On The Road with Thorsten Overgaard · September 2012
By: Thorsten Overgaard
This is the ongoing journal of my travels, photography, experience with people, places and equipment.
Photokina 2012
COLOGNE, Germany, September 17-20, 2012:
I flew back from New York to be part of the Leica Special Event at Photokina 2012, and then returned to New York a few days later. There is a great deal about Photokina on this Page 29 og the Leica M article, including an interview on the floor wiht the Leica Camera AG product manager, Stefan Daniel. Enjoy!.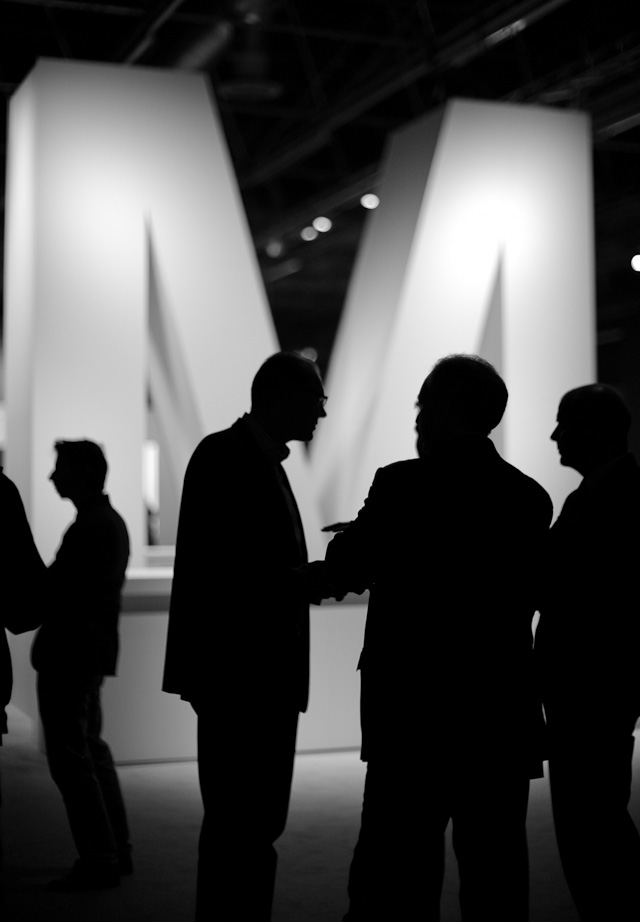 The Photokina 2012 pre-opening event at Leica Camera AG, September 17, 2012. Leica M9 with Leica 50mm Noctilux-M f/1.0. Read more here.
Stanley Clarke and Hiromi at Blue Note
NEW YORK, September 20, 2012: It so happened that Stanley Clarke was playing at Blue Note in New York with Hiromi a couple of hours afer I had landed from Photokina in Germany. So we went to see him and have late dinner.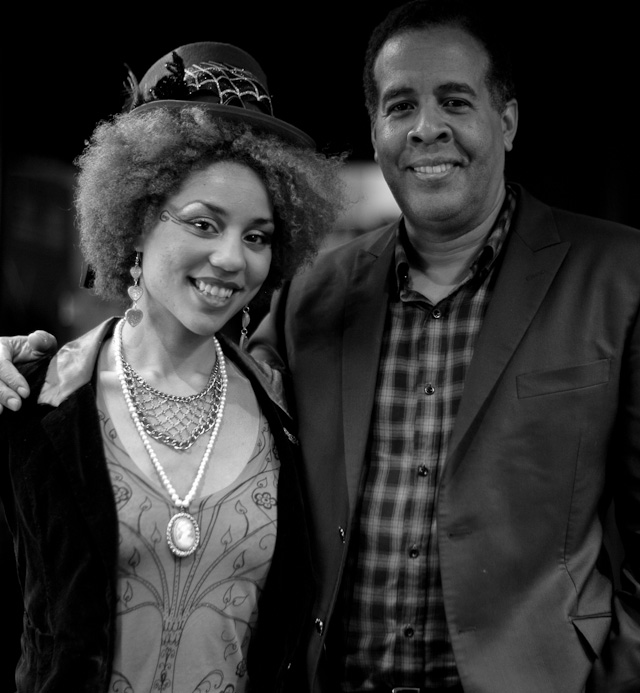 Joy Villa and Stanley Clarke backstage after the concert.
I remember when I first visited Blue Note some years ago and I thought eating and listening to live music at the same time had to be one of the worst sins you could commit. But it actually works very well, so now it's a great way to have dinner in New York or Tokyo. A table next to the stage, live music and good food.
The announcer said no photogarphs during the concert, and the first thing Stanley Clarke said when he entered the stage, was "Don't listen to them. You can photograph, Instagram, video YouTube all you want. Just relax". And so peole did.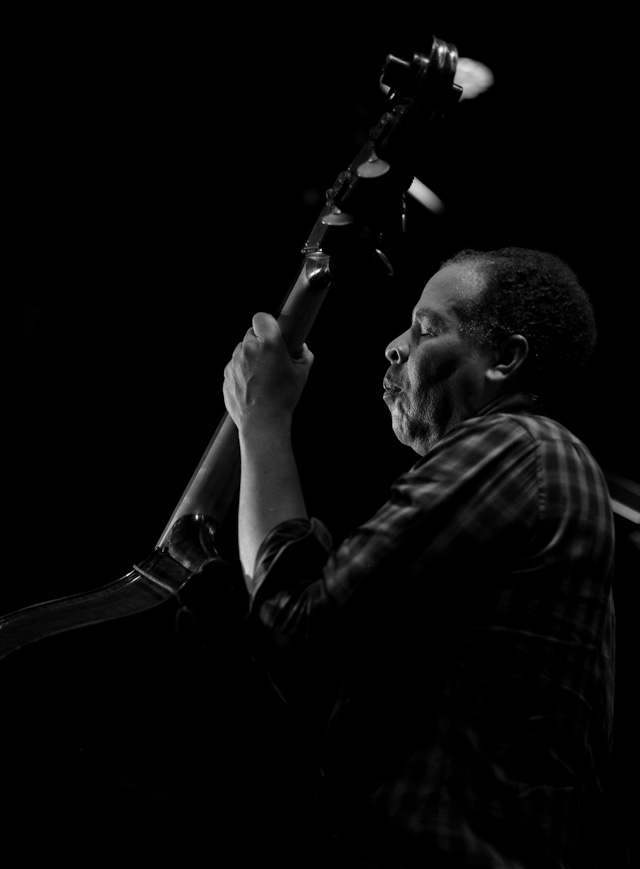 Stankey Clarke with Leica M9 and Leica 90mm Summicron-M ASPH f/2.0. © 2012-2017 Thorsten Overgaard.
Shooting 9/11 rescue workers in New York
NEW YORK, September 21-23, 2012: One of the things that has happened in 2012 is that the Impact Magazine have started using me for a lot of projects. I travel a lot, and they need stories covered throughout the world. So we simply coordinate my travel schedule with their projects and vice versa. We get to save a lot of jet fuel and fill out time slots.
In general I try to align my talents and interests at large with what I do in life so that every step counts the most. One should learn about one self to adjust life and the world to one self, not the other way around.
One of the spots the editor found was that I would be in New York for a few days between Photokina and Montreal in Canada. Originally my idea was to hang out in New York, but this way it became a bit more productive as I had something to do other than drinking coffee and waring a hat.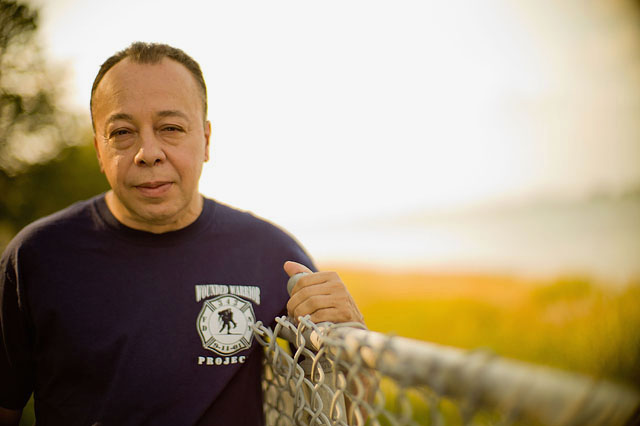 One of my favorites from the series of photos we did of Izzy near by his home in Queens, New York. Leica M9 with Leica 50mm Noctilux-M f/1.0.
We geared up at Manhattan with fresh makeup products and rented a car to do five portraits in two days all over New York, the last one we finished in the late evening of Sepember 23 two hours north of New York on our way to Montreal. We spent almost a full day calling and coordinating, and then two days driving and shooting.
Here are a few images that won't be seen in the magazine - and hopefully I will remember to update this article later with the actual final shots as they will appear.
Men of honor
Meeting five of the people, ten years after 9/11, who all worked in the midst of Ground Zero from the first minutes to weeks or months after was a very special experience. Each had unique life stories and experiences, and what might sound as a strange observation, was this: They were all alive.
And the rason I mention this is that this seem to be a special characteristic. One thing is to do what they did, another is to survive it.
One special memorable moment was meeting with NYPD officer Steve Mona in the hotel lobby for the portrait in central Manhattan. He had forgotten the black shoes for the uniform - he had just returned from holiday a few hours before and had rushed to meet us - so we went with white sneakers.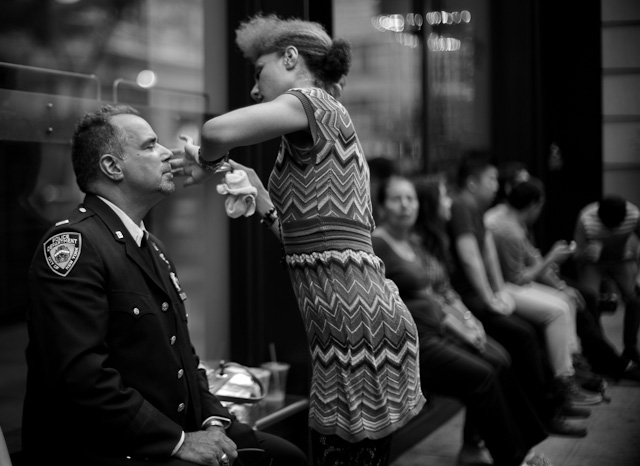 Outside the hotel Joy did his makeup, and then we walked two blocks up to Broadway and 31st Street where I had found a couple of locations.
Walking that short walk through Manhattan with not just a NYPD officer in uniform (and white sneakers), but a uniform with the WTC sign, was a lesson in presence. It was beyond the uniform: The unifrom helps, but the responsibility for the city, the respect for the people of New York and the confidence displayed was so unique I can only hope it will shine through in the images when they appear in the magazine.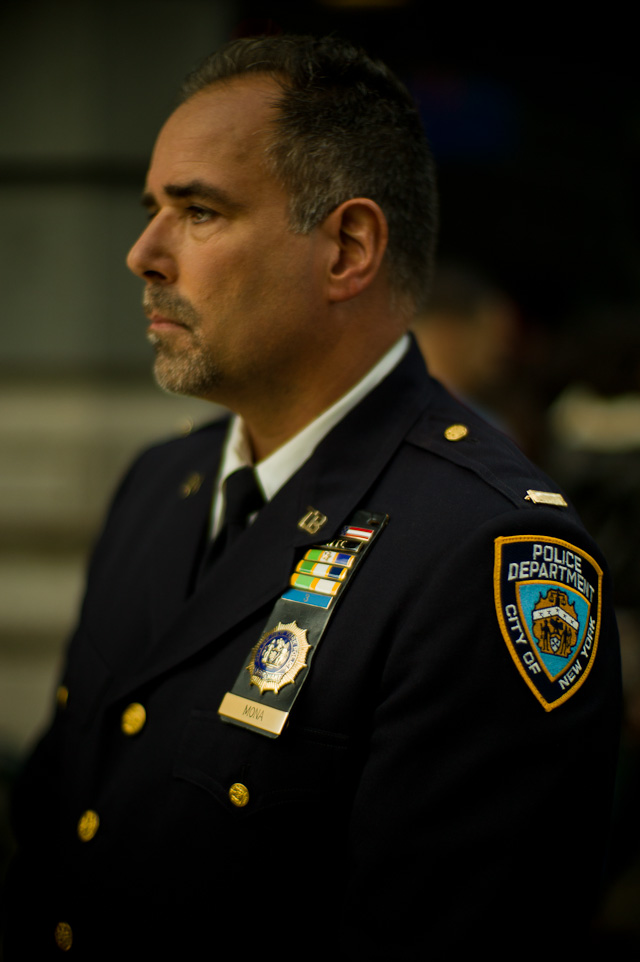 This is not the final shot as it will appear in the magazine, but it was one we just continued to look at when editing the images. In terms of sharpness, eye contact and all there is a stronger image that may be used in the magazine. So this is my excuse for showing a strong b-shot. Leica M9 with Leica 50mm Noctilux-M f/1.0 at 160 ISO on Broadway in New York.
Meeting the law and order of USA
On the road between NEW YORK and MONTREAL, September 23-24, 2012:
(Monochromatism: complete color-blindness in which all colors appear as shades of one color)

Montreal 2012
MONTREAL, Canada, September 24-28, 2012: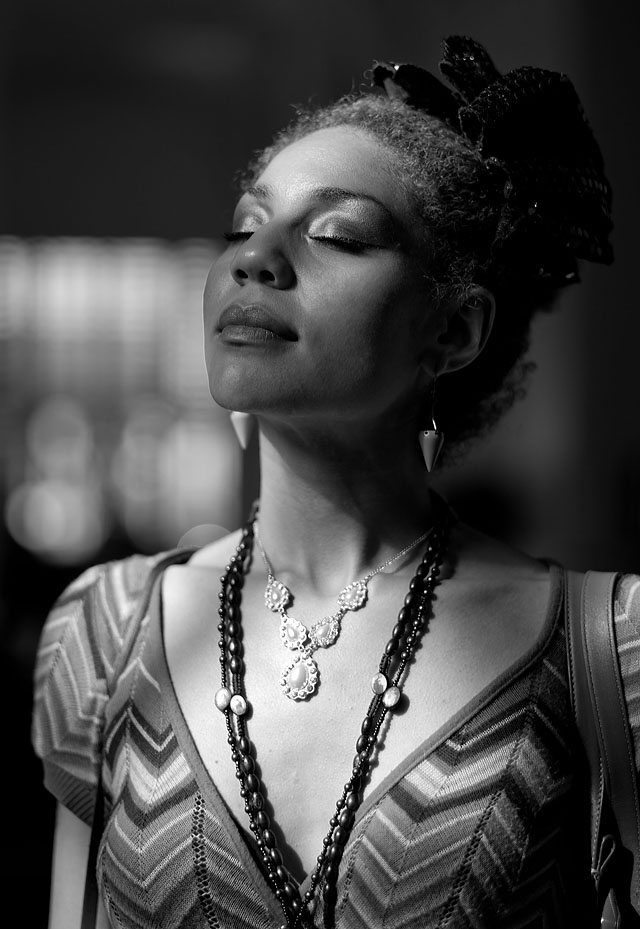 Leica M Monochrom with Leica 90mm APO-Summicron-M ASPH f/2.0. American singer and model Joy Villa, Washington DC, September 2012 (Final production camera, not prototype).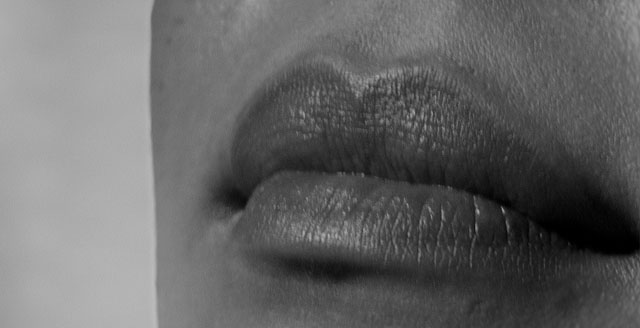 100% crop of the above.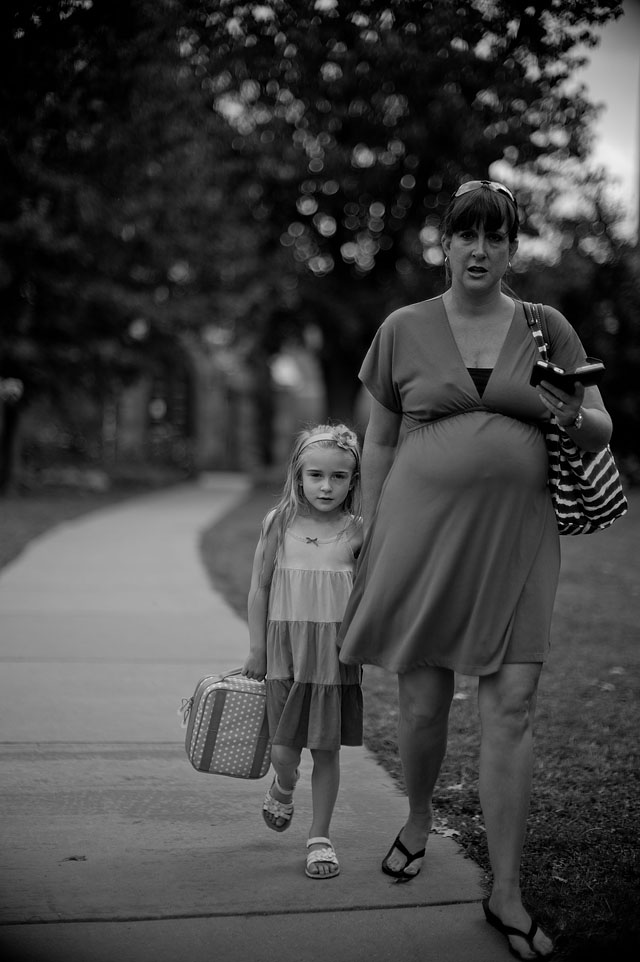 Leica M Monochrom with Leica 50mm Noctilux-M f/1.0, Washington DC, September 2012 (Final production camera, not prototype).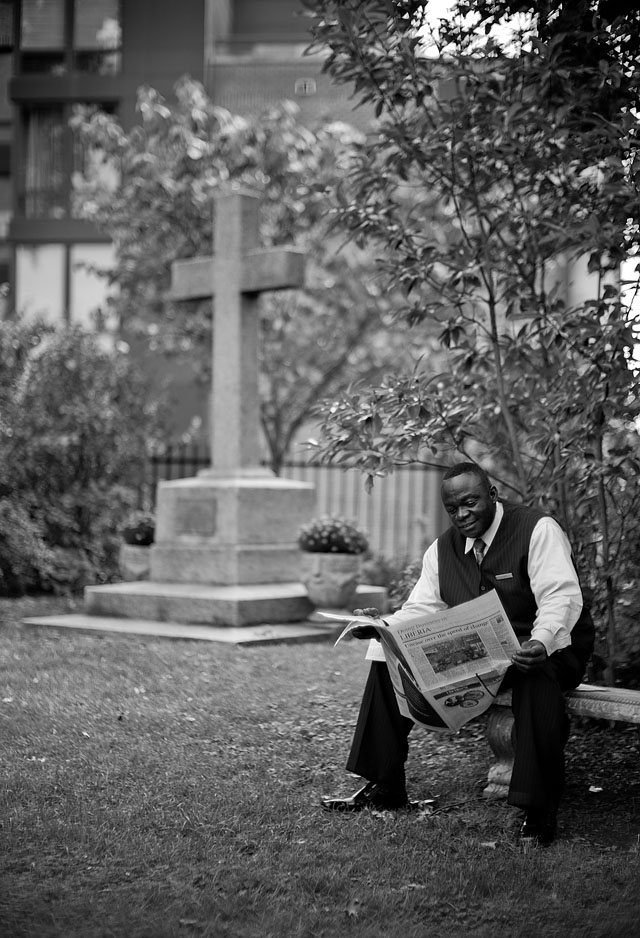 Leica M Monochrom with Leica 50mm Noctilux-M f/1.0, Washington DC, September 2012 (Final production camera, not prototype).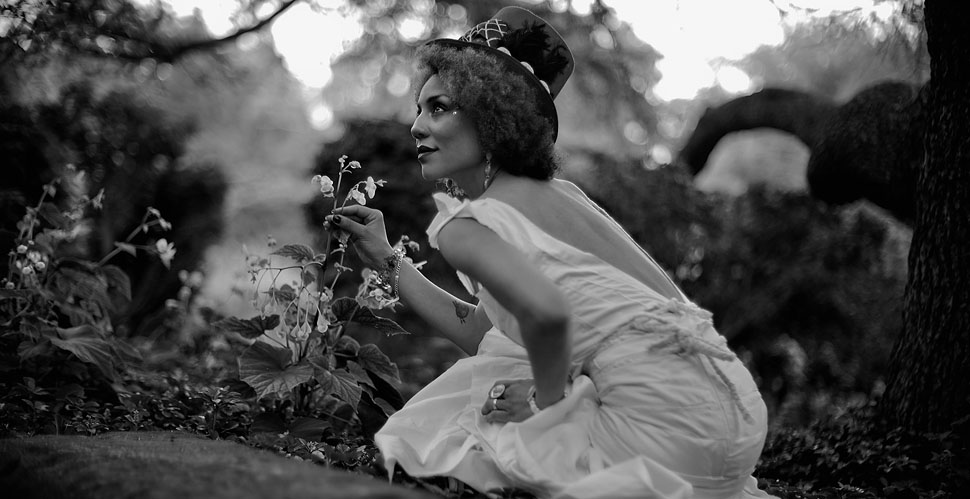 American singer and model Joy Villa in Washington DC, wearing a wedding dress designed by Elisabeth Donaldson. Leica M9 with Leica 50mm Noctilux-M f/1.0. © 2012 Thorsten Overgaard.


Advertisement: