Leica 90mm Summarit-M f/2.5
Leica 90mm Elmarit-M f/2.8
Leica 90mm Tele-Elmarit-M f/2.8
Leica 90mm APO-Summicron-M ASPH f/2.0
Leica 90mm Macro-Elmar-M f/4.0
By: Thorsten Overgaard
The Leica Summarit lenses has an aura of "not good enough" about them. The "Summarit Quartet" of the 35mm, 50mm, 75mm and 90mm f/2.5-lenses were born during a period with changing CEOs and changing ownership of Leica Camera AG, and in a market where the idea of economical and less lightstrong lenses for Leica, was almost blasphemy! amongst users who are accustomed to hand-made lenses designed with no considerations to cost.
But in 2010 with 96% ownership of Leica Camera AG by Dr. Anderas Kaufmann, stable leadership and waiting lists of 6 months from China to Cambridge for 7,000$ cameras and 10,000$ lenses, the "four evil Summarit quadruplets" are still well and alive in the ranks of world renowned Leica lenses. And let's not forget the Leica family of lenses has grown with the S-lenses of which quite a few is also Summarit-S f/2.5 lenses. Not to mention the legendary 40mm Summarit f/2.4 on the Leica Minilux camera.
I will expand this article later with the Leica 90mm APO-Summicron-M ASPH f/2.0 (which is my main 90mm since 2012) and the Leica 90mm Macro-Elmar-M f/4.0. The Leica 90mm Elmarit-M f/2.8 went out of production in 2008 but there are a few samples of this lens in the bottom of this article. It's a really good lens, actually.
I came to spread a rumor in 2011 that the Leica 90mm APO-Summicron-M ASPH f/2.0 was not in production anymore as Leica was redesigning it. Which was what I was told heard from a dealer when I wanted one in 2010. That turned out to be not true. Leica still produces the lens, and most places you will find a 2 year waiting list for it. In other words, if you see it somewhere and can get it, make a quick decision.
When I asked Leica Camera Denmark to borrow a 75/2 and a 90/2 to shoot the Roskilde Festival, all I got was a 90mm Summarit-M f/2.5 which they claimed was "really not that bad." I would usually shoot music on stage with the R9/DMR and a 35-70mm f/2.8 (and a crop factor of 1.3 making that a 45-90mm lens), and then often the Leica M9 with a 50mm. But i knew the stages at Roskilde Festival are so tall it would require a 75mm or 90mm to use the Leica M9, and I wanted to see how it would work using the Leica M9 for that this year. The Leica M9 is just so much more rock'n'roll than any dSLR camera so if it could work..!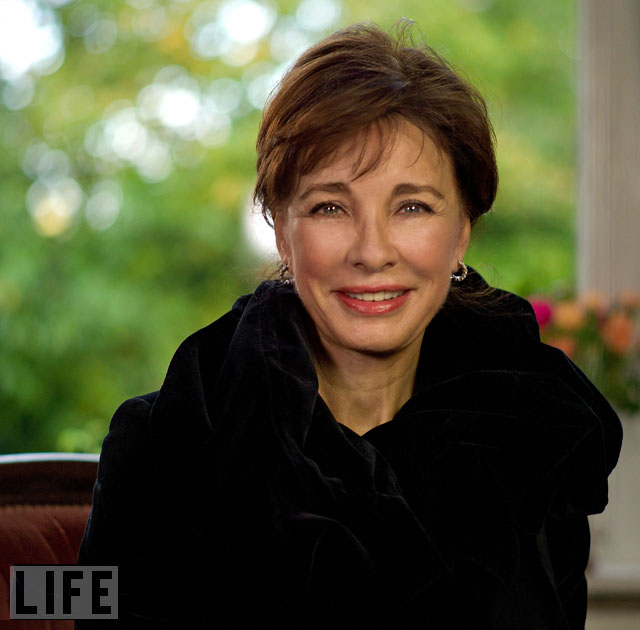 American actress Anne Archer, October 2010. Leica M9 with 90mm Summarit-M f/2.5.
But before I show some rock'n'roll phtos further down the page, let's first look at what I did in a kindergarten for a days shooting. I was amazed how sharp it was, and how easy it was to focus on the Leica M9. You sort of develop a "focus-and-hope-technique" in the beginning, till you actually realize that when it is in focus in the viewfinder, it's in focus in the file as well.
My only concern on the lens was "does it come better than this" as the 90mm Summicron-M ASPH f/2.0 is twice the price (3,695$) of the Summarit-M (1,695$ from B&H Photo). You must ask your self, "what am I missing?" for the last 100% on top of the price of the Summarit. Half an f-stop and some weight, yes. The APO and ASPH must also give a more sharpness, micro detail and more true colors. And the bokeh is probably different. I'll have to investigate that later, but as it, the 90mm Summarit-M f/2.5 does the work easily. As you will see.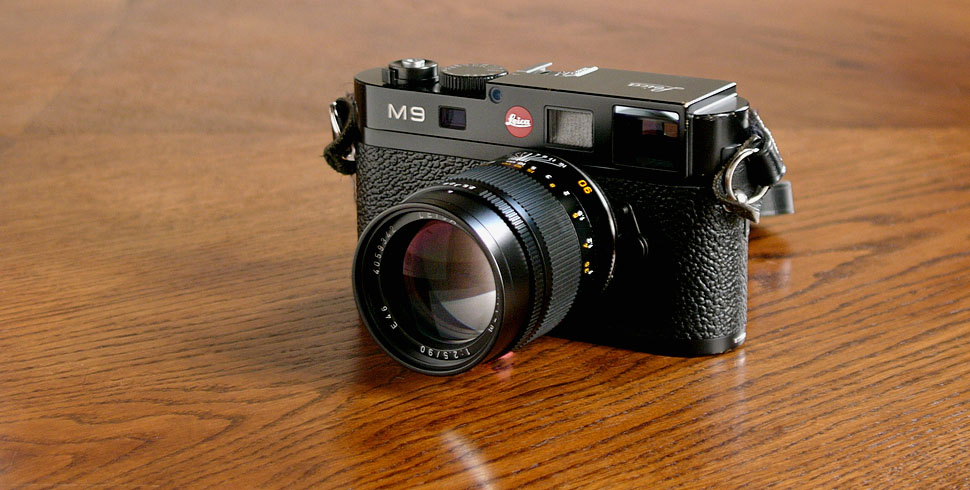 A very handy and light lens - and economical too. Leica M9 with Leica 90mm Summarit-M f/2.5 (without the lens shade). The lens shade is bought seperate (item no 12 460 for 75mm and 90mm Summarit-M) and offers good protection not only against flare but also takes bumps and protects the lens and glass. The lens comes with a small front ring (which can be seen on the picture) that is screwed off so an outside screw treat is revealed - and the shade goes on that. I could persuade my self to use it as shown because I lke the look of the glass and it's compact that way. However, I do use it with the shade because I already a couple of times bumped into things.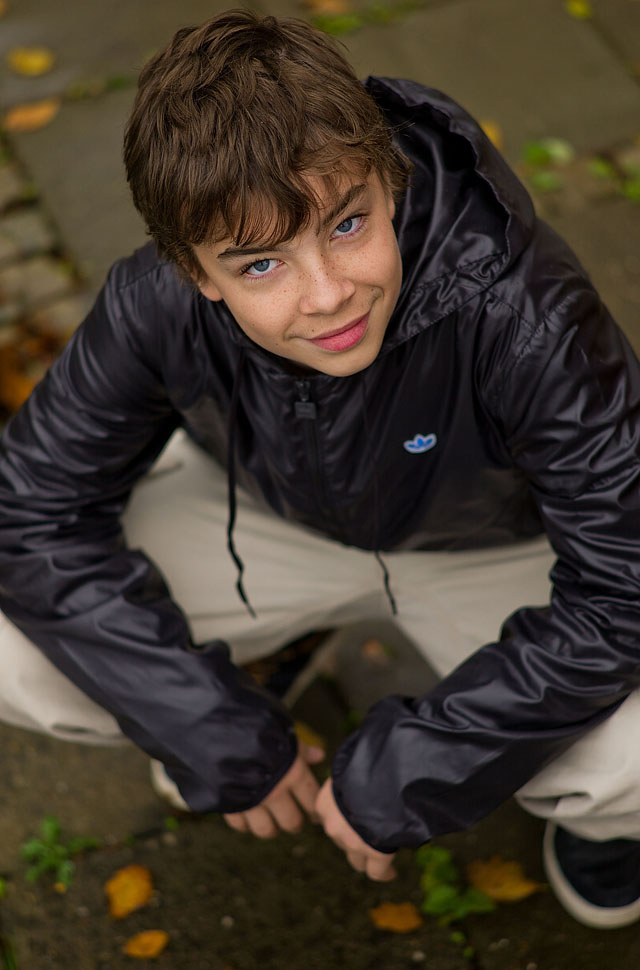 Leica M9 with 90mm Summarit-M f/2.5

My preferred lens is the 50mm on the Leica M9. Many prefer 35mm, but for me it is 50mm. And on the R9/DMR it's been the 80mm. It'a a matter of habit and style, but I wonder if it plays in that I have long sight and thus may prefer the longer look of 50mm than 35mm. In any case, I find a 90mm lens easy to work with, I keep a bit more distance to things than normally, but I get the DOF I want, even with a f/2.5 lens.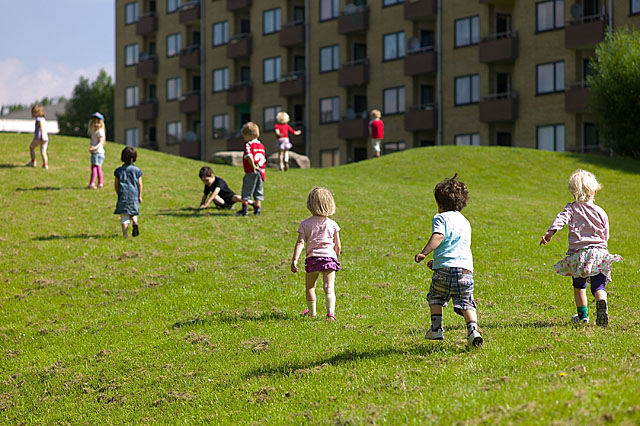 Very high contrast with sun and shadows.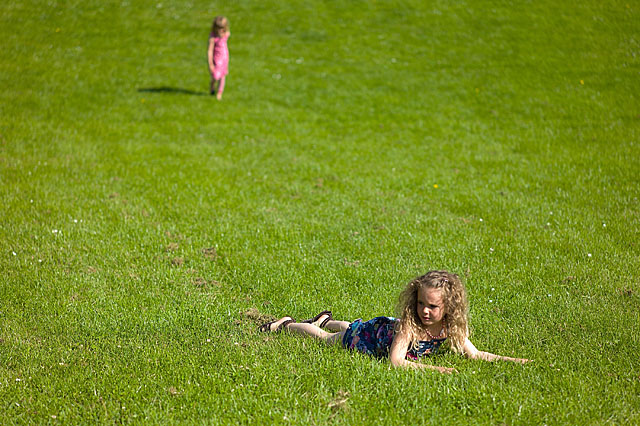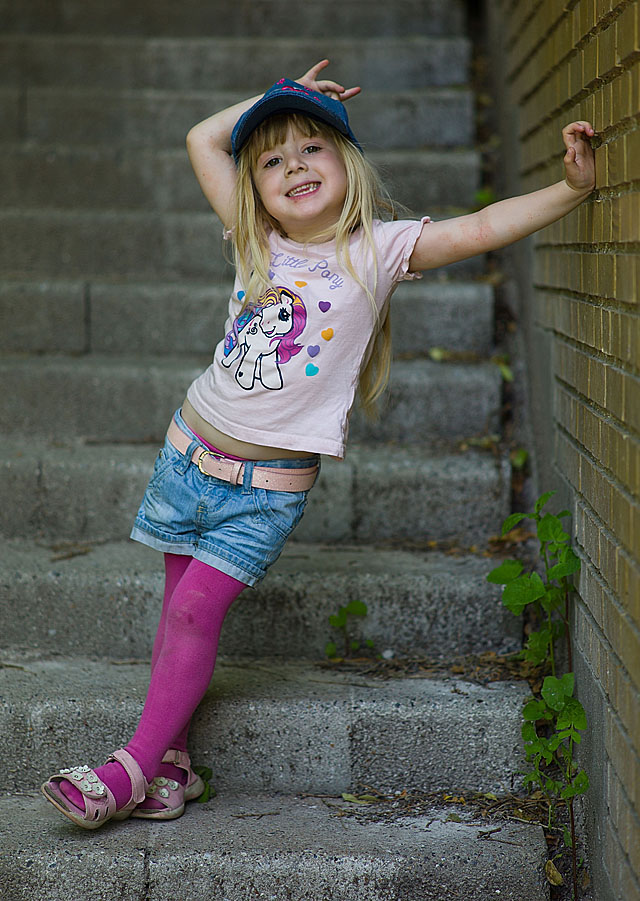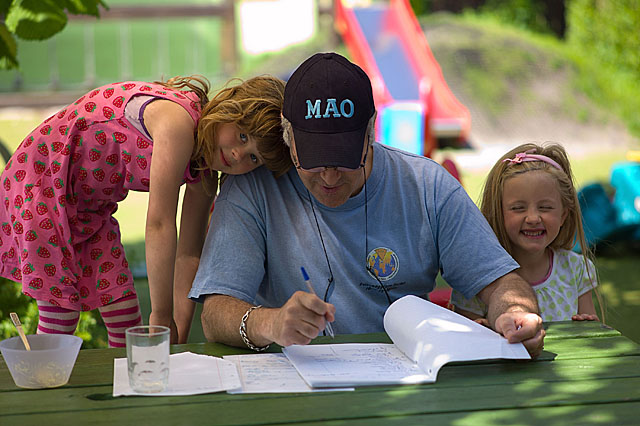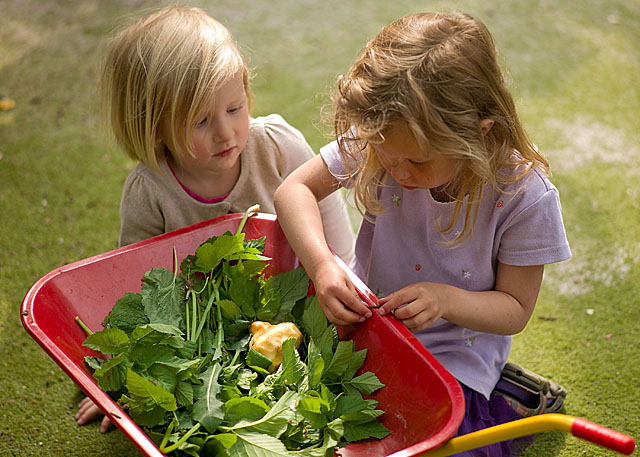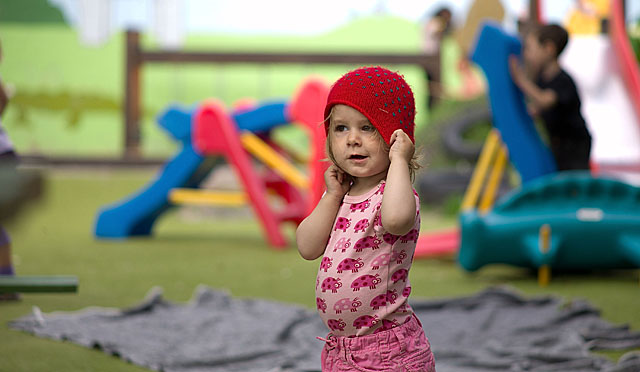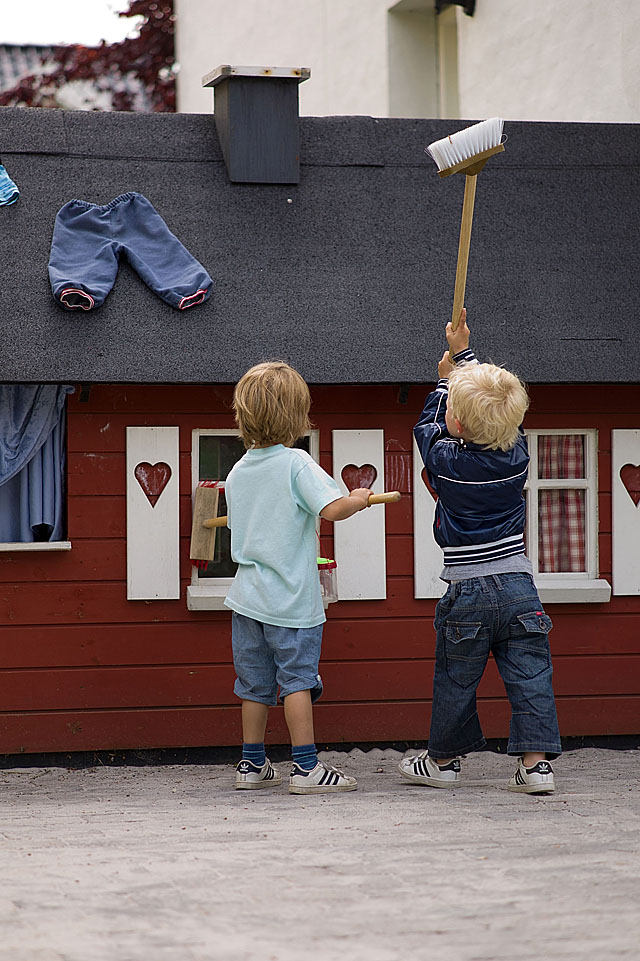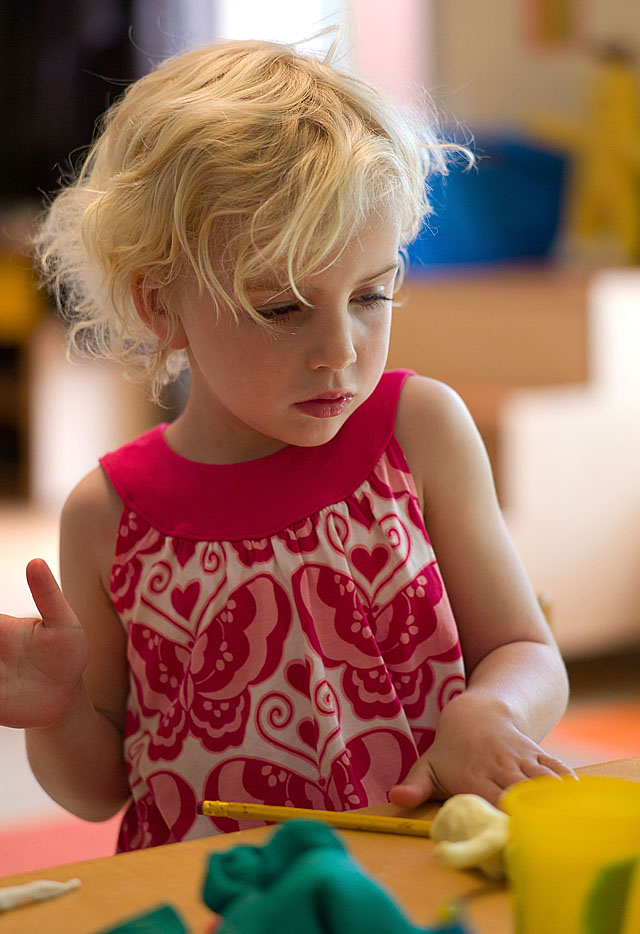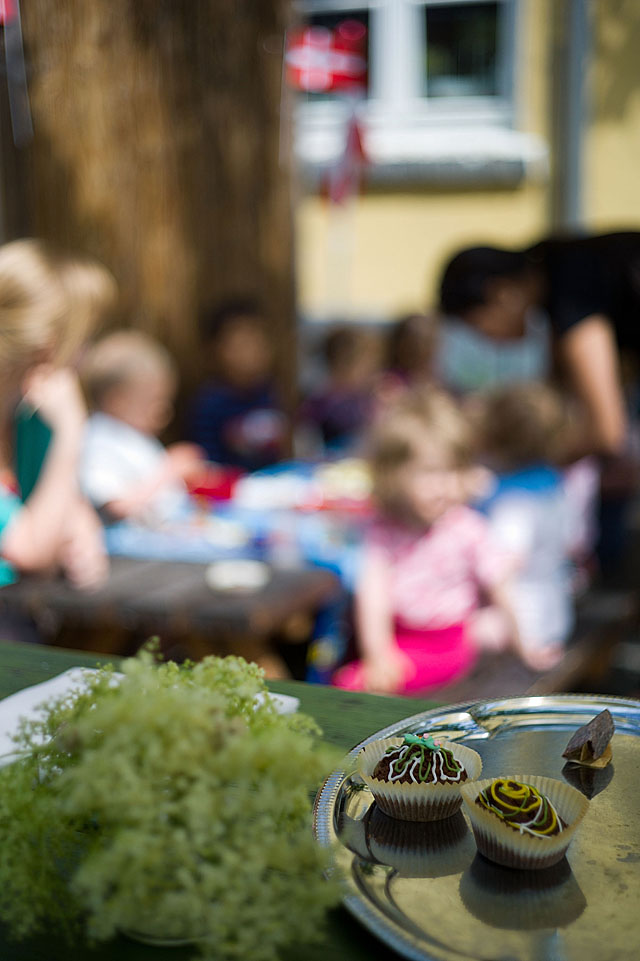 Some bokeh study of the Leica 90mm Summarit f/2.5 at 1 meters distance and at f/2.5.

Roskilde Festival 2010
with the Leica M9 and the Leica Summarit-M f/2.5
Now, the real test was of course how the Leica M9 and a 90mm would perform in the place of a dSLR. Roskilde Festival is one of Europes largest festivals with about 70,000 people at the festival on any day. Hence, many of the stages are large and high up which requires some sort of tele lenses.
When we work there, we stay in The Media Village which is in fact a village behind the largest stage, with press center, outdoor four star restaurant, loads of bars, a five-star coffee place (ecological of course) and various television stations and media and record labels have their own houses set up there for the event. It's a huge operation and has been going for 40 years now.
The media center houses a few hundred media people from television, wire services, magazines, blogs and newspapers. And in front of stage you will find between 10 and 40 photographers at each concert with permission to shoot the first three acts of that concert.
It's not that the Leica M9 was alone. This year I counted three other Leica M9 and one Leica M8 (and countless Leica D-Lux 4 cameras and a few Leica X1), but mostly they are hidden in the camera bag and only serve as gadgets. I think it is safe to say that I was the only shooting a Leica M9 for serious business. Everyone else was using from one to eight dSLR cameras at a time, equipped with mainly 70-200mm zoom lenses and quite a lot of 400, 600 and 800mm prime lenses. I was using the Leica M9 with 90mm alongside my R9/DMR and 35-70mm Vario-Elmarit f/2.8.
You may also want to read my article "How to shoot rock concerts and other stage performances" if you are interested in more aspects of that.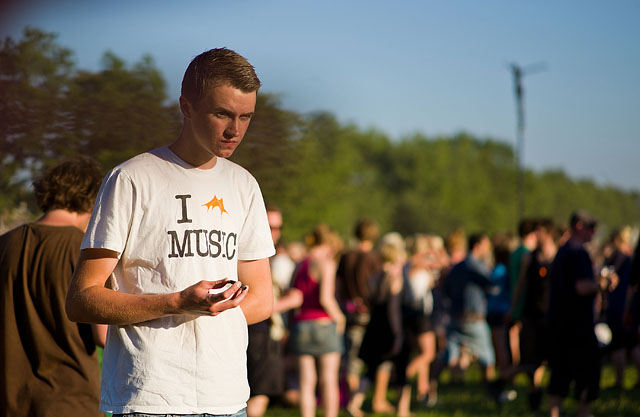 I also shot a great deal of atmosphere for Getty Images and Redferns as they have many media requiring festival photos showing atmpshere and audiences.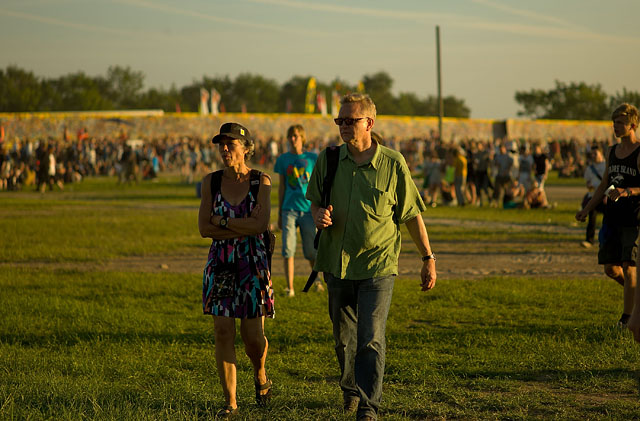 The Roskilde Festival has been going for 40 years so you'll find all ages from 14 to 70 amongst the audience. Some have attended every year for 40 years.

The real test: How does the Leica M9 and a 90mm perform for concert photos. You know, in the real rock'n'roll days it wasa all Leicas. So why not anymore, that was what I was thinking.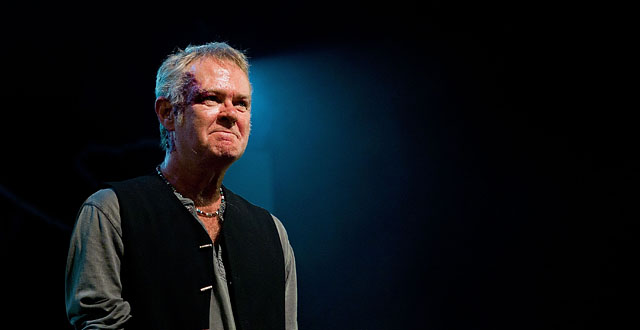 This one. I wouldn't be able to tell if it was done with the outstanding 35-70mm Vario-Elmarit-R ASPH f/2.8, whihc is probably the best ever zoom made by Leica Camera AG, or the 90mm Summarit f/2.5. But is is actually the Leica 90mm Summarit-M f/2.5.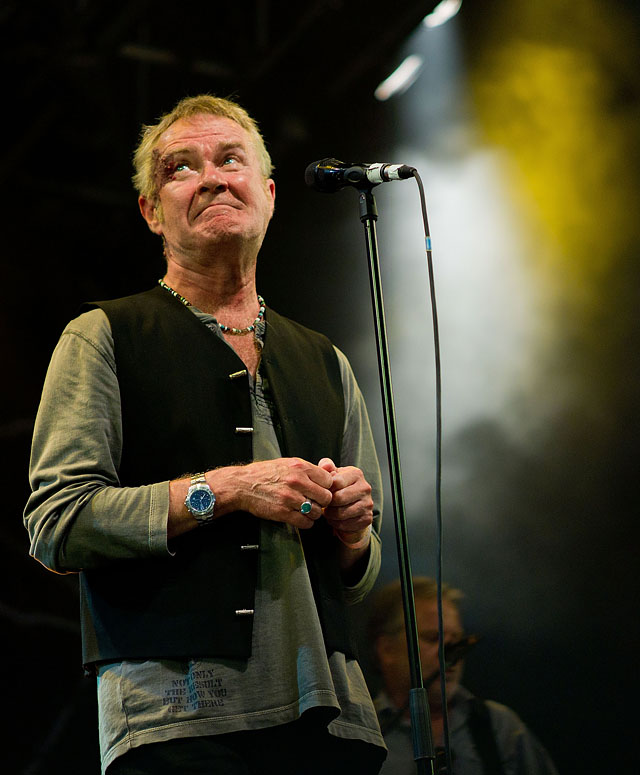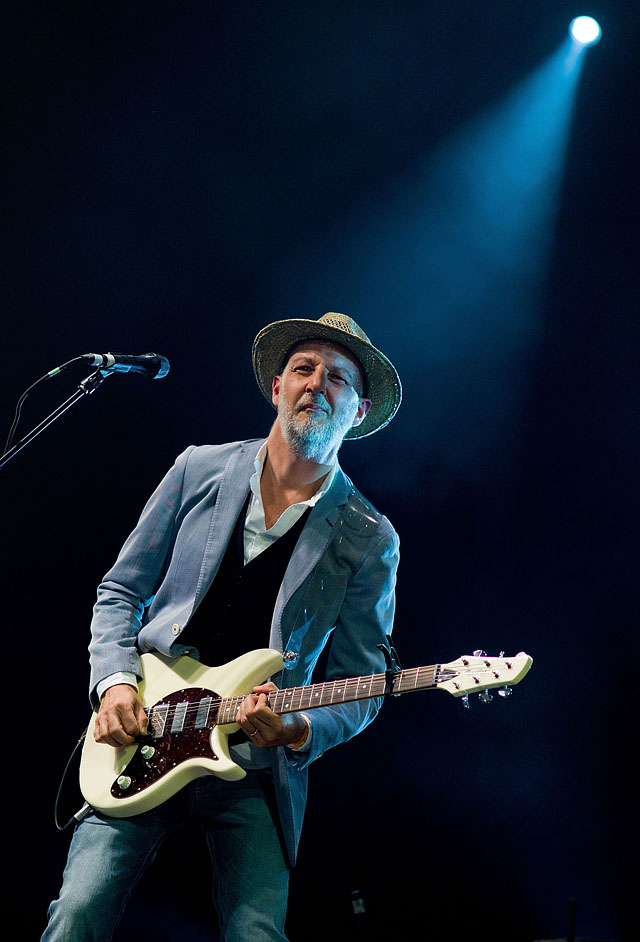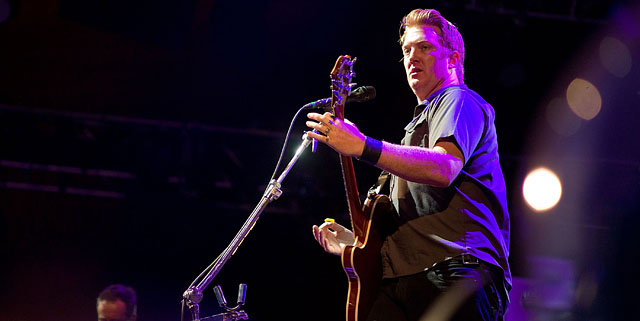 This one is from the Orange Stage which is the biggest stage and where there is a lot of light equipment and loudspeakers in front of the photo pit. We all stand with our heads about 50 centimeters below the the stage floor with a very limited view, often with a (very) moving target.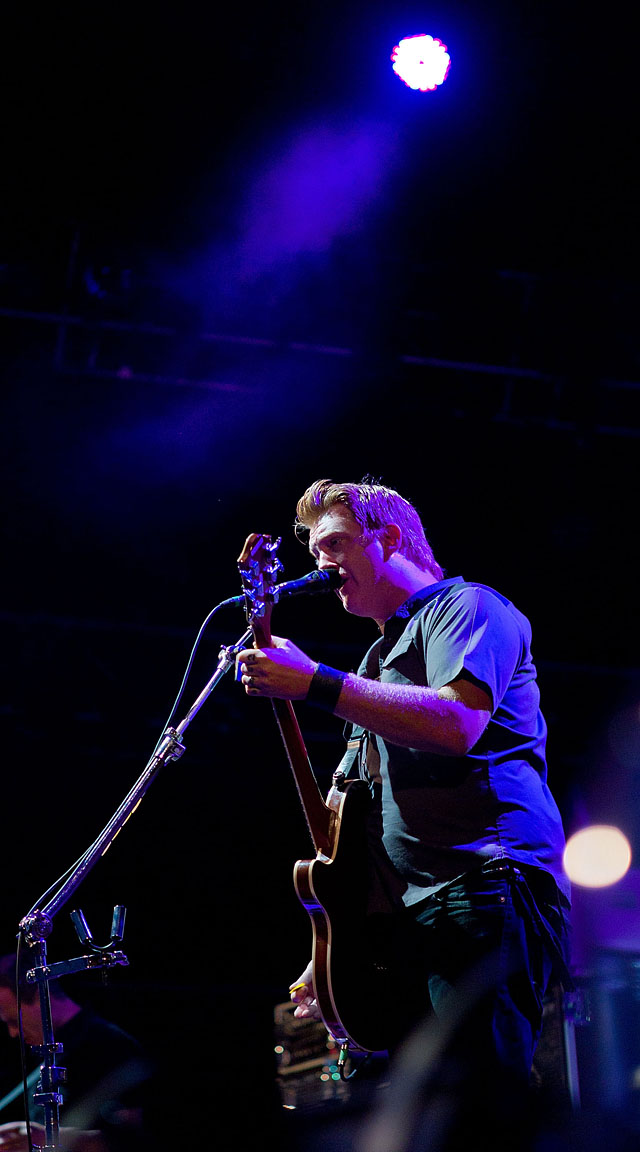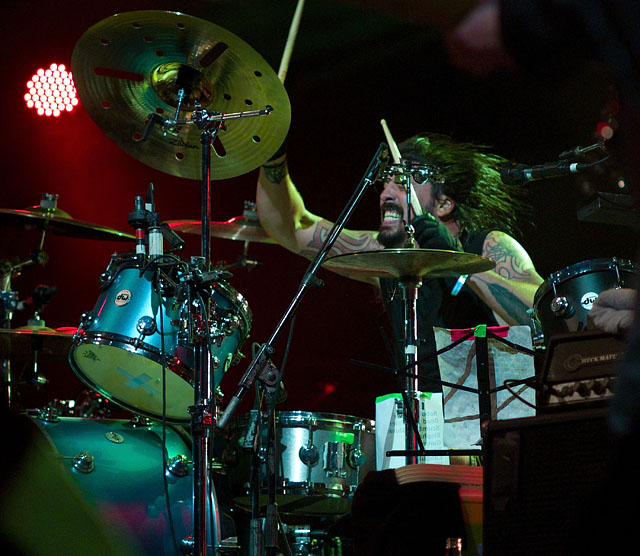 This one will keep the pixel-peepers occupied for a little while. It's taken by pointing "blind" over the stage edge (that is way too tall to also look through the viewfinder), and then cropped. It's Dave Growl of Foo Fighters on drums, so it's rather important to get that shot. Also many of the other photographers hadn't noticed that the most prominent name on stage was the one hiding behind the drums. And here is the full image it's cropped from: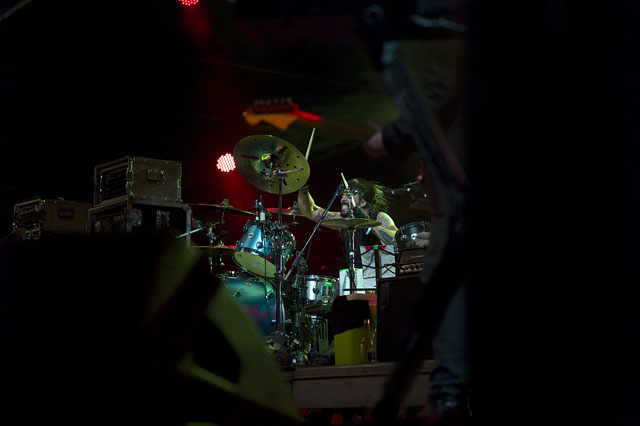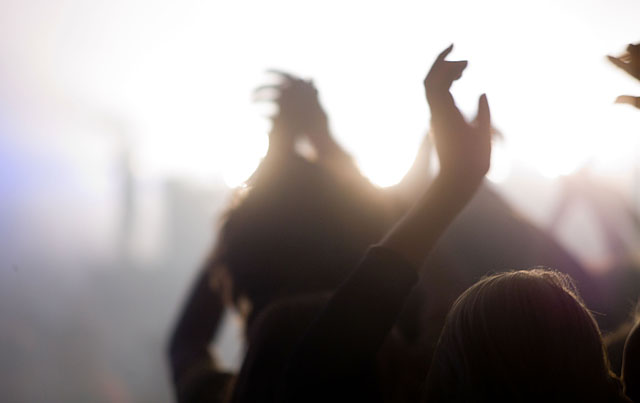 This one has the sexy look as of the crown jewel of the Leica R lenses, the Leica 80mm Summilux-R f/1.4. Yet it's the Leica 90mm Summarit-M f/2.5 taking in a load of light from staight ahead. It handles it well I think.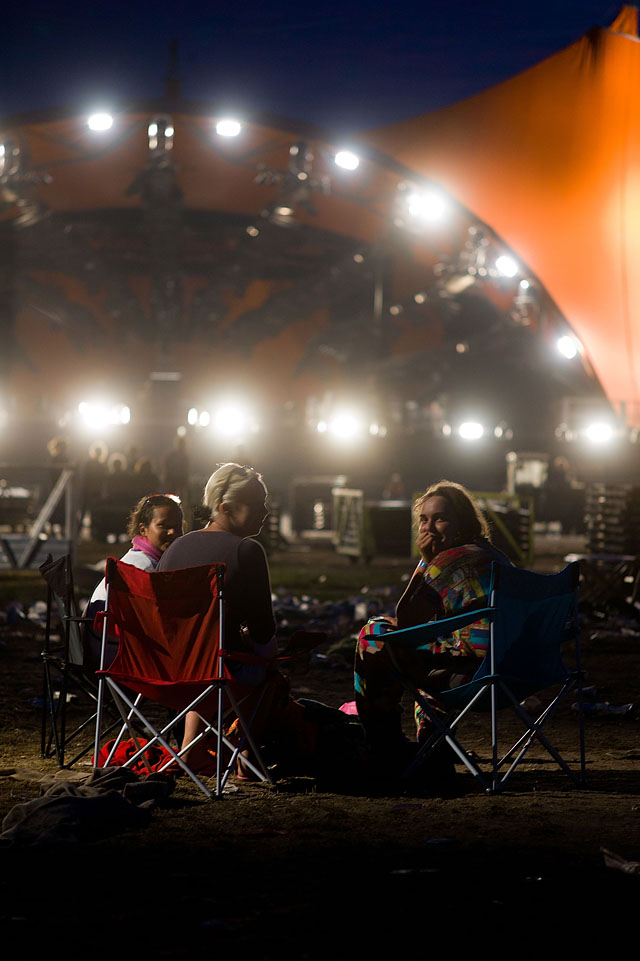 Another sexy look of a lens handling the light well. Leica M9 with 90mm Summarit f/2.5, 800 ISO.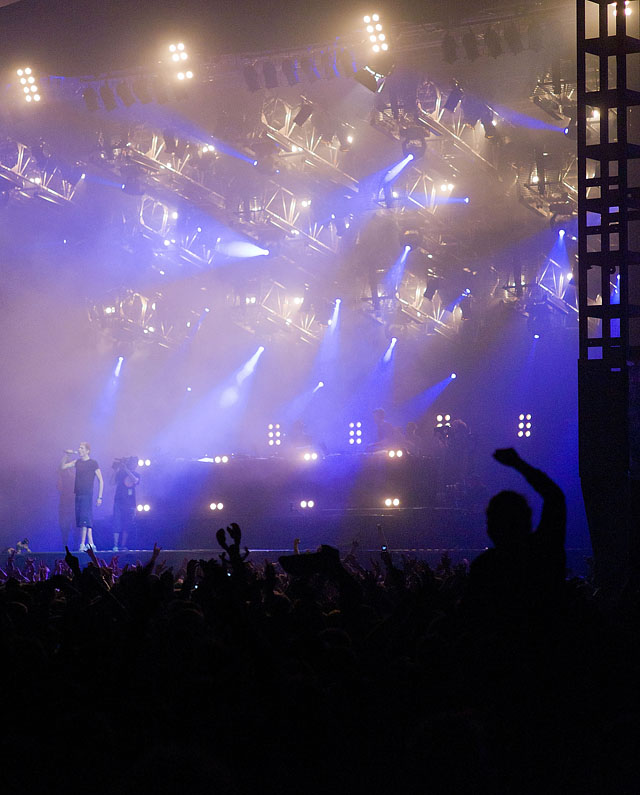 This one is 1600 ISO because I simply had to. There was very little light to work with. I usually don't go higher than 800 ISO so as to be able to control adjustments in Lightroom without getting to weird colors. Most of the light you see in the image is LED light which means that it doesn't behave logical as it's often not straight 3200 Kelvin tungsten light, and even when it is supposed to be acting like 3200 Kelvin, it behaves very differently when adjusted in any direction. Peter Gabriel in fact developed crystal lamps so as to have true colors in 3200 Kelvin tungsten. But most of the new light is LED, and LED light is a technique in constant deveopment why you really never know what odd direction it takes.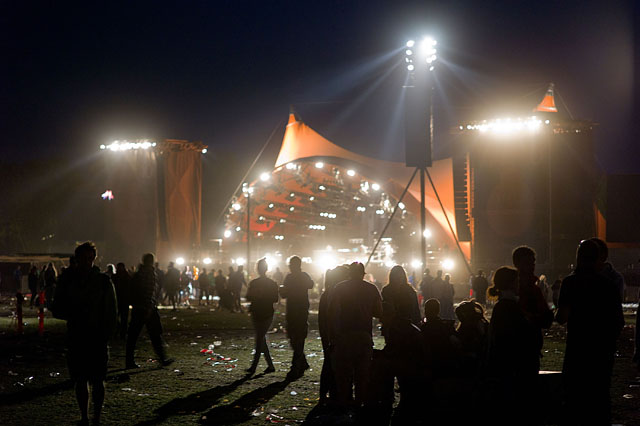 I like shooting stuff like this, and it's amazing it can be done with a f/2.5 lens. The way the 90mm Summarit handles the strong light in the background is partly the lens' signature of that, partly humidity.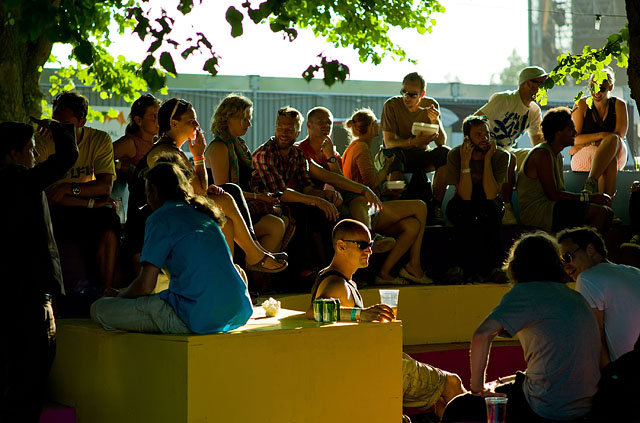 Any lens that can handle this type of light and contrast, and yet maintain a high quality look of atmosphere and true colors is an OK lens. I could name a few brands where this would be a very soft and milky photo.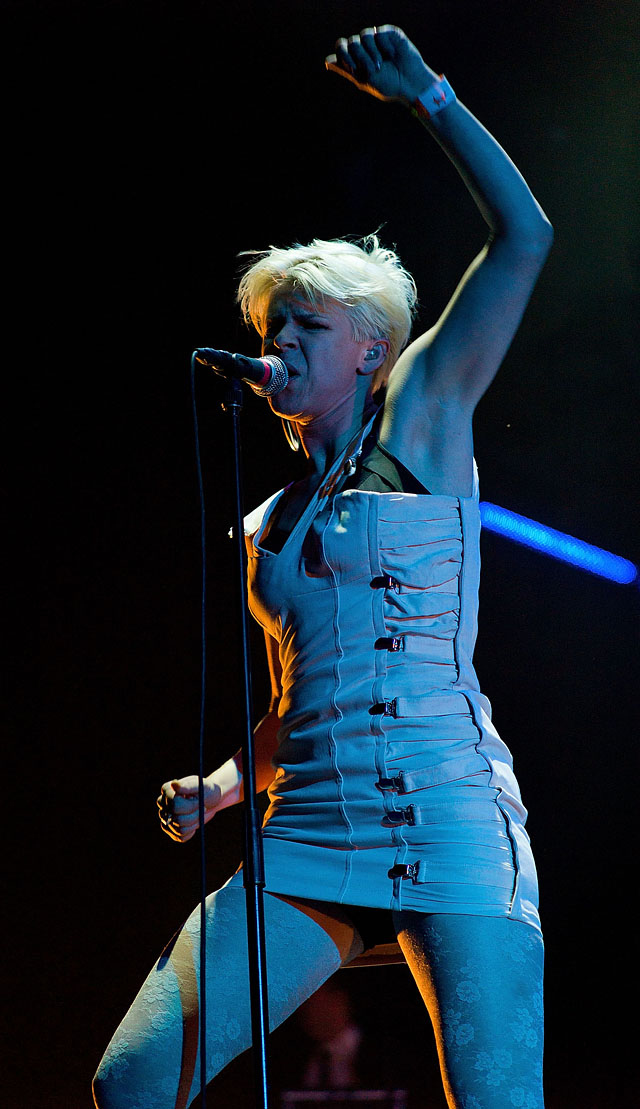 Swedish singer Robyn. It's a concert photo, but it's also a fashion photo, which is why I look very carefully at how the lens handles the details in the dress even in odd and contrasty light as this.
"One Day My Prince Will Come"
That is the title of a Chick Corea tune, and turned out to actual truth at this years Roskilde Festival where Prince performed as the closing act. And of cause he didn't allow any photographers in the photo pit in front of the stage. Last year I missed one of the all time greatest concerts of Niel Young by editing in the press center and listening from a distance, so this year I decided to just enjoy a concert as audience, and then do some atmosphere photos from the spot amongst the audience.
I could have moved closer, but the concert was so damn good I didn't want to focus on photographing, I just wanted to experience a full concert as audience (which I haven't done for 10 years or so). Nevertheless I managed to snap a few photos with the Leica Summari-M f/2.5 that was so sharp I could crop them and send them in to Redferns and Getty Images.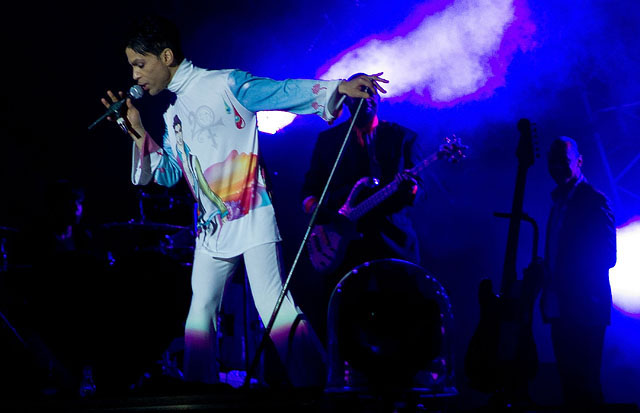 Considering everything this is an pretty OK concert photo of Prince.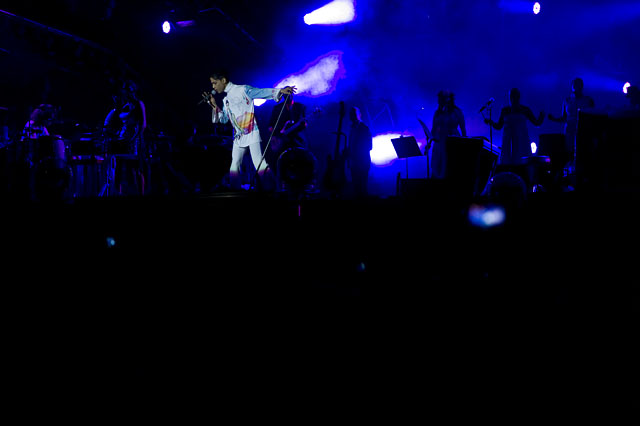 This is the full image, and I've seen what the guys with 800 mm lenses made. They are not as sharp, probably because they worked with f/8 lenses and low light, handheld or on monopods. I could just handheld a Leica M9 with an incredible sharp 90mm Summarit f/2.5.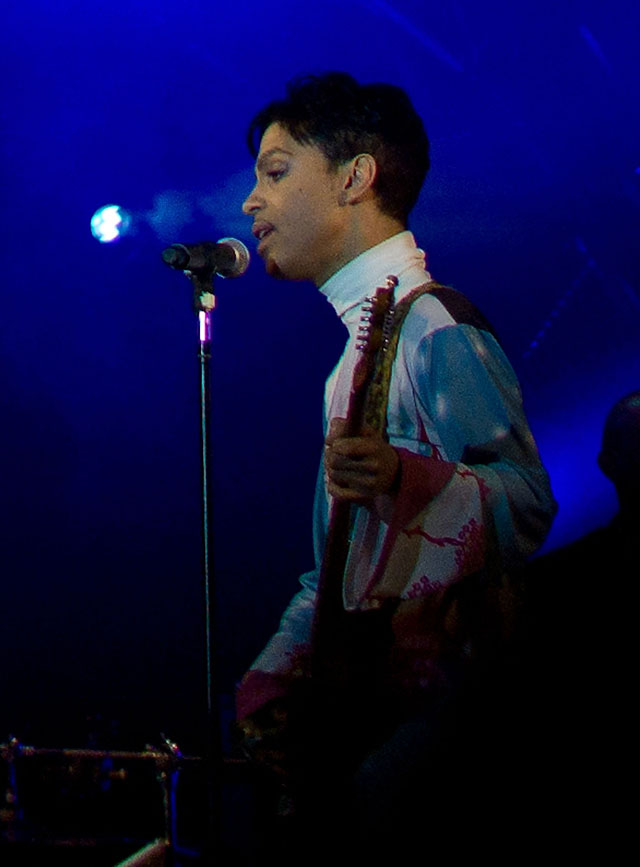 This one is also a crop, and a very close one, se below: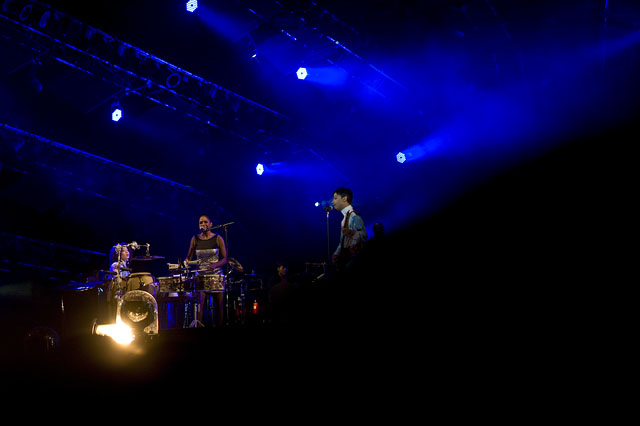 PS
You can see the slideshow from Roskilde Festival 2010 right here. I used Leica R9/DMR with 35-70mm Vario-Elmarit f/2.8 and Leica M9 with 90mm Summarit-M f/2.5 and Leica 50mm Summicron-M f/2.0 for the images in it.
Shooting models with the Leica M9 and 90mm Summarit-M f/2.5
Here are a few portraits and model shootings with the Leica M9 and Leica Summarit-M f/2.5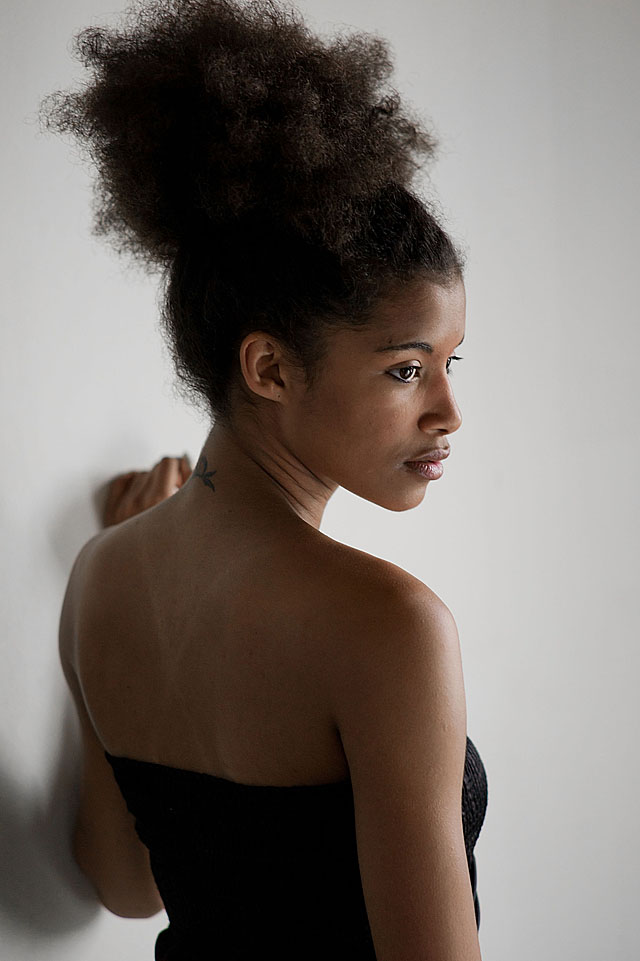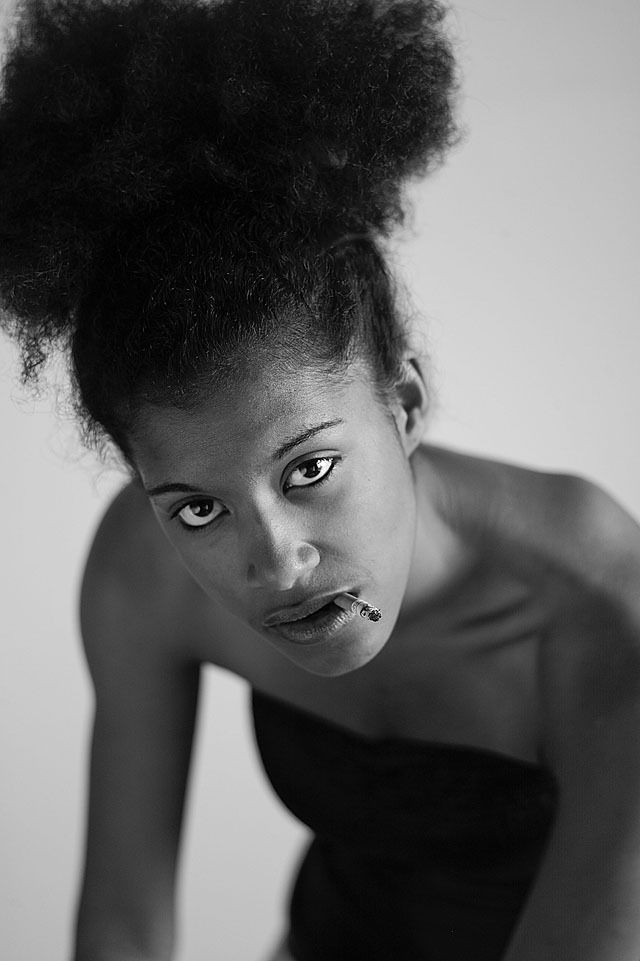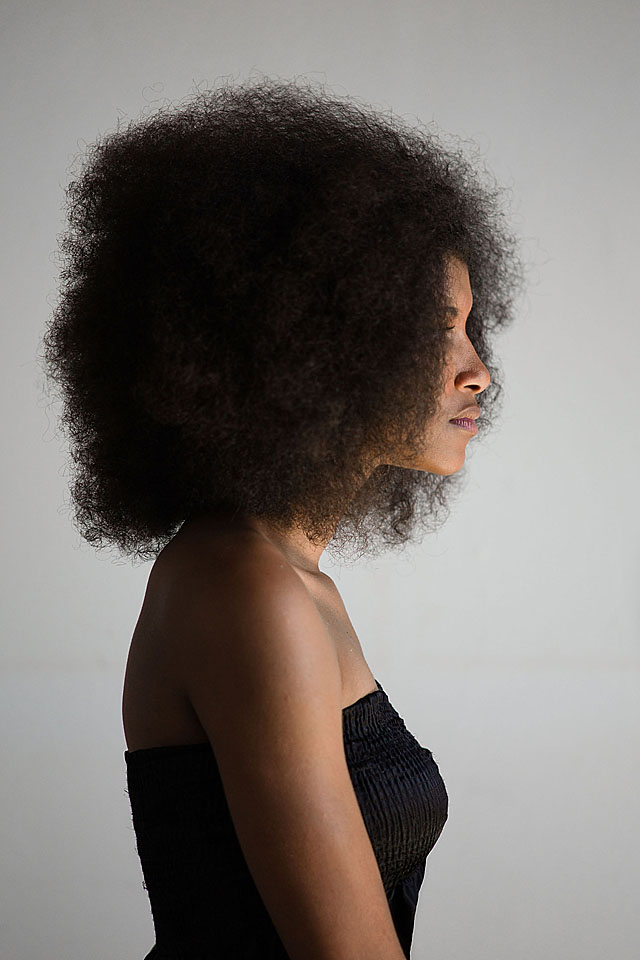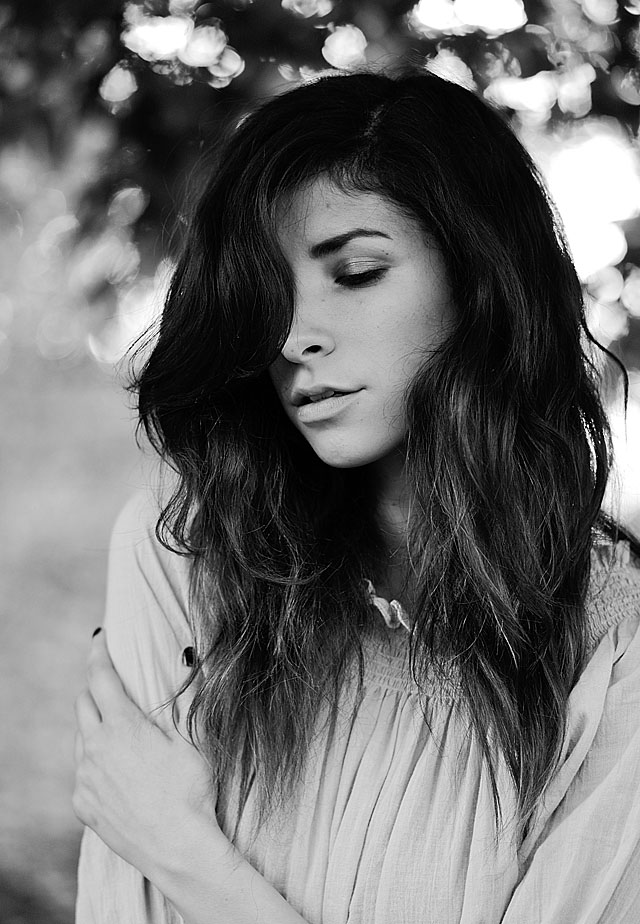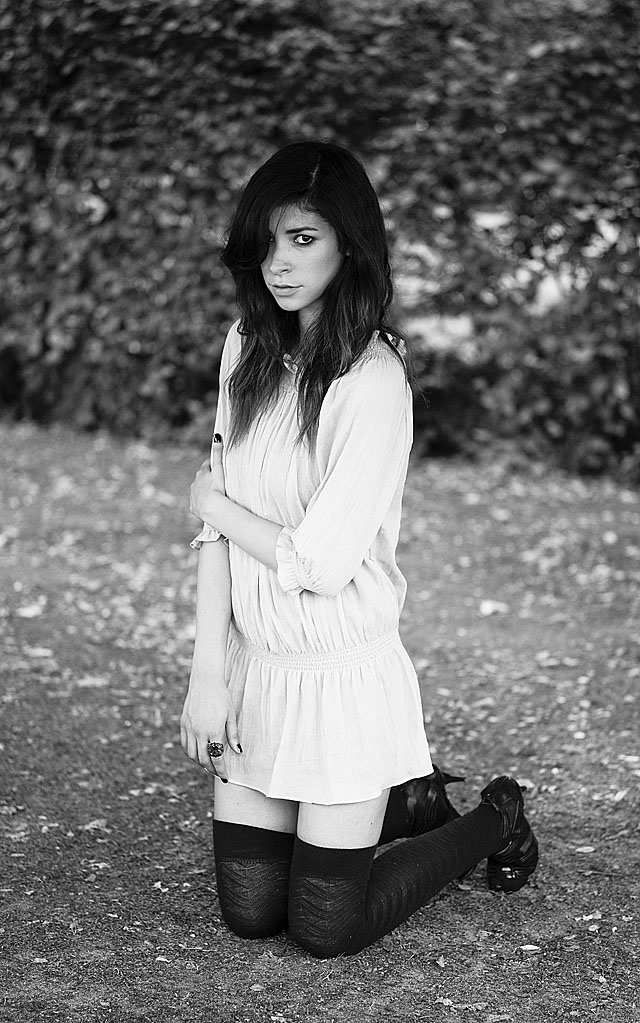 The Leica 90mm Elmarit-M f/2.8
I also have an older 90mm Elmarit-M f/2.8 lens from 1980 which has some scratches on the front glass why I have lended it out to a friend along with a Leica M4. The defects on the front glass coating makes in unusable for shooting against the light (and "is there any other type of photography?", as Jack Nicholson would have formulated it, had the movie "A Few Good Men" been about photography). But it has been used for a few shots with film and Leica M9 as you can see below.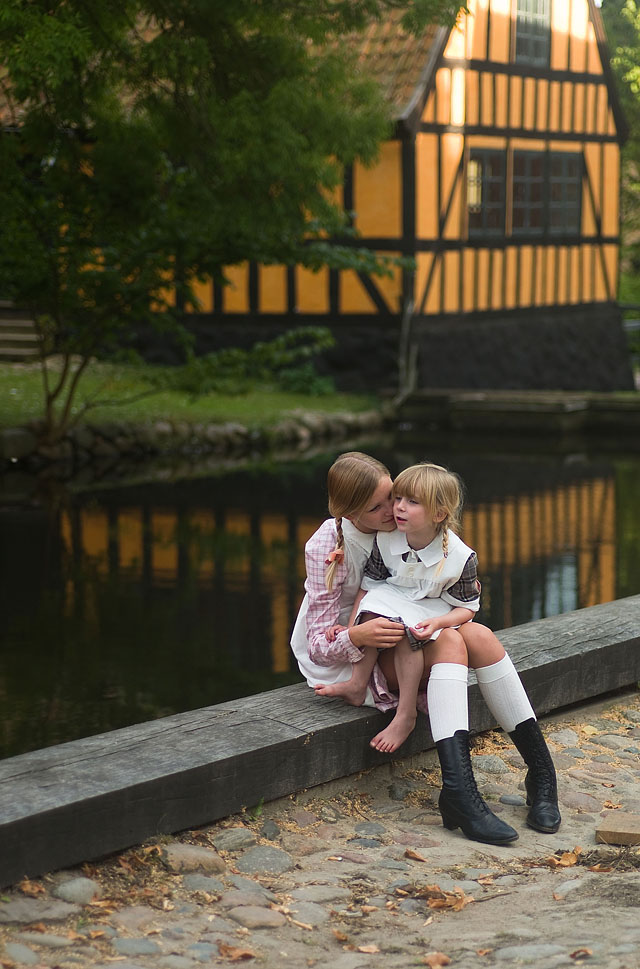 Leica M9 with 90mm Tele-Elmarit f/2.8, 400 ISO.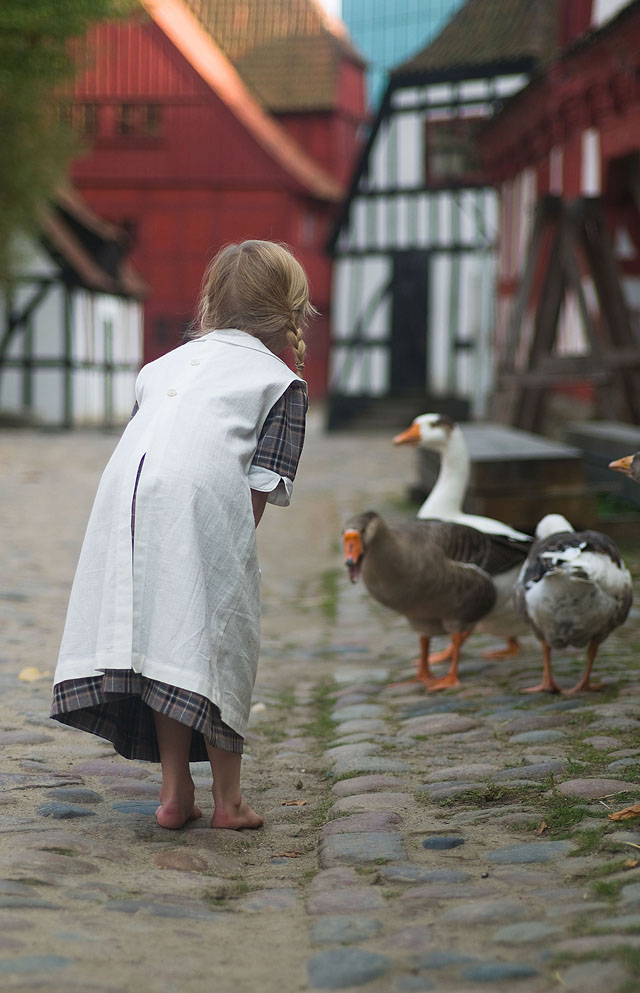 The goose wisperer, Leica M9 with 90 mm Tele-Elmarit f/2.8, 200 ISO.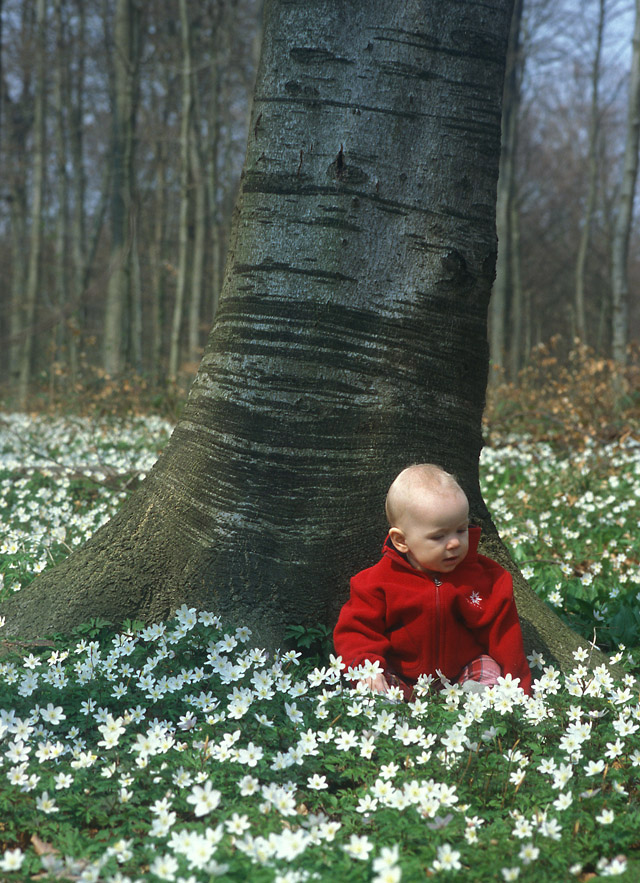 Robin in flowers April 2004
M4 with 90 mm Tele-Elmarit-M f/2.8 on 100 ISO Fuji Astia slide film, scanned on Nikon Coolscan IV.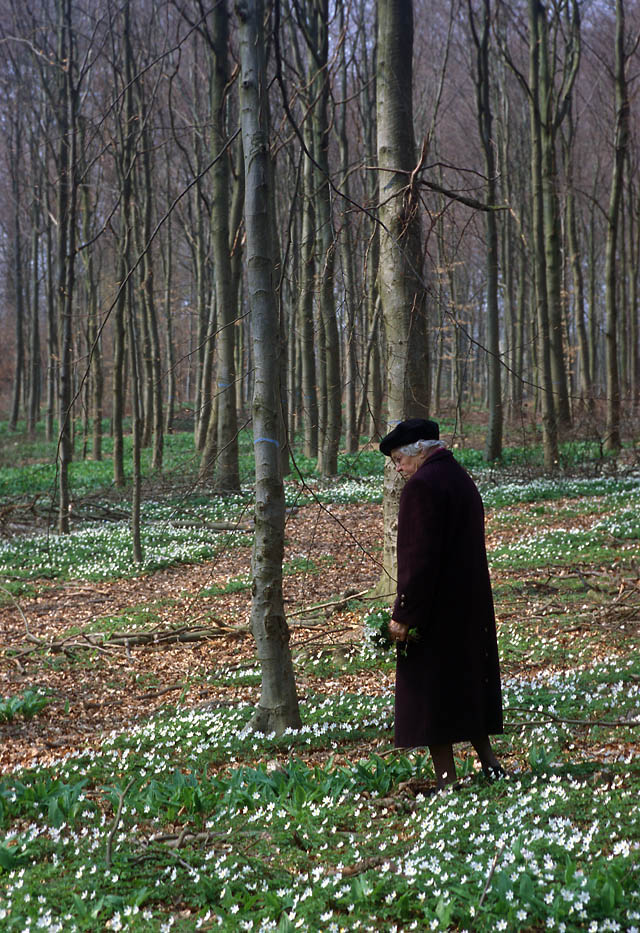 Unknown lady picking flowers April 2004
M4 with 90 mm Tele-Elmarit-M f/2.8 on 100 ISO Fuji Astia slide film, scanned on Nikon Coolscan IV.
The 90mm lenses in history
| | |
| --- | --- |
| | Che Guevara |
The famous head shot of Che Guevara, reproduced on millions of rebellious T-shirts and student walls: that was taken on a Leica 90 mm short tele lens — by Alberto Díaz Gutiérrez, better known as Korda, in 1960.
The Leica 90mm lenses has been in existence since the first Elmar f/4.0 screw-thread was brought to market in 1930, six years after the Leica camera was brought into commercial production (see the article Leica History for more on this).
Here is a complete list of the 90mm lenses from Leica Camera AG:
Screw-thread 90mm lenses
Intro
End
F
Code
Weight
Designer
1930
1930
Elmar (un-coupled)
4.0
ELANG
1931
1931
Elmar (thick < 100,000)
4.0
ELANG
1931
1931
Elmar (thick coupled)
4.0
ELANG
1933
1933
Elmar (black nickel)
4.0
ELANG
1933
1945
Elmar (black)
4.0
ELANG

1935
1939
Thambar
2.2
TOODY
1946
1947
Elmar (all chrome)
4.0
ELANG
1947
1954
Elmar (chrome A36)
4.0
ELANG
1954
1964
Elmar (chrome E39)
4.0
ELANG
1957
1959
Summicron (I) removable lens-hood
2.0
SOOZI
Dr. Walter Mandler
1959
1962
Summicron (I)
2.0
SEOOF
Dr. Walter Mandler
1959
1963
Elmarit no. 11 029
2.8
ELRIT
1964
1964
Elmar (3 element)
4.0
ELANG
M Bayonet-mount 90mm lenses
Intro
End
F
Code
Weight
Designer
1954
1963
Elmar (rigid) ELGAM
4.0
11 830
Dr. Walter Mandler
1954
1968
Elmar (collapsible) ILNOO
4.0
11 631
Dr. Walter Mandler
1957
1959
Summicron (I)
2.0
SOOZI
Dr. Walter Mandler
1959
1974
Elmarit
2.8
ELRIM
Dr. Walter Mandler
1959
1979
Summicron (II)
2.0
SEOOM
Dr. Walter Mandler
1964
1968
Elmar (3 element)
4.0
11 830
Dr. Walter Mandler
1964
1974
Tele-Elmarit (I) black
2.8
11 800
225 g
Dr. Walter Mandler
1964
1974
Tele-Elmarit (I) chrome
2.8
11 800
Dr. Walter Mandler
1965
1965
ELCAN-M (produced for the US millietary)
1.0
1973
1977
Elmar-C
4.0
11 540
1974
1990
Tele-Elmarit (II)
2.8
11 800
Dr. Walter Mandler
1980
1998
Summicron-M (III)
2.0
11 136
Dr. Walter Mandler
1990
2008
Elmarit-M
2.8
11 807
1998
2010
Apo-Summicron-M ASPH (IV)
2.0
11 884
2004
-
Macro-Elmar-M (collapsible)
4.0
11 633
2007
-
Summarit-M
2.5
11 646
360 g
Notes and definitions to the timeline of Leica 90mm lenses
One of the exclusive 90mm editions is the one pictured below, an f/1.0 lens made by Leica Canada under the name ELCAN (Ernst Leitz Canada). According to Hans Kafle at the Leica Forum there was one Elcan-M 90mm f/1.0 sold at Christie's auction in London for 20.900 £ a few years ago (the one in the picture) – with a Leica KE-7A from 1972 included though. A similar lens was offered for sale by Arsenal Photo in 2008 for 23,000 £.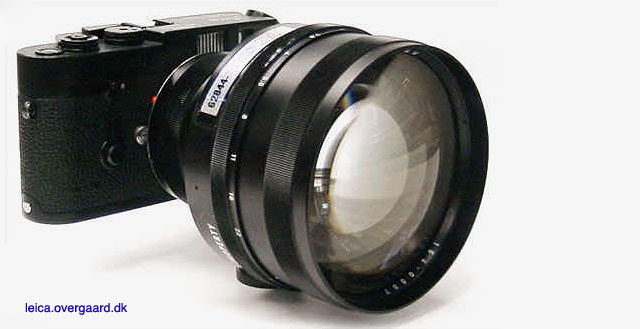 Thambar
Another interesting lens that was made by Leica is the 1935 lens Thambar. The origin of name is currently unknown though most Leica lens names has a meaning as we'll get into a bit later). At most about 3000 were made of the Leitz Thambar 90mm f.2.2, probably in eight batches, starting with 226xxx (actually built in 1934) and going through 283xxx, 311xxx, 375xxx, 416xxx, 472xxx, 511xxx, and 540xxx (about 1939/1940).
Today they are staggeringly rare and extremely expensive: you would be lucky to get away with much less than $1500 for the lens without accessories (center spot, shade, cap), and you could easily pay twice that for a good, complete example with clean glass.
Known to be a legendary soft-focus portrait lens that 'make a woman look 10 years younger.' A glass filter with a black spot in the middle, about 13mm (1/2") in diameter cuts out the central (sharpest) part of the image and makes everything even softer.
(Source: Roger W. Hicks)
Here are some advice from a Thambar user, Theodor Heinrichsohn, who have used it mainly for portraits using an Leica M5 and Leica M6:
1. The results are more or less unpredictable. Best practice is to shoot many times and pick the one you like best.
2. Shots against the light are generally more effective than with the light behind you.
3. The most pleasing results to my taste were with center filter at medium apertures. With luck portraits took on the "dreamy" look that the lens is famous for.
4. I never used the Thambar for anything except portraits.
The lens has been rumored to be slightly radioactive due to the process of producing the glass.
Here are some sample photos of Koichiro Itamura Photography.
Here are some more sample images from Blue Penguin.
DEFINITIONS:
APO
stands for "apochromatically corrected" lenses. In most lenses, optical design concentrates the focus of blue light and green light into a single plane, but red light falls slightly into another plane of focus. Red subjects, therefore, would be ever so slightly out of focus compared to blue and green subjects in the same frame. In APO lenses, the design and expense has been put in to making red light focus on the same plane as blue and green. Under a microscope you would see that all light subject is now in focus, creating a sharper image overall. Many manufacturers offer APO designs, but in most of these only the very center of the lens is APO corrected. Leica prides itself on making most of the frame APO corrected.
ASPH
… stands for "aspheric design". Most lenses have a spherical design - that is, the radius of curvature is constant. These are easy to manufacture by grinding while "spinning" the glass. This design however restricts the number of optical corrections that can be made to the design to render the most realistic image possible. ASPH lenses, however, involve usually 1 element that does *not* have a constant radius of curvature. These elements can be made by 1) expensive manual grinding, 2) molded plastic, 3) Leica's patented "press" process, where the element is pressed into an aspherical ("non-spherical") shape. This design allows the manufacturer to introduce corrections into compact lens designs that weren't possible before. Practically, the lens performs "better" (up to interpretation) due to increased correction of the image, in a package not significantly bigger than the spherical version.
There is another Aspherical lens manufacture technique: an uneven coating layer is applied to a spherical lens. The coating is thicker on the edges (or on the center, depending). Canon "Lens Work II" calls these "simulated" aspherical lenses. Simulated and Glass-Molded (GMo) asphericals show up in non-L Canon lenses, while the L lenses have actual ground aspheric elements.
Bokeh
the visual quality of the out-of-focus areas of a photographic image, especially as rendered by a particular lens : It's a matter of taste and usually photographers discuss a 'nice' or 'pleasant' bokeh (the out-of-focus area is always unsharp why the quality discussed is if one likes the way it renders or not by a particular lens).
ORIGIN from Japanese 'bo-ke' which mean 'fuzziness' or 'blur.'
Elcan
Ernst Leitz Canada, established 1952, was and still is the military/industrial branch of the old "Ernst Leitz Canada". In 1998, the ELCAN plant was sold to Raytheon (USA), who bought it from its previous owner, Hughes Aircraft Co.
Elcan-R is also the name of s series of lenses made in the 1960ies and early 1970ies, as the U.S. Navy High Resolution Small Format Camera System during the Viet Nam war.
Elmar
Refers to the maximum lens aperture - here f3.5 . Historically derived from the original 1925 50mm f3.5 Elmax lens, which was an acronym of Ernst Leica and Professor Max Berak, designer of the original lenses. Later that year the 50mm f3.5 Elmar superceded the Elmax, which was discontinued due to its complexity and high cost of manufacture.
Elmarit
Refers to the maximum lens aperture - here f2.8 . The name is obviously derived from the earlier (and slower) "Elmar" designation. Not every f2.8 lens is called an "Elmarit" though, the most obvious current exception being the 50mm f2.8 Elmar-M collapsible lens which for nostalgia and marketing reasons has kept the original 1930's Elmar name (the 50mm f3.5 collapsible Elmar, manufactured 1930-59, was one of Leica's most famous and popular lenses).
Mandler, Dr. Walter (1922 - 2005)
Legendary Leica lens designer. Read more in Leica History.
Summar - (or a story of name development)
The 1933 lens 50mm f2.0 Summar: It started out as Summar(f2.0), then the Summitar (f2.0 in 1939), then the Summarex(f1.5 in 1948), then the Summaron(35mm f.2.8 in 1948, then later f2.0, f3.5 and f5.6 lenses), then the Summarit (f1.5 in 1949 and used again for the 40mm f2.4 on the Leica Minilux in 1995, then again for the 35mm, 50mm, 75mm and 90mm Summarit f2.5 in 2007) then the Summicron(f2.0 in 1953 for the collapsible 50mm) and finally the Summilux(50mm f1.4 in 1959).
However, Leitz in Wetzlar made the Mikro-Summar 42mm f4,5 around 1910 for their Leitz microscopes (Leitz was orignally a microscope producer, see history site). Leitz also made a Mikro-Summar 35mm F:4,5.
ORIGIN of Summar is unknown.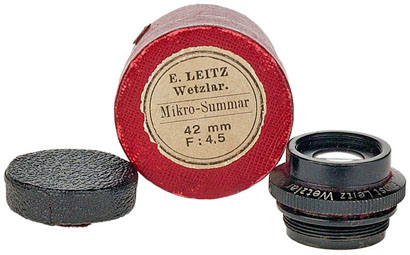 Leitz Wetzlar Mikro-Summar 42mm f4.5 lens anno 1910 might be the first lens carrying the name Summar.
Summarit
Refers to the maximum lens aperture - here f1.5 of the first Summarit - but then it gets confused with 2.4 and 2.5 lenses as well.
Summicron
Refers to the maximum lens aperture - here f2.0 . There are many guesses how this name came about, a popular one being that the "summi" came from "summit" (summit means the highest point of a hill or mountain; the highest attainable level of achievement) while the "cron" came from "chroma" (ie. for colour). Not so: The name (Summi)cron was used because the lens used Crown glass for the first time, which Leitz bought from Chance Brothers in England. The first batch of lenses were named Summikron (Crown = Krone in Deutsch). The Summi(cron) is a development from the original Summar (the 50mm f2.0 lens annoy 1933)
Steve Huff has performed some interesting reviews and comparisons between the different 90mm lenses:
Steve Huff: The Leica 90 Elmarit-M f/2.8 Lens Review
Steve Huff: The Leica 90 Summicron-M APO ASPH Lens Review
Erwin Puts has written some interesting reviews and articles on the Noctilux lenses:
Erwin Puts: "Summarit lenses - Arguably the most important product announcement by Leica in a decade!"
Erwin Puts: Apo-Summicron-M 1:2.0/90mm ASPH and Leica Macro-Elmar-M 1:4/90mm

LFI issue 8/2007, February 2010 deals with the four Summarit-M lenses. You can get hold of LFI backissues at www.LFI-Online.de