Is this for you?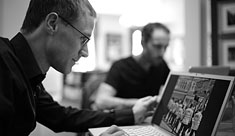 It's for anyone who have little or no experience with Lightroom - or those who have enough to know they don't know what's the up and down on a workflow.
The aim of the Lightroom Survival Kit is to give you the overview and necessary tools, as well as a way to handle editing so that you can produce the image quality you require in Lightroom, without having to know everything about the software.
The Lightroom Survival Kit gives you the necessary setup for a secure and efficient workflow when you empty your images onto the computer.
How do I arrange my photos?, should I use previews?, how about keywords?, is there some tool I missed?, which tools does others use?, how do I convert to black & white so it looks good?, what color space should I choose?, how do I use the rating system? ... and many other questions will be answered.
The Lightroom Survival Kit is not a "know-all-about-the-software" and all the features of Lightrooms. It's for photographers who wants photographic results using Lightroom - without having to spend hours by the computer.
390 page eBook making workflow and editing simple
Covers Lightroom 2, 3, 4, 5, 6 and the latest version Lightroom 7.x
This is a tool to make Lightroom acessible, easy to use and work for you. How to get results, work fast and stay organized.
DAM Digital Asset Management for Photographers
What is a workflow and how to make it simple and professional.
Hardware setup
How to calibrate screens and printers and what it's all about (simple!).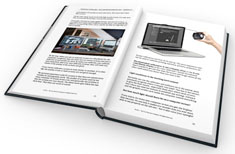 Hard drives and archives
How to set up a proper workflow that saves time, makes files easy to findthings and keeps you happy.
How to work in the field or on location.
Video tutorials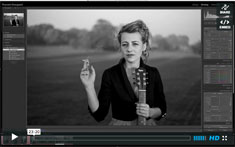 The Lightroom Survival Kit now includes new video tutorials that are updated and expanded in the future.
NEW: Process 2010
How to use the 2010 Process from Lighrroom 2 and Lightroom 3 in current versions of Lightroom for more shadow details (instead of 2012 Process).

Now comes with free Overgaard Presets for all Leica cameras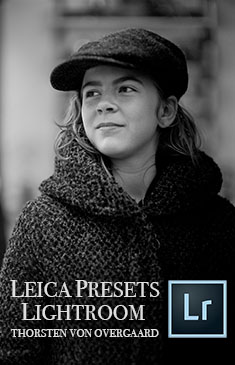 Overgaard's Leica Presets for: Lightroom CC Classic (7.4 -->)
Lightroom CC (version 1 through 7.2)
Lightroom CC (cloud-based 1.0 -->)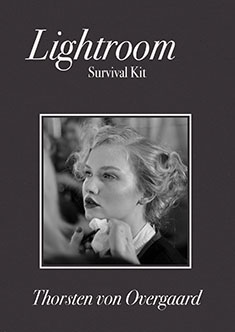 Lightroom setup
Getting the right settings in Lightroom so it works right. Understanding where what is.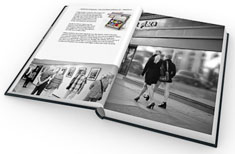 Real-time editing in Lightroom
Importing images, selecting and a walk-through of the actual tools you need to use - and how to use them.
New: Printers
New section on how to print, inkjet economy, calibration and more.
New:
NEW: White Balance
A new improved and expanded section about getting the right White Balance in camera, with external color meter or in Lightroom.
Black & white editing
and Making "final images"
What to export, and how - and to where.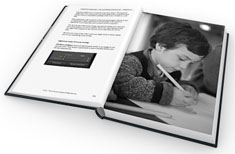 NEW: Your Archive
New section on how to set up your workflow so you archive properly and don't have to change it again and again.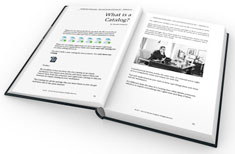 NEW: Backup and Cloud Services
How to make sure you have backup and how to make it simple and effective.
DAM/Digital Asset Management
What it is and how it works for you - and why you actually do need it.
Using keywords, job numbers, color codes, stars and all.
Lightroom
Survival Kit
Start now. Price $498
You can enroll and pay here via PayPal. Buy now. Instant delivery!
100% satisfaction or 100% refund.
Release date: August 2018
Version: 7.4

or you can send an e-mail to thorsten@overgaard.dk to enroll via invoice and bank transfer/checque.

UPDATE
If you have any of the previous versions of my Lightroom Survival Kit you can update by simply adding the difference. Only $198.
The update is a complete kit
that replaces your previous
version.
UPDATE FOR ONLY $198
BUY NOW. INSTANT DELIVERY!

What you need:
A computer and internet access to downloading trial versions of Lightroom, Media Pro and Photoshop.
When do you start:
Immediately after you sign up you will recieve link to the Lightroom Survival Kit is along with sample photos, Lighroom profiles and Photosjop actions.

You may start anytime and work as fast or slow as you want.
NEW: Media Pro tutorial
The new Lightroom Survival Kit includes a complete toturial on how to manage your archive in Meda Pro 1.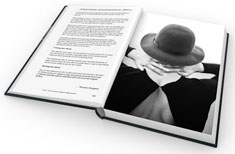 NEW: Photoshop tutorial
What it is and how to avoid using Photoshop. But also how to use it if you must! How to fix colors, white balance, create sparkling life in images and prepare for print and web.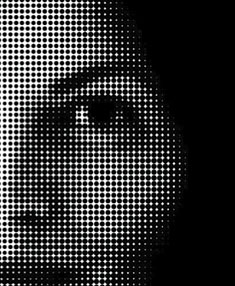 NEW: What is Copyright?
What every photographer should know about copyright and social meda.
Keywords: Lightroom, Aperture, Media Pro, Adobe Photoshop, shortcuts, metadata, IPTC, XML, Gamma, Kelvin, sRGB, Adobe 1998 RGB, RAW, DNG, JPG, Eizo, screen calibration, printer calibration, printing photos on inkjet printers, white balance, editing, selecting images, presenting images, web resolution, archiving, Digital Asset Management (DAM), painting with light, backup, harddrives, cardreaders

Thorsten Overgaard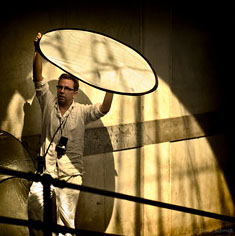 Photo by Oskar Schmidt

Thorsten von Overgaard is a Danish writer and photographer, specializing in portrait photography and documentary photography, known for writings about photography and as an educator. Some fine art photos are available as signed editions via galleries or online. For specific photography assignments around the world, contact Thorsten Overgaard via e-mail (see the travel schedule here).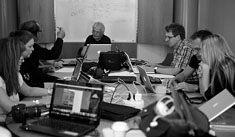 For info about "live"photo seminars
and Overgaard Mastercalss, have a look here.
Other eBooks
Buy the bestselling "Finding the Magic of Light" by Thorsten von Overgaard.
Free eBooks
Download the free "Year 2008 In a Box" photography eBook with selected portrait photographs of 2008: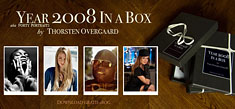 Download the free"Twenty Portraits of 2007" eBook with 20 selected photos of 2007: