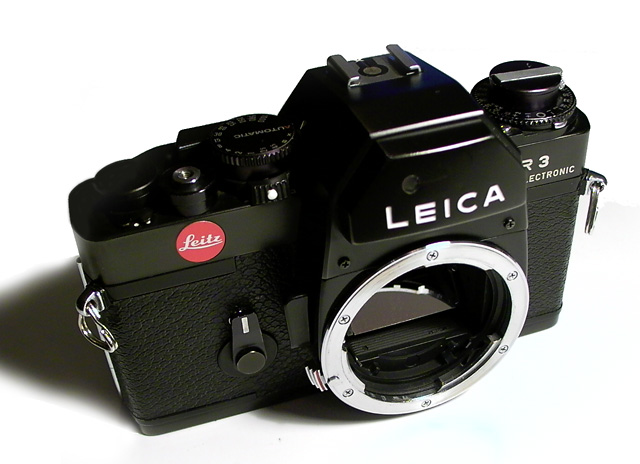 Leica R3 SLR-camera (made in Portugal)
Serial no 1458680, produced 1976

Come back later for updated info on this camera.
The Leica R3 was made together with Minolta who turned out their own version.
A Safari version was made also, and the Leica R3 in Safari with a golden C on front was sold on the Concorde airplanes. A bit more information in thsi video on the the Leica R4:
The Leica R4 by Thorsten von Overgaard

Thorsten Overgaard, April 2004. Updated June 2021.