Highly recommended:
"I was shy to take people photo on the street until I watched the Masterclass on Street Photography. I walked along yesterday morning and saw many beautiful people with their daily life - very interesting. Thank you!"
P. B. (Los Angeles)
"I thought the masterclass was similar to your YouTube channel. Since I watched them all, I want to learn more and bought the Street and Leica M10 masterclass. I am completely wrong. This is the "real-masterclass". Thank you for making this happen on earth! Really appreciate it.
A. Q. (Frankfurt, Germany)
"I have enjoyed your masterclasses and my street photography has improved. Thank you very much".
C. M. (Hong Kong)
"I'm glad I found you...you are becoming a tremendous inspiration to me. Every video I have watched so far is a masterclass"
E. G. (Melbourne)
"Since I discovered your pictures and the masterclass, my joy of photgraphing has been growing. I like my own pictures more because I now have a decisive focus on what I photograph".
A. S. (Copenhagen)

Thorsten Overgaard:
"Street Photography
Masterclass"
Video Masterclass
with Thorsten Overgaard
18 videos and PDF workbook with assignments. Easy to do, logical to follow. and get great results.
ONLY $698.00
Buy Now. Instant Delivery.
100% Satisfaction or Money Back.
Released September 20, 2019
ITEM #1848-0318
Thorsten Overgaard uses Leica M10
and Leica M9 in this class.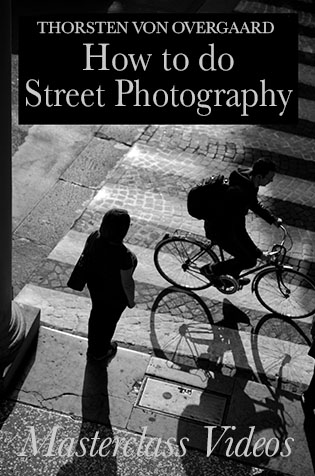 Learn Street Photography with Thorsten Overgaard
In this easy-going and hands-on video class, Thorsten Overgaard takes you through the streets of New York, inside a church, from Central Park to Brooklyn.
Thorsten Overgaard teaches you the art of patience and recognizing good light ... and not shy to stop strangers from time to time to ask them to be models to fulfill a sudden inspiring moment.
You will learn that Street Photography is fun, creative, productive laid-back and not that difficult at all.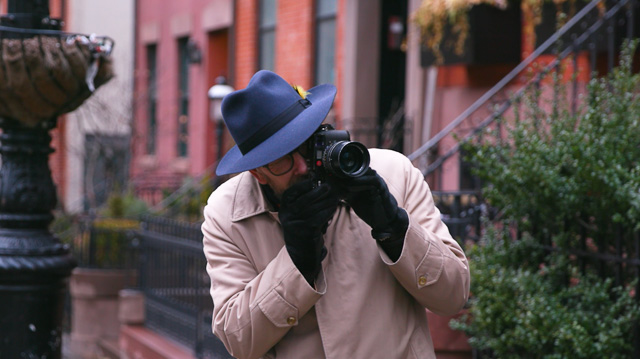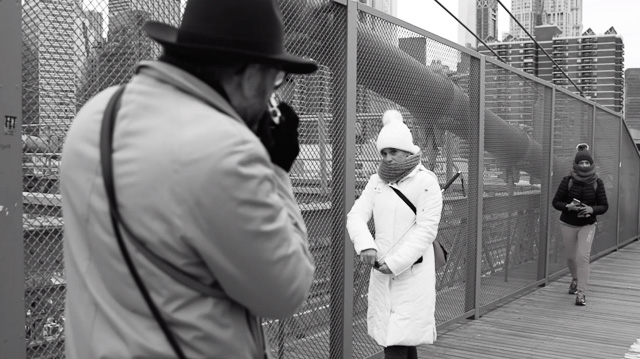 Bonus:
Watch the almost two hour talk with Thorsten Overgaard "What is Street Photography?" recorded live at BH Photo in New York in October 2017: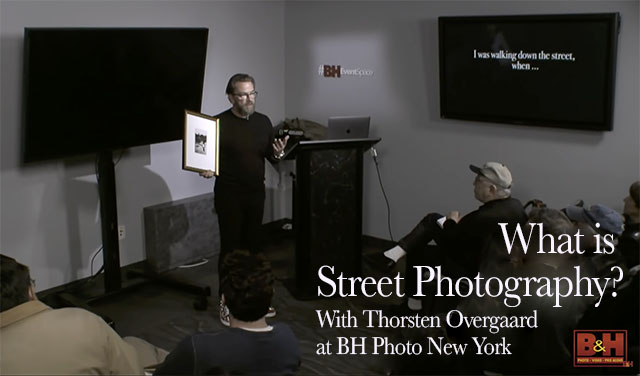 18 videos
This Video Masterclass consist of
10 videos and a worksheet for assignments:
- Intro to Street Photography
- Setting Up a Camera for Street
- Focusing in the Streets
- Using Available Light
- Central Park New York
- What is Street Photography (Actually)?
- How Many Photos Should One Take?
- Shooting Indoors at high ISO
- How to Stay Inspired
- Brooklyn Streets in the Rain
- Street Portrait Sessions
- Brooklyn Walkabout
The Video Masterclass also
features these 8 BONUS videos:
- Five Things About Photography
- What is Sharpness?
- What is Angle of View and Focal Length?
- What is ISO?
- What is Sensor Noise?
- What is Shutter Speed?
- What is Aperture?
- What is White Balance?