Introduction 9
What is so great about the Leica Q? 11
A Leica with built-in selfie stick 17 · A portable camera · Simply a camera 24
Why is it called a camera? 26 · A perfect reportage camera 28
Quiet as a Leica 34 · The success of the Leica Q 38 · Low Light Tradition 40
The art of composing with a 28mm lens 42 · How do you use a 28mm lens? 49
Depth of Field 80 · f/1.7 or Automatic Aperture? 91 Macro Depth of Field 94
Behind the Leica Q 96
The History of the Leica Q 28mm Lens 99
The Ideal Street Photography Camera 100
AF and Maximum Snapshot Success" 106 · How to Focus the Leica Q 112
How I use "1-Point Auto Focus 119 · Moving the Focus Point 123
Face Detection Focus · Everything if Focus 126
Educate People 129 · Shooting Series Instead of Singles 134
Always Wear a Camera 139
Getting Colors Right on the Leica Q 142 · Thomas Kelvin 150
Setting the White Balance on the Leica Q 159 · Auto White Balance 162
EVF Electronic Viewfinder 169 · Adjusting the EVF Brightness 177
EVF Sharpness 181 · Diopter Adjustment 182 · Touch Screen 184
Light Metering on the Leica Q 187
Manipulating the Light Meter 192 · Locking light meter from AF (AEL) 197
Compensation with the Thumbs Wheel 201
Shutter Times and Electronic Shutter 205
Which SD-Card to use in the Leica Q? 208
Leica Q Lens Shade 210 · The Leica Q Stealth Cover 215
The Leica Q Battery and Charger 216 · Battery Sawing Set to 2 Minutes 217
Updating the Leica Q Firmware 218 · Leica Q App and WiFi (WLAN) 220
The 28mm in Leica History 226
The First Leica 28mm Lens 235 · Optical Image Stabilization (OIS) 236
Image Optimization in the Background 238 · The Leica Q Macro Lens 241
The "Leica Glow and the Leica Philosophy 243
Black and White Image Quality 251
Color Image Quality 253 · Embedded vs. Adobe Standard Profiles 255
You Will Want a Leica M 263
Leica Q Special editions 272
Video on the Leica Q 281
Leica Q Landscape Photography 283
Errors on the Leica Q 285
Leica Q Definitions 288
Straps for the Leica Q 306
"Take a break and learn to see" 309
Enjoy the Leica Q 320
Appendix 323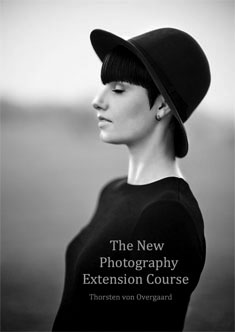 The Thorsten Overgaard New Extension Course
This replaces my 2010 extension course that was on waiting list for a couplel of years. Redesigned from 120 pages to 330 pages it's a treat to work with.
This is the right course for anybody to start with, especially if you are about to get a new camera or just got one.
More info.
Only $798
Buy now. Instant Delivery.
#1708-2016