Leica 50mm APO-Summicron-M ASPH f/2.0
By: Thorsten Overgaard
I may not be a broadly known fact, but Peter Karbe find 50mm lenses fascinating. Not just his own 50mm Summilux-M ASPH f/1.4 and the new (May 10, 2012) Leica 50mm APO-Summicron-M ASPH f/2.0. He finds the whole history of Leica 50mm lenses fascinating.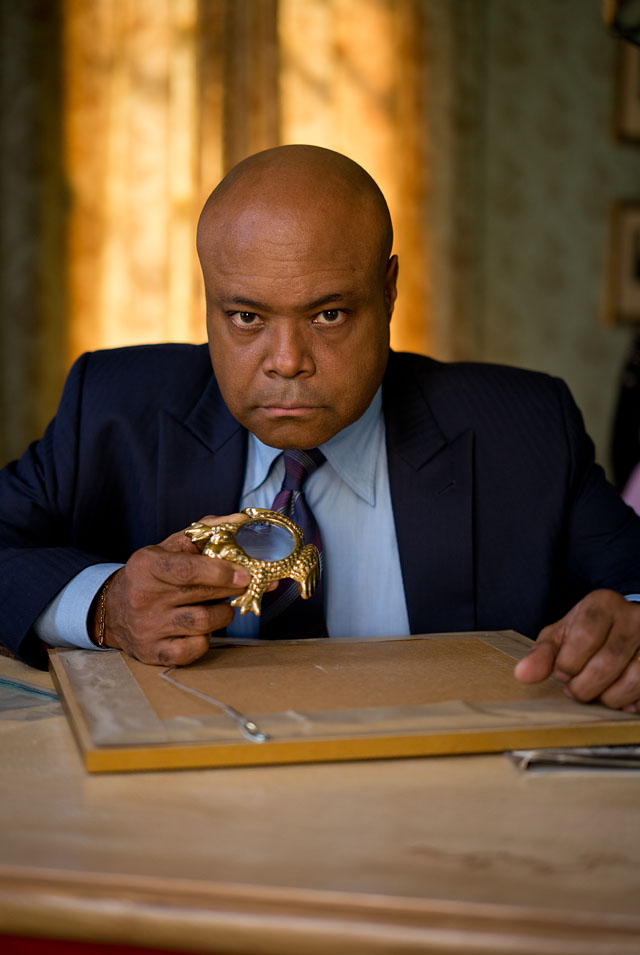 © 2014 Thorsten Overgaard. Leica M 240 with Leica 50mm APO-Summicron-M ASPH f/2.0. This photo is with available soft light from the windows covered with white curtails. You can read about in The Story Behind That Picture "The Hollywood Murder", my photo session with actor Terence Hines.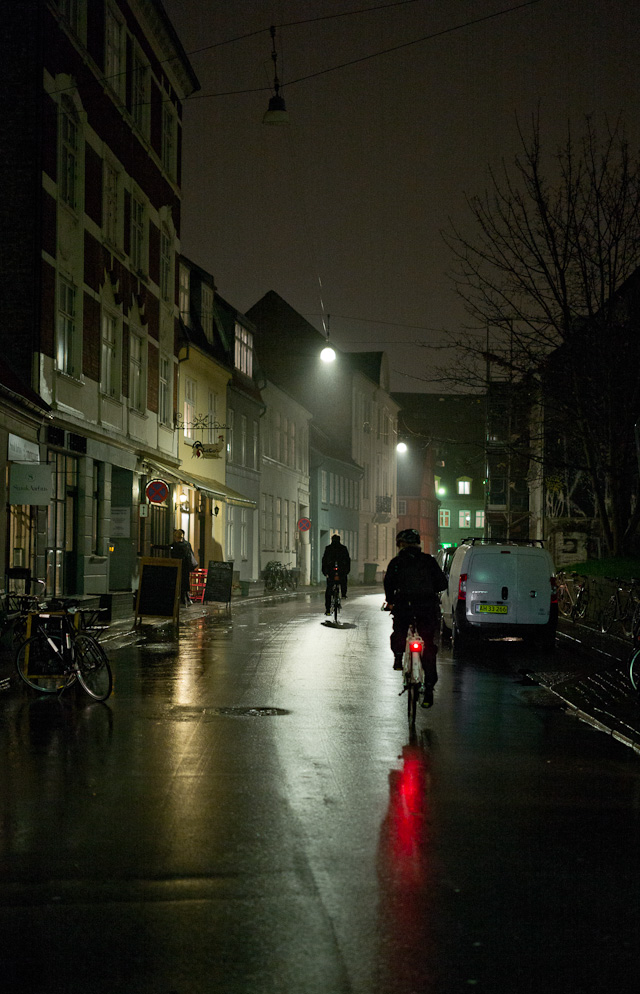 A wet and dark evening in Aarhus, Denmark. Leica M 240 with Leica 50mm APO-Summicron-M ASPH f/2.0.
Peter Karbe interview on the Leica 50mm APO-Summicron ASPH f/2.0
Peter Karbe & the Leica APO-Summicron-M 50 mm f/2 ASPH. from Leica Camera on Vimeo.
Hopefully one day I will have the possibility to share with you what his fascination with the 50mm lenses are. For one it is my standard lens and was also the focal length the 35mm (24 x 36mm image frame) was developed for. In short, if one wants to make an image perfect, the 50mm lens is the one to focus at.
I tried the lens briefly during the release party in berlin on May 10, but that was in the evening and I didn't do any photos I feel would enlighten any of us about this new lens. Also, though the Leica M Monochrom that was released the same evening has been out with beta-testers for months, none of them have had the Leica 50mm APO-Summicron-M ASPH f/2.0 lens for test.
Delivery should start in August 2012, and as soon as I get mine I shall expand on what it is and what it can do.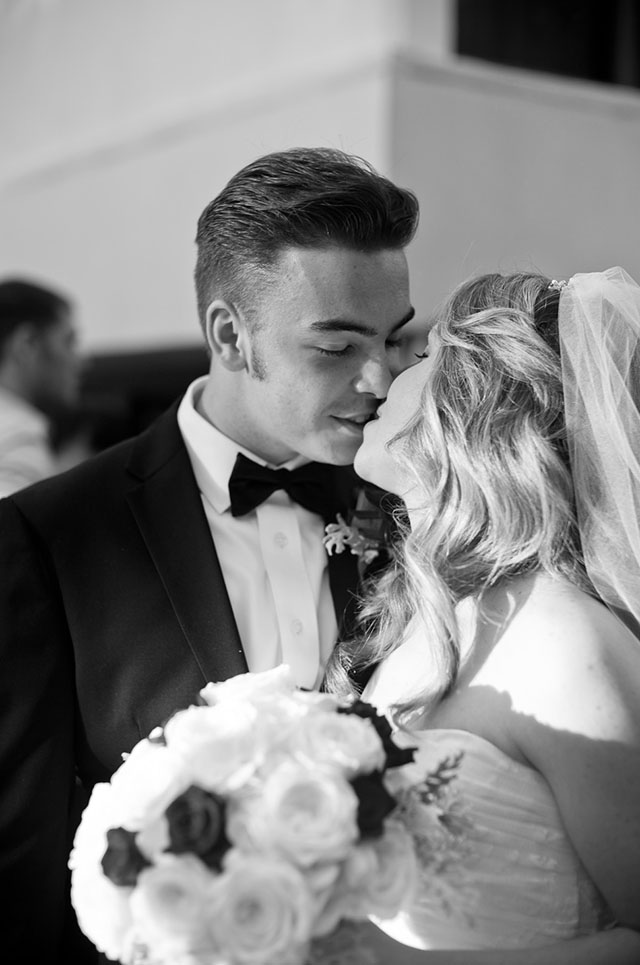 My son Oliver with his new wife, Brittany. Leica M 240 with Leica 50mm APO-Summicron-M ASPH f/2.0.
Samples with the Leica 50mm APO Summicron-M ASPH f/2.0
Till then, enjoy Erwin Puts' few precise words on the precision and technical accomplishments the new 50mm implies. "I cannot repeat it often enough, but high-quality imagery with a lens of small dimensions is very difficult to achieve. The ASM needed to have a front lens diameter of 39 mm (the normal filter size for Leica Summicron standard lenses). The new ASM has eight elements that have to be fitted in a small-sized mount and there is indeed hardly room for air in this mount. This is a second problem: when lens elements are packed as closely as in the ASM the potential for aberration correction is restricted. It is a triumph of optical and mechanical design" - Erwin Puts
Also have a look at these JPGs by Edmond Terakopian made in the new studio at Leica Store Mayfair in London a few days after the release.
Preorder these two new eBooks
by Thorsten von Overgaard

Composition in Photography
- The Photographer as Storyteller

This book will inspire your photographic eye and make you wonder about all the possibilities you can now see.

In this exciting new book Thorsten Overgaard expands and simplifies the subject of composition. It's elevated from theoretic geometric classroom discussions of the 18th century to futuristic practical use of space, rhythm, time, colors, emotions and intuition in your photography.

This book will not to teach you to analyze photographs but teach you to become a great storyteller through photography.

The Freedom of Photographic Expression
- Mastery of Fundamentals and Equipment.

Of all books, this entertaining book is the one to start your photographic adventure with. It is the one that will re-boot yourinterest in photography and make it fun and adventurus!

Thorsten Overgaard takes you through the history of photography from the pinhole camera to today and amuses us with stories on how photograph, even though a kid can do it, became a subject requiring a long education, thick glasses and a lot of equipment!

This book will teach you the fundamentals you need to pick up a camera and simpy make great photographs.

Only $148. Preorder now. Expected delivery May 2015.
Only $68. Preorder now. Expected delivery May 2015.

Preorder the two eBooks
right now as a bundle and
save 30%
Two books for the price of one. Total $151.20.
Order now. Expected delivery May 2015.

What does Summicron mean?
The word "Summicron" refers to the maximum lens aperture of this lens - here f 2.0 .There are many guesses how this name came about, a popular one being that the "summi" came from "summit" (summit means the highest point of a hill or mountain; the highest attainable level of achievement) while the "cron" came from "chroma" (ie. for colour).
Not so: The name (Summi)cron was used because the lens used Crown glass for the first time, which Leitz bought from Chance Brothers in England. The first batch of lenses were named Summikron (Crown = Krone in Deutsch). The Summi(cron) is a development from the original Summar (the 50mm f2.0 lens annoy 1933)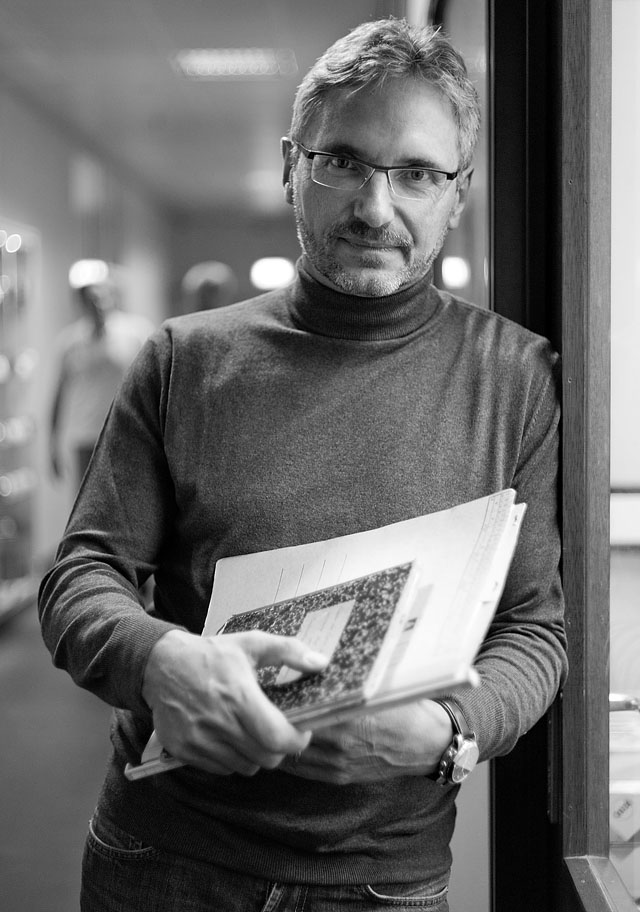 Peter Karbe with one of the many notebooks, "Optische Konstruktionsbücher" of Prof. Max Berek from 1930. Photo: Thorsten Overgaard.
Epilogue
Amongst familiar faceswe stumbled into at the canteen at Leica Camera AG in Wetzlar in April 2014 some weeks before the official opening, we met lens designer Peter Karbe.
We talked about the video interview we had done almost a year before, and I explained that due to the sound quality it would have to be made into a written interview. Peter is a rather camera-shy person, so his comment was simply relief: "Well .... I haven't missed it!"
Joy made sure we did an Instragram selfie (as everybody does in 2014), and after a short discussion about the flare above Peter's head, Peter agrees that flare can look cool (as long as it is somebody elses lenses).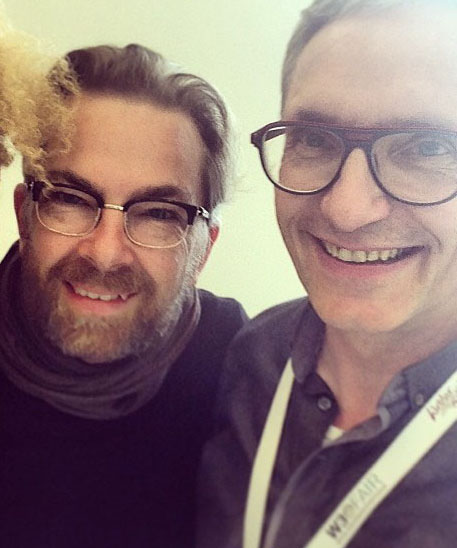 Joy Villa, Thorsten Overgaard and Peter Karbe (with flare) at Leica Camera AG, Wetzlar in April 2014.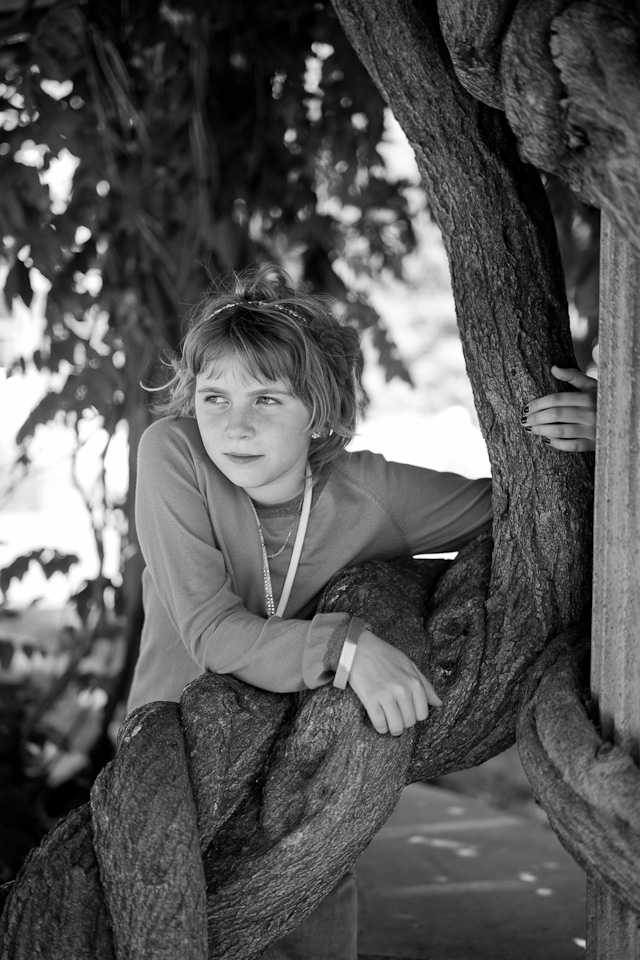 Robin hanging out in LA. Leica M 240 with Leica 50mm APO-Summicron-M ASPH f/2.0.
What does APO mean?
APO stands for "apochromatically corrected" lenses. In most lenses, optical design concentrates the focus of blue light and green light into a single plane, but red light falls slightly into another plane of focus. Red subjects, therefore, would be ever so slightly out of focus compared to blue and green subjects in the same frame. In APO lenses, the design and expense has been put in to making red light focus on the same plane as blue and green. Under a microscope you would see that all light subject is now in focus, creating a sharper image overall. Many manufacturers offer APO designs, but in most of these only the very center of the lens is APO corrected. Leica prides itself on making most of the frame APO corrected.
What does ASPH mean?
ASPH stands for "aspheric design". Most lenses have a spherical design - that is, the radius of curvature is constant. These are easy to manufacture by grinding while "spinning" the glass. This design however restricts the number of optical corrections that can be made to the design to render the most realistic image possible. ASPH lenses, however, involve usually 1 element that does *not* have a constant radius of curvature. These elements can be made by 1) expensive manual grinding, 2) molded plastic, 3) Leica's patented "press" process, where the element is pressed into an aspherical ("non-spherical") shape. This design allows the manufacturer to introduce corrections into compact lens designs that weren't possible before. Practically, the lens performs "better" (up to interpretation) due to increased correction of the image, in a package not significantly bigger than the spherical version.

Pedro Ferreira on the Leica Apo-Summicron-M 50 mm f/2 ASPH. from Leica Camera on Vimeo.