Leica M Type 240 Digital Rangefinder Camera - Page 39

Index of Thorsten Overgaard's user review pages on Leica M9, Leica M9-P, Leica M-E, Leica M9 Monochrom, Leica M10, Leica M10-P, Leica M10-D, Leica M10-R, Leica M10 Monohcrom, Leica M11, Leica M 240, Leica M-D 262, Leica M Monochrom 246, Leica SL, Leica SL2, Leica SL2-S, as well as Leica TL2, Leica CL, Leica Q, Leica Q2 and Leica Q2 Monochrom:



By: Thorsten Overgaard. October 12, 2014. Edited January 25, 2023.

Add to Flipboard Magazine.

The Menu Settings of the Leica M 240


This is the basic setup I recommend. If you just opened the box and are eager to get going, this is how to set the menu. When you set your camera like this it will work. You can basically scroll fast throughout the page and copy the settings, and then return later for more in-depth understanding of the choices.

With the Leica Firmware Version 2.0.1.5 that came out on July 1st, 2014 I have changed my basic settings of the Leica M 240 compared to what I described on Page 30. For how to install the update, see further down.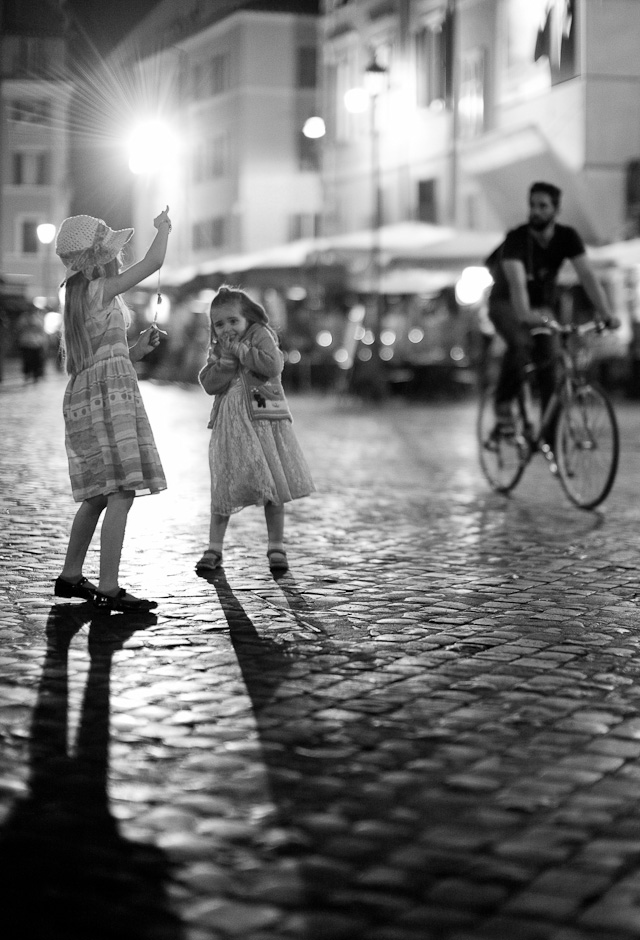 "Lightmakers", Rome, May 2014. Leica M 240 with Leica 50mm Noctilux-M ASPH f/0.95 at f/0.95. 3200 ISO.
Buy the new eBook
"The Freedom of Photographic Expression"
by Thorsten Overgaard

"The Freedom of
Photographic Expression"
eBook for computer, Kindle and iPad
October 2016 (268 pages)

In this easy to read and apply eBook,
Thorsten Overgaard takes beginners and experienced photographers through the basics of controlling the light and the camera.
This book covers the technical side of photography from beginners level to semi-pro, features a number of photographs by Thorsten Overgaard and chapters on his philosophy on photography.

Only $148

Buy Now

Instant Delivery

"I've bought the new book - made a start reading it - it is really interesting.
I know it's basic at the beginning but it isn't written in a patronizing way. I have been taking photographs for many years and have been lucky enough to be paid to take them for the last seven years; but it's always good to be taken back to the start"
P. S. (UK)

""Really enjoy your writing and teaching"
D. K. (USA)

"I love your insights on photography."
D.B. (USA)

★ ★ ★ ★ ★ ★
The system in my website is that I write more as I move on, but leave what I wrote before as is. That way anyone can pick up from any level, and always find what I originally wote in the same place as when I first wrote it. If you have been eagerly reading everything since this M article started in September 2009 you may not appreciate it as much as the new Leica M9 user who just bought his first Leica M9 on eBay and now has to go through the learning curve you spent the last five years climbing. But I just wanted to let you know how it works, and why.
I just noticed today that with the launch of the new Leica Camera AG website in May 2014, all links have again changed and nobody can revisit reference pages they knew well. And the Leica M9 information, as well as Leica M9 manuals had simply been deleted, as if the camera had never existed.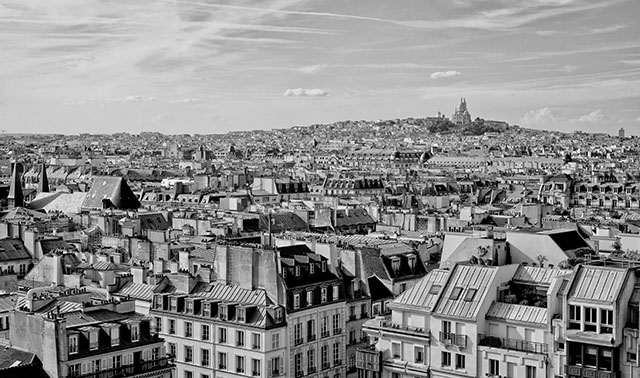 One of the great things about Paris is that they left all the old buildings, statues and paintings and don't rebuild the city every two years when some schmuck thinks he knows a better way of doing it. It's called cultural heritage. Leica M 240 with Leica 50mm Summicron-M f/2.0 II.
New from Thorsten Overgaard:
Leica M Video Masterclasses

Enjoy this easy to use video class with
Thorsten Overgaard going over the Leica M10. More than one hour one-on-one with Thorsten on the camera, the menu, shooting outside, focusing and more.

For computer, iPad, smartphone and Kindle.

Thorsten Overgaard
Leica M10 Masterclass Video Course

Only $398.00

100% satisfaction or 100% return.

Order now. Instant delivery.
#1801-0917


Enjoy this easy to use video class with
Thorsten Overgaard going over the Leica M 240. Almost two hours one-on-one with Thorsten on the camera, the menu, shooting outside, focusing and more.

For computer, iPad, smartphone and Kindle.

Thorsten Overgaard
Leica M 240 Masterclass Video Course

Only $398.00

100% satisfaction or 100% return.

Order now. Instant delivery.
#1844-1017




Buy both and save $300.00

Leica M10 Video Masterclass and Leica M240 Video Masterclass
ONLY $498.00
The Leica M 240 Menu Explained

Firmware Version 2.0.2.5
This is the basic setup I recommend. If you just opened the box and are eager to get going, this is how to set the menu. When you set your camera like this it will work. You can basically scroll fast throughout the page and copy the settings, and then return later for more in-depth understanding of the choices.
The battery time will be long, the preview will be black and white, and your camera will store both a color DNG and a black & white JPG of each image.
(For basic video settings, see page 36 of this article).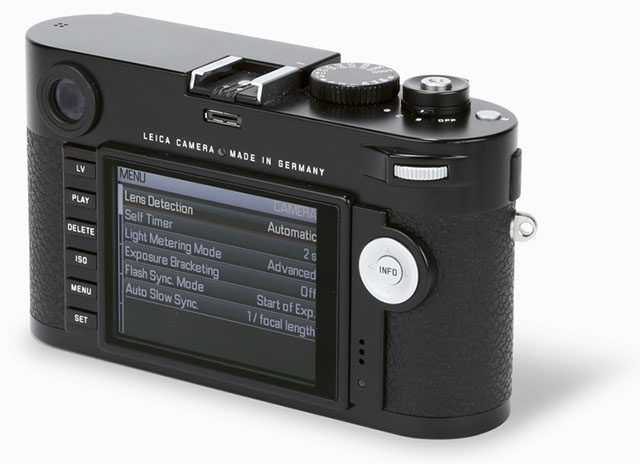 Look: There is a

and a

button on the back of the camera, down in the left side. As well as the INFO (the silver button by your right thumb).

The SET screen is quite simply one screen:
The DNG + JPF Fine is how I get both a DNG color file and a JPG black & white file of the same photo. There is also a JPG basic setting but that is simply a JPG file that is about 1/3 the resolution of the JPG fine. I cannot see any reason whatsoever to use other than JPG fine.
The JPG fine has the same resolution as the DNG in terms of pixel resolution and print size. The print quality is the same, so to say.
The difference is that a DNG (Digital NeGative) is the entire raw data set from the sensor, whereas the JPG fine is one flat layer of data. The JPG is a "final file" whereas the DNG is all the raw data the sensor recorder, enabling you to change the exposure, colors, etc based on actual recording data. One could say that the DNG is a tower of eight or more JPGs on top of each other, with different exposures, and with Lightroom you can adjust the final image by using the bits and parts from each stacked image that you find works the best.
You can actually also adjust the JPG in Lightroom, but then it is done based on just that single layer of image data, using computer algorithms to calculate how it should look when you change exposure and such. All this is described more in my Lightroom Survival Kit.
SET screen 1 of 1

200
White Balance
Automatic
File Format
DNG + JPG fine
JPEG Resolution
24 MP
Video Resolution
1080p@25fps
Exposure Compensation
Off
Exposure Metering
Center-weighted
User Profile
---
* If you live in the US or Japan, the Video Resolution should be 1080p@24fps.
I generally would advice against setting and using User Profile. A User Profile is simply that you save all the current settings in the camera as a profile.
I find it is a thing for nerds: Unless you are very organized, using User Profiles will eventually get you into trouble. Because how was it the profile was set? And did you remember to change profile when you should?
What I find better is to have no User Profile and simply always have the same settings till you change for example ISO.
This gives certainty that nothing changed that you didn't change, and it is easy to remember and know what the settings are. One of the prime qualities of a Leica, in my opinion, is that you manage the camera and it doesn't start to outsmart you with choices and settings.
However, what some people who use User Profiles may do with this, is store the entire set of settings they have choosen for one lens as a user profile. Some people will also store a user profile defining all the settings for evening, another user profile for day, one for sunshine, etc. And of course a user profile for every family member or staff that uses the camera.
High and low ISO
The basic ISO of the Leica M 240 is 200, which in theory should be the optimum quality. The highest ISO I recommend is 3200 ISO which should maintain correct colors and very limited noise. My setting is very simple in that I set it to 200 ISO outdoor and 3200 ISO indoor and in the evenings.
It's a good habit to stay in control and in the know of what your camera settings are. That is why AUTO ISO is a bad habit to get into. Don't.
Set your ISO yourself and know what it is. 200 ISO in daylight, 3200 ISO when it gets dark.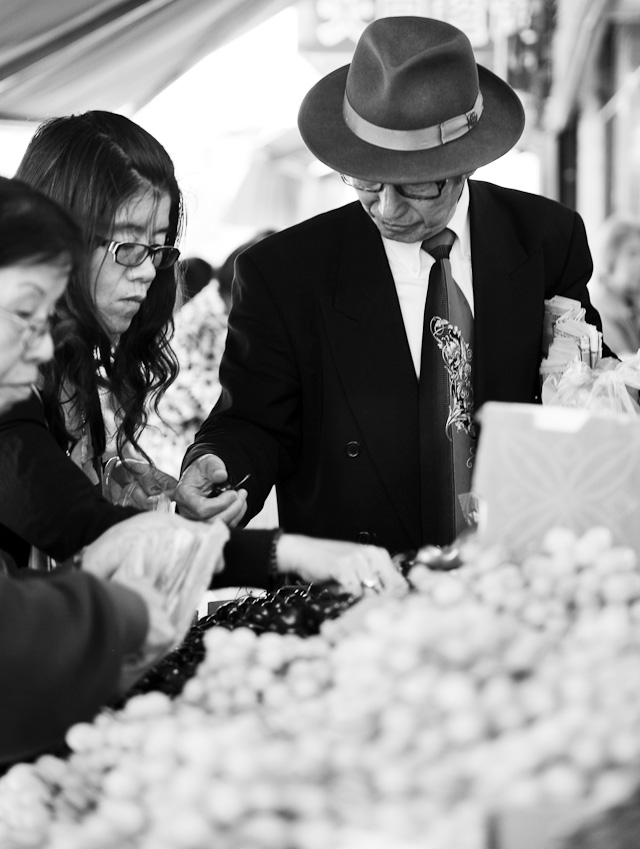 Chinatown in San Francisco. The fruit market on Stockton Street. Leica M 240 with Leica 50mm APO-Summicron-M ASPH f/2.0
Does your Leica M 240 take JPG only?
When you opened up the box the first time, or after you got your Leica M 240 back form Leica service (or after you installed a new firmware), the camera has been set to factory settings again.
1) There is one important setting you need to change, and that is that the camera from the factory (and when reset), only takes JPG photos. You should be taking DNG photos as a minimum, and preferable DNG + JPEG Fine photos at the same time (with the JPG set to black & white).
From time to time, especially after the camera may have reset itself, check this setting. I have experienced people who was unaware of this taking JPG pictures a while day when they thought they were photographing in DNG. It's not the end of the world, but DNG is better than JPG for any color photos.

The MENU screen consists of five screens:
Notice that as you scroll down the menu using the thumb wheel or the arrows up/down. The page indicator on the left changes (yellow here to make it more visible, but white on the camera), and the subject/title on the top of the page changes.
Menu screen 1 of 5
Menu screen 1/5 "Camera"

Automatic
Self Timer
2 s
Light Metering Mode
Classic
Exposure Bracketing
Off
Flash Sync. Mode
Start of Exp.
Auto Slow Sync.
1 / focal length
When Lens Detection is set to Automatic the camera will write which lens was used into the EXIF file (EXchangeable Image File format) in the image, as long as the lens has the 6-bit code engraved on the bayonet.
| | |
| --- | --- |
| | A 6-bit code on a Leica M lens |
| | EXIF information |
All new lenses have the 6-bit code engraved, and most older lenses can get engraved by Leica Camera AG or by a third party. Only some older lenses which have screws where the code should be engraved cannot be engraved by Leica Camera AG (such as for example the 50mm Summicron-M f/2.0 Version II from the 1960's).
Which lens used is nice information to have for later review of images. I usually put the lens and camera in the keywords of my images because I like to know. I don't trust that the EXIF information will always be available across all software.
The lens code will also activate corrections of the lens digitally, if there is any corrections to do. This is not a feature I find very usabe or nesessary: The lens has a look, and most Leica lenses are quite well corrected as a final piece of optical work.
I find it unnecessary to correct digitally, and in my opinion Leica Camera AG should leave such tricks to those lens producers who are unable or unwilling to make near-perfect lenses but want to rely on correction in software (as for example Hasselblad with their wide angle lenses).
Leica Camera AG introduced so-called ROM contacts on Leica R lenses back in 1990 so the camera had adjustment-information for each lens (the aperture was fine-tuned for each lens individually, and the ROM contact told the camera how much to adjust). Considering all the work to get the ROM contacts, not to mention the reader on the camera and the electronics to adjust this ... it wasn't worth the effort.
The 6-bit codes are the same in the way that users tend to put too much significance into this little feature that doesn't do much other than ... telling the camera and the user which lens was used. In my opinion a very useful information and one I want for all my lenses.
Leica 6-bit coding on older Leica M lenses
In my Leica Lens Compendium is a complete overview of all Leica lenese ever made. The lenses marked with 6* are the lenses that can be updated with 6-bit code. Contact Leica Camera AG Customer Care for price and shipping.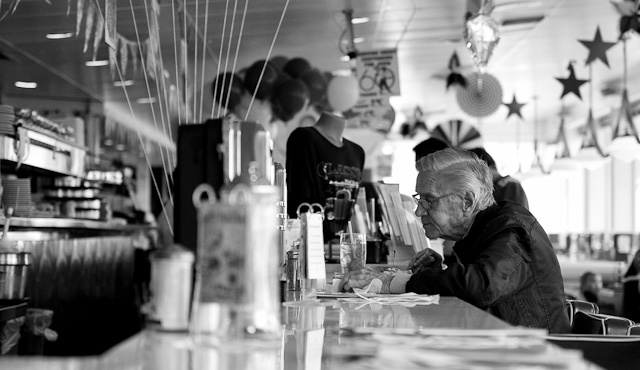 The American diner experience on 4th of July 2014. San Francisco. Leica M 240 with Leica 50mm APO-Summicron-M ASPH f/2.0
Above: The lightmeter measures an area of 1/3 of the sensor.
It is not 1/3 of the full viewfinder (below) but 1/3 of the focal length used; in this example a 35mm (the white frame lines indicates the area covered by the focal length)


Light Metering Mode should be set to Classic to have the light meter perform as the Leica M9 and Leica MM - which is an oval in the center of the image the size of 1/3 of the frame.
The metering modes seem to confuse even Leica Camera AG to a degree that not even their manual can explain. When you have read the manual, you have no idea what metering modes the camera has.
Very simply explained, the Leica M has a Classic mode and a
Mode. In Classic there is only one method, in Live View you get the choice of three methods.
My opinion is to disregard Live View overall. That leaves just Classic. Nice and simple, and it works.
The curious thing is that when you use the EVF-2 Electronic Viewfinder, you see a realtime (Live View) image of the exposure, which is fine.
In short, Classic is the way I prefer and recommend and have written about in the light metering section of Page 31. Classic aligns with the idea that you are in control of the camera and know everything that is going on.
However, in Firmware version 2.0.1.5 Leica added a Classic/Live View Off mode as well in this menu. Users can make sure not to have Live View. I would not use that. If the SET menu is set to Classic, it is classic (meaning no Live View), except of course when you use EVF-2 and (naturally) have Live View turned on and want to see the realtime exposure of the image (if you turn off Live View that won't work and you have to change settings to use the EVF-2).
If one sets the metering mode to Advanced one turn on the Live View for light metering (using the image on the sensor rather than the built-in light metering in the body). And then one has to go back to the SET menu to tell if one prefer Spot (Live View) metering or Multifield (Live View).
The Leica M Type 240 has three light metering methods. The Classic Center-weighted, intelligent metering called Multi-field and a Spot metering.
Classic
Center-weighted:
Advanced
Center-weighted:
Advanced
Spot:
Advanced
Multi-field:
Classic
Live View
Live View
Live View
Does your Leica M 240 make noises?
If your Leica M 240 makes noises after you opened up the box the first time, or after you got it back form Leica service (or after you installed a new firmware), what most likely happens is this type of noise:
1) When you turn on the camera, it sounds like the camera takes a picture, and
2) When you take one picture it sounds like the camera takes two. Of if you take three pictures, it sounds like the camea takes four pictures.
The resason for this is that the light metering in the Leica M 240 has been set to Advanced. This means that when you turn on the camera, the shutter curtrain goes up so the light meter can read the light from the sensor. The noise you hear is the curtain going up.
And again, when you take a picture, the shutter goes down after the iamge, but then in the end of a shooting series, the shutter opens up once more to read the image.
Handling: What you have to do is to set the camera to Classic metering in the SET menu, and to Center-Weighted in the MENU (screen 2).
This mechanism (and the "noise" or shutter sound) is the same in Live View, but here you see the image in the EVF-2 or on the screen, so you are aware that the cameras shutter curtain had to go up. With Live View off and the "noise" or sound continuing, it may seem like the camera is taking pictures without actually doing so.
Menu screen 2 of 5
Menu screen 2/5 "Image"

Standard
Saturation
Standard
Contrast
Standard
Film Mode
Black-and-white
Color Space
sRGB
DNG Compression
On
Sharpness, Saturation and Contrast only applies to the JPG file. They should be set to Standard. The DNG is always the raw, unaltered data from the sensor. No matter what you change in the settings, it will stay the same DNG file: A complete recording of all the sensor saw.
My philosophy is to leave original files as original as possible. You can add sharpness later, and the right step to add sharpness is actually just before you print an image, put it on a website or they print it in a magazine. You can't generalize which sharpness would apply the best to future use. So you leave the original file from the camera as untouched as possible. Hence you choose Standard.
I set Film Mode to Black-and-white here in Menu screen 2 because I set the camera to DNG + JPG Fine in the SET menu above. This setting (Film Mode) is where you decide how the JPG file (and video recordings) will be. The DNG will always contain all information recorded by the sensor, hence it will always be in color.
The Film Mode can also be set to Vivid Colors which can be quite nice and make the video from the beach more sparkling and colorful. There is also Smooth color film setting which will produce a muted color JPG file that may be closer to how the colors will look on a computer screeen (the display of the Leica M 240 tends to have warmer and more saturated colors, along with an annoying blue tint on some screens).
Color and black & white side by side
When Lightroom imports the images, it will always import both the DNG and any JPG files. You can set Lightroom to either show or not show the JPG next to the DNG. So if you set it to not, you will never see the JPGs, but they will be stored in the same folder as the DNG files on your computer when you import the images from the SD-card.


In Lightroom the JPG Fine in black & white is side-by-side with the same color image in DNG
Digital Color Filters in the Leica M 240
I met product manager of Leica Camera AG, Stefan Daniel back in January 2013 at the factory and mentioned that so many Lecia M Monochrom users like to use color filters in front of their lenses. I shared an idea with him that they might look into making electronic color filters. Simply profiles that would tweak the cameras into adjusting the overall image as if there was a red filter or green or yellow filter in front of the lens. Same technology as when you adjust the white balance.
Stefan Daniel said it couldn't be done because the MM doesn't see colors. The separation of colors in front of the sensor of the Leica M Monochrom has been removed. But he would mention it to the guys.
So imagine my surprise when a few months later I saw this feature of digital color filters in the Leica M 240. Whether or not I inspired this or Stefan Daniel more likely didn't reveal what they were working on, I should be happy to test this feature.
| | |
| --- | --- |
| | |
| | A color wheel. Complementary colors are the opposite on the wheel. The filter you choose makes the same color as the filter brighter and the complemtntary darker and of course affects all other colors as well. |
| | |
For many reasons I actually haven't gotten into using the digital color filters (or contrast filters) in the Leica M 240.
But here is how it works: When the setting is set to Black-and-white, the sub-menu contrast filters appear, and inside that you may choose between Yellow, Orange, Red, Green or Blue filters.
The sub-menu for Contrast Filters:

| | |
| --- | --- |
| BLACK-AND-WHITE | CONTRAST FILTER |

Yellow
Orange
Red
Green
Blue
This will work just as if you put a piece of colored glass in front of the camera lens:
Red filter will make red colors brighter and darken the complementary color green.
Yellow filter makes yellow colors brigher and darken the complementary color violet (and blue-violet). And so on.
If you photograph light-skin people in black & white with a red filter their skin will appear milky and white. I know because when I was a teenager I had a red-filter on my Nikon 50mm lens most of the time so I could see the world as close to monochrom as possible. Today I wouldn't recommend it because it washes skintones out a bit.
Amongst Leica M Monochrom users who have invested in color filters, the Green, Yellow and Orange filters seem to be the most popular.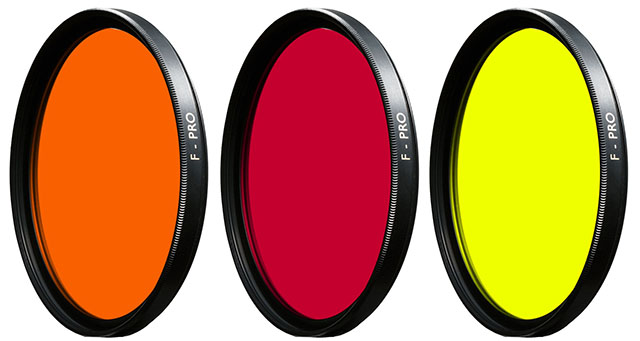 A normal color filter in front of the lens will normally take 2 to 4 stop of light away. Digital filters doesn't reduce the amount fo light. It's pretty cool.
Overview of the tones, contrasts and filters in the Leica M 240
Here is a short overview as to how the black & white tones change in the Leica M 240 black & white images when the contrast filters are applied:
Color image from the DNG
JPG Fine: Black-and-white (also called Neutral)
JPG Fine: Vivid color film setting
JPG Fine: Smooth color film setting
JPG Fine black-and-white: Contrast Filter as Yellow
JPG Fine black-and-white: Contrast Filter as Orange
JPG Fine black-and-white: Contrast Filter as Red
JPG Fine black-and-white: Contrast Filter as Green
JPG Fine black-and-white: Contrast Filter as Blue
This one was made black & white in LR (see the image to the right)
JPG Fine black-and-white: Contrast Filter as Blue
This one has a blue tint out of the camera for some reason. That's why I changed the setting to black & white in Lightroom to compare it to the others (see the photo left).
JPG Fine black-and-white: Vintage Tone
JPG Fine black-and-white: Blue Tone
Additional digital filters for Vintage look and Blue look
The menu activated when you choose Black-and-white also offers Tone where you may choose to make the black & white JPG Blue (blueish) or Vintage (brownish). For my use where I more often than not use the JPG Fine black and white file as original for exhibition prints, web and all, I wouldn't use any "effect-filters" to get a vintage or bluish look. I would stay as close to original as possible and add other looks in editing in Lightroom. It's easier to add a special look than removing it.
| | | |
| --- | --- | --- |
| | The sub-menu for Contrast Filters | |
| | | |
| | | |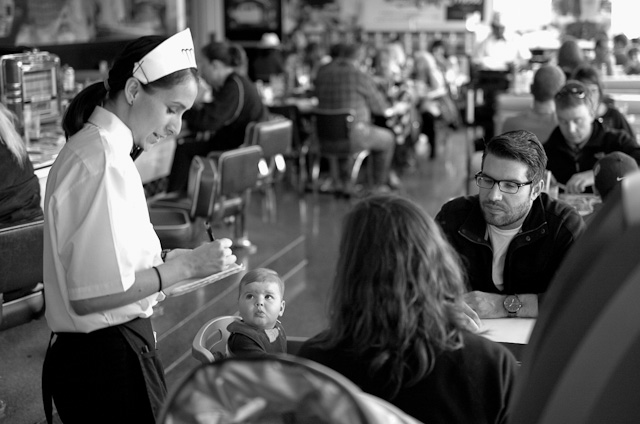 San Francisco. Leica M 240 with Leica 50mm APO-Summicron-M ASPH f/2.0.
Menu Screen 3 of 5
Menu screen 3/5 "Setup"

Medium
EVF Brightness
Medium low
Frameline Color
Red
Focus Peaking
Red
Focus Aid
Automatic
Histogram
Standard
Clipping Definition
2 / 253
Auto Review
1 s
The Monitor Brightness is set to automatic when you take the camera out of the box. There is a small round sensor over the preview screen on the back of the Leica M 240 that mesures the ambient light and adjusts the screen so that the screen will be darker inside than in the sunshine outside (much like a computer screen or smartphone screen does). However, a screen should always be the same so that you can judge the exposure. You don't want the screen to change, which is why the setting should be Medium.
The EVF Brightness must be set to Medium low as the EVF-2 is usually a little brighter than the preview screen. You want to be able to judge the exposure of the image and preview the final image in the EVF. You may want to compare your screen and EVF yourself to set this, but my experience is that the EVF-2 is brighter than the preview screen. Set it to Medium low.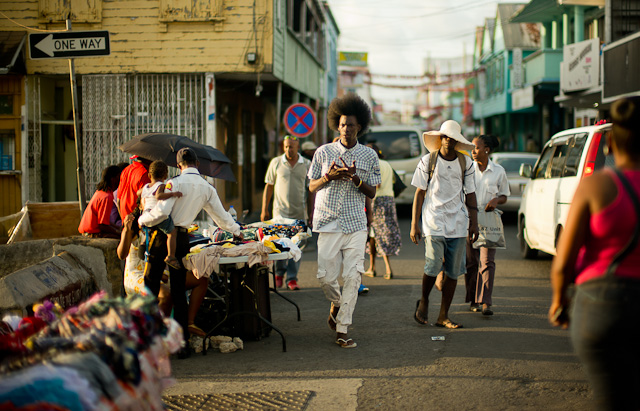 Antiqua, May 2014. Leica M 240 with Leica 50mm Noctilux-M ASPH f/0.95.
The Frameline Color inside the classic M viewfinder has traditionally been White (as the center window on the Leica M is what illuminates the frame lines in the rangefinder window using ambient light. In the Leica M240 the frame lines are lit up with LED, so you can set the frame lines to Red for the first time, which is the reason to do so. Sex it up!
Focus peaking
| | | |
| --- | --- | --- |
| Electronic Viewfinder EVF-2 manual focusing | | |
| | | |
| Out of focus | | Focused with red Focus Peaking outlines |
Focus Peaking is the red outlines that show sharp edges of contrast in an image. Hence, a help to find focus. If there is no high contrast, there will be no Focus Peaking visible. In the Leica M 240 the outlines can be set to Red, Blue or Green. I prefer Red as it is easily visible in my black & white image preview. Blue or Green might work better for others, especially if the image preview is in color. See more about the EVF on the next page 40.
Focus Aid
Focus Aid is the button on front of the Leica M 240. You press the button and the camera will zoom in on the image to make it easier to focus. But it's easier to simply set the Focus Aid to Automatic becaues then the camera automatically focus in as soon as you touch the focus ring on the lens. You don't need to press the button on the front of the camera anymore.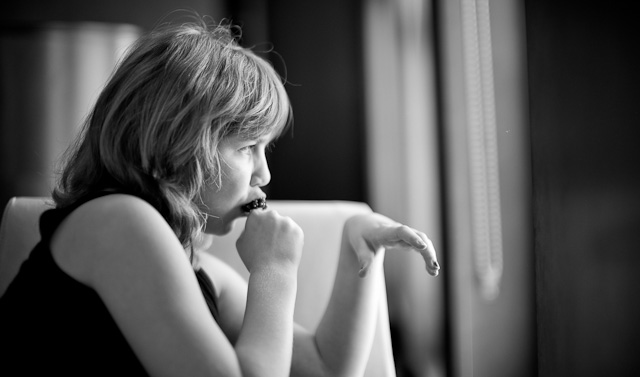 Robin Isabella in Caribbean, April 2014. Leica M 240 with Leica 50mm Noctilux-M ASPH f/0.95.
Enlarging the Focus Aid preview
While focusing with Focus Aid you can scroll the thumb wheel to choose between 1X, 5X or 10X enlargment. From the factory the camera comes with 1X which is a little confusing as there is no zooming in on the picture, so you might not be aware you are actually in the Focus Aid mode: There is a X1 in the upper right corner for the screen, and by using the thumb scroll wheel you can change it to 5X or 10X.
1 X Focus Aid
5 x Focus Aid
10 X Focus Aid
The full frame at x1
The image enlarged x5 times
The image enlarged x10 times

The Thumb-Wheel is the one that you use to scroll
between X1, X5 and X10 preview size in the EVF-2.
You can only do so when you are actually focusing.
It stays at the selected focus ratio you selected untill you change it.

I recommend you use X5 for most things,
and maybe x10 with very wide lenses like 21mm and 18mm.
I recommend 5X as that is enlarged enough to see focus. 10X may be helpful to see minor details, for example when using a 21mm super wide lens. For 50mm and 90mm lenses 10X zooms tends to show a too small part of the image (you lose orientation as to what you are focusing on).
The Focus Aid menu should be set to Automatic so that you don't have to press the button on the front of the camera anymore. The focus mechanism on Leica M lenses automatically activates the focus aid. When you gently press the shutter release, the EVF-2 goes from 5X enlargment to 1X so you see the full image you are composing. Don't press the shutter release at the same time.
The way to use it is 1) turn the focus barrel on the lens and focus on the main subject in the image, then 2) press the shutter release gently (less than half-way) to get the full image (which now is in focus).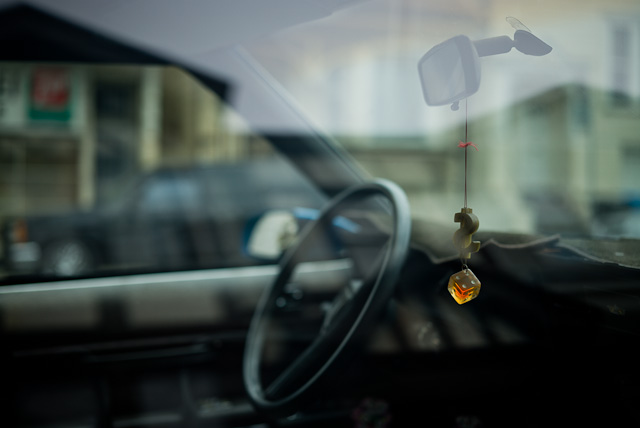 The Gambler. Leica M 240 with Leica 50mm APO-Summicron-M ASPH f/2.0.

Clipping definition is not affecting the actual image. It is only your definition of when you want to see red (bright areas) or blue (dark areas) blinking areas in the photo on the preview screen, telling you if the images tonality is wider than what you have defined.
Now, what is all this about?
Traditionally, an image should not go from total white to total black. Back in the printing days, when an image went over in total white, there would be a distinct break between the grey tones to the white. So the image would "float into" the white paper where there is no tones. Likewise, in the print days, if an image went all the way to black, it would sort of seem out of control and clash together in the dark areas.


Tones should go from almost white to almost black, not from full white to full black.
Hence, the rule for prepress for print was and is that one stay away from complete white and complete black.
In screen work the same rule should be applied as an image will else float together a white background on the screen. So keeping the bright tones a little defined maintain the illusion of a frame.
The scale goes from 0 to 255 as it is the RGB scale (Red Green Blue). Generally one should define an images range to 2/253 so that you avoid the image going to total white and total black, but remaining almost white and almost black as the extremes. That is the right way to do it.
This is done in Photoshop.
The setting of clipping definition in the Leica M 240 does not do this. It merely alerts you when your exposure (in camera) is crossing that defined line.
I don't find the blinking blue and red helpful at all. Editing and correcting images is something one does on a computer, not on the street.
But mainly the Clipping definition gives you the idea that the camera adjusts it. I thought so for a long while, but it does not. That's all I wanted to say with this!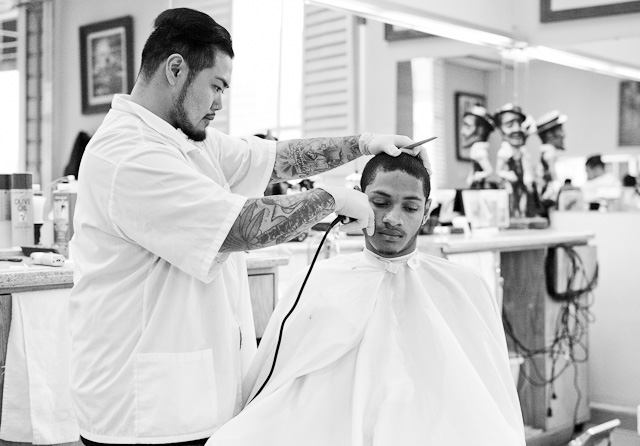 The Barber Shop in San Francisco. Leica M 240 with Leica 50mm APO-Summicron-M ASPH f/2.0.
Auto Review shoud be 1 second or nothing. But if you use the EVF-2 and set preview to Off, the viewfinder will go black after you take a photo, so you see nothing but but black for a second! Hence you might as well look at a preview of the image you just did so as to see if the exposure and all was ok. Therefore, when you use the EVF-2, always set the preview to 1 second.
This is actually quite a nice way to check your image without having to look at the screen or press any buttons. You can stay concentrated with your framing and focus, review the image and decide if you want to do more. Without having to change position or remove your eye from the EVF-2 electronic viewfinder.
Buy the new eBook
"A Little Book on Photography"
by Thorsten von Overgaard

Order now - Instant delivery.

★ ★ ★ ★ ★ ★

It's a humorous understatement to call this
new eBook by Thorsten Overgaard for
"A Little Book on Photography".
It's a grand book, a history lesson, life experience, a biography and poetry book and brilliant photo book!
All in one beautiful package of 180 pages
to fire you up and get you to love
photography ... unconditionally!

"A Little Book on Photography"
eBook for computer, Kindle and iPad.
New release March 2017.
Intro price only $47 - 180 pages.

Buy Now

Instant Delivery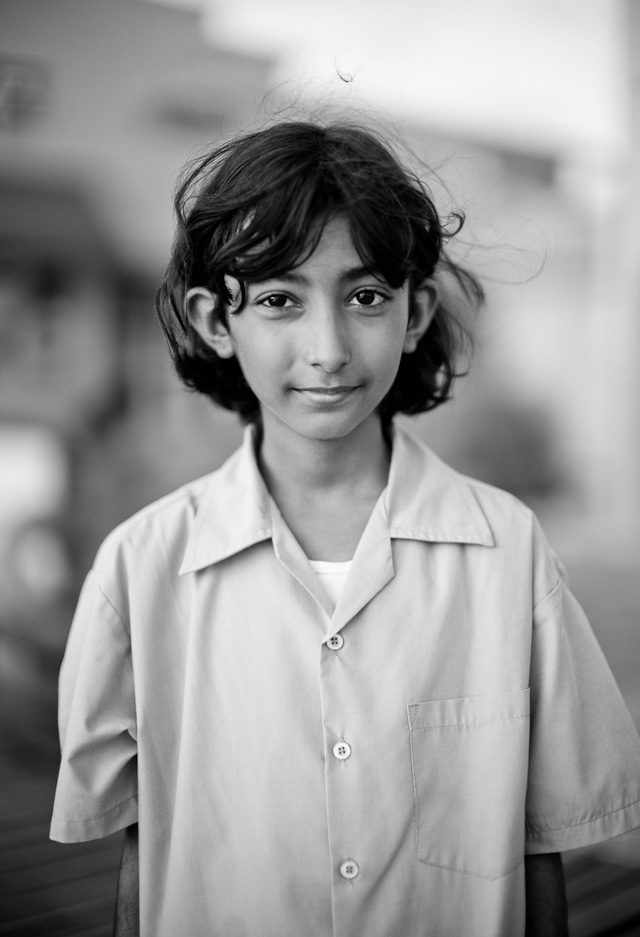 Antiqua, May 2014.Leica M 240 with Leica 50mm Noctilux-M ASPH f/0.95

The disadvantage of using the EVF-2 of course is that you can't see what is in front of you for a whole second. When you use the traditional rangefinder you see everything all the time; which is one of the advantages of a rangefinder compared to a dSLR where the mirror blocks the view the instant the image is being taken. I will get more into the advantages of using the EVF-2 in the next page. There is a lot of help in terms of focusing, exposure and previewing the image. Both for first-time rangefinder users, but also everybody else.
One can hope that Leica Camera AG will speed up the camera in the next version so one can choose between no pause/preview after a photo, or a 1/10 second preview or something less obstructive. All the disadvantages of the EVF-2 are basically something that future design updates and firmware updates could take care of.
Menu Screen 4 of 5
Menu screen 4/5 "Setup"

Off
Image Numbering
LEICA / M240
Horizon
On
Sensor Cleaning
GPS
On
Audio
Standard / Off
Exposure Simultation
Rel. half pressed
I gave up on adding Copyright Information to my files in the camera. I set it up, but then it was reset. And if someone else uses the camera, your copyright information shouldn't be in their images anyways. So I set it to Off.
When I import images into Lightroom the program is set up so it always adds copyright information to all files being imported. That way I make sure no file is left out there with no info about who owns it. Because you do own anything you create, the instant you made it!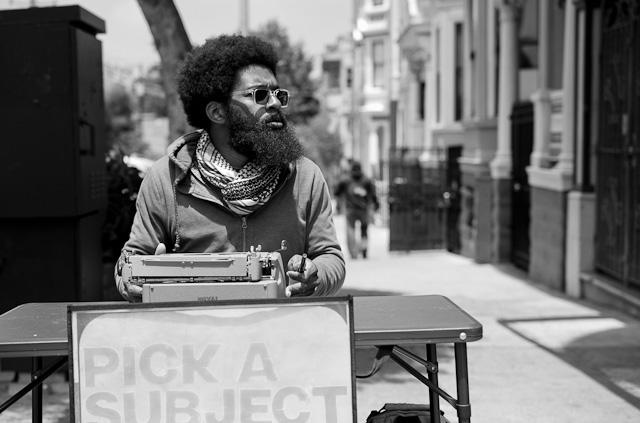 The Street Poet in San Francisco. $4 for a poem. He wrote me one about vikings. Leica M 240 with Leica 50mm APO-Summicron-M ASPH f/2.0
File number M240
Image Numbering goes rather automatically, but in the Leica M 240 you can actually change not only the sequence (numbering it starts from), but also the letter it begins with!
I started to get problems with images having the same file numbers which would result that I would overwrite older images with new ones when I uploaded images to my website.
So to make sure all images (possibly) have a unique number, I changed one camera to M240 and another camera to J240 instead of the default L100 that the camera comes with. When I use more than one camera this also allows me to see which camera was used. It's pretty damn smart!
Built-in gyroscope
Horizon can be turned to On as this gives the possibility to have a leveler - or actually a gyroscope - in the viewfinder.
This is helpful when using wide angle lenses where you want to make sure the camera is balanced in level, as well as in a complete upright position (to ensure straight vertical lines as well as horizontal lines). When set to On the actual gyroscope in the viewfinder is turned on and off by pressing the INFO by your thumb on the back of the camera.
If not for anything else, you can check if the image frames on the wall are hung straight (they rarely are which is a bit depressing to realize).

My daughter Robin Isabella enjoying the perks of home schooling ... here in San Francisco. Leica M 240 with Leica 50mm APO-Summicron-M ASPH f/2.0
Sensor Cleaning is a function that will actually not clean your sensor. You hoped so, but instead it gives you a possibility for:
1) To have the camera scan they sensor for dust and show you a preview. But more importantly:
2) To open the shutter so that you can clean the sensor without the shutter closing while you have tools on the sensor. The reason this function may be seen as important is that if you opened the shutter curtain by using the B mode for endless exposure, you might risk that your finger slips adn the shutter closes while you are cleaning the sensor. Which might ruin the shutter curtain. But even more surprising you would discover that there is a maximum "endless" exposure, so the shutter curtain would close after some seconds. So if you want to clean the sensor yourself, use the Sensor Cleaning mode!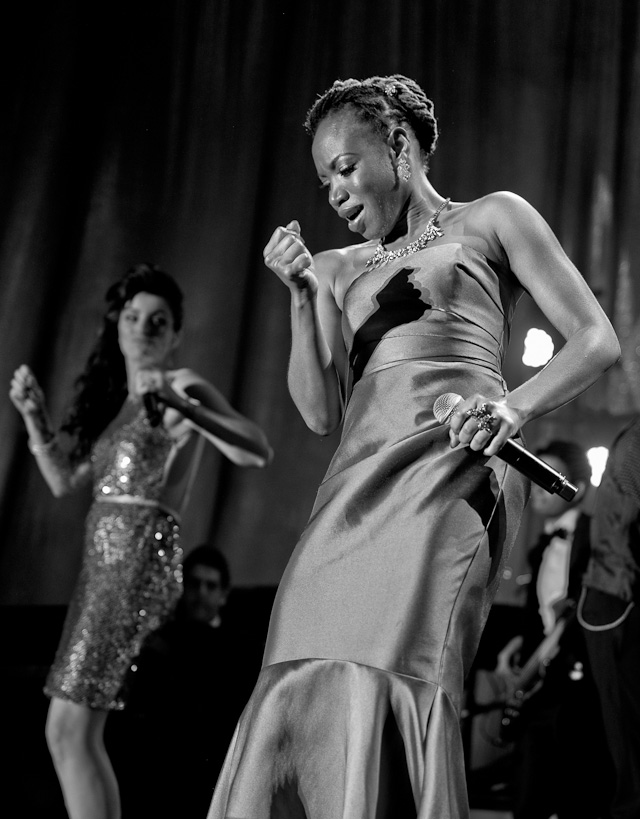 Michele Henderson singing at the 45th Anniversary Gala at Celebrity Centre August 9th 2014.
Leica M 240 with Leica 50mm Noctilux-M ASPH f/0.95
Sensor dust is seldom visible when you shoot with the lenses wide open at f/2.0 or wider. When you go f/5.6 and f/8 and so on, sensor dust begisn to be very apparant in the images. This will explain why I seldom have problems with sensor dust - I almost always shoot my lenses wide open. I leave the cleaning of sensors to the folks in Wetzlar whenever they get the camera in for something. Thought I do carry a $30 Visble Dust cleaning kit from BH Photo just in case there is a big dustball that show itself (which is a problem especially for using the Leica M 240 for video).
Sensor dust and video
Sensor dust can be a pain when you use the Leica M 240 for video. Unlike stills where you can remove a spot in Lightroom rather easily, there is no way to remove that dust spot that remains in the exact same position throughout a video.
It is also often the case for video that you use the aperture for exposure adjustment (because the shutter time for video is always 1/50 sec). The smaller aperture, the more visitble dust.
GPS can be set to On as it will then be active if you attach the Leica Multidysfunctional handgrip that contains a possibility to get your GPS position and store it in the DNG file. I have written about the handgrip on Page 34. The great improvement in this firmware is that the information will now also be stored in the JPG file.
Audio should be set for Standard/Off. It is a video feature only, see more about video sound at Page 37.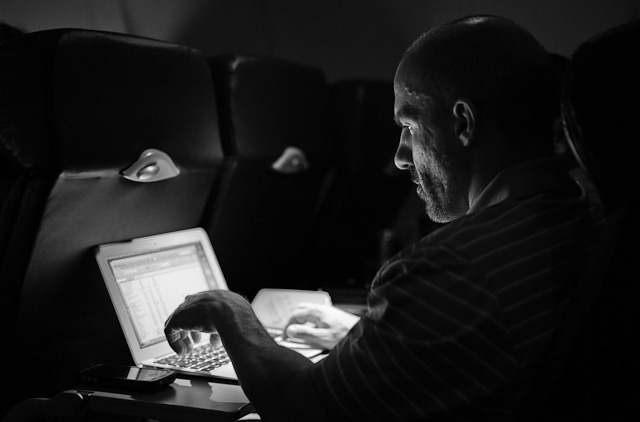 Working on the airplane from Denver to Tampa. Cozy and effective. Leica M 240 with Leica 50mm APO-Summicron-M ASPH f/2.0
Exposure Simulation can be set to (Shutter-) Release half pressed which is what I do. This means that when you focus and preview the image, it is bright and clear. And when you press the shutter release half down, you preview the actual exposure. I remember it confused me a little why the look of the image would change when I pressed the shutter release half down. But then I figured it out and got so used to it that I don't want to implement the change that came with the July 2014 firmware release version 2.0.1.5.
The new alternative is to set it to Permanent which will make you see the actual preview of the actual exposure all the time. If I had just gotten the camera, that would be my choice as it is the most logical way to look. But I have become old school now, so I stayed with Release half pressed.
Menu screen 5 of 5
Menu screen 5/5 "Setup"

2 minutes
Date / Time
Acoustic Signal
Off
Language
English
USB Mode
PTP
Reset
Format SD Card
Firmware
2.0.1.5
Auto Power Off shoud be set to 2 minutes. This will make the camera turn off by itself 2 minutes after you last used it or touched the shutter release. I have had the Leica M9 and the Leica MM and the Leica M 240 on 2 minutes power off always. It has turned out to be a good way to have a battery last for almost a day using the EVF-2, and several days without the EVF-2.
Date/Time you usually only set once. I never change for time zone and generally don't worry much about it. Though, if you use two or more cameras for the same event or on the same trip, make sure their time is exactly the same: When importing images from two or more cameras you want them to be in the correct sequence.
If one camera is two minutes off, images of the same moment will be scattered all over the timeline. Usually when you edit, you try to find the best from a moment or event. So when you have decided and think that's it, 30 images later you see another series of that event or moment. That's why you want the time to be rather exact on both cameras: so it makes sense when you scroll through them in Lightroom.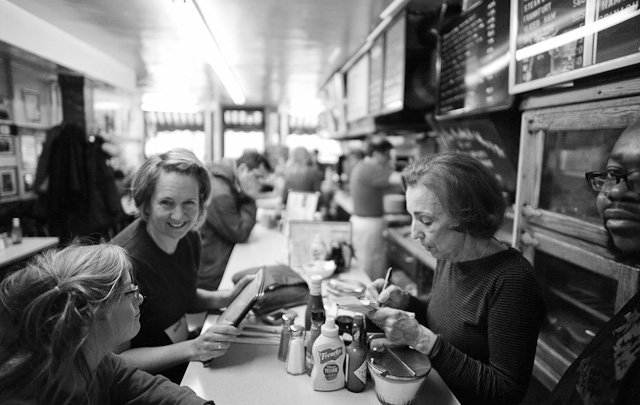 Saturday morning inside Charlie's Sandwich Shoppe in Boston: This place was just around the corner of where I stayed in Boston and had become part of my morning ritual. The chef there has three old Leica M3, M2, IIIf cameras and 15 old school lenses that he said he would send me more info on. I think I can get him upgraded to Leica M9, at least. The place features great food, resulting in a waiting line outside on Saturdays. Obama was here, and so was Al Gore and Sammy Davis Jr. (not at the same time, though). Charlie's is also known for serving Afro-American musicians when nobody else would, back when. Leica M 240 with Leica 21mm Summilux-M ASPH f/1.4. Thorsten Overgaard © 2014
Date/Time correction in GPS mode
If you set the GPS to On and mount the Leica Multidysfunctional Handgrip, the handgrip will "correct" your Date/Time automatically according to your time zone location.
But only when it has a valid GPS signal, which in reality it only has less than half the time (probably less than 10% truth be told). This is how your images will be scattered over several hours of time difference even from the same event or moment. It's very inconvenient and the only remedy is to set the time to the actual time zone you are in.
For more on how the Multidysfunctional Handgrip works, and why that doesn't work for me, see Page 34.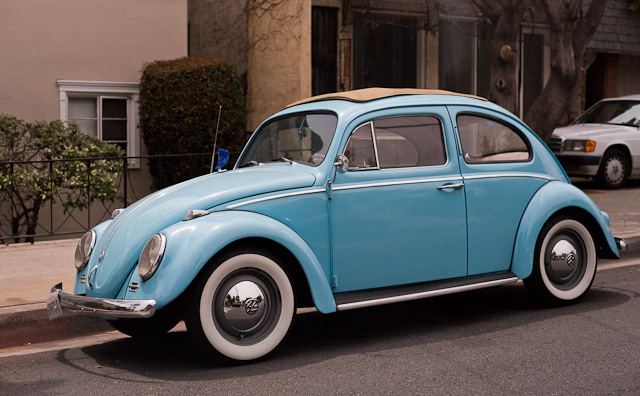 Los Angeles, April 2014.Leica M 240 with Leica 50mm Noctilux-M ASPH f/0.95
Acoustic Signal (sound alerts and sound effects) should be set to Off so the camera is quiet at all times.
You should think some sort of acoustic signal or blinking light would be necessary to help you, but it isn't. It is surprising how sensitive you get when handling a camera and can feel the slightest vibrations from a shutter curtain with complete certainty, in a large noisy stadium in heavy rain. It's a sensitivity you develop in a matter of days, just like you get used to focusing a lens or knowing where the shutter release button sits.

Maximum long exposure times on the Leica M 240
The Leica M 240 has an (somewhat odd) limit on shutter times when one uses the B(ulb) mode for night photography and similar long exposure photography.
The longest exposure time is depending ont he ISO, like this:
ISO 100-200 the maximum exposure time is 60 seconds.
ISO 250-400 the maximum exposure time is 32 seconds.
ISO 500-800 the maximum exposure time is 16 seconds.
ISO 1000-6400 the maximum exposure time is 8 seconds.
Bulb Exposure Time Setting
You can set the Bulb Exposure Time Preset in the Leica M 240 and Leica M-P 240 on this screen.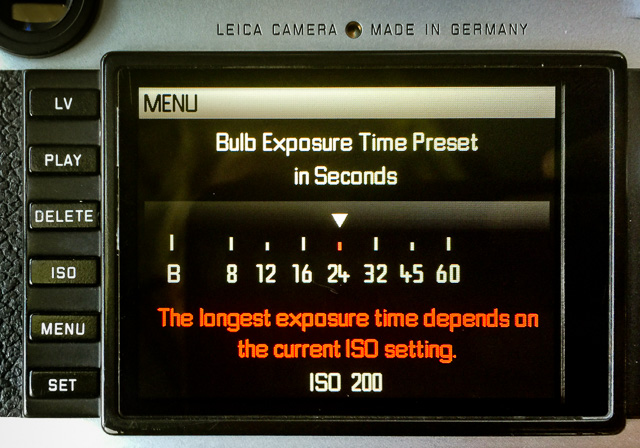 Bulb Exposure Time Setting on the Leica M 240 and Leica M-P 240. If you set it to self timer, you can choose an exposure time and release the camera so the exposure starts 2 or 12 seconds after you press the shutter release. © 2015-2016 Thorsten Overgard.
How to get into thie Bulb Exposure Time Preset mode:
1) Make sure the Shutter Release is set to Self Timer or S (not Continuous or OFF).
2) Set the shutter speed dial on top to B (Bulb).
3) Press the front button on the camera.
4) You can now turn the Thumb Dial to set the time.
4b) Note that if you have set the camera to Direct Exposure Adjustment, you don't need to press the front button but just turn the dial.
The reason for maximum exposure times
According to Leica Camera AG, these limits have been set to prevent uncorrectable imaging errors caused by longer exposure times.
So what does that mean?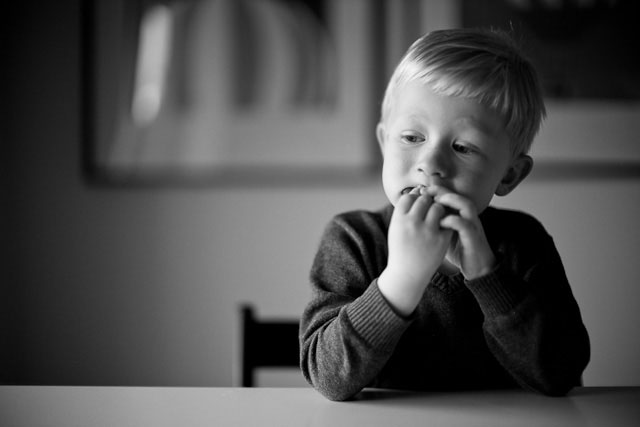 Denmark, September 2014.Leica M 240 with Leica 50mm Noctilux-M ASPH f/0.95
The ISO sensitivity values in digital cameras are increased by applying signal gain. An algorithm (a set of rules followed by a computer; it comes from Arabic decimal systems and the Greek word for numbers. Baically, how to change numbers) amplifies the signal, and the better the algorithm is, the more accurate a tone and color is even when a 200 ISO sensor sees it in dark.
The software algorithm makes it pretend the sensor sees better in dark than it actually does. When it doesn't work it is called noise.
The Leica SL will allow up to 382 second long exposures at 50 ISO (and 191 seconds at 100 ISO).
Digital image noise in the Leica M 240
Unfortunately this process of either higher ISO and/or longer exposure time amplifies not only the signal, but also the noise of every image. For me the maximum ISO of the Leica M 240 is 3200 ISO. That is as high as I can go if I want to make sure I can use the color photos.
At ISO settings higher than 3200, it is not necessarily certain that the images captured will be free of interference like extreme noise, banding, or individual pixel errors. That's why Leica Camera AG calls it PUSH 6400 ISO where "push" refers to the similar technique of "pushing" the exposure of film by simply developing the film longer or shorter to adjust for exposure. It would always result in less accurate colors and tones, as well as bigger grains. It is the same in the digital age.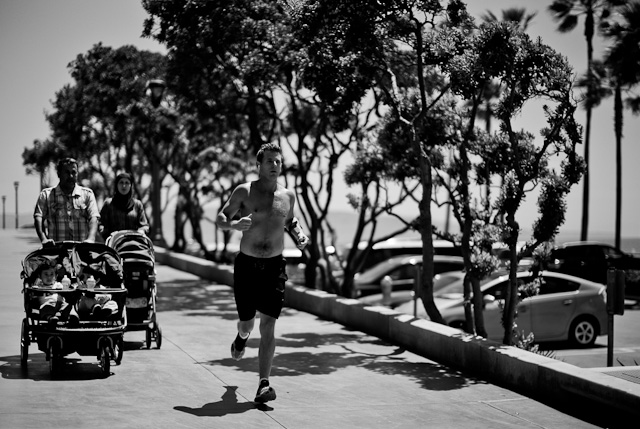 Manhattan Beach, Los Angeles, April 2014.Leica M 240 with Leica 50mm Noctilux-M ASPH f/0.95
It's like an elevator for maximum 6 people: If you are 8 people it might work, or it might not.
It should be noted that the 100 ISO is also a PUSH ISO on the Leica M 240. The sensor has a base of 200 ISO, meaning that this is what it actually is capable of seeing. When you go to PUSH 100 ISO you ask the sensor to pretend there is only half the light, and that stretches the algorithms.

It would probably result in better image quality to shoot at 3200 ISO and then adjust for extremely low light in Lightroom. The original file from the camera will be rather ok, and it will be up to the Lightroom algorithms to adjust the image.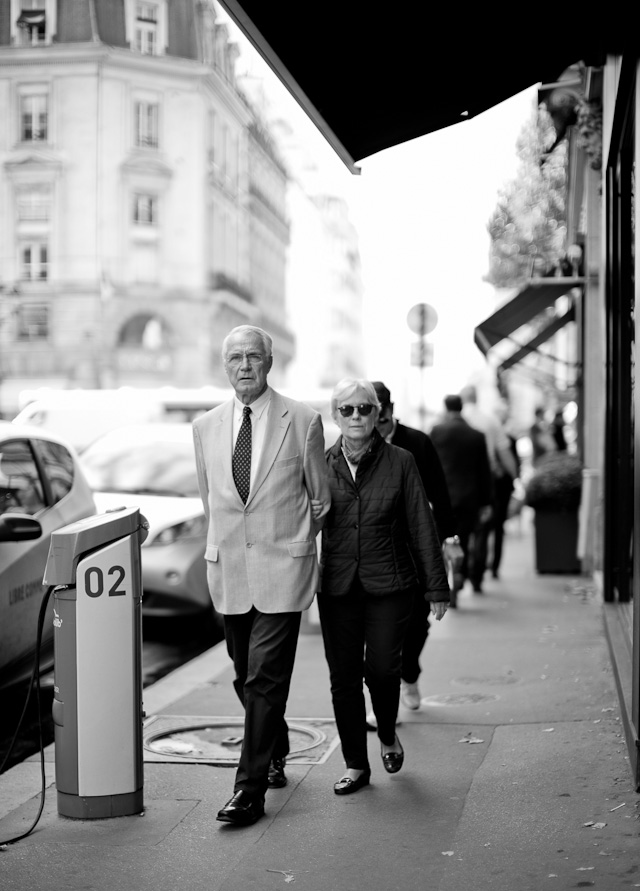 Rue Saint Honoré, Paris, September 2014.Leica M 240 with Leica 50mm Noctilux-M ASPH f/0.95
Horizontal noise, vertical remapping
Horizontal lines are a sign of noise (banding; visible stripes of contrasting color). Vertical lines are a sign that the sensor needs remapping. This is something Leica Camera AG does. It is basically a resetting of the sensor.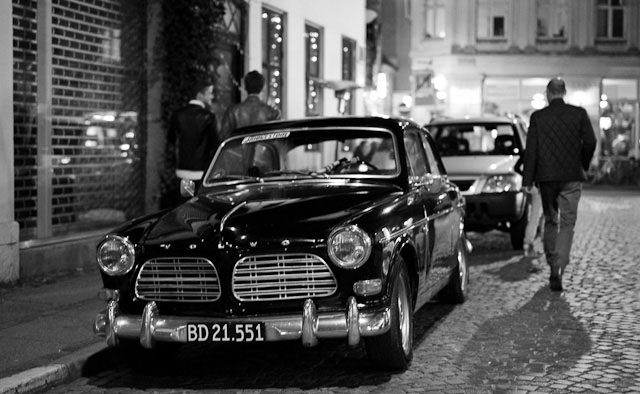 Denmark. Leica M 240 with Leica 50mm APO-Summicron-M ASPH f/2.0
Leica M Type 240 and Leica M-P Type 240
Firmware update 2.0.2.5 (click to download)
The firmware update 2.0.1.5 was released July 1, 2014.
The firmware update 2.0.1.7 was released October 10, 2014 to include lens profiles for the four new Summarit lenses introduced. No other changes were made.
The firmware update 2.0.2.5 was released July 8, 2015 to fix a number of firmware bugs that caused the camera to lock up/freeze with Live View/EVF. The firmware update also introduces a new Menu item when the Leica SF 26 flash is attached; "Flash exposure compensation" (requires the SF 26 flash to be updated to Firmware 1.1).
Here are the changes in the Leica M 240 firmware since the first firmware:
Improved description of the lens type in Exif-Data

Live view is now possible with every lens (including older screw lenses via an adapter) using "manual lens detection"

A "Video off" option is now available in the Set menu (see submenu item "Video recording"). The M-Button on the Top-cover is deactivated when this option is chosen.

The Horizon (level) is now visible in Live View, overlaying the live image. This additional info-screen is enabled using the menu item "Horizon"

New menu item "Exposure Simulation"

Exposure simulation -> Permanent: Live View accurately shows image brightness according to the shutter speed and aperture set in manual exposure (as long as the chosen exposure time is shorter than 1/30s)

Exposure simulation -> Release button half-pressed: Image brightness in live view is adjusted for best visibility, regardless of the actual exposure.
Half pressing the shutter button shows the actual exposure.

Extended Auto ISO options
- All Auto ISO options are now visible using the ISO button
- Extra options for "Maximum Exposure Time" - 1x, 2 x, or 4x focal length - can be selected to help avoid camera shake when using auto ISO and long lenses.
- "Auto ISO in M mode" is now offered as an option. This varies ISO sensitivity for correct exposure when shutter speed and aperture are set manually.
- AlternativelythecamerachoosesthepreviousmanuallychosenISOspeed

Crop marks
In Live View, new crop marks for 3:4 / 6:7 / 1:1 / and 16:9 aspect ratios can be displayed. By pressing the up/down keys, the crop marks are superimposed on the live view screen (without additional information)

Korean is now available as a menu language

During video recording, 1/25s is now used instead of 1/24s. This reduces flicker effects with 50Hz mains voltage

Exposure bracketing settings are now saved when the camera is switched off

Direct exposure correction

An "EV correction" option in the menu enables direct adjustment. So EV compensation can be altered by turning the thumb wheel, without having to press additional buttons.

New Light Metering Mode "Classic / LV disabled"
In this mode, only Classic light-metering is possible; the LV button is disabled to avoid the activation of live view by accident.

New menu item "Focus Peaking"
For improved visibility, the color of focus peaking can now be set to red, green or blue.

Better display of GPS location data
Position is now shown for JPG files in Adobe Lightroom®
Where the GPS signal is weak, the last position is now deleted after 5min instead of 24h as in previous firmware versions.

Bugfix in Live View at high temperatures
"Occasional" malfunction of Live View at high temperatures has been fixed

Bugfix in light metering (Live view)

Bugfix regarding sensor cleaning function

The firmware update 2.0.1.7 was released October 10, 2014 to include lens profiles for the four new Summarit lenses introduced. No other changes were made.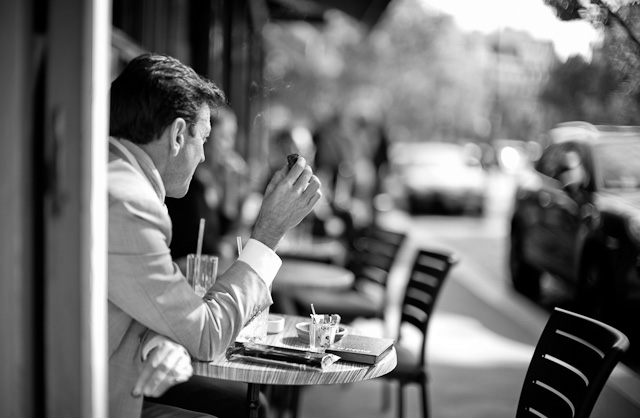 Paris, September 2014. Leica M 240 with Leica 50mm Noctilux-M ASPH f/0.95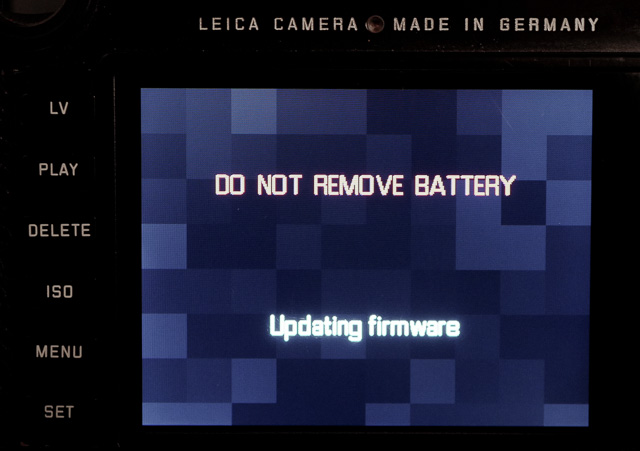 The screen on the camera during updating
Installing the Firmware

Download the latest software from Leica Camera AG Support Pages.


Format an SD memory card in your Leica M.


Turn off the camera and insert the card into an SD card reader – either integrated or connected to your computer. (A reader is required for Firmware updates).

Download the Firmware file from the Leica M site using the "DOWNLOAD" link.

Save the file M_240-2.0.2.5.FW at the top level of the card's folder structure.

Remove the card properly from your card reader, insert the card into the camera and close the bottom cover.

Press the "INFO" button and hold it, simultaneously turn on the camera using the main switch.

The update process takes 2 - 4 minutes.

When the update is done, a corresponding message appears on the screen. The Message disappears after some seconds.

When the update is complete, your settings are all reset to factory settings so go through them and set them again. You can also store your settings to your SD-card before you start the update and load them back onto the camera after.
NEW VERSION 11.3

Buy Now. Instant delivery.

New Version 11.3

ONLY $698.00


Now includes
4+ hours of
video tutorials.

100% satisfaction
or 100% refund.
More info.



#2130-1121-3


Update to Version 11.3

Apply code "UPDATE113" on checkout to get this complete version 11.3 update.

$298.00

Updates all previous Surival Kit versions since 2009.

Buy the complete new
Lightroom Survival Kit 11.3
The Legendary Tutorial for Photographers

Brand-new JUNE 2022-version.
Now with brand-new 4+ hours of video tutorials.
New sections on compostition and storytelling.
How to edit color photos.
How to edit black & white photos.
How to do keywords logical and easy.

The most successful photo editing kit ever

Photographer Thorsten Overgaard first released the Lightroom Survival Kit in 2009 and have honed it with new and fresh updates. This Version 11 is the most radical updated and renewed version ever, four years in the making.


Professional workflow experience made simple, logical and easy to use.

Master editor makes it simple to understand

The Survival Kit is unique and one-of-a-kind being made for photographers for photographers. When someone understands their subject, they can explain it so it is easy to understand. The hallmark of Thorsten Overgaard is to make expert knowledge shown and told in a way so anyone can apply it.

Hands-on advice that works

With a 450 pages workbook and 4+ hours of video, every element of digital photography is touched on, in handy chapters and pre-flight checklists. Editing of color vs black and white photos, keywording, cropping of images, fine-tuning of tones, color balance and color control, export of originals, printing, archiving and backup, and much more.

Comes with the Overgaard Leica Presets (Value $48)

The Lightroom Survival Kit comes with Thorsten Overgaard's special-made Lightroom Presets for all digital cameras and for Leica digital cameras.

Understand all from camera to the final print

Chapters in this version goes over the background for High Dynamic Range (HDR), digital raw files and how to set up a professional photography workflow, from calibrating the screen to editing in Lightroom, and to making a final print. And more ...

10+ years experience in one package

No need to spend years figuring out the smartest way to do things when you can tap into the best way of doing things right here. The workflow of Thorsten Overgaard as been refined through years of field work with more than a thousand workshop attendees.

This method of workflow now used by thousands

The Survival Kit has been taught to thousands in workshops and in this Survival Kit. What does it do? It make you enjoy taking and making photos, and it increases your production considerabely. Most important of all, it'll give you back ownership of your files (which you will understand why is so important, once you have bought the Survival Kit and started applying its methods).

"Thorsten's methodology is perhaps not what hardware-, software- and cloud-companies want us to do, but as a former IT engineer I can only acknowledge his views about preserving our digital heritage. This workflow explained is for me the best I have ever seen".

★★★★★

Video tutorials, image files, presets, checklists, definitions, tutorials of Lightroom, that boils down years of experience to a workflow you can implement in less than one day.
A Guided Tour of the July 1, 2014 Firmware by the Beta tester
Jono Slack has written a very helpful article about the difference between the original 2013-firmware and the updated 2014-firmware, "Leica M Firmware Update v. 2.0.1.5".
He was working with Leica Camera AG on the beta-testing of the new firmware for months.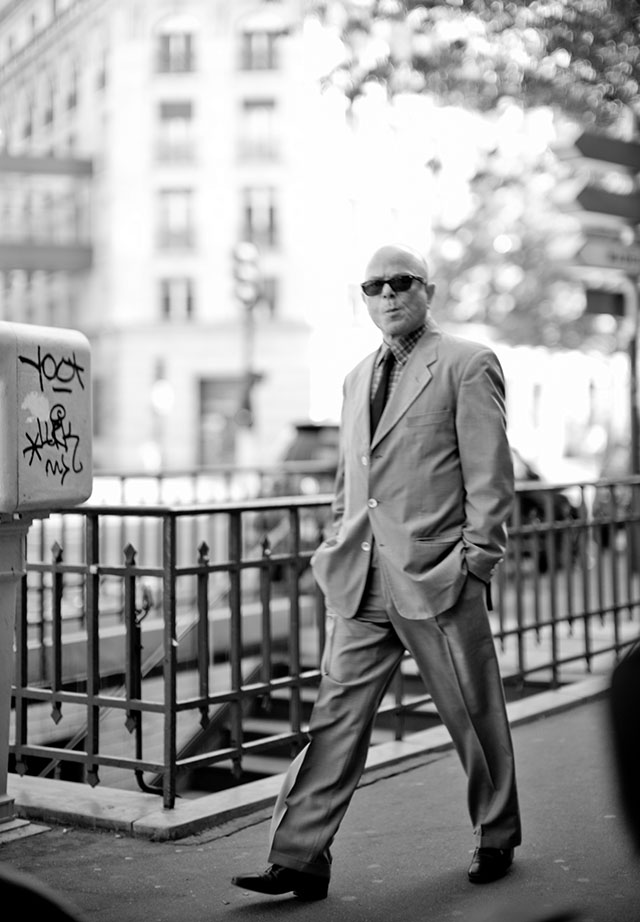 Paris, May, 2014.Leica M 240 with Leica 50mm Noctilux-M ASPH f/0.95
Tired of camera menus?
Try this then. So far only made as a limited camera in 600 numbered pieces for a premium price of $18,000 (including lens though). A Leica M 240 without screen, hence without the menu. The viewfinder offers a few options of menu settings, but else it is all managed on the outside controls, just like back in the old days. Design is assisted by Audi, by original idea by Jan Grarup and others.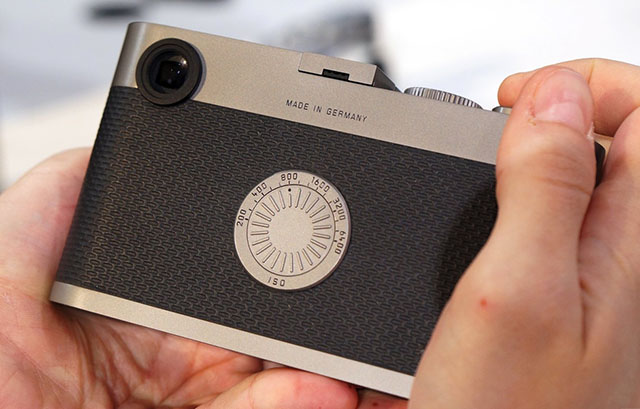 WTF? No display? The Leica M60 digitl rangefinder made in 600 pieces for Photokina 2014 has one unique feature: No display! Dial in the ISO, cross your fingers and press the shutter. Photo: Sam Byford, The Verge.
More Leica MAGIC
For many interesting articles, visit Leica MAGIC on Flipboard curated by Ole-Arild Svendsen.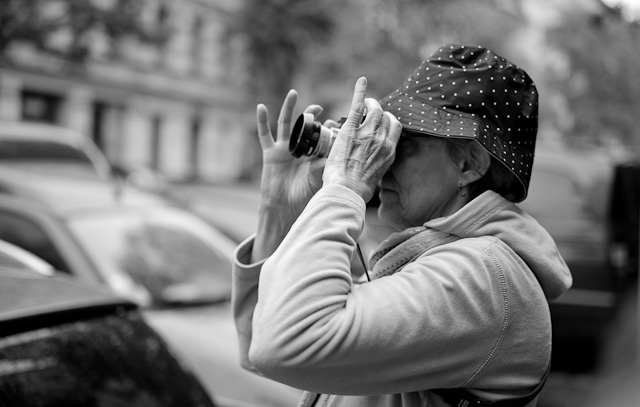 Berlin, September 2014.Leica M 240 with Leica 50mm Noctilux-M ASPH f/0.95