Leica M Type 240 Digital Rangefinder Camera - Page 38

Index of Thorsten von Overgaard's user review pages covering Leica M9, Leica M9-P, M-E, Leica M10,
Leica M 240, Leica M-D 262, Leica M Monochrom, M 246 as well as Leica Q and Leica SL:


By: Thorsten Overgaard
The way I use the Leica M240
Let's just say I used to be a photographer in a past life and I got to play with all this new and magic technology back then. The wooden boxes with bellows, silver salts, sparkling lenses that would capture life and light with the same detail as the best Johannes Vermeer paintings, balancing wooden tripods on dangerous mountain sides and view the world from under a black cloth.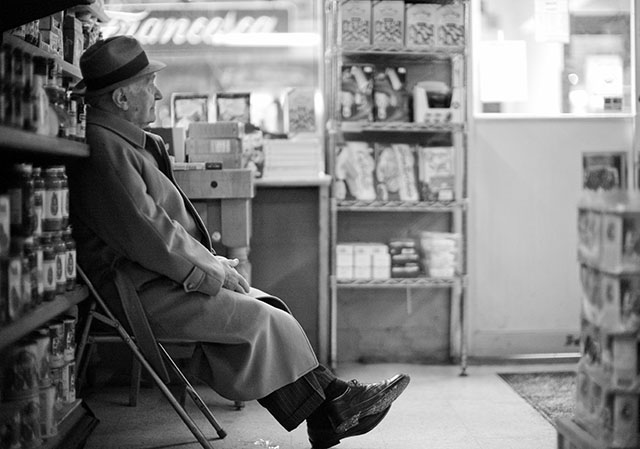 The former owner of the Italian delicatessen store Salumeria Italiana in Boston, Mr. Erminio Martignetti sits most days in the store and greets cutomers, wearing a stylish hat and suit. His son and a team of very italian staff runs the business these days. Leica M 240 with Leica 50mm Noctilux-M ASPH f/0.95.
Back when a darkroom was one of the most private places in the world and a great place to take a lady and a bottle of wine and impress with the wonders of photography while the gramophone player filled the air with waltz music.
The technical side of photography was so much more exotic back when photography was young than today where more than every second photography page on the internet is discussing pixels rather than the actual image.
New from Thorsten Overgaard:
Leica M Video Masterclasses

Enjoy this easy to use video class with
Thorsten Overgaard going over the Leica M10. More than one hour one-on-one with Thorsten on the camera, the menu, shooting outside, focusing and more.

For computer, iPad, smartphone and Kindle.

Thorsten Overgaard
Leica M10 Masterclass Video Course

Only $398.00

100% satisfaction or 100% return.

Order now. Instant delivery.
#1801-0917


Enjoy this easy to use video class with
Thorsten Overgaard going over the Leica M 240. Almost two hours one-on-one with Thorsten on the camera, the menu, shooting outside, focusing and more.

For computer, iPad, smartphone and Kindle.

Thorsten Overgaard
Leica M 240 Masterclass Video Course

Only $398.00

100% satisfaction or 100% return.

Order now. Instant delivery.
#1844-1017




Buy both and save $300.00

Leica M10 Video Masterclass and Leica M240 Video Masterclass
ONLY $498.00
The Emotional Impact of Photography
It is often forgotten that what hits you first when you see an image, is the emotional impact. It always was, and that is why some of the greatest photographs throughout time are also not a great display of technical superiority. Nobody ever discussed how Henri Cartier-Bresson achieved such sharpness and amazing shadow details; simply because he never did achieve any of that.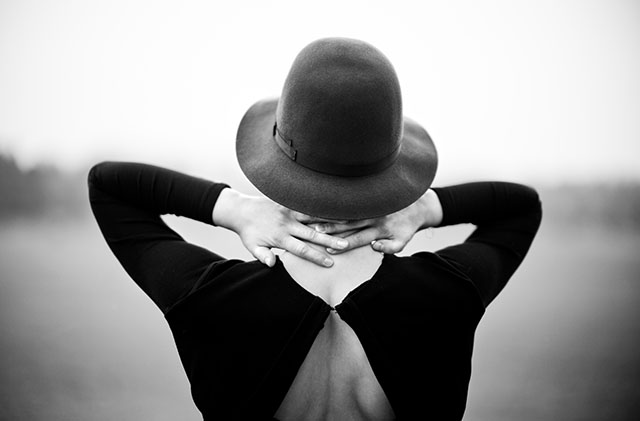 Leica M 240 with Leica 50mm Noctilux-M ASPH f/0.95. © 2014 Thorsten Overgaard.


Technical skill alone can reach so high a level that that alone is enough to impress. But when it does, it usually boils down to the photographers skill rather than which firmware version the camera used.
There was a what the heck moment to photography back when it was pure magic that a camera could display the world upside-down on a matte screen, not to speak of the what the heck! moment many have experienced (and a few still do) when the image appear on the paper in the darkroom wet baths.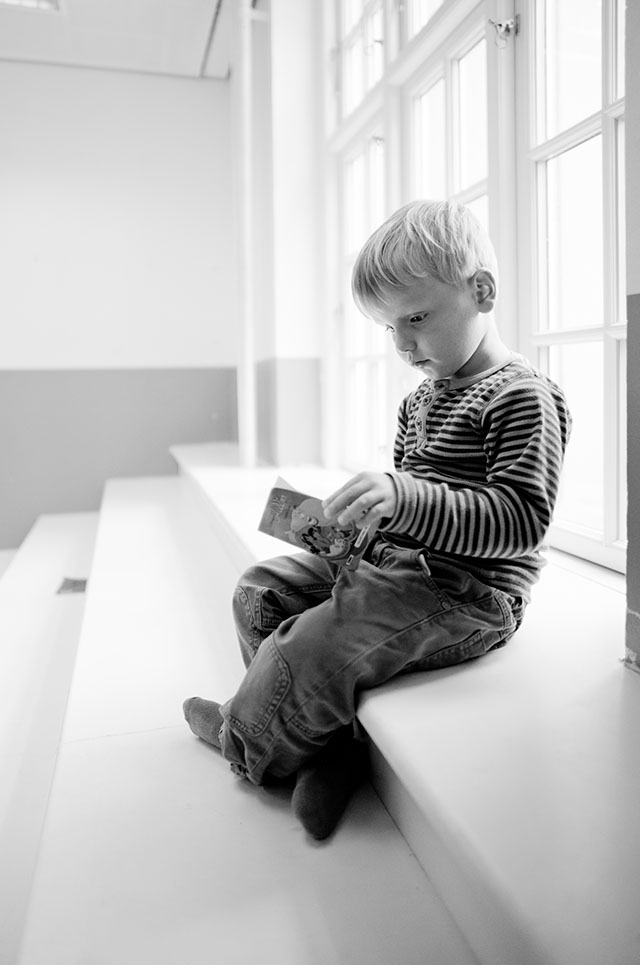 Leica M 240 with Leica 21mm Summilux-M ASPH f/1.4.
Today the technology of photography is no big wonder. There is not many such moments today with the few exceptions of getting the first Leica camera, seeing the first print come out of an Epson printer or viewing the first images from a brand new camera.
Mainly, what photography is about today, is making photographs. As simple as that. One should know the basics of photography and ones tools so perfectly that one can produce photographs, but the main attention should be on seeing, preserving and sharing emotions.
Emotions.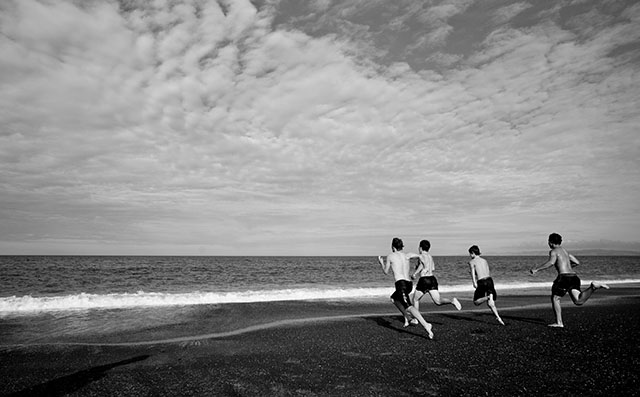 Napier, New Zealand, April 2013, Leica M 240 with Leica 21mm Summilux-M ASPH f/1.4
The Reason to Photograph
So many of my workshop students have as a fundamental reason to photograph, to preserve beauty. The number of busy people I know who take the time to buy a camera and learn how to use it, so that they may capture moments of beauty, surprises me. They are busy, and yet they take on the task of showing others beauty in the daily life that to most people is a repetition of the previous 365 days.
Why would anyone spend money and time doing that? Shouldn't it be people's own damn problem to see beauty?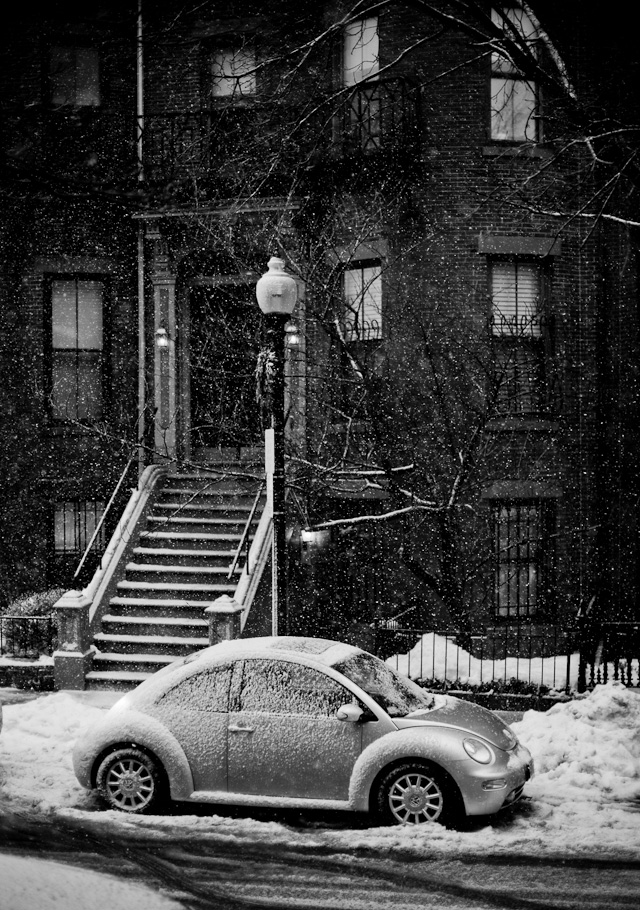 "Home, Sweet Home" - I was waiting for someone to walk into my composition on a street picture in Boston when I turned left and saw this photo behind me. I had been walking for two hours in wet snow and my face, hair, glasses, camera and viewfinder were so wet I could hardly focus. Leica M 240 with Leica 50mm Noctilux-M ASPH f/0.95. © 2014 Thorsten Overgaard.
Buy the new eBook
"The Freedom of Photographic Expression"
by Thorsten Overgaard

"The Freedom of
Photographic Expression"
eBook for computer, Kindle and iPad
October 2016 (268 pages)

In this easy to read and apply eBook,
Thorsten Overgaard takes beginners and experienced photographers through the basics of controlling the light and the camera.
This book covers the technical side of photography from beginners level to semi-pro, features a number of photographs by Thorsten Overgaard and chapters on his philosophy on photography.

Only $148

Buy Now

Instant Delivery

"I've bought the new book - made a start reading it - it is really interesting.
I know it's basic at the beginning but it isn't written in a patronizing way. I have been taking photographs for many years and have been lucky enough to be paid to take them for the last seven years; but it's always good to be taken back to the start"
P. S. (UK)

""Really enjoy your writing and teaching"
D. K. (USA)

"I love your insights on photography."
D.B. (USA)

★ ★ ★ ★ ★ ★
It is in photography as in most areas of life you deal with, that you are trying to help others. The fundamental reason someone would spend their whole life running a shoe store is that they fundamentally want to help others get great shoes. If you are aware that this is what you do, and you are good at it, that's happiness. If you get sidetracked and think you are selling people shoes to make money so you can buy a car, you are not really helping anyone, and that's unhappiness.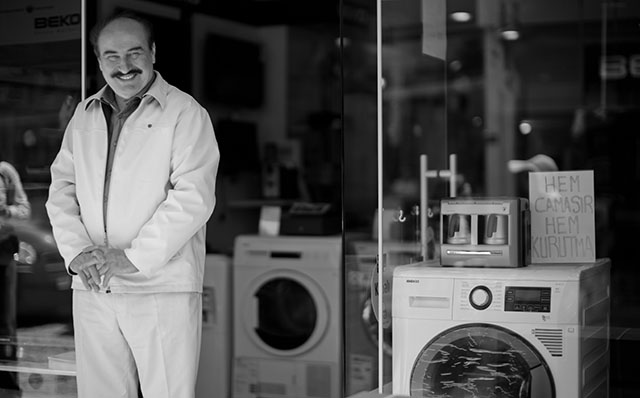 Istanbul 2014. Leica M 240 with Leica 50mm Noctilux-M ASPH f/0.95
I think I never met a single person who had as a goal to utilize all 24,000,000 pixels on their sensor with the best dynamic range possible.
One of the things that make me happy about photography is that I can actually capture moments of hope and beauty and that I have an audience to show them to. I can share what I see and how I see it.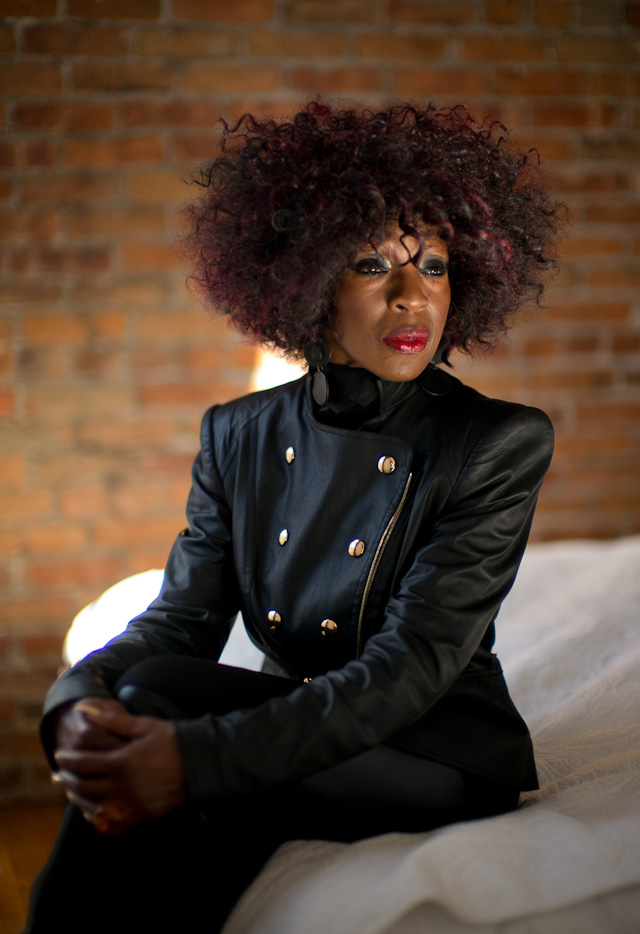 Boston portrait session, February 2014: When I was in Boston, I saw the back of a woman in a fashion store, working her big afro in a mirror. I went in and asked if I could photograph her. She wouldn't, but we talked and exchanged information. Two days later I came to get a shirt for Princess Joy and she said she knew I would come back. Her sister was there, and she said she should let me photograph her. So we agreed to meet and do it.
But then something came in the way, maybe shyness again, and it didn't happen. So I talked to her, and she agreed to come the following day before I had to leave Boston. And finally I got to shoot this shy woman who everybody turns their heads to look at on the street and quite a few has tried to capture but never succeeded. This beautiful women is 64 years old.
Leica M 240 with Leica 50mm Noctilux-M ASPH f/0.95
Over the years I have seen that it doesn't really matter if the moments are in black & white or color, if they are made with 3 megapixels or 37.5 megapixels. I think it is safe to say the happiness is not in the magapixels or the firmware version.
What matters is the emotional impact of the image. That is what hits me by images I stop to look at, and it is the images I sell the most of. Emotional impact.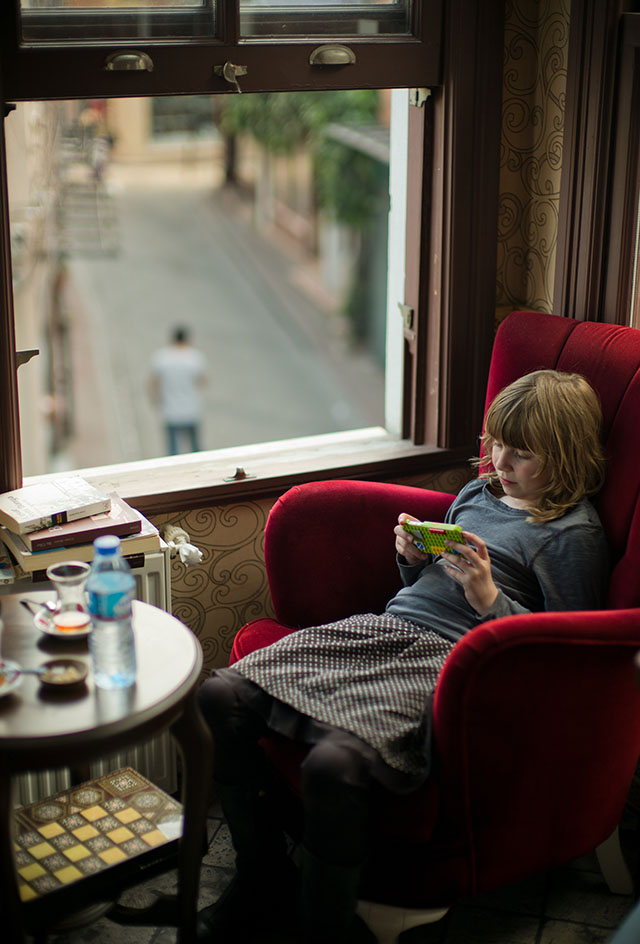 Sometimes people's comments surprise me. After a long day of walking in Istanbul we stopped to zone out in a cafe. My daughter Robin Isabella stole my iPhone and sat upstairs, and I did this photo in a haze of tiredness and in an attempt to capture the light and the streetlife outside. When two people referred to "the amazing photo of Robin on her phone" as the Holy Grail and that if they could do something like that, they would be happy, I had to go back to find out which photo they talked about. It was just a snap and having been there, I would have thought of better ways of doing it. But I can also take the viewpoint of others and see what they like about it. They don't know the circumstances or what it could have been - or what I might have tried to do but didn't succeed in. They just see the photo that is, and they like it. That's all you need to know. Take a note.
Leica M 240 with Leica 50mm Noctilux-M ASPH f/0.95
It is also the reason I stop on the street and take a picture. Because, deep behind all the human mechanics of it, I recognized a possible moment now or in the imminent future I could preserve as a moment of hope and beauty.
Maybe the most advanced I have gotten in photography is that I have stopped wondering about what I see and stopped doubting that I saw something: I simply trust that when I have an instinct to photograph something, it may very well be exactly that. One of those moments that either will go by unnoticed and unpreserved, or one of those moments I capture that make you wonder, "How the hell did he do that?"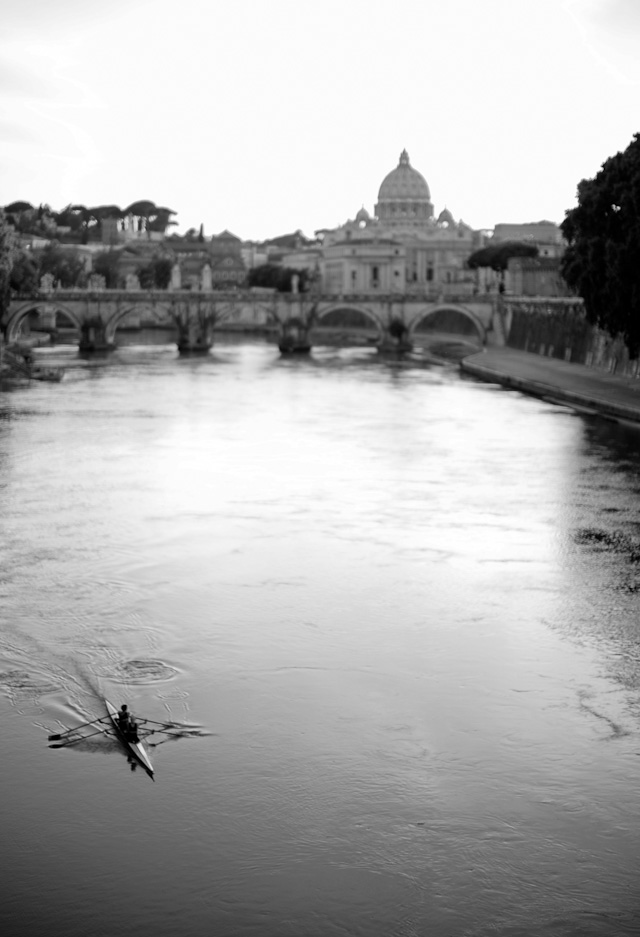 Sunset over the Da Vinci Bridge in Rome, Ponte Vittorio Emanuele II. Leica M 240 with Leica 50mm Noctilux-M ASPH f/0.95
The long answer to a short question
The short answer is that I took the picture.
The longer answer is that I was ready, and that I took the picture. And this is how:
First of all, many photographers have a thing with hit rate and being good enough. You think some day you will be able to take 40 photos in a day that are all master shots, because that is kind of the idea you get when you look at an exhibition or a photo book and see the master shots. You somehow think they did them all on the same roll of film.
Reality is that every photographer who ever did any master shots only did a relatively few good photos and even fewer great photographs in a lifetime.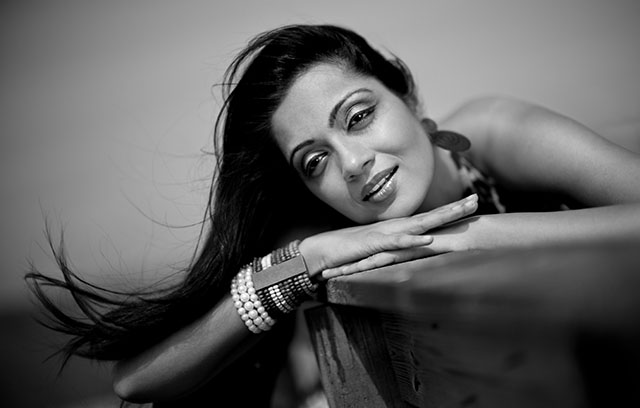 Leica M 240 with Leica 50mm Noctilux-M ASPH f/0.95
The famous photo of the "Napalm girl" by Huynh Cong 'Nick' Ut of Associated Press was taken on June 8, 1972 with his Leica M2 and Leica Summicron 35/2 on a Kodak 400 ISO B&W film.

The photo very much changed the view on the Vietnam war, though President Nixon doubted its authencity - he thought it might have been 'fixed'.

The 9-year old girl in the photo, Phan Thi Kim Phúc, survived her burnings from the napalm bombing after 14 months in the hospital. The photographer took her to the hospital before he delivered the film to AP. She later founded an organization to help children of war.

The image won the Pulitzer Price.
If you look through the negatives, slides or digital files you will see plenty of photos out of focus, too over-or underexposed, empty streets (because the subject hasn't entered the frame yet or has left before the photographer pressed the shutter release button). And mainly, when you study the really great photos that define history, you will see that the photographer actually fired quite a lot pf photos of the same scene.
The napalm girl, the dying soldier, the kiss and more are all one great iconic image from a series of images.
The famous ones that aren't made from a series of images most likely was because there was no time or possibility to get more than one try.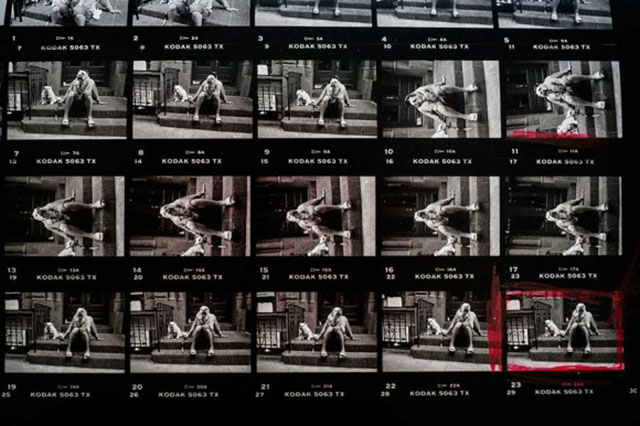 Frame no 23 of 24 on a roll of film that is all about the same image. The contact print of Elliott Erwitt in the book Magnum Contact Sheets
.
"It takes a lot of photographs to make one good one," as Elliot Erwitt says in the book Magnum Contact Sheets where one can see the 24 pictures of the same subject he took to make one good one. And he wasn't referring to only the 23 other similar pictures on the film. He was talking about all the work he did the days and years before.
I am in a period where I study photographers lives, career and business model. I notice that Henri Cartier-Bresson had a period from 1931-1934 where his images was clearly inspired by cubism and he did some really inspiring and impressive work. He seemed very enthusiastic.
Then he had a period with quite a lot of Mexican women that were mostly nude (which I guess was also an enthusiastic period. They are not generally known), then a serious political period. And then he had a period of commercial success doing portraits and reportages, but seemed less enthusiastic about it himself. And eventually he went back to painting.
| | | |
| --- | --- | --- |
| | | |
| 1932 - Cubism | | 1933 - Cubism |
| | | |
| 1934 - Spanish and Mexican women | | 1946 - Reportage |
| | | |
| 1961 - Portraits | | 1996 - Painting |
Understanding Henri Cartier-Bresson in six seconds:
From enthusiastic and able to implement advanced cubism into wordless images, then a few years with Mexican women, to the established years as a gifted portrait photographer, and finally back to his original purpose as a painter.
The irony being that when he finally could spit out Henri Cartier-Bresson photographs and got well paid for them, the enthusiasm was gone.
The book Henri Cartier-Bresson: "Here and Now"
that went along with the 2014-exhibition in Paris of Henri Cartier-Bressons paintings, drawings, movies, poetry and photographs gives a good idea of what went on behind the scene in his life.
As an overall observation, many photographers have done some excellent work in the beginning when their eyes were fresh and mainly their enthusiasm to the medium was superior to their technical skills. And when they finally knew exactly what to do and how, they had kind of lost the enthusiasm or had forgotten what it was they originally wanted to tell.
Often great photographs happen when you are just having fun or experience happiness in life. Think of Elliot Erwitts Califiornia Kiss and how that happened?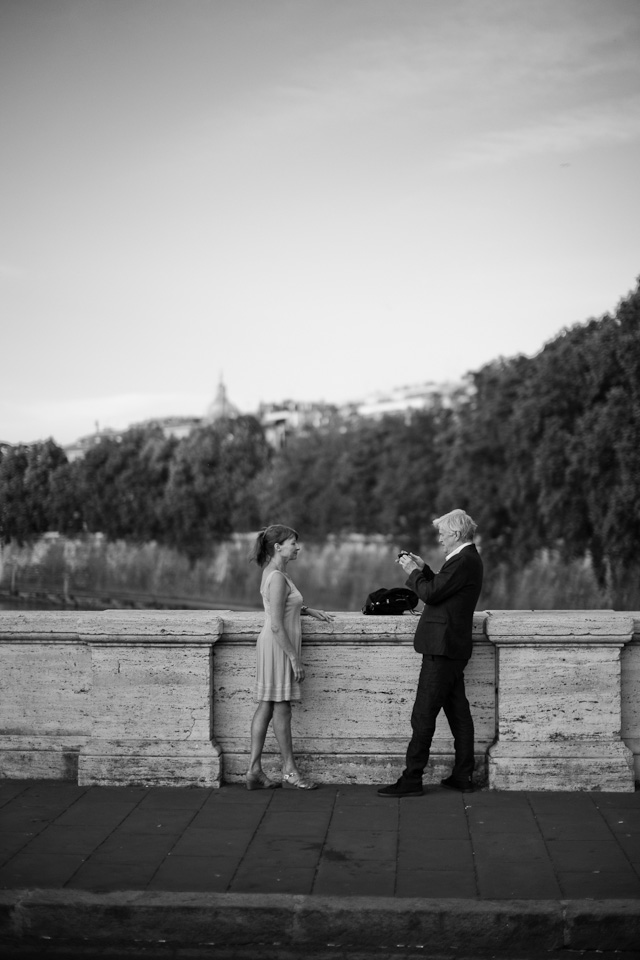 Romance on Ponte Vittorio Emanuele II bridge in Rome, June 2014. Leica M 240 with Leica 50mm Noctilux-M ASPH f/0.95
Maybe what you have to work on is your enthusiasm rather than technical skills. Except of course, that understanding the medium better and gaining control of a new technical skill, say getting the light right each time, is also a source for enthusiasm.
"I am a professional photographer by trade
and an amateur photographer by vocation."

– Elliot Erwitt
Not much different than a 16 year old who is too young to conquer the world but wants nothing else than exactly that. And the same guy when he is 40 and realizes he has achieved all materialistic and monetary goals, or at least somewhat can predict how well off he will be the next forty years. Nothing more to fight for, just a lot more of the same.
Pablo Picasso could be said to be an ideal. When he was in his 80's he lived and produced as if he was an enthusiastic teenager. With the experience of a lifetime.
How do you stay enthusiastic and keep creating that life spark? Wouldn't it be helpful to have a 16 year old enthusiasm, and at the same time all the experience to make it go right?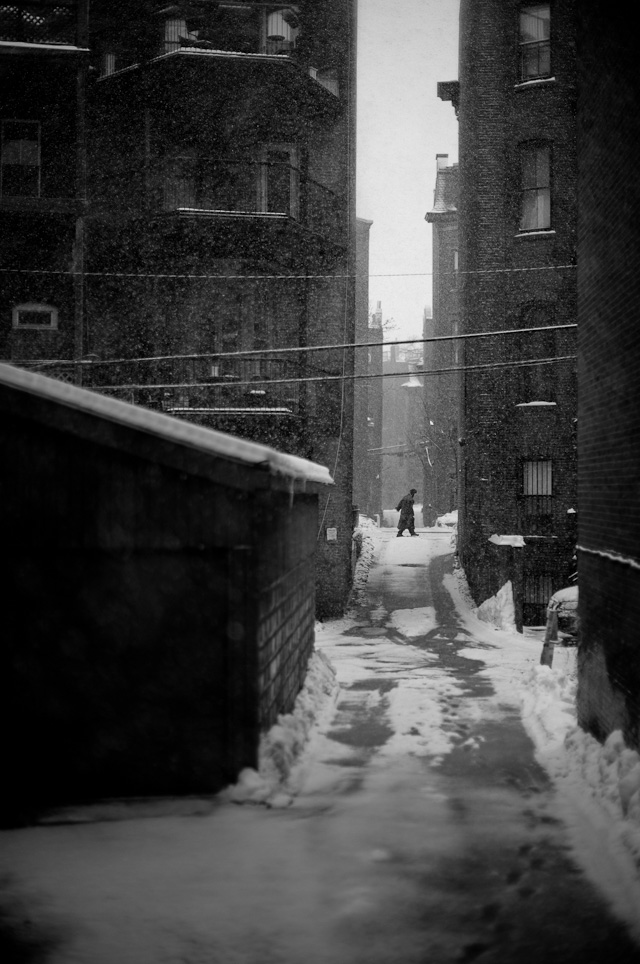 Wet snow and another one of those where you see the picture and just have to wait for someone to step into their place to make Charles Dickens alive. Boston, February 2014. Leica M 240 with Leica 50mm Noctilux-M ASPH f/0.95. See the Story Behind That Picture: "The Boston Dazzle" for more.
Reboot and be what you originally were meant to be
The interesting thing in the subjet of photography is that it doesn't follow the normal rules. You can be unexperienced and functionally illiterate when it comes to what a megapixel exactly is, how it looks and where it sits in the camera.
If you can stop worrying about all the stuff you think you need to know before you will be able to take great photographs, and just take some, it will be much easier and less frustrating.
I have yet to learn a lot more to understand what it is that makes a "good Thorsten von Overgaard photo". I will have a photo that many people like and some buy, and I have only clues as to what it is that makes it work.
In the beginning you would think sharpness, proper control of tones, the right lens and a decent camera would count. Maybe a five year cycle of introduction in some German photography school, plus a couple of years of art history in some French school would make you able to take good photos? All these things you think you need, before you can start.
But the fact of the matter is that most photographers are clueless to what worked, when they made a great photograph.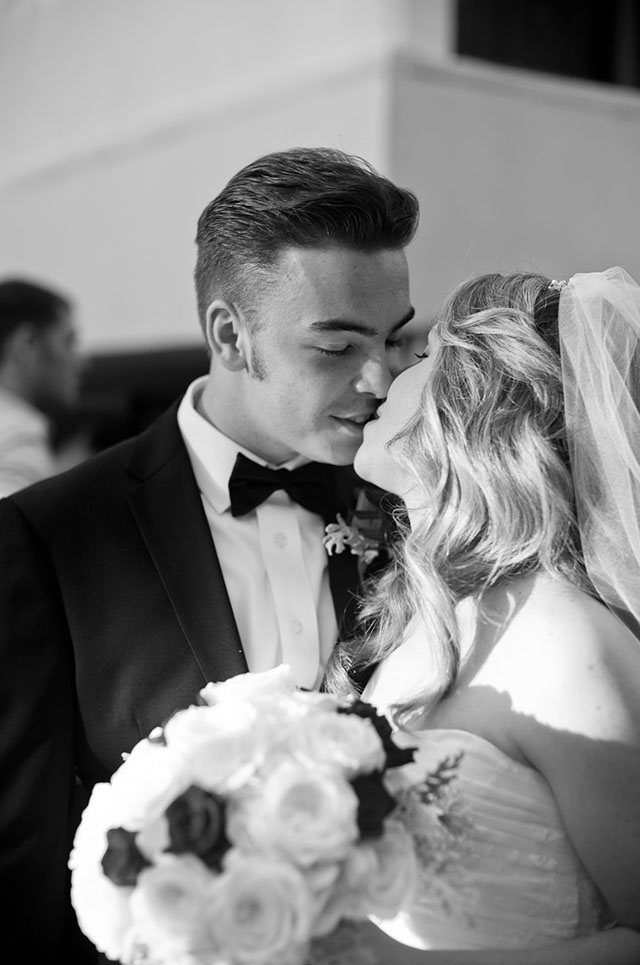 My son Oliver with his wife, Brittany, July 2014. Leica M 240 with Leica 50mm APO-Summicron-M ASPH f/2.0.
So you listen to what people say. To me, some will say, "Your pictures make me happy" and I look at my pictures and try to understand what on earth is it they see?
Others will say to me, "It's so elegant" and I look at my pictures and try to guess which ones they were referring to and what they meant by it.
After years of this, you start being able to recognize a good photo. And the awful truth is that you can't learn it in a school or by reading a book. You learn it by taking pictures.
What you realize is that the photos people like the best are usually the ones that just happened, and the ones that were the fun ones to do. The uncomplicated ones.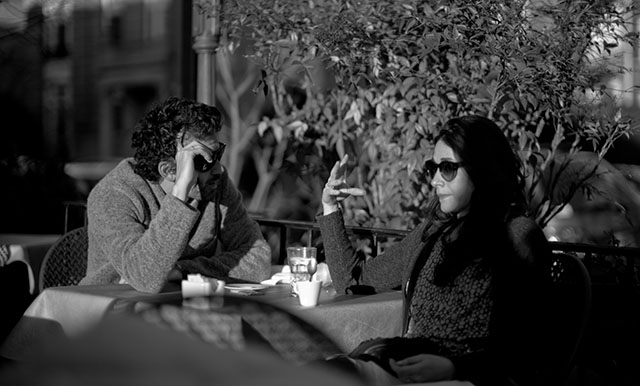 Istanbul, May 2014. Leica M 240 with Leica 50mm Noctilux-M ASPH f/0.95
Staying true to your own goals
Having goals, knowing to some degree what they are, and following them honestly is the source of enthusiasm. When I try to accomplish what someone else than I think is important, my enthusiasm is less.
I am very fortunate to be able to live as an artist and do (only) what I think should be done, the way I would like to do it. The mass media is a dying race, they don't commission photographers as they did back when, and their rates reflect it. You get $8 for an image in a magazine, and the picture distribution agency takes the 70%. Which is why I stopped working with Getty Images in 2012 and pulled my archive of photos from there. They are now my own to be determined later what to use them for, and all they got is the ones they commissioned me to do.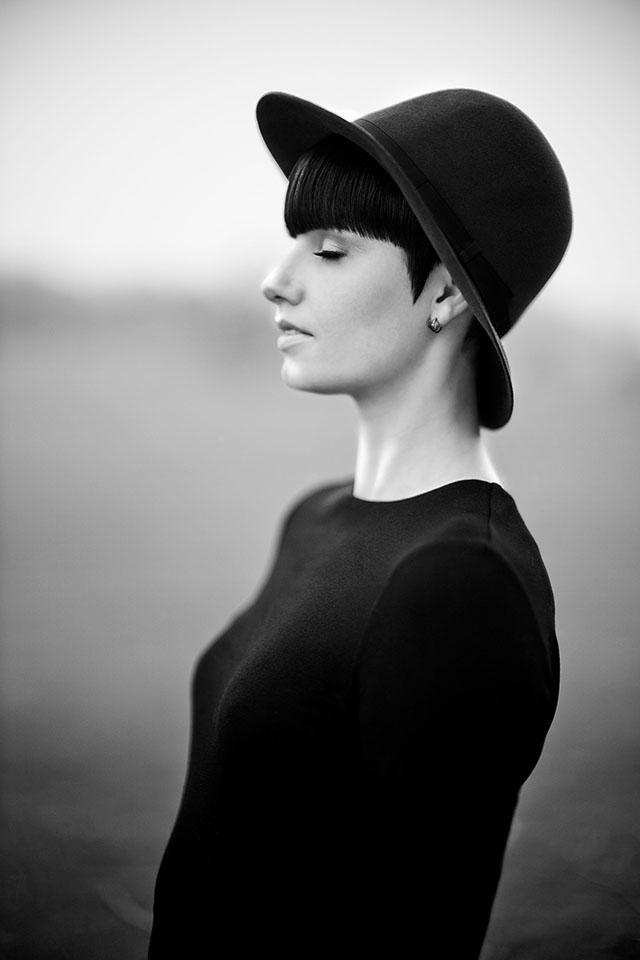 Leica M 240 with Leica 50mm Noctilux-M ASPH f/0.95. See the Story Behind That Picture: "The Best Hair" for more.
Buy the new eBook
"A Little Book on Photography"
by Thorsten von Overgaard

Order now - Instant delivery.

★ ★ ★ ★ ★ ★

It's a humorous understatement to call this
new eBook by Thorsten Overgaard for
"A Little Book on Photography".
It's a grand book, a history lesson, life experience, a biography and poetry book and brilliant photo book!
All in one beautiful package of 180 pages
to fire you up and get you to love
photography ... unconditionally!

"A Little Book on Photography"
eBook for computer, Kindle and iPad.
New release March 2017.
Intro price only $47 - 180 pages.

Buy Now

Instant Delivery
Traveling with my Leica
But mainly I look ahead. I take more than 40,000 photographs a year and edit them down to somewhat 4,000 final images that I send to clients/magazines or store them in my archive. The majority of what I do is taking pictures and storing them in my archive for later use in books, articles, archive sale, exhibitions and prints.
Content is the king. You got content, you will find ways to use it. If you want to make an interesting media, website or book, you have to have content. That's why the mass media is dying; they don't create original content anymore.
So many things will happen in the future. Look where New York Times was 20 years ago, and look where they are today. In the meantime, a single photographer with a Canon has built his Humans of New York with 9 million followers on Facebook (it was 1 million 18 months ago when I stumbled into him on the streets of New York and was photographed by him) and 50,000 - 250,000 likes on each of his human stories, documenting the human condition. Curiously enought, the UN sent him out to document the everyday life of people on a 50 day portrait/reportage trip now.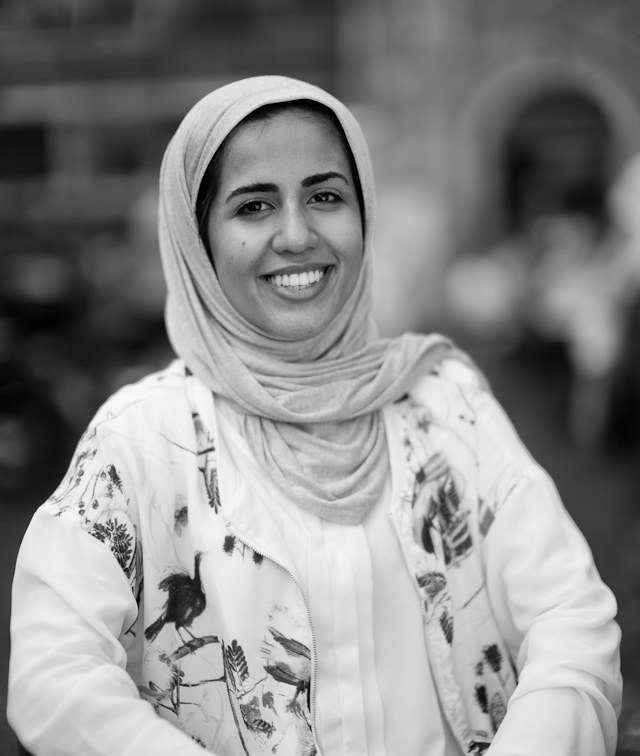 I met Noor Mufeez from Kingdom of Bahrain in Rome when having lunch in Rome. I asked if she would let me do a photo, so we sat her on a chair in the middle of the street and did a few photos. Leica M 240 with Leica 50mm Noctilux-M ASPH f/0.95
Note that it was him and not an experienced New York Times photogarpher that was sent out on a 50 day reportage travel to ten countries to show the world. The noteworty part of the story is that he started out without any idea why, with worried parents (as is how a great idea always starts), with just an idea he wanted to pursue.
Enthusiasm!
The Times They Are A Changin'. In my book, the only fair goal to follow is your own. That's the key to enthusiasm, to doing it right and making something that might make sense to someone else now and tomorrow.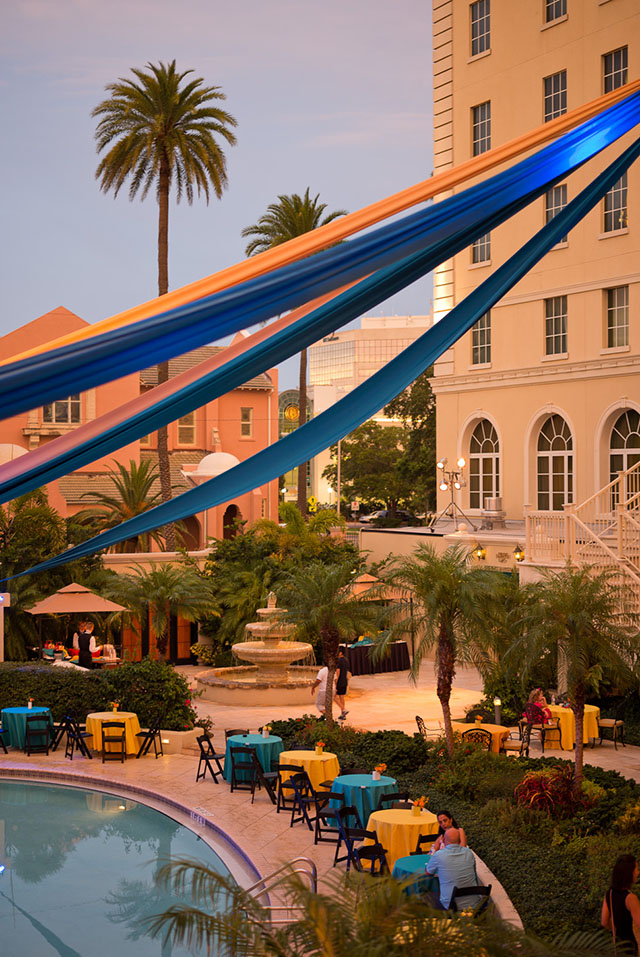 The Fort Harrison Hotel in Clearwater, Florida where The Rolling Stones originally wrote "I Can't Get No Satisfaction". July 2014. Leica M 240 with Leica 50mm APO-Summicron-M ASPH f/2.0.
I wish I was like you
On dark days I can look at Elliot Erwitt photos and think, "I should have more dogs and humor!". Or I can look at Helmut Newton and think, "I should have a twist of something kinky to my photos" as he always has. Or I can look at Ralph Gibson and think "I should work with nude women, shadows and textures" as he does.
In other words, I should do nude women with kinky dogs in funny situations, with interesting textures and light!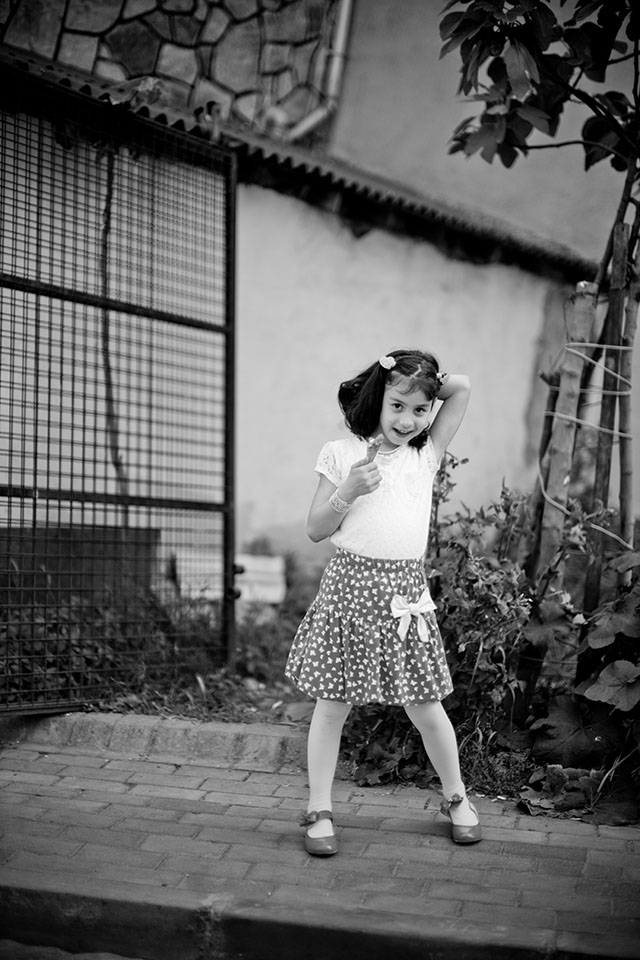 Istanbul, May 2014. Leica M 240 with Leica 50mm Noctilux-M ASPH f/0.95
The reason this wouldn't work is that it's not original. It's something made-up and trying to be.
What works is being yourself and take the photos you see. That's what is original and unique.
What does work is inspiration. To look at the world, the coffee cup, the people and dogs passing by, the images in books, magazines and newspapers.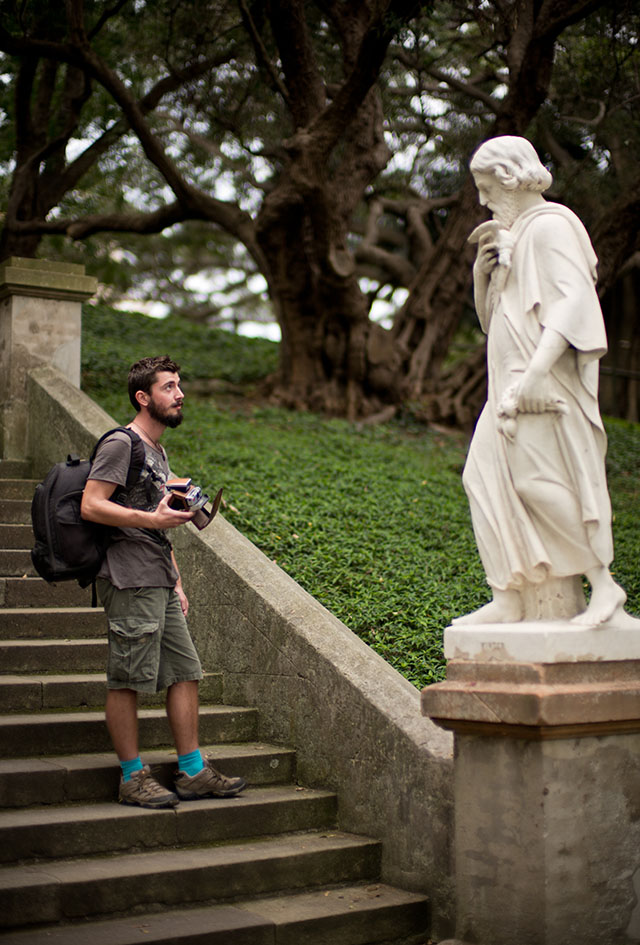 Lyle Mitchell is traveling the world with his Polaroid camera. I met him in a park in Sydney in December 2013 and took this photo of him before we got acquainted. Leica M 240 with Leica 50mm Noctilux-M ASPH f/0.95.
Talent
Which reminds me that when I used to look at a group of photographers in my workshop the first day, I thought I could predict who would do really cool photos.
Having seen hundreds of people I can tell that you can never tell from their experience, look or attitude who does really great photos.
Sometimes they are 16, sometimes they are 80, sometimes they walk too slow, fumble and talk too much to notice what's going on around them. Some have a lot of money, some don't. Some have a background in graphic design, others have been working in a ships engine room for years.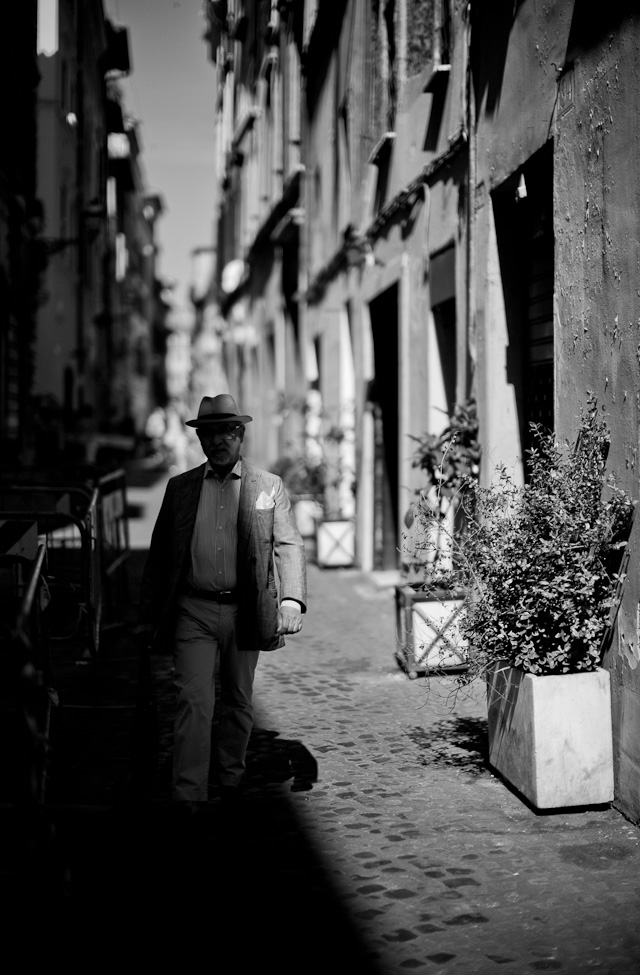 A gentleman in Rome, May 2014. Leica M 240 with Leica 50mm Noctilux-M ASPH f/0.95
You would think that the smart dressed graphic designer with the cool glasses would make those type of photos. But then when you see their photos, you realize the quiet guy in in the beatup sneakers did some really amazing photos.
The short answer is that they took the picture.
The longer one is that they did whatever they did, the way they do things, and photographed what they saw. As simple as that. That is factually what works. Photographing what you see.

"The Wind in the Willows", Italy, 2014. Leica M 240 with Leica 50mm Noctilux-M ASPH f/0.95

The reason why
I try to study artists and photographers to see what their breakthrough(s) were; what incidents in their career lead to the success we later take for granted. I look at why they began, what inspired them, how they worked. What was their masterpiece(s)?
In the case of Steve McCurry his masterpiece is the Afghan Girl from 1984. For Henri Cartier-Bresson it is the jumping man at Place de l'Europe in 1932. For Elliot Erwitt it is his California Kiss from 1955. And so on, and often there are more than one masterpiece defining a career. Leonardo da Vinci's masterpiece was Mona Lisa. For Paul Wolff one could say there is no single photo that is his masterpiece, his masterpiece was consistency in producing high quality photographs and building an archive of such photos (which unfortunately burned).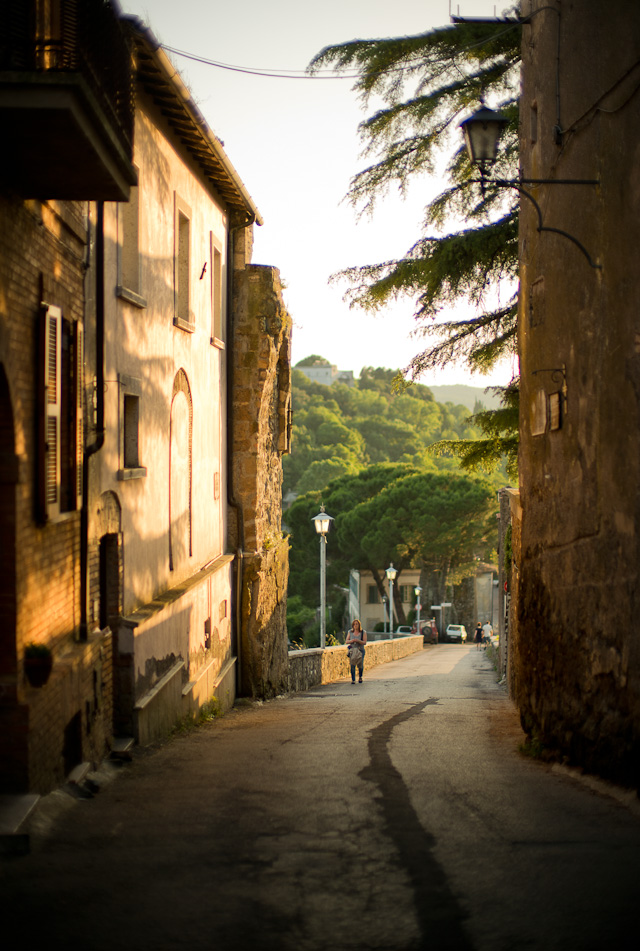 Leica M 240 with Leica 50mm Noctilux-M ASPH f/0.95
There is the beginning where they may discover a camera by accident, or meeting a mentor by accident. Then later comes the commercial success where some patron came an artists to support, a great magazine editor, a wealthy private collector, a company that commissioned them, or some incident happened in their life that made their career take off.
In all cases it is not the society as a collective that recognizes them, but one or a few persons that recognizes them and has the power to make them. In the case of Vivian Maier nothing such happened while she was alive; her breakthrough was when someone found her archive after she had passed and made her what she is. Few such things are planned or learned in a school; it's often coincidences.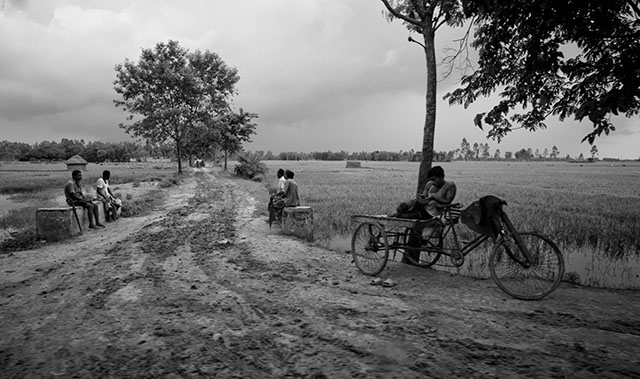 Bangladesh, June 2014. Leica M 240 with Leica 50mm Noctilux-M ASPH f/0.95 . See the Story Behind That Picture: "A Visit to Bangladesh" for more.
Wanting to look
What could be said about them all is that they wanted to look and notice things. And what more natural extension of that basic purpose than taking a camera and preserving what you see, the way you see it?
You don't have to understand what you are doing, or why. It's more important to understand and respect how unique it is and keep doing it.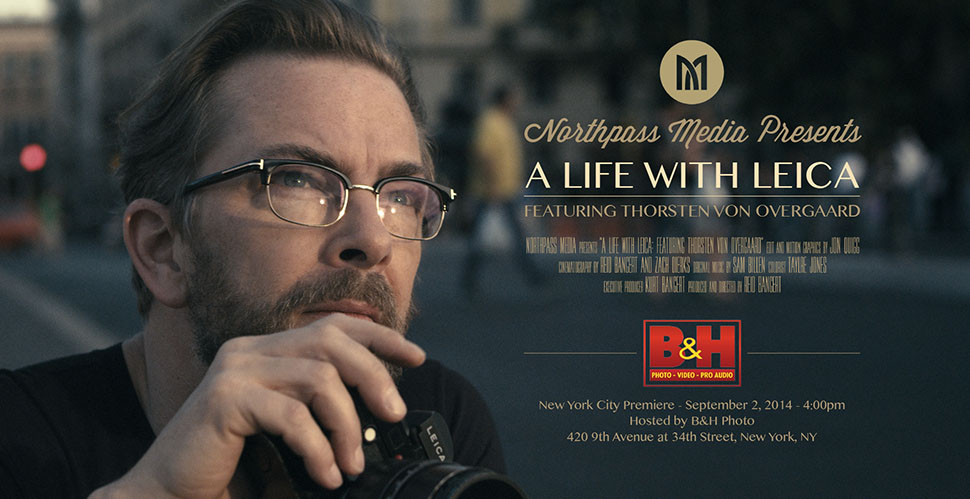 Sign up at BH Photo right here for the free event, the New York premiere of "A Life With Leica" featuring Thorsten von Overgaard.