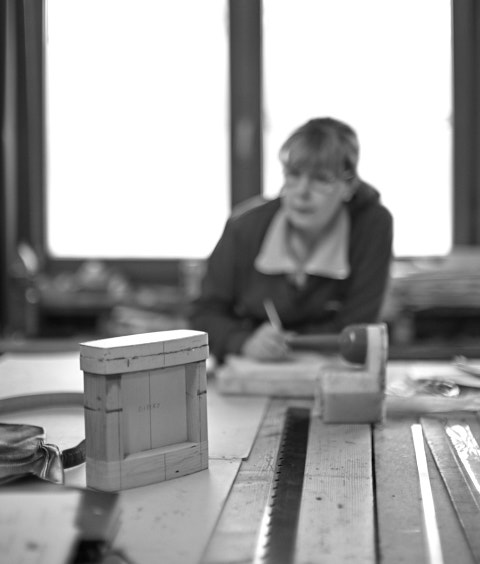 "Handmade in Italy of the finest materials, by the finest people, for the most awesome people in the world"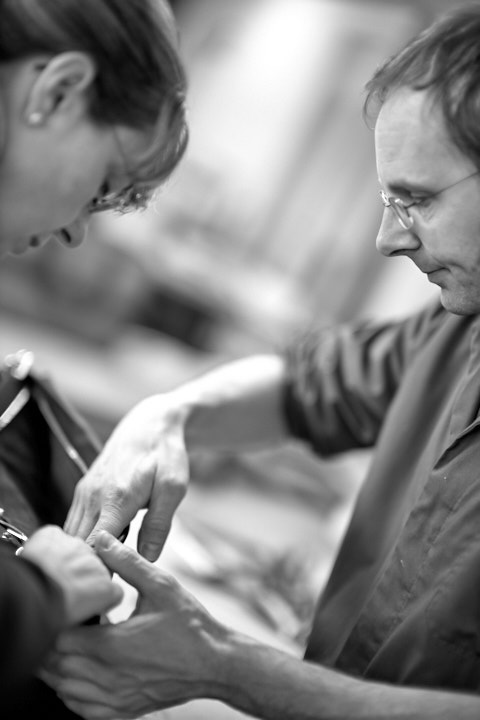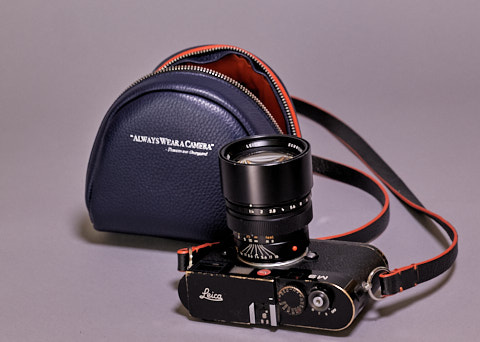 The Von Camera Pouch in Berlin Blue with a Leica M9 and 75mm Summilux. Yosemite camera strap in black calfskin.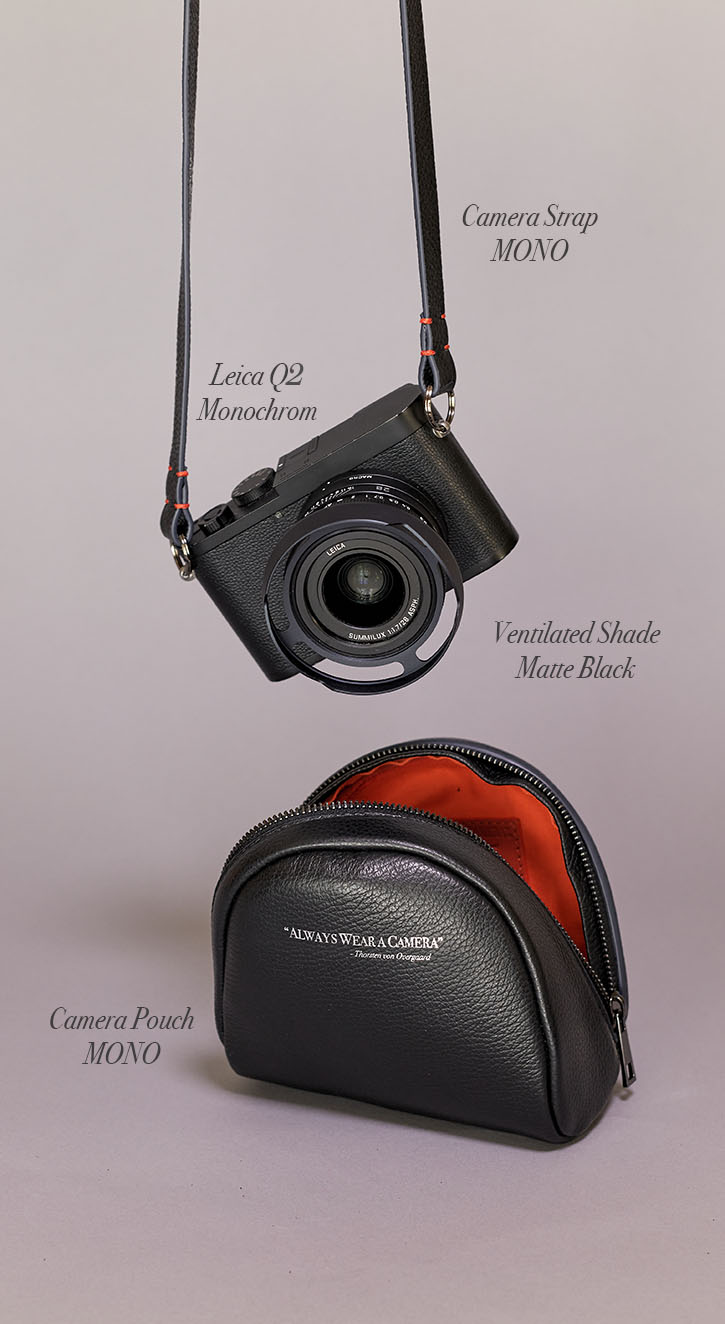 The Von Camera Pouch in MONO with gun metal zipper, and Leica Q2 Monochrom with Yosemite MONO camera strap and ventilated shade in matte black.
Let your Leica camera know how much you love it by surprising it with one of these beautiful soft calfskin leather pouches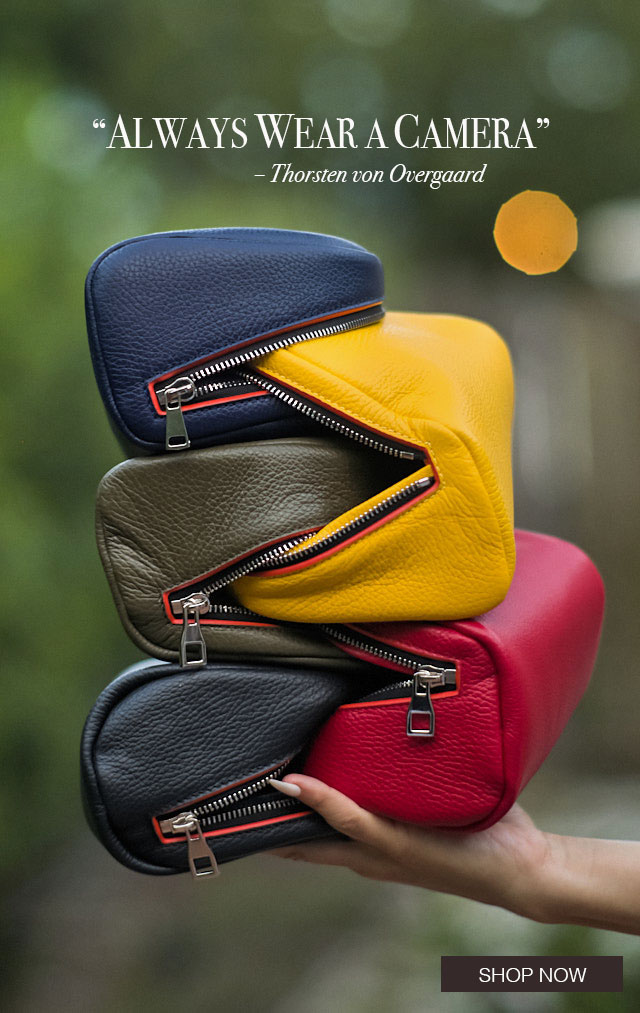 Now in many colors. Get different ones to distinguish which is what if you have several cameras and use on of the pouches for camera accessories
Genially designed zipper
The special designed zipper goes across the pouch – from corner to corner so to say – rather than straight in the middle as your normally see. This allows the pouch to be opened wide open so you can see everything inside it, and also makes it very elegant to take the camera in or out of the pouch. Moreover, this is a unique feature that makes this pouch also genius for jewelry, cables, camera accessories, makeup brushes or as a toiletries bag.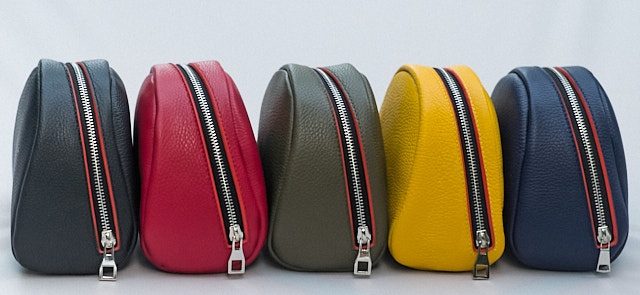 The genius designed zipper goes across, which means you can acess the pouch wide open.
Camera Pouch for makeup,
camera acessories and more
Fist class lasting quality
Simplicity is the ultimate sophistication, as Leonardo da Vinci said, and the "ALWAYS WEAR A CAMERA" pouch is as simple and sophisticated as it gets. As any successful product, the camera pouch focus on how to make the user happy, without drawing attention to itself.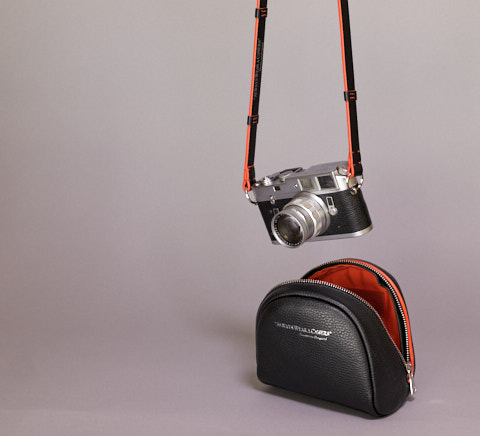 The Von Camera Pouch in Black calfskin leather with Leica M4. Concorde black strap.
The pouch you dreamed of but newer knew you wanted
All the features of special know-how involved and the materials used – from leather to metal fittings – is simply expressed in the overall feeling that it's the camera pouch you always dreamt of without even knowing you wanted one. If you don't smile as wide as the zipper, we will request that you return it so we can refund you.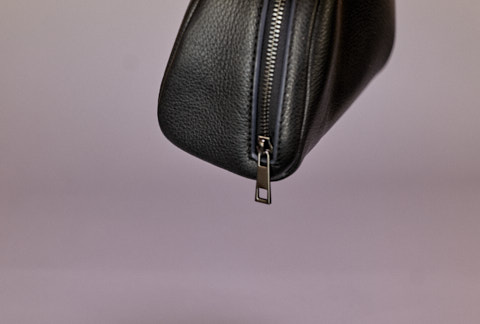 The Von Camera Pouch in MONO with gun metal zipper.
Camera First Aid Kit
Many use the pouch for all the photography accessories we tend to collect and occasionally need when out and about. It's a genius beautiful place to store all the bits and pieces such as batteries, sensor cleaning pads, SD cards, filters, etc.
The pouch is so nice you want to use it for more things than a camera - and you can. Camera First Aid Kit (SD-cards, batteries, chargers, cleaning kit and more), makeup bag, jewrelry clutch and more.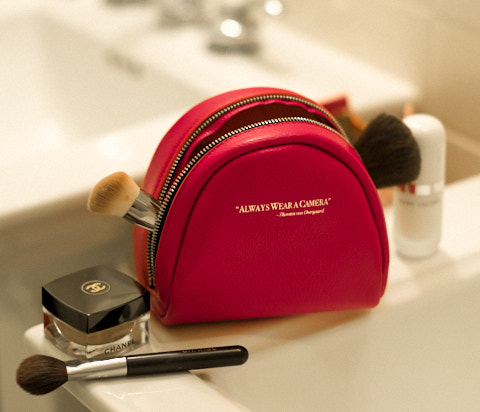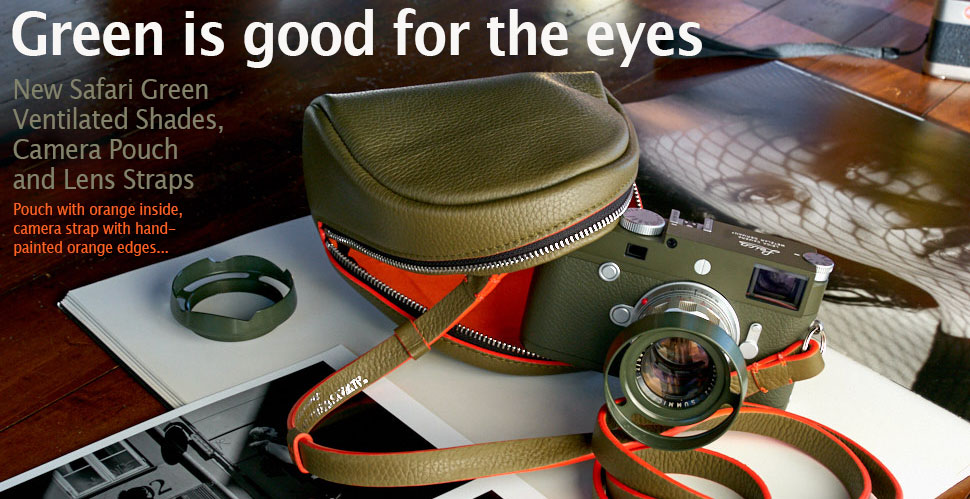 E39 Ventilate Shade on camera - Concorde Safari Green Camera Strap. - Camera Pouch in Safari Green.