The Q Camera Strap
"Always Wear a Camera" Calfskin Camera Strap
By Thorsten von Overgaard

I like many camera straps, and I have quite a few. But then sometimes I want something made just for me. That's how I made a few camera straps for myself that you can now also get. The Q-STRAP is a new elegant simple and light 3 x 10mm strap that is 125cm long. Originally made for the Leica Q2 to have a lighter strap, but now I also use it on my Leica M6.
The Q-STRAP elegant simple camera strap
The Q-STRAP strap is the most no-nonsense, simple and practical camera strap you can find. If you like simplicity made in extreme quality that you can feel whenever you tought this strap, it's the right one for you.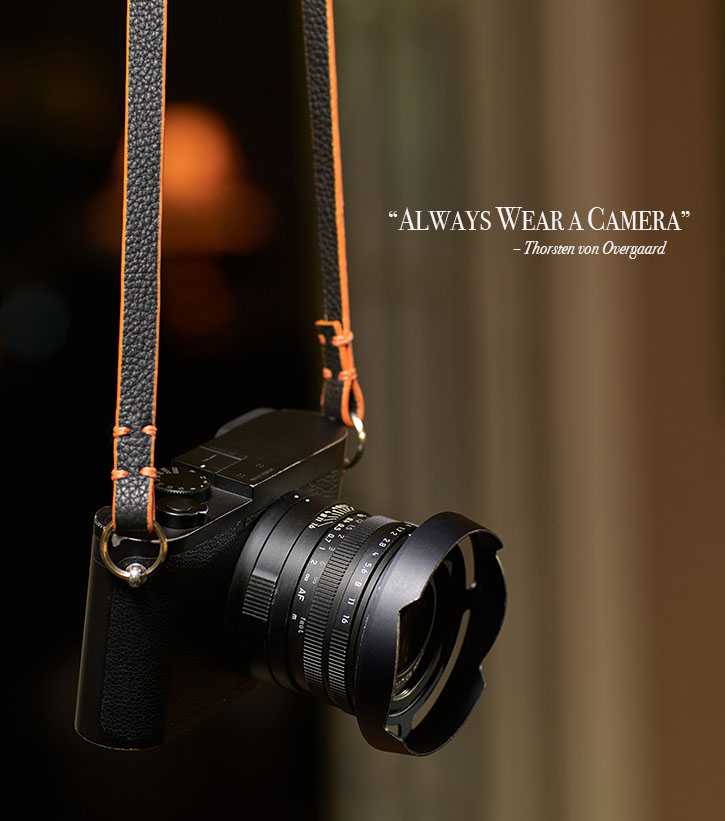 The Q-STRAP by Thorsten Overgaard on the Leica Q2 Monochrom.
I like simple things
A strap of exquisite quality, soft and discrete. A metal ring in each end to connect to the camera strap lug. The exact right length to have across the chest. Doesn't stick to the shoulders, doesn't slide too easily. With a handpainted orange edging to make it special, and a silver stampled "ALWAYS WEAR A CAMERA" that whispers to you in the morning. That's all.
No metal or plastic adjustment rings, no fancy stuff added. No adjustment is needed for a strap that was made the right way.
Also a great camera strap for the Leica M6
I designed this for smaller cameras like the Leica Q, Leica Q2 and Leica Q3. But also found that it is elegant and perfect dimensions for my Leica M6 and Leica M11.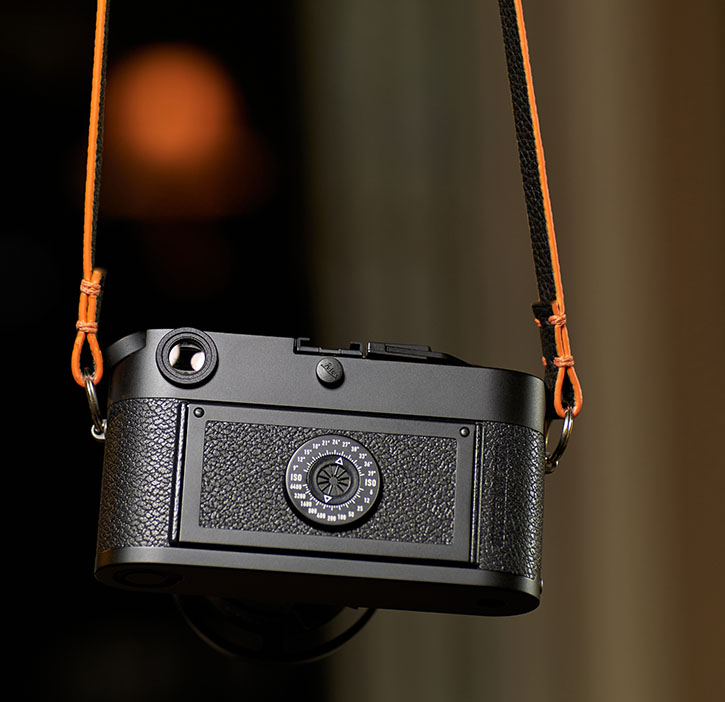 The Q-STRAP by Thorsten Overgaard on the Leica M6