The black cotton "Always Wear a Camera" t-shirt. Available from redbubble store.

The "Always Wear a Camera" black t-shirt

The "Always Wear a Camera" black cotton t-shirt is available from Redbubble in many sizes and fits for men and women.

The real Italian t-shirt in black, designed in proper quality is coming. Mail am@overgaard.dk for more info. The story is that I used to wear the Armani t-shirts in stretch. It was part of my uniform, as it was for many others. The black version without logo, just high quality. So we have been working for a while on making a grat design of the cut, and an awesome quality, for quite a while. It is almost there.

Add to Flipboard Magazine.
The "Always Wear a Camera" black t-shirt
Made in Italy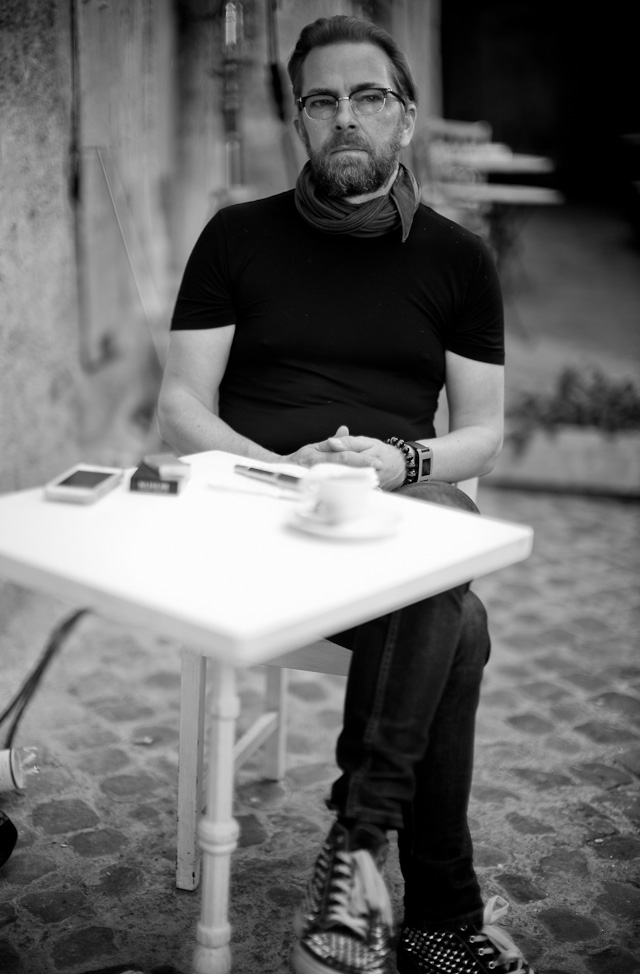 Will be coming soon
100% cotton.
Available Expected October 2020 ...
$198.00
#TheVonShirtBlack
The "Always Wear a Camera" black t-shirt
Made in USA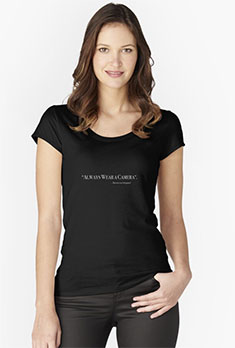 Nice cotton quality with print, for women and men, with and without sleeves.
Available from Redbubble.
From $49.75
The Von Bags:
The now-classic The Von is a carry-on bag for travel with 2-4 Leica M cameras and lenses.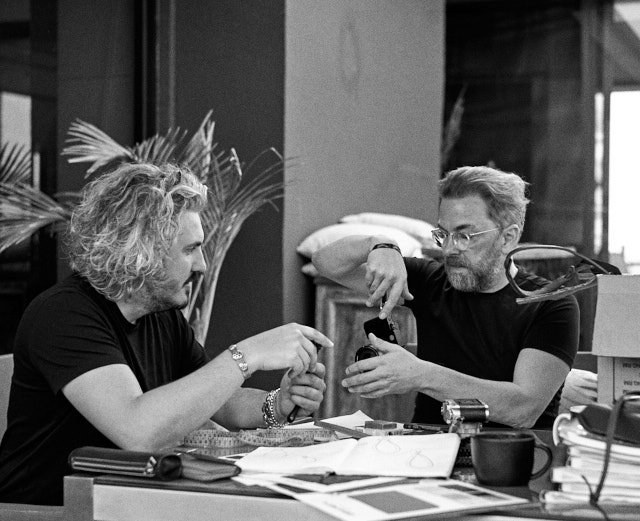 "It's ready when it is right" is our philosophy, and everything is made for me first, used for a long while, adjusted and used again, then put into production. When it's right, it's ready.
Designed by
Matteo Perin and Thorsten Overgaard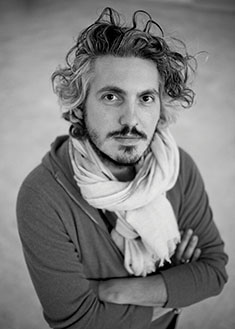 Matteo Perin lives on an airplane and serves clients around the world with custom-designed and one-of-a-kind jewelry, bags, clothing and interiors for houses, boats and airplanes. Together with Thorsten Overgaard he designs custom-made bags, camera straps, jackets, shoes and more which are also available as "Always Wear a Camera" ready-to-wear products.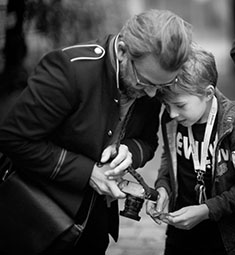 Thorsten Overgaard travels the world taking photographs, teaching photography and writing books. He enjoys well-designed and practical things, such as Leica cameras, and enjoys fashion. When he is not happy with what exists, he makes his own things with Matteo Perin. Designed by Matteo Perin with Thorsten von Overgaard.
Other stuff I made for myself, you can buy:

Leica M10-P Safari with "Yosemite" camera strap. Leica M10-P Silver with "Concorde" camera strap.

More great design: Also check out the ventilated shades for Leica and other lenses designed by Thorsten Overgaard here.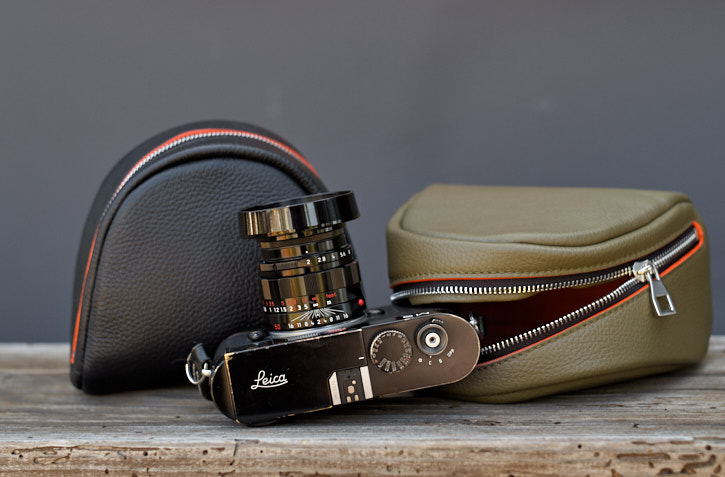 The Camera Pouch and Photography Acessories Pouch "ALWAYS WEAR A CAMERA" By Thorsten von Overgaard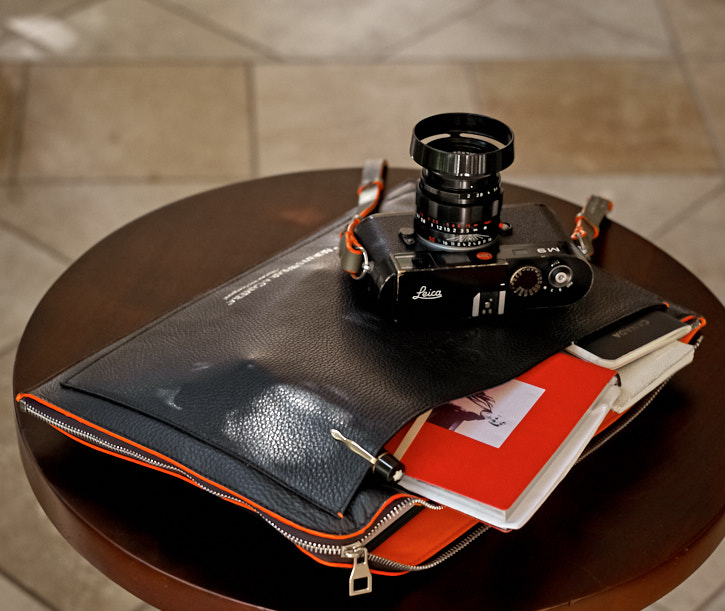 The "Always Wear a Camera" Calfskin Document Carry-On By Thorsten von Overgaard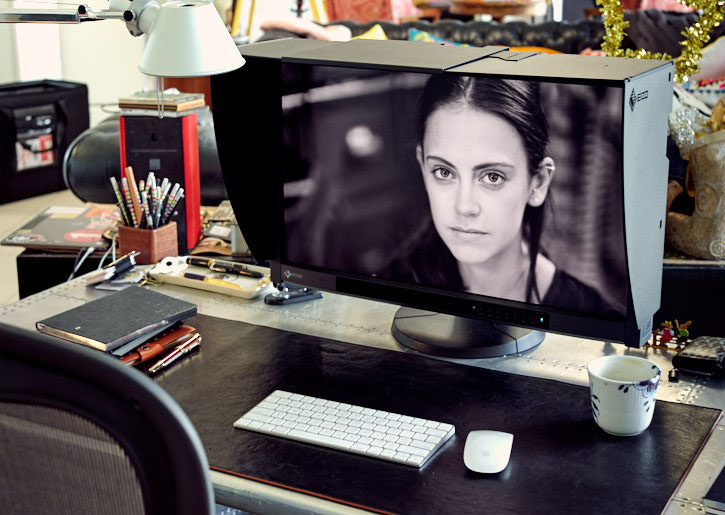 My Desk Blotter is made for working in style and comfort: With a comfortable size of 36" x 19" (90 x 45 cm) there is plenty of space on the 40" Desk Blotter to the left and right for cups, notes, cameras and all you want to have handy. Soft, beautiful, elegant, simple, water resistant and non-reflective.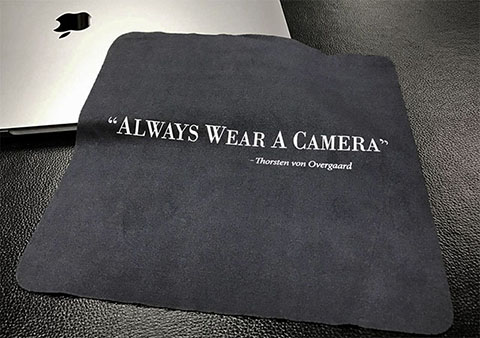 "Always Wear
a Camera" Microfiber Cloths
"Always Wear a Camera" by Thorsten von Overgaard. The ventilated shade always comes with one, bnut if you want extras, order here.
#CLOTH
Ships internationally. Usually arrives within ten days.

$20.00 (for two)