The story
behind that picture
"Shadowland"
By Thorsten von Overgaard
I always wear a camera. It's not just a slogan, I actually do.
Also on this Saturday I went to visit my designer in Copenhagen, Denmark.
If someone would ask me why I take my camera over the shoulder when I leave the car for a brief moment, I might say that I don't want to leave it in the car.
But the truth is more that I always wear a camera. That's how I get photos.
This day was no exception. While waiting on the street for my designer who was fashionable late, I noticed an old fashioned window to a dress designer in the ground floor.
The light was quite soft and sparkling, and to test the Leica M Type 240 cameras I had jsut gotten a week before, I played with framing it.
I quite liked the flowers in the window on the first floor, so I decided for the composition, which I didn't change. But I noticed the rhythm of people walking in and out of the sunshine.
The light was very unique, lasting for just a few minutes. Then it had all changed to a different scene.
You can't really predict what will be in the image when you photograph because people move, so I took a good handfull.
With rhytm I mean the distance between the elements, the legs and arms' position. Just like a series of windows in a building make up a rhythm, or a parking lot seen from above with hundreds of cars parked. Each element in an image may be part of a rhythm.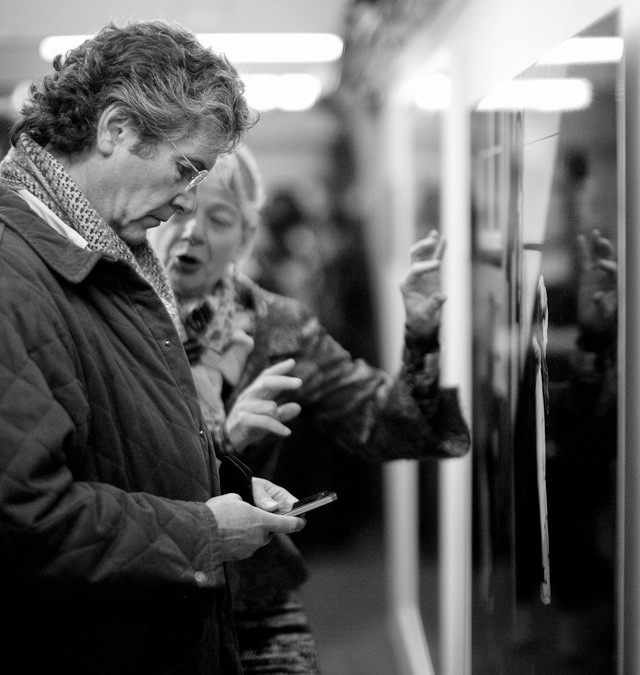 Audience discussing "Shadowland" in a gallery in London.
The photo "Shadowland" was one of the first ones I did. You can't judge a photo properly on the cameras display, but I knew something good might come out of it.
I was satisfied with the photograph when I later saw it on a large computer screen, and I considered it a oproductive waiting time. Not much more than that.
I soon after got my "smoke suit" from my designer, and sort of forgot my little mission while waiting for my designer.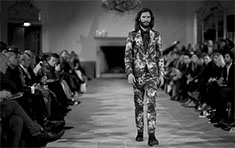 The Smoke Suit at Copenhagen Fashion Week. © Thorsten Overgaard.
In the years that have followed, people have commented a lot on this photograph, and asked many questions as to where, how and why.
It have won numerus prices in photo competitions and been in different photo exhibitions.
Shadowland is available as original signed print in different sizes.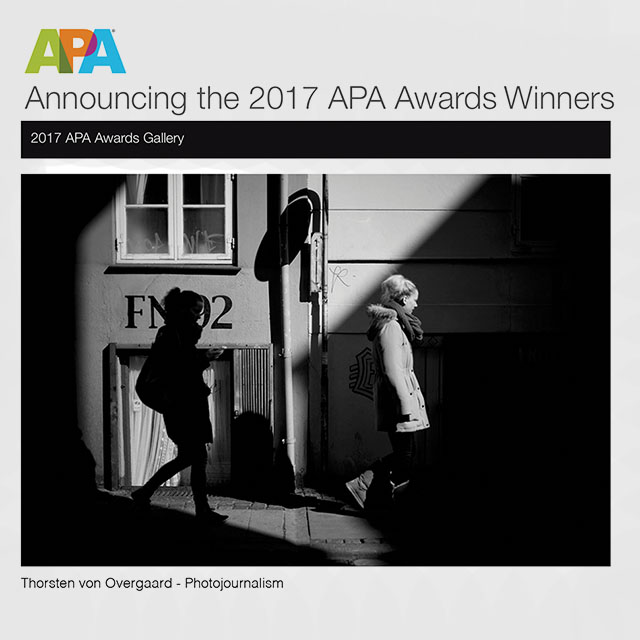 Winner of the APA Award 2017 (Artist Photographers America).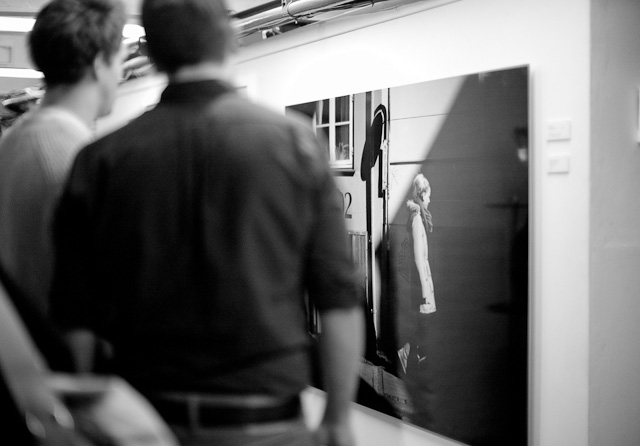 "Shadowland" at the Art Gemini Exhibition (prize winner 2014)..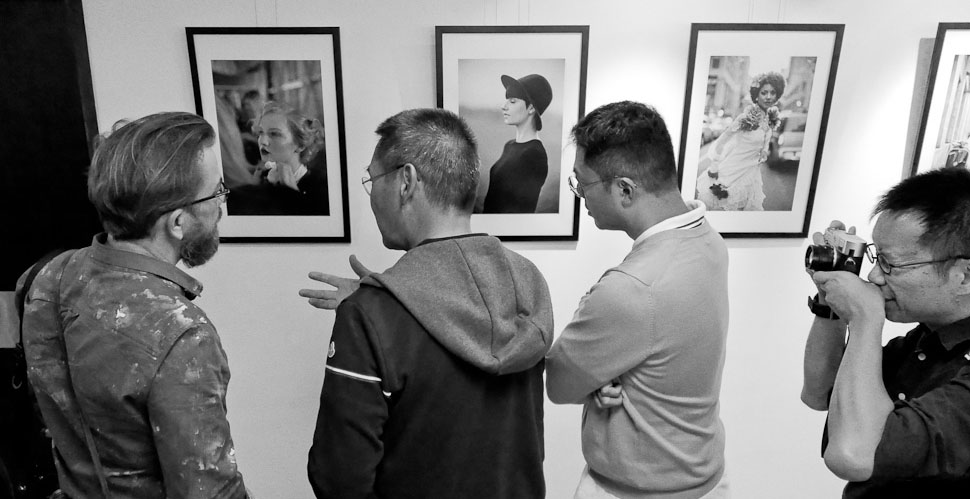 "Shadowland" in Hong Kong.
The street it was taken in, is Larsbjørnsstræde in Copenhagen, a narrow street from year 1388.
Most of the buildings in the street burned during the Copenhagen Fire in 1795, which is why it is relative modern (only 200 year old) five-storage buildings that rises on both sides of the (still narrow) street.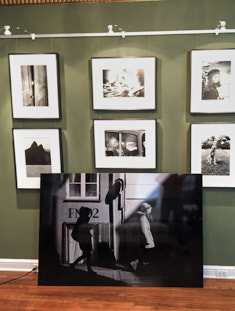 A 40x60 inch aluboard editon of "Shadowland" arrived in a private collection in New York, ready to be put on the wall.
Exhibition prints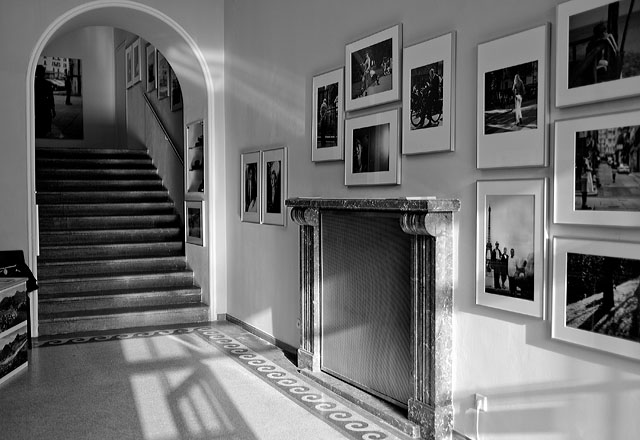 The Salzburg Collection is a series of 68 prints from the Leica Galerie Salzburg exhibition.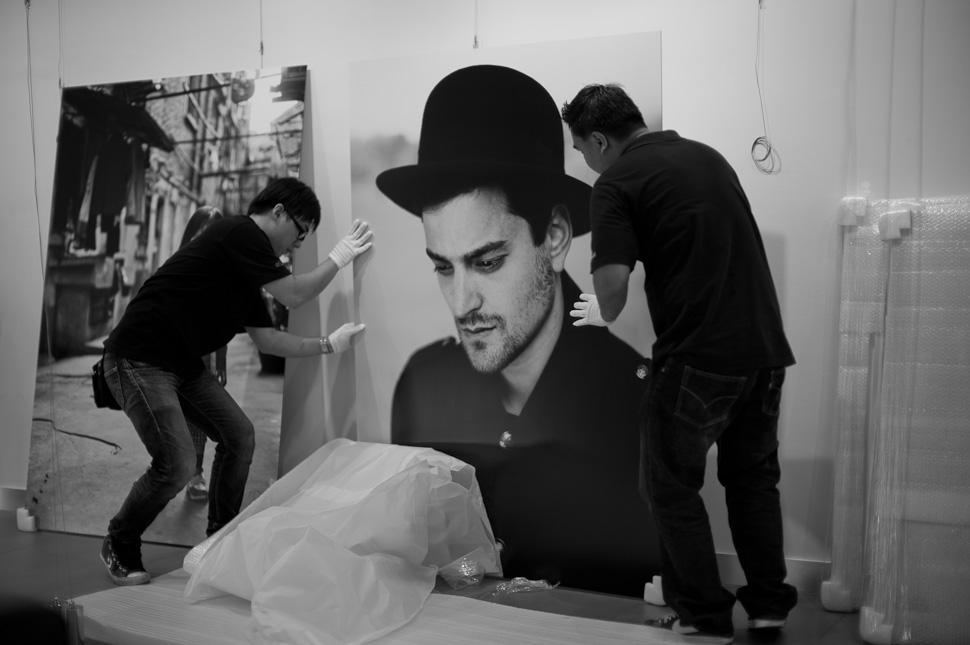 Raffles-Collection Singapore is a series of large 72" prints from the exhibition "I Am Here" .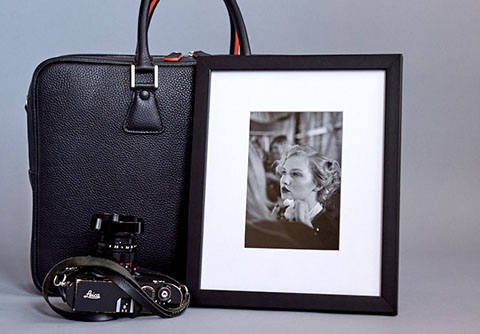 My smallest size print here, shown the way I usually have prints framed.
My smallest prints are 4 x 6 inches
Sometimes I just want to have a photo because I like it. I am not trying to fill a space on a wall, and I am not running a gallery or a museum. In fact, I am not even a collector. I am just gathering things I like; which is original art that is personalized by the artist (usually signed and/or given to me as a gift). In my home I have prints of Henri Cartier-Bresson, Stanley Cubrick, Peter Turnley, Jan Grarup, Paul Wolff, Helmut Newton and many others. Many of them are relatively small prints that can fit on a relatively small wall section, as an integrated part of my home. I made this "junior collector size" of 4.25 x 5.5 inches available because it gives many people the possibility to have one or more of my photos at a very reasonable price, and it happens to be a size I like myself. They can even stand on a desktop, and I think they are awesome.