Original Signed Thorsten Overgaard Print:
"Robin by Window"
2013 ("Robin Isabella von Overgaard by window in Istanbul with LEGO brick iPhone", Turkey 2013)
Signed recto (rigth hand corner).
Title and info on back.
Archival Pigment Print.
Available in:
4 x 6 inch print on 4.75 x 6.5 paper
6.1 x 9 inch print on 8.5 x 11 inch paper
9.5 x 14 inch print on 13 x 16 inch paper
11.5 x 17 inch print on 13 x 19 inch paper
13.6 x 20 inch print on 17 x 22 inch paper
27 x 40 inch print on 32 x 42 inch paper
48 x 72 inch aluboard print (to edge)
In stock. Your original ships within 24 hours. Aluboard though takes two weeks to ship. 100% satisfaction or money back.
#1008727-2013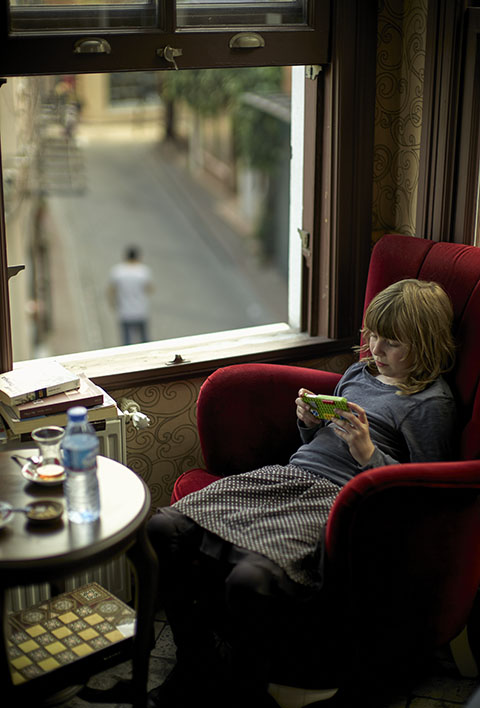 The story
behind that picture
"Robin by Window"
By Thorsten von Overgaard
My daughter Robin Isabella has traveled with me to many parts of the world.
In the beginning, she traveled with me on school holidays, then also on extra holidays and eventually I decided to take her and a tutor with me so she could go to school every day while spending time with her daddy.
Almost every time I went on walkabouts in a city somewhere in the world with a workshop, Robin would walk with us for the day. On the days we did editing, she would do school work and go see historic places her tutor had planned.
"Dad's camera boys and camera girls", she calls my workshop students.
On this particular workshop in Istanbul, there were 14 camera boys and -girls, and after a long and fairly hot day out walking, we ended up in a cozy cafe 'out in nowhere' that served Turkish Coffee.
While everybody was sort of relaxing upstairs, downstairs and outside, still taking photos and talking, Robin went upstairs to look at their typewriter.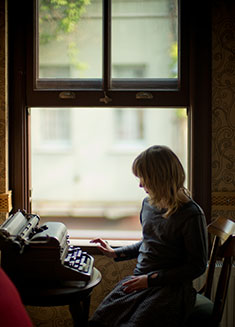 I took a few photos of Robin in the beautiful light and cozy atmosphere of this place. One of them is the "Robin by Windo", which people consistently mention to me as a beautiful photo.
People often call my attention to this photo, which they see as something special. "The photo of your daughter by the window" or "the photo of your daughter with her iPhone".
I liked the inside/outside look of it, and that was what prompted me to take it. As well as the light, of course.
It's taken with a 50mm lens, and there is no tilt-shift involved, which is what people seem to wonder about.
For me, the photo is a good memory of many, traveling the world with my daughter. With the iPhone 4 with the LEGO brick cover, it is also a frozen moment of a time that will never come back.
The first print of this series was for Tim Cook, the CEO of Apple Computers.
My Largest Prints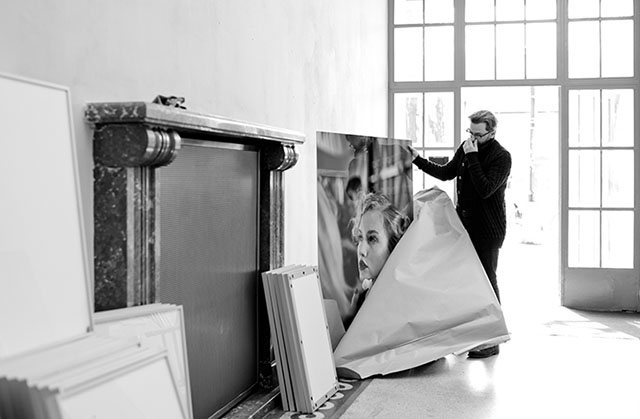 The 72" Aluboard Print is an Art Statement. Here being mounted in the Leica Galerie Salzburg.
My Largest Prints - The 72" Aluboard Print is an Art Statement
My largest prints are usually five to six feet tall (72 inches/180cm); "stand-alone prints" made on glossy photo paper (c-print) that is laminated on 3mm aluboard aluminum plates (also known as "The Rolls Royce of photo printing"). The aluboard has mountings and distance bricks on the back, so they are ready to hang with just two screws on the wall. It's a format that doesn't require a frame, and it just floats half an inch or so from the wall. I like this type of photo because it's impressive, it's a statement, and the photo dominates and sets the tone for the room, hallway or space it hangs in.
Exhibition prints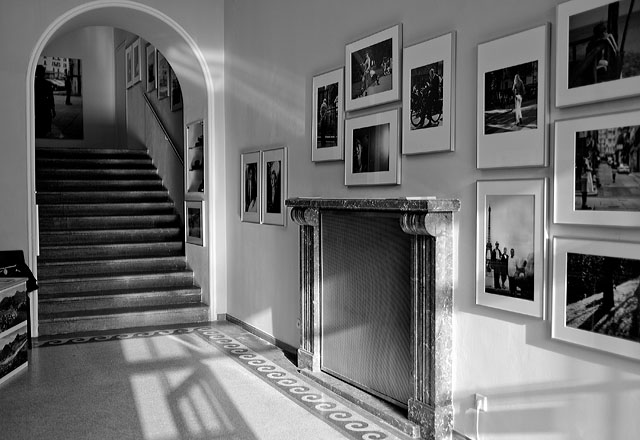 The Salzburg Collection is a series of 68 prints from the Leica Galerie Salzburg exhibition.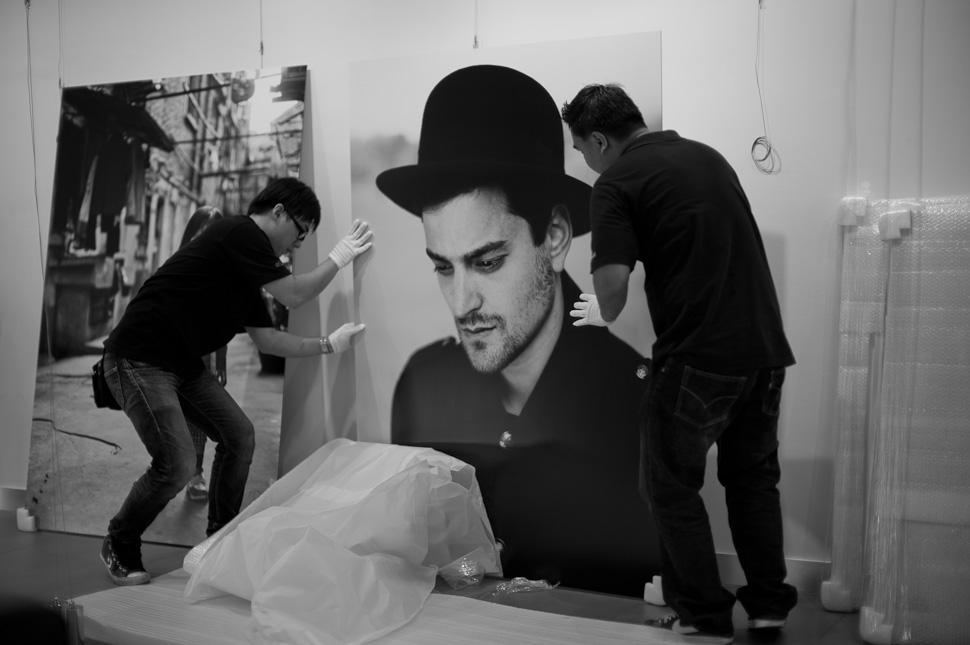 Raffles-Collection Singapore is a series of large 72" prints from the exhibition "I Am Here" .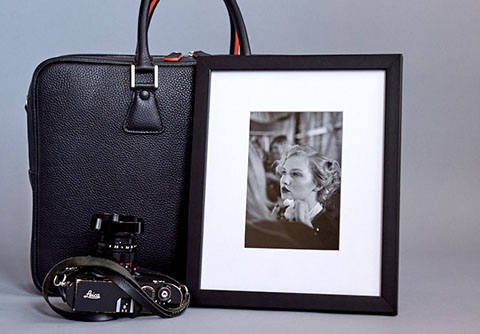 My smallest size print here, shown the way I usually have prints framed.
My smallest prints are 4 x 6 inches
Sometimes I just want to have a photo because I like it. I am not trying to fill a space on a wall, and I am not running a gallery or a museum. In fact, I am not even a collector. I am just gathering things I like; which is original art that is personalized by the artist (usually signed and/or given to me as a gift). In my home I have prints of Henri Cartier-Bresson, Stanley Cubrick, Peter Turnley, Jan Grarup, Paul Wolff, Helmut Newton and many others. Many of them are relatively small prints that can fit on a relatively small wall section, as an integrated part of my home. I made this "junior collector size" of 4.25 x 5.5 inches available because it gives many people the possibility to have one or more of my photos at a very reasonable price, and it happens to be a size I like myself. They can even stand on a desktop, and I think they are awesome.