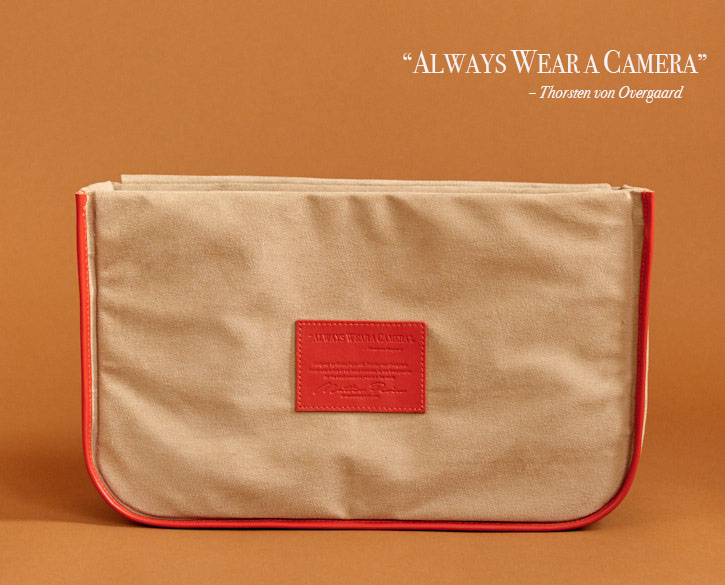 A simple insert made into art and craftsmanship.
The Shameless Delicious Insert for The Von Camera Bag
When we made "The Von" bag, we decided the make the insert just right. The bag comes with the insert, but you can buy the insert alone, of course. It's shameless delicious, but also shameless expensive. Absolutely handmade in every detail by Italian artisans, with no cost is spared to make it just right.
The light-weight adjustable insert made of Alcantara is a removable insert and comes with the Von bag. When used in the bag, there still remains space in the ends (to the left and right) for hard drives, chargers, etc.
There is also space on the front and back for a reflector or a laptop.
There is also space above the insert for a sweater, newspaper or whatever else you may want to carry in the bag. You can use this insert in any designer bag like Louis Vuitton iCare (14") / Steamer MM (18"), Goyard Ambassade (17"), Gucci, Fendi Pekaboo 16.1", and more. I use my inserts to hold cameras and swop the insert to other bags as needed (I can just lift it out and out it in another bag). For a cheaper solution with similar functionality you can also use the Hadley Pro insert from Billingham ($110).
How it works: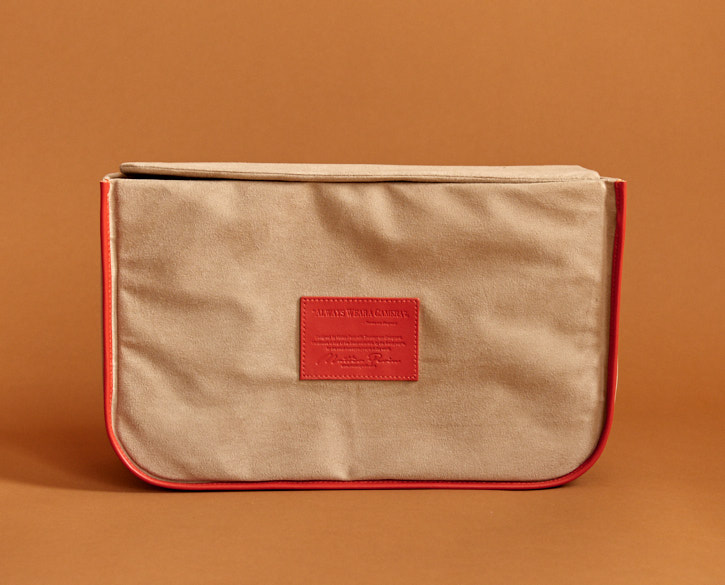 The insert is light-weight and has a flap on top.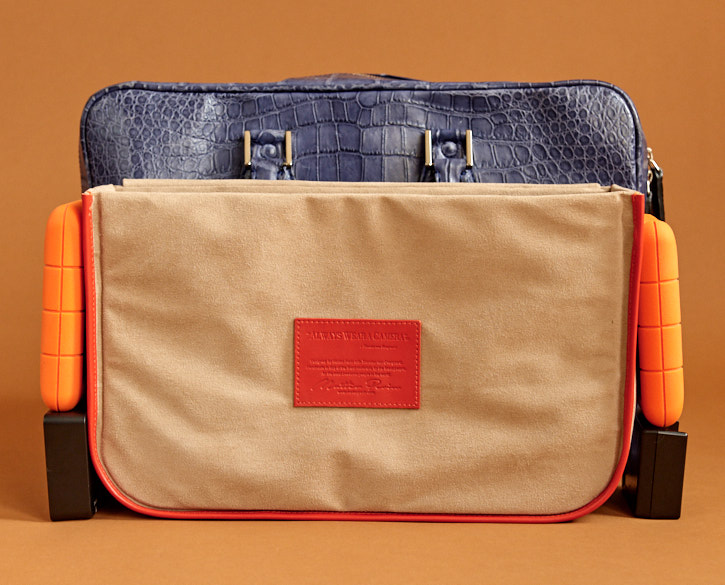 It fits into The Von and other bags. It leaves space in the ends for Leica chargers and hard drives (here seen with Leica M10 and Leica M9 chargers in bottom and 4TB LaCie hard drives on top in each side.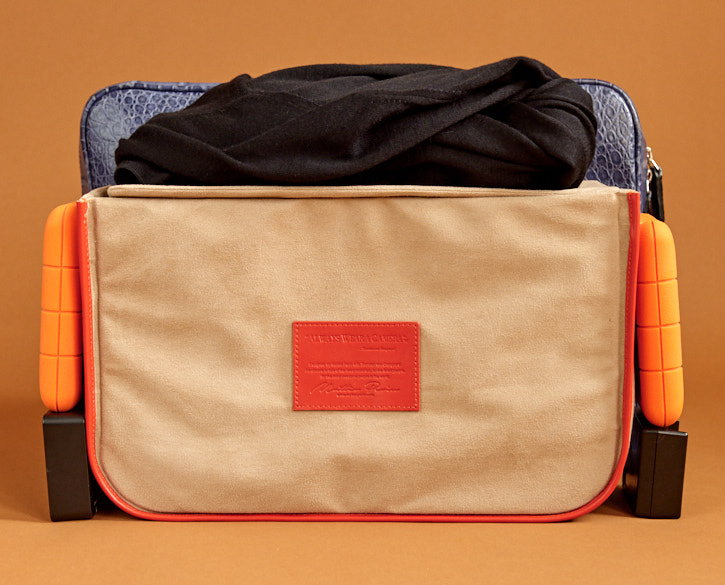 There is space above the insert, for a jacket, sweater, or a water bottle and an apple. You always need a little extra space. You can also stack the cameras higher than the insert ... or maybe you have a 300mm lens you need to take with you.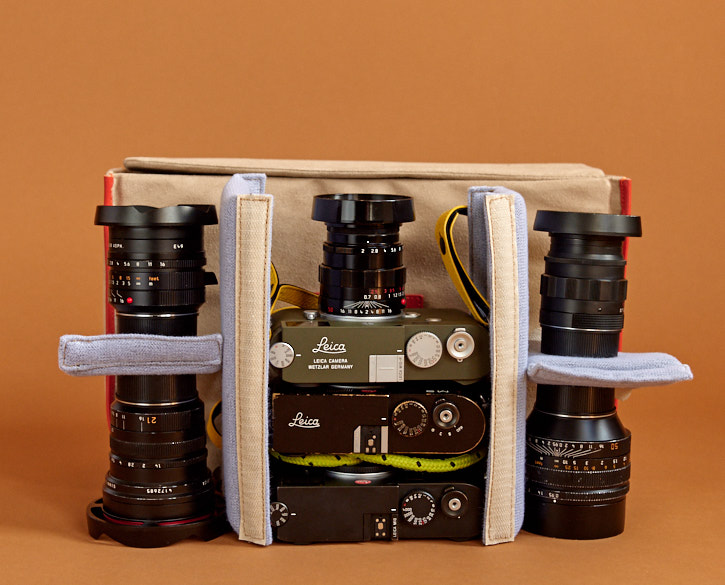 The moveable sides of the insert: I arrange mine so I have space for four lenses on the sides and 1, 2, 3 or four camera bodies in the middle.
I like simple things
| | |
| --- | --- |
| | |
| | Our artisans are family workshops that have been doing leather work for generations. |
The simpler it is, the harder it is to make. To obtain the exact design, style and usability I wanted, we had to continue to work on the details. "It's ready when it is right," was the slogan through countless prototypes, drawings and tests of "The Von" that were first introduced in 2017 and tested through my travel to more than 50 countries since.
In most product designs these days, there are a lot of useless things added that complicate, or there are ways of doing things the wrong way for the right reasons. Things are seldom put to test in the real world by the people the product was intended for.
The sole reason I make camera bags, desk blotters, camera straps and other products was always that I wanted something in a certain way, and it didn't exist. So I had it made for me. As a general rule, I want simplicity, and it has to have out-of-this-world quality at the same time. And if something is awesome and works, it has to last for a lifetime. That's the simple philosophy.