Highly recommended:
"I was shy to take people photo on the street until I watched the Masterclass on Street Photography. I walked along yesterday morning and saw many beautiful people with their daily life - very interesting. Thank you!"
P. B. (Los Angeles)
"I thought the masterclass was similar to your YouTube channel. Since I watched them all, I want to learn more and bought the Street and Leica M10 masterclass. I am completely wrong. This is the "real-masterclass". Thank you for making this happen on earth! Really appreciate it.
A. Q. (Frankfurt, Germany)
"I have enjoyed your masterclasses and my street photography has improved. Thank you very much".
C. M. (Hong Kong)
"I'm glad I found you...you are becoming a tremendous inspiration to me. Every video I have watched so far is a masterclass"
E. G. (Melbourne)
"Since I discovered your pictures and the masterclass, my joy of photgraphing has been growing. I like my own pictures more because I now have a decisive focus on what I photograph".
A. S. (Copenhagen)

Thorsten Overgaard:
"This is street Photography"
Video+eBook
Video Masterclass
and illustrated eBook
with Thorsten Overgaard
Work with your passion for photography on the street, with Thorsten Overgard. Easy to do, logical to follow.
Buy now
ONLY $298.00
Buy Now. Instant Delivery.
100% Satisfaction or Money Back.
Released April 2022
ITEM #2148-0422
Thorsten Overgaard uses
Leica M10, Leica M11, Leica SL2
and Leica M9 in this class.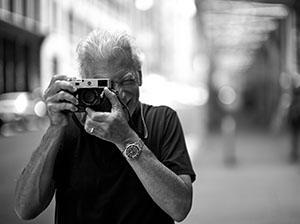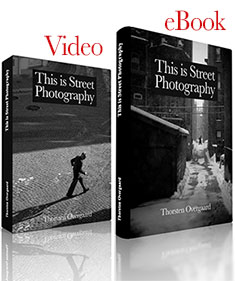 Learn Street Photography with Thorsten Overgaard
In this easy-going and hands-on video class and eBook, Thorsten Overgaard make street photography simple and show how anyone can get great results by following his antra, "Always Wear A Camera"
You will learn that Street Photography is fun, creative, productive laid-back and not that difficult at all.