By: Thorsten Overgaard. July 18, 2020
A Photo of a Walking Man with Hat in New York
On a very cold day, I persuaded one of the folks from JJ Hat Center in New York to pose for a photograph.

It's a simple story, in a way. They all look elegant in hats, and this morning he arrived in the cold wearing a swanky jacket and scarf. So obviously, "Can we take a photo?"
Slightly hesitant, he agreed, and we went on with it. I asked him to walk from one side of the street to the other, then back again. We did that once or twice, and I followed him from a set distance (my focus distance) across the street and snapped photos as he walked.
I particularly like this one where the standing foot has motion blur while the swinging food is sharp. I would wonder about that, if I saw the photo. And the answer is that I am moving with him, so I move with the moving foot while the standing foot stands still. Unusual effect, yes.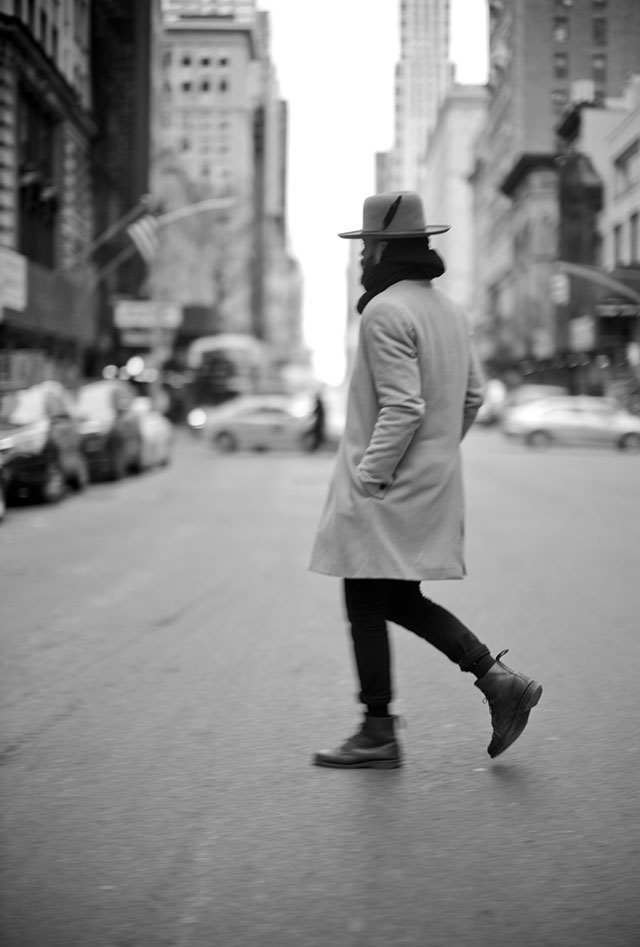 Walking Man with Hat in New York. Leica M9 with Leica 50mm Noctilux-M ASPH f/0.95. © Thorsten Overgaard.
This is part of my Street Photography Video Masterclass where one can see the entire shoot from start to end.
I like pictures of mine that are timeless and elegant. Any person in a photo of mine who looks elegant, I like that. If the photograph also looks timeless, so the viewer feels it might be a piece of history from long ago, it's perfect.
Often a great photo of mine also has the viewer engaged in the photo in a way that they start wondering what happened before, and what happens after. It's not mystery I seek, it is engagement. Curiosity about a person, a story, a photo.
To be continued
I hope you enjoyed today's Story Behind That Picture. As always, feel free to email me with questions, ideas, sugegstions and comment.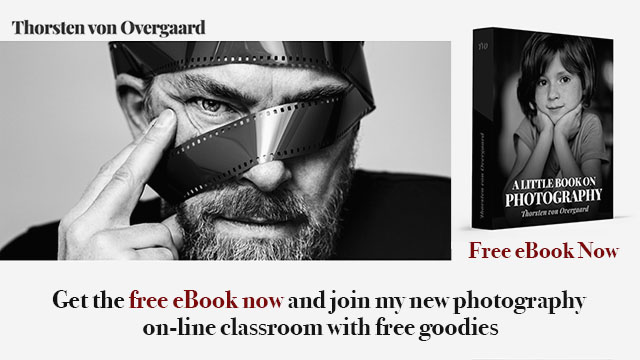 New eBook from Thorsten Overgaard:

"The Portrait Book
– How to Make People Look Beautiful"

"Love the book.
Very insightful and very well done"

"You are my favorite author"

Questions answered in this new eBook:
- What's the secret behind Mona Lisa?
- How do you make anybody look beautiful?
- What is the right timing for portraits?
- What do you say to the people?
- How to photograph your spouse?
- How to edit portraits?
- What is the one right thing in all portraits?
- How to do research for portraits?
- What is the secret to light in portraits?
- Which lens to use for portraits?
- What is the composition rules for portraits?
- How to photograph children?
- Who should I photograph?
- How to do street portraits?
- and more...

Buy Now. Instant Delivery.
Only $298.00
578 pages.
Released April 5, 2020

#1905-0119

100% satisfaction or money back.