The Leica story: How film stock became 35mm film for still photography
By: Thorsten Overgaard. July 31, 2023.
How did 35mm flexible-base roll film, originally designed for motion pictures, become adapted for use in compact still cameras – and then go on to become the longtime standard for many decades?
In 1913, Oskar Barnack, the enthusiastic photographer, filmmaker, and employed inventor at Ernst Leitz Optische Werke in Wetzlar, Germany, designed motion-picture and projector products.
For this purpose, he sought a way to economically test film emulsions and lenses, and so decided to reproduce the standard 35mm colloid motion-picture film stock for still photography.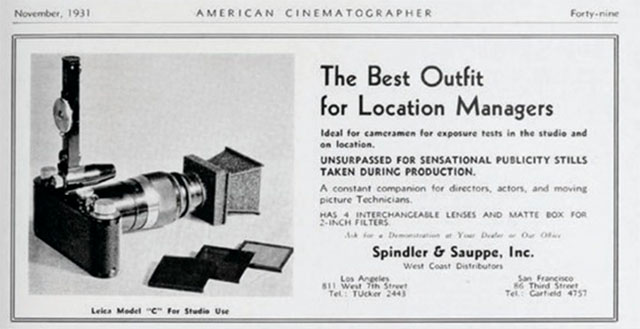 Leica ad in American Cinetographers magazine November 1931. (Photo courtesy of ASC Archive).
| | |
| --- | --- |
| | |
| | The 35mm motion film format with built-in soundtrack. |
| | |
In his design, he turned the film on its side so that it would advance horizontally through the camera body and produce individual 24 x 36mm frames (the motion-picture standard at the time was a vertical film path of 18.7 x 24.9mm picture frames).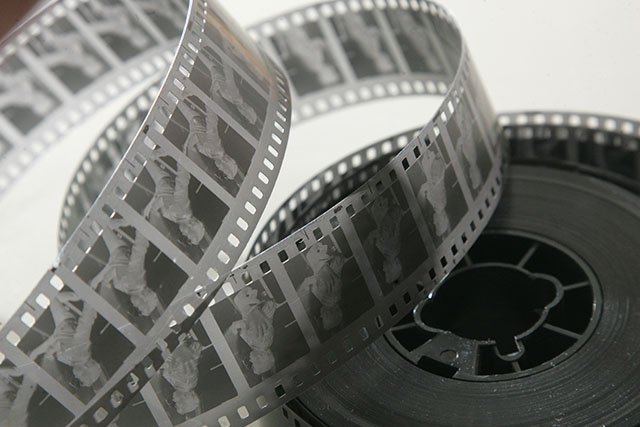 35mm flexible-base roll film with 18.7 x 24.9mm picture frames.
Ernst Leitz and Oskar Barnack called the new camera the "Lilliput Camera" and sometimes "Barnack's Camera," and rather soon recognized its potential as a photographic device.
The first samples, now known as the "Ur-Leica," and the adoption of 35mm for still-camera use became the standard for Leitz's commercially available Leica camera models, and later for the still-photography industry at large as the "135" format as Kodak named it in 1934.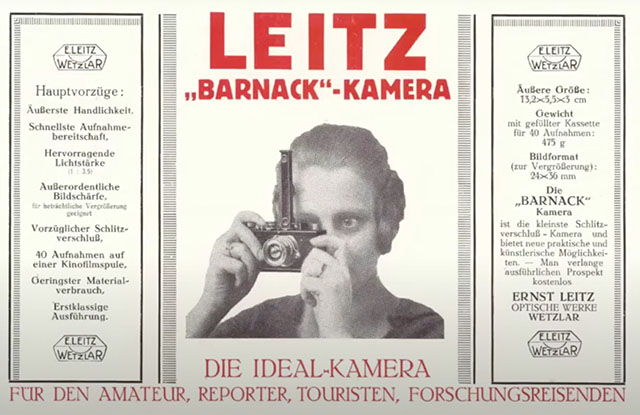 A 1930 ad for the Leica, positioning it as the "ideal camera for the amateur, the reporter, the tourist, and explorer." (Photo courtesy of Peter Karbe).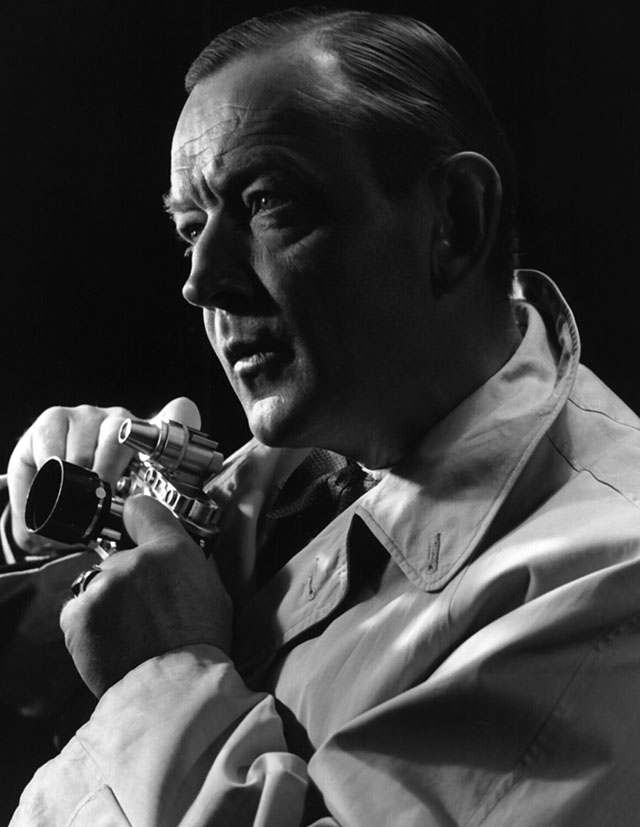 Dr. Paul Wolff was one of the early adopters of the Leica for still photography. Read more about him here.
Part of the reason 35mm film could become the new standard, replacing the so-far standard of large formats still cameras, was the Leitz optical quality they had become known for since they made their first optical products in 1849. The first lens on a Leica was a 50mm lens designed by Leitz' employee Max Berek from a Cooke design that would cover the 24 x 36mm.
(Cooke design, or a "Cooke triplet," is a three-lens type of design that was invented in 1893 by Dennis Taylor and was the first that allowed the elimination of most of the optical distortion and aberration).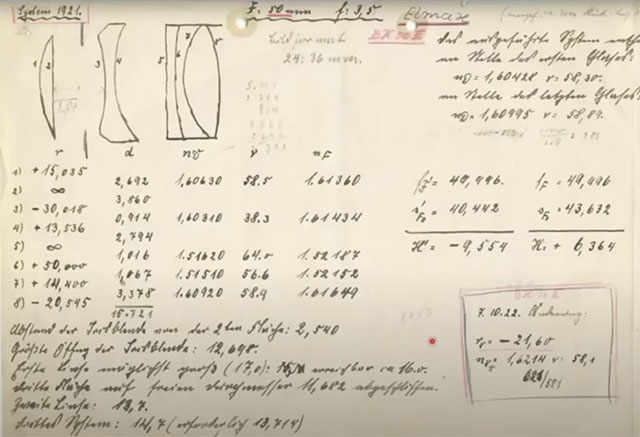 The 1921-1922 page of Max Berek's notebook where he designed the first Leica lens, the Leitz Elmax 50mm f/3.5. (Photo courtesy of Peter Karbe).
With great optical quality, it was possible to replicate the world in minute details onto a small negative. So, the optical quality, as well as the fast-improving quality of the film emulsion to record details, made up for the relatively small size of the Leica camera compared to the large format cameras of the time.
While clearly more expensive than other still cameras on the market at the time, the Leica combination of 35mm roll film, high-performance lenses, and compact design set it apart.
The obvious possibilities of the Leica convinced Ernst Leitz to build 31 beta test cameras in 1923. This model was an instant hit, and despite the economic distress of the time in Europe and the world, Ernst Leitz decided to roll out the brand-new camera type in 1925. And the rest is history.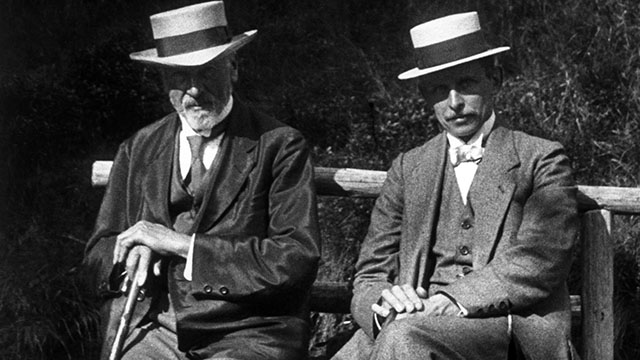 Ernst Leitz and Oskar Barnack.
The return of the motion film Leica
With the Leica M240 (2012) digital camera with "live view" and the Leitz Cine production starting to make cinema lenses, the Leica M could once again be seen as the "director's viewfinder," which is a way for the director of a movie to see what a lens will see before the shoot begins.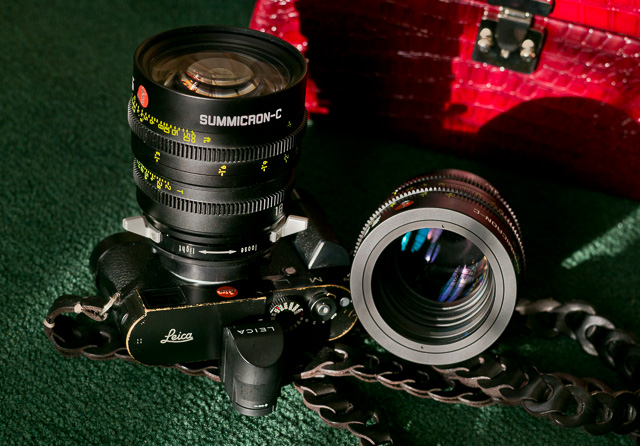 The Leitz Cine lenses on my Leica M240. © Thorsten Overgaard.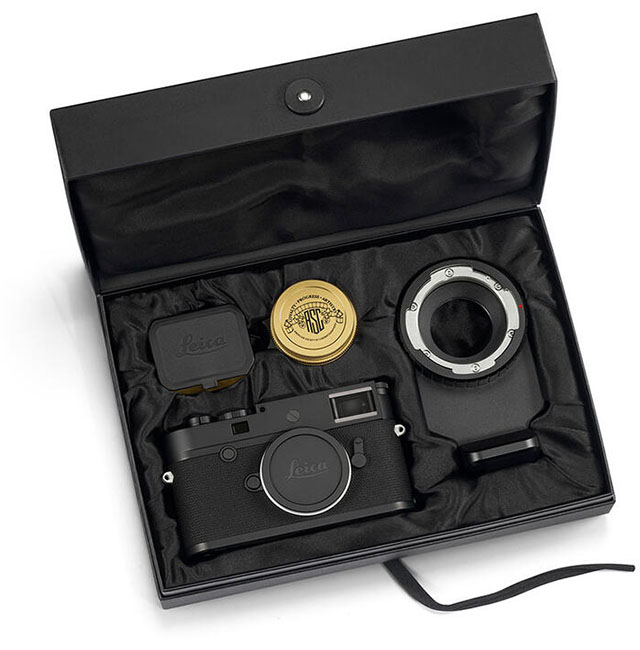 The Leica M10-P ASC 100 Edition (100 pcs made as a limited edition in 2019 to celebrate the 100 years of ASC/American Society of Cinematographers). This is a Leica M10-P camera that comes with an adapter for cinema PL mount lenses.
You can buy the adapter separately, and it will work on Leica M240, Leica M10, and Leica M11. The set is in a special color, numbered, and comes with a brass Leica M lens.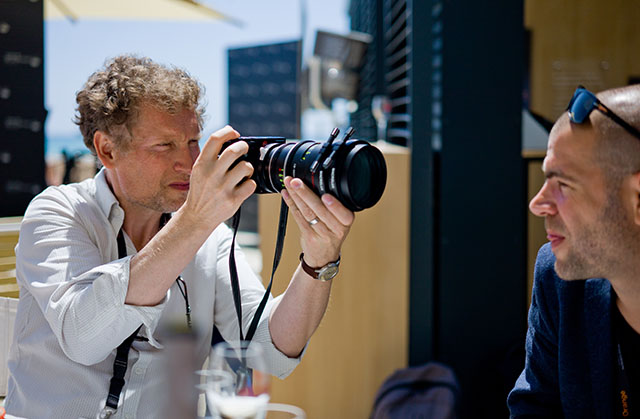 Cinematographer Guillamue Deffontaines using a 100mm Leitz Cine f/1.4 lens on a Leica M still camera at Cannes Film Festival. © Thorsten Overgaard.
More to come
Bon voyage with it all. Sign up for the newsletter to stay in the know. As always, feel free to email me with suggestions, questions and ideas. And hope to see you in a workshop one day soon.

Thorsten Overgaard
NEW VERSION 11.3

Buy Now. Instant delivery.

New Version 11.3

ONLY $698.00


Now includes
4+ hours of
video tutorials.

100% satisfaction
or 100% refund.
More info.



#2130-1121-3


Update to Version 11.3

Apply code "UPDATE113" on checkout to get this complete version 11.3 update.

$298.00

Updates all previous Surival Kit versions since 2009.

Buy the complete new
Lightroom Survival Kit 11.3
The Legendary Tutorial for Photographers

Brand-new JUNE 2022-version.
Now with brand-new 4+ hours of video tutorials.
New sections on compostition and storytelling.
How to edit color photos.
How to edit black & white photos.
How to do keywords logical and easy.

The most successful photo editing kit ever

Photographer Thorsten Overgaard first released the Lightroom Survival Kit in 2009 and have honed it with new and fresh updates. This Version 11 is the most radical updated and renewed version ever, four years in the making.


Professional workflow experience made simple, logical and easy to use.

Master editor makes it simple to understand

The Survival Kit is unique and one-of-a-kind being made for photographers for photographers. When someone understands their subject, they can explain it so it is easy to understand. The hallmark of Thorsten Overgaard is to make expert knowledge shown and told in a way so anyone can apply it.

Hands-on advice that works

With a 450 pages workbook and 4+ hours of video, every element of digital photography is touched on, in handy chapters and pre-flight checklists. Editing of color vs black and white photos, keywording, cropping of images, fine-tuning of tones, color balance and color control, export of originals, printing, archiving and backup, and much more.

Comes with the Overgaard Leica Presets (Value $48)

The Lightroom Survival Kit comes with Thorsten Overgaard's special-made Lightroom Presets for all digital cameras and for Leica digital cameras.

Understand all from camera to the final print

Chapters in this version goes over the background for High Dynamic Range (HDR), digital raw files and how to set up a professional photography workflow, from calibrating the screen to editing in Lightroom, and to making a final print. And more ...

10+ years experience in one package

No need to spend years figuring out the smartest way to do things when you can tap into the best way of doing things right here. The workflow of Thorsten Overgaard as been refined through years of field work with more than a thousand workshop attendees.

This method of workflow now used by thousands

The Survival Kit has been taught to thousands in workshops and in this Survival Kit. What does it do? It make you enjoy taking and making photos, and it increases your production considerabely. Most important of all, it'll give you back ownership of your files (which you will understand why is so important, once you have bought the Survival Kit and started applying its methods).

"Thorsten's methodology is perhaps not what hardware-, software- and cloud-companies want us to do, but as a former IT engineer I can only acknowledge his views about preserving our digital heritage. This workflow explained is for me the best I have ever seen".

★★★★★

Video tutorials, image files, presets, checklists, definitions, tutorials of Lightroom, that boils down years of experience to a workflow you can implement in less than one day.