Above: Thorsten Overgaard at Hotel Costes in Paris.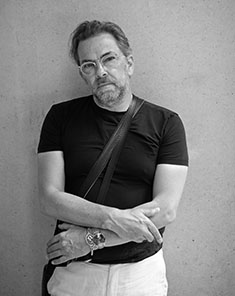 Thorsten Overgaard by Luke Devey.
Thorsten von Overgaard is a Danish born multiple award-winning AP photographer, known for his writings about photography and Leica cameras. He travels to more than 25 countries a year, photographing and teaching workshops which cater to Leica enthusiasts. Some photos are available as signed editions via galleries or online. For specific photography needs, contact Thorsten Overgaard via e-mail.
You can follow him at his television channel magicoflight.tv and his on-line classroom at overgaard.com
Feel free to e-mail to thorsten@overgaard.dk for
advice, ideas or improvements.