By: Thorsten Overgaard. April 27, 2020
The Garage
Today, let's talk about the garage. You might have forgotten that you have one. Now is a good time to go look at what is in there, and what a grand creation is waiting to be made out of it.
Some of the great studio photos taken of me in the last year were done by Ray Kachatorian in his Burbank home's garage studio next to a swimming pool he built the previous spring for his wife and kids.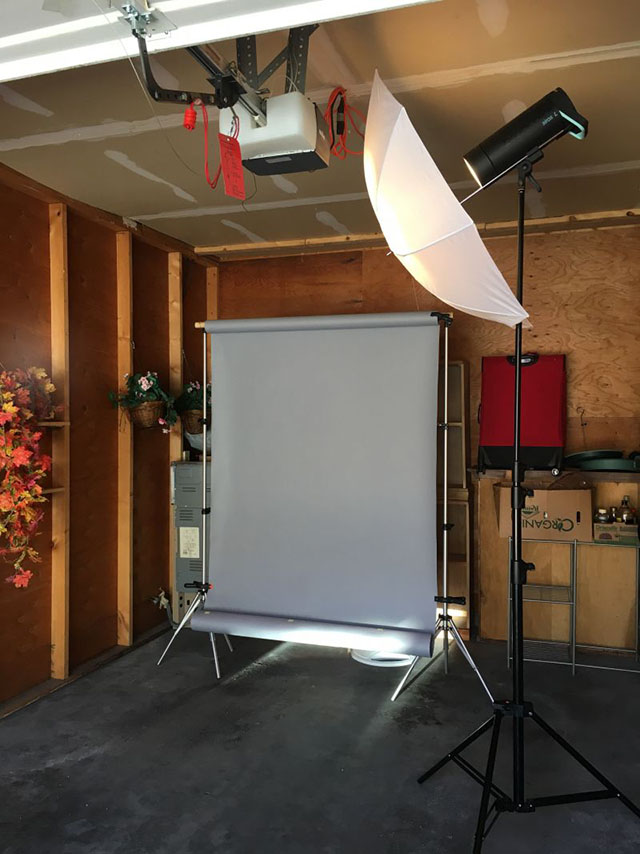 Photo studio in the garage.
The garage can be used for many things, now that you've got me talking about it.
Such as: a garage sale, a small restaurant or local café, a painting studio, a gallery, a greenhouse, air hockey, ping-pong, a handy guest room, a secret poetry club, writing that novel you always wanted to do, starting a band, a surveillance project on the neighbors, repairing bicycles, raising puppies, a hair or makeup salon, a gym, a sound studio, a home office … the possibilities are endless.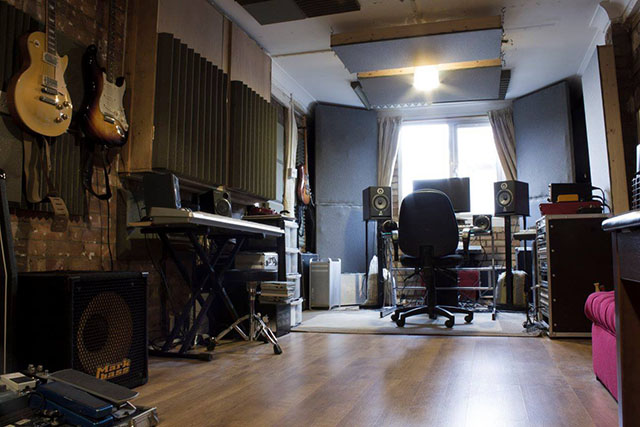 A recording studio in the garage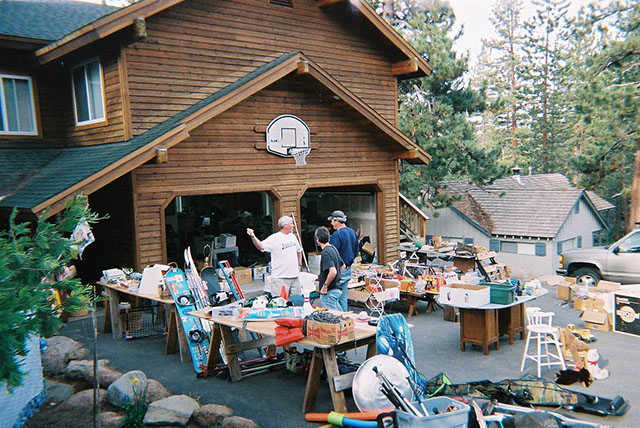 A garage sale is always a good idea.

A home gym in the garage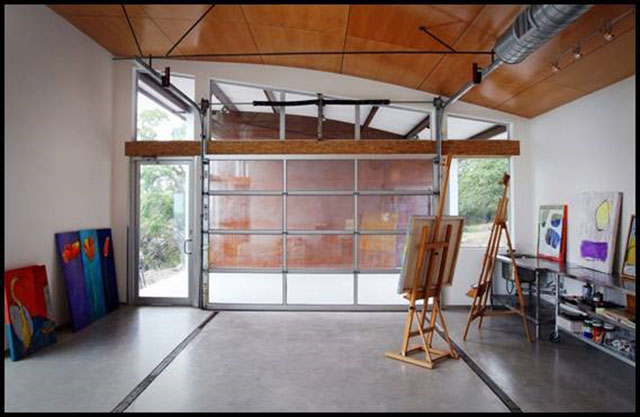 A painting studio in the garage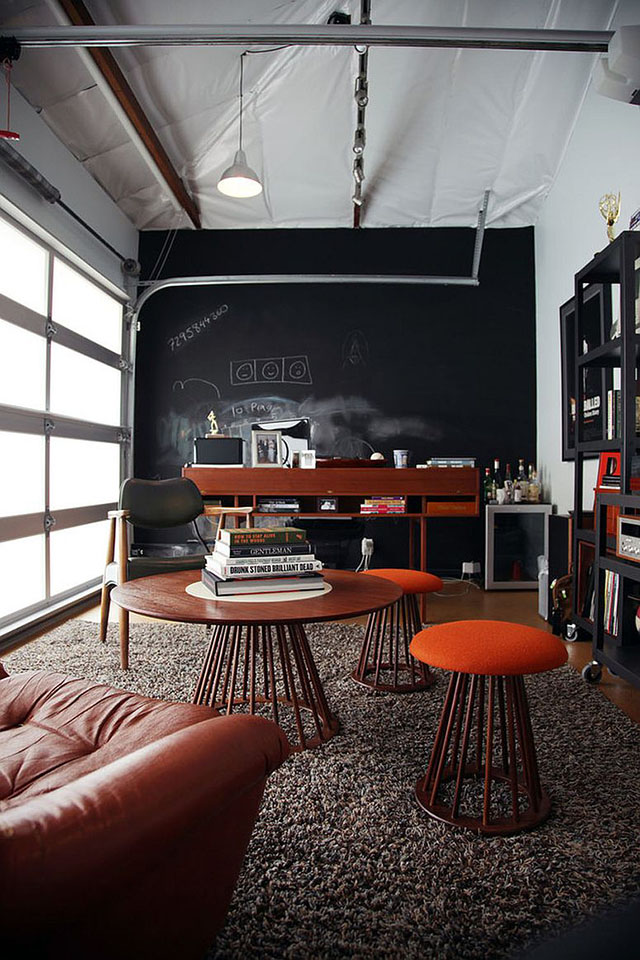 A home office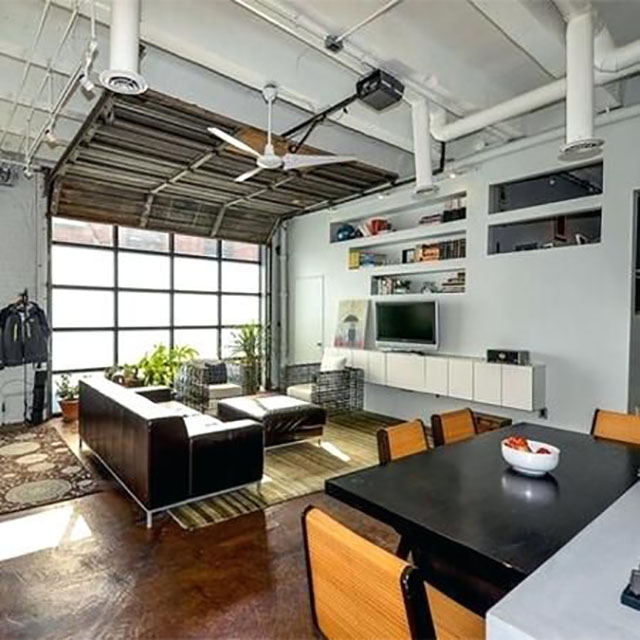 A guest room or rental income space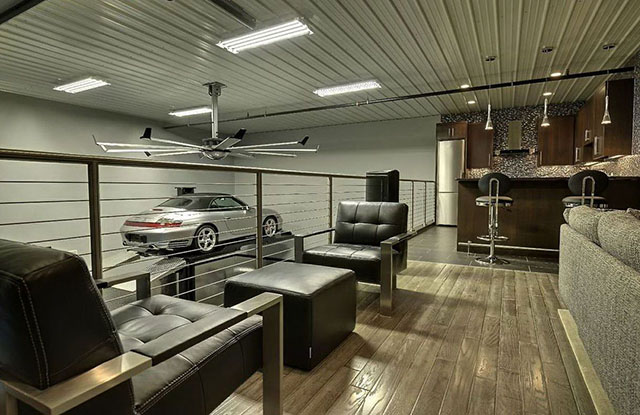 A man cave
Some Fortune 500 companies started out in a garage
The garage is an easily overlooked place, but some of the biggest companies in the world started in a garage. Amazon, Apple, Microsoft, Google, Hewlett-Packard and even Disney.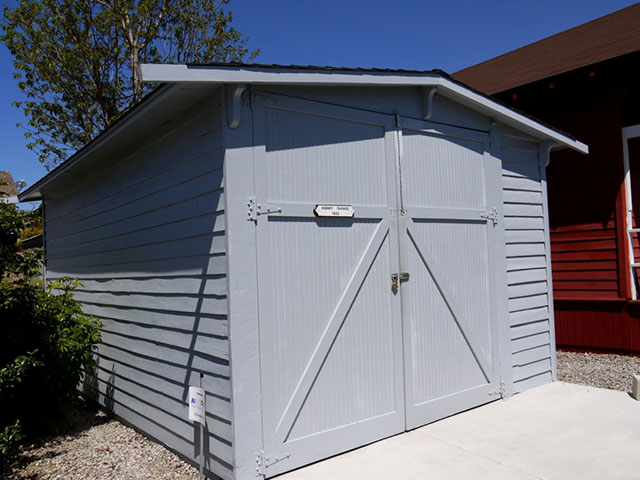 Walt Disney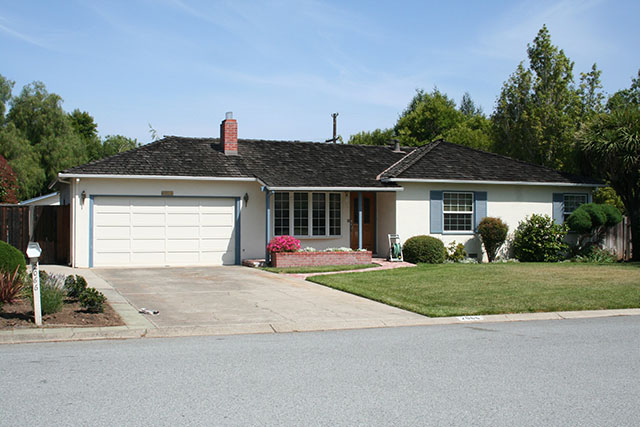 Apple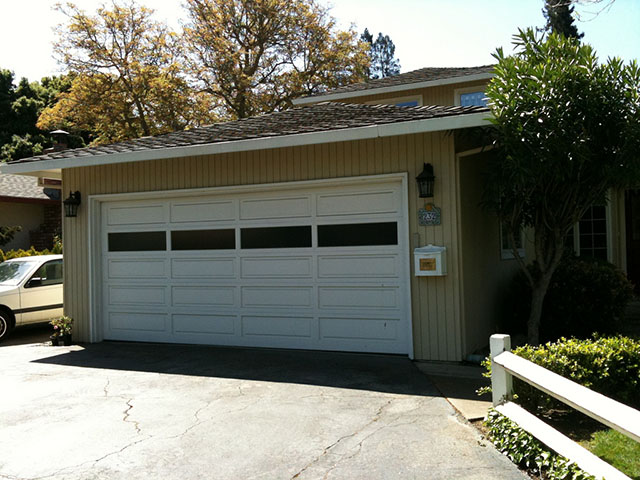 Google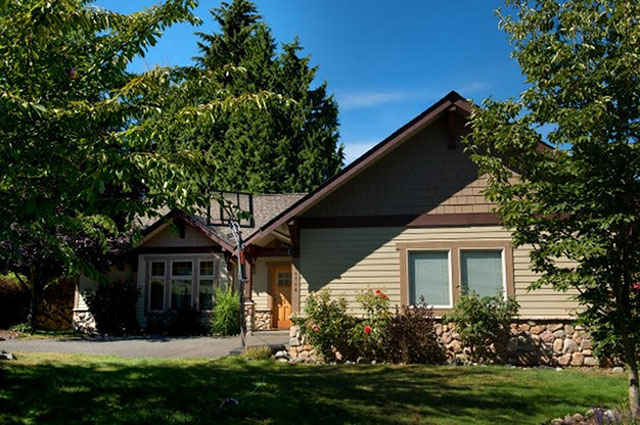 Amazon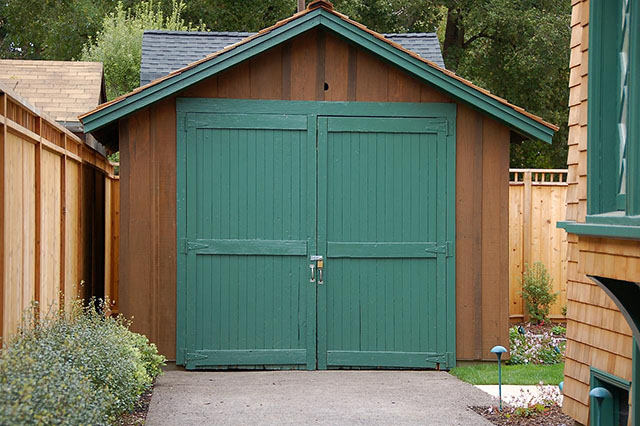 Hewlett-Packard
Garage rock
Many bands have started in a garage. Some are forgotten, but were essential and fun at the time, while others moved on to perform at stadiums. Nirvana, Soul Asylum, The Kinks, Buddy Holly, The Who, The Ramones, Creedence Clearwater revival and many other bands started out in a garage.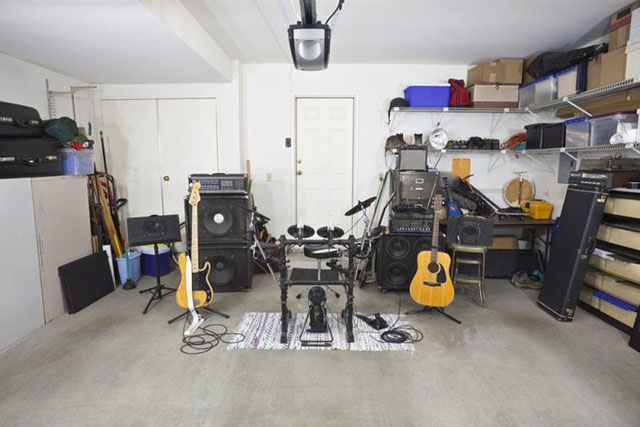 Small business start-up in the garage
There are also the businesses inspired by garages, such as a restaurant designed to look like a garage.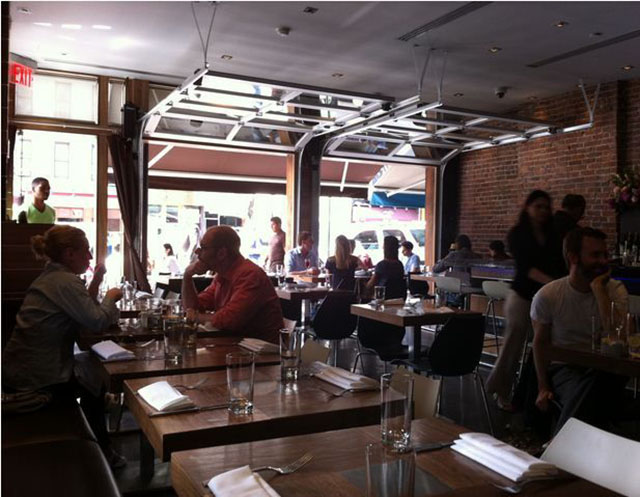 A restaurant made to look like a garage.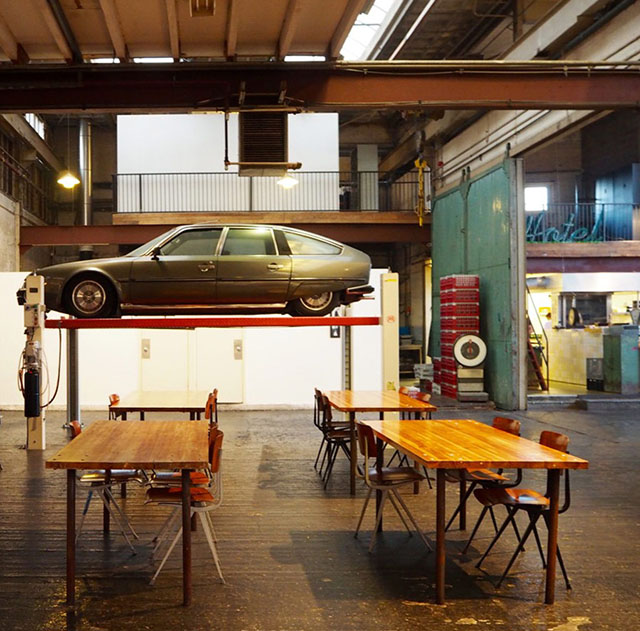 Hotel de Goudfazant in Amsterdam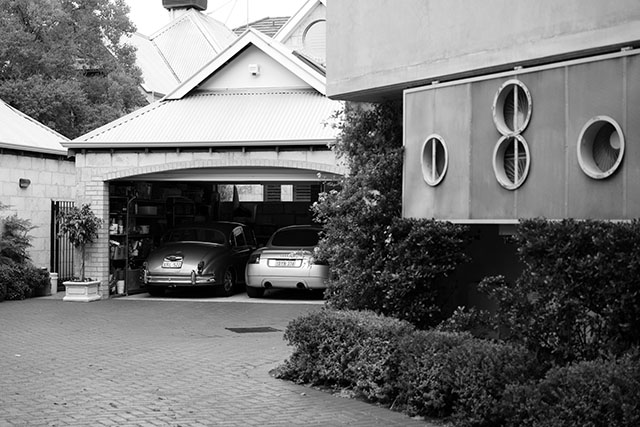 A garage in Fremantle, Australia is simply used … for cars. © Thorsten Overgaard.
More to come ...
I hope you enjoyed today's Story Behind That Picture. As always feel free to email me with ideas, questions, suggestion.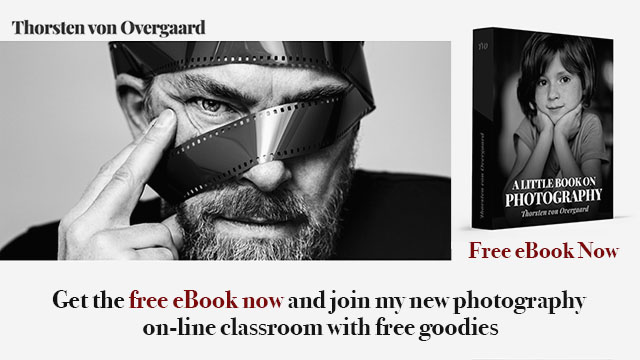 New eBook from Thorsten Overgaard:

"The Portrait Book
– How to Make People Look Beautiful"

"Love the book.
Very insightful and very well done"

"You are my favorite author"

Questions answered in this new eBook:
- What's the secret behind Mona Lisa?
- How do you make anybody look beautiful?
- What is the right timing for portraits?
- What do you say to the people?
- How to photograph your spouse?
- How to edit portraits?
- What is the one right thing in all portraits?
- How to do research for portraits?
- What is the secret to light in portraits?
- Which lens to use for portraits?
- What is the composition rules for portraits?
- How to photograph children?
- Who should I photograph?
- How to do street portraits?
- and more...

Buy Now. Instant Delivery.
Only $298.00
578 pages.
Released April 5, 2020

#1905-0119

100% satisfaction or money back.