By: Thorsten Overgaard.
The Walking Painter
An ode to Henri Cartier-Bresson. By Thorsten Overgaard
The photographer walks every day with his camera.
When he sees a possible photo, he moves quickly with his feet while his hands prepare the camera.
He takes the photo and he's gone in an instant as if it never happened. That's how you get that frozen moment of life where people look like they were living life and as if the photographer was never there.
Only the photograph exists to document it actually did happen.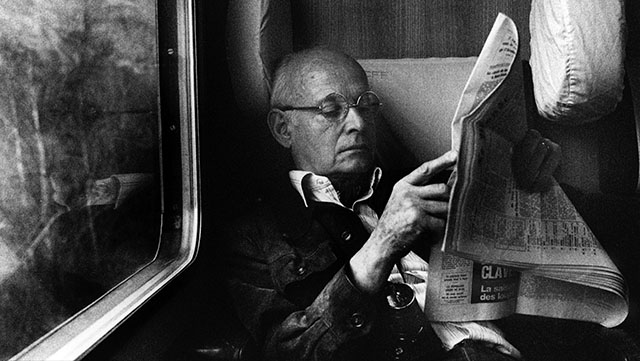 Henri Cartier-Bresson (1908-2004).
Other articles about Henri Cartier-Bresson:
"Understanding Henri Cartier-Bresson in 60 seconds" in the eBook "The Moment of Emotional Impact".
"Behind Gare Saint-Lazare 85 years later". In this article, Thorsten Overgaard revisits the location of the famous photograph and performs some archelogical factfinding.
"The Decisive Moment". Thorsten Overgaard on what Henri Cartier-Bresson meant when he talked about the decisive monent.
The Henri Cartier-Bresson Foundation in Paris, is open for visits at 79 RUE DES ARCHIVES, 75003 Paris.