By: Thorsten Overgaard. December 22.
A Letter to Santa
This time of year would be a good time to write a letter or a postcard to Santa. Tell him what you have been up to, what your plans are for the coming year, and let him know you believe in him.
The address is simply:
Santa Claus
North Pole
Add normal postage
This time of year is - in particular - the time to be nice to other people and to decide how one can be of value to others in the coming years. Santa in particular is a uniting person. Having been around for close to 1,800 years, he never asked for anything, never talked about retirement, and managed to stay neutral in matters of politics or religion. In times of peace and war he has always delivered the goods, as well as been a uniting hope for large and small people.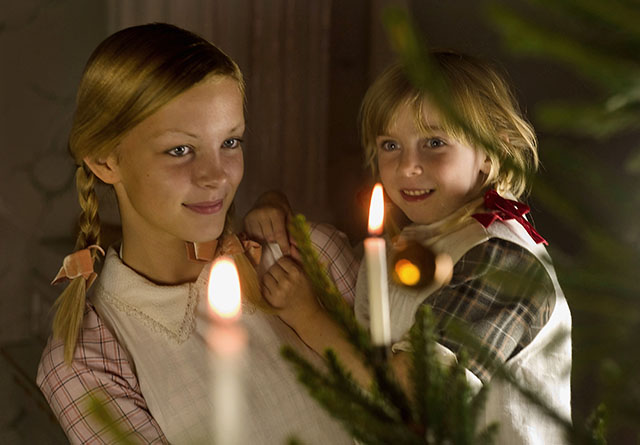 On Christmas eve, the 24th of December, most Europeans light up real candlelights on the tree and form a circle around the tree; then they walk hand-in-hand around the tree and sing Christmas songs.
Christmas in pictures
I spent some time going through my photo archives to see what Christmas looks like around the world. And here they are ...
I have often put myself in places around the world where Christmas was not celebrated too dramatically. Places like Bali, Taiwan, Thailand and such places. This year though, I am in Los Angeles. Being home with my picture archive, I spent a few minutes going through what Christmas has been looking like throughout the years.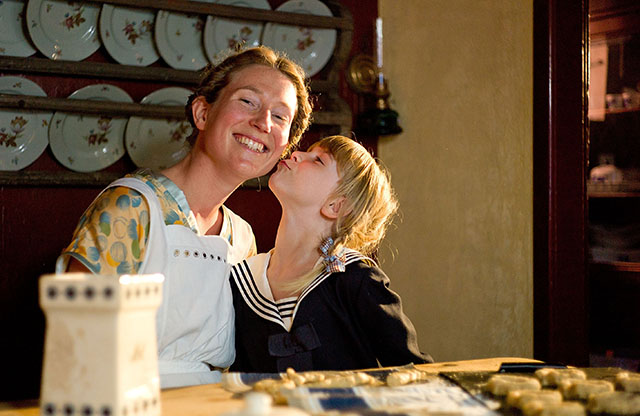 My daughter Robin Isabella in a Christmas shoot showing how Christmsa was in the 1920's with the maid baking for the household. Baking is still a important part of Christmas. © Thorsten Overgaard.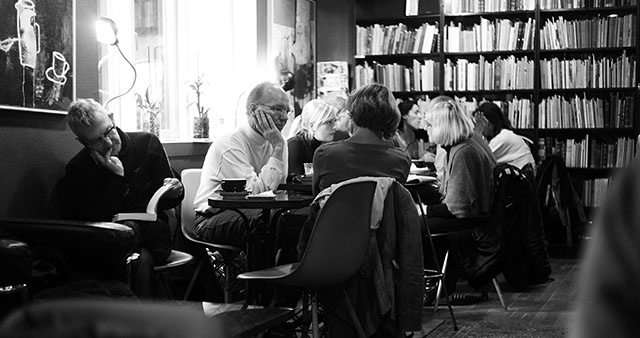 Denmark 2009: The "hygge" ('cozyness') concept is to be indoor with cozy light, drink coffee, read and talk while it is dark and cold outside. As in this cafe in Denmark. Leica M9. © Thorsten Overgaard.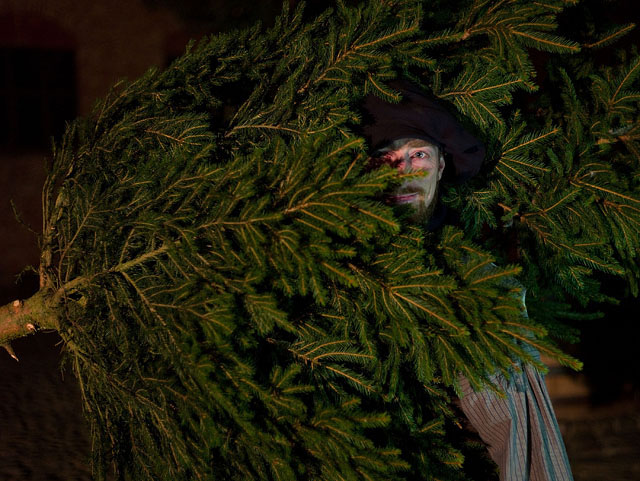 In Europe almost all households buy a real Christmas tree to put indoor. It doesn' make much sense if you think about it, but it's a traidtion and a real tree smells really nice. Few would buy a plastic tree. Leica M9. © Thorsten Overgaard.
A traditional December 24
Christmas Eve in Denmark:

The stores and streets will often start becoming decorated for Christmas as early as late October. After two months of looking forward to Christmas, sitting in traffic jams, and having the credit cards swiped to exhaustion, the actual celebration of Christmas happens on the evening of December 24:

December 24, 4:00 PM
A minority of Danes go to church on this day, or on one of the following days. It is one of the busiest days for the church, and it is seldom seen as a religious event. In a country where 90% are members of the church by birth, most will only see the church for confirmation, weddings and funerals. Only a small percentage are actual Christians. Attending church for Christmas is a tradition that goes along with the Danish concept of "hygge" (being indoors with candle lights and experiencing togetherness while it is cold and dark outside).

6.00 PM
Dinner for the whole family. The dessert is usually "risalamande" with a cream and almond hidden in one of the plates. Whoever finds the almond gets an "almond gift"

7.30 PM
The family dances around the Christmas tree and sing songs.



The ideal of a Christmas in Denmark.

8.00 PM
As the children have been bursting for a month and just can't take it anymore (and nobody sings that well anyways), the family gives in and unpacks the presents under the tree. In some families, everybody attacks the tree and open their presents at the same time. Others open one gift at a time; and the one who just opened a present gets to pick the next present and deliver it to the next person. This is a good way to make the evening last a bit longer, and for everyone to see what was given and received.

9:30 PM
It's over and everybody wonders how there could be so much work for these few hours of celebration. The children are put to bed a bit later, and it's not unusual that the whole house is asleep before 11.00 PM.

The traditional Christmas Days are December 25, 26 and 27, which are bank holidays. The whole country is in a quiet mode, with almost all offices and stores closed; and many extend the holiday until after New Year's evening. Even the cinemas are closed and don't open until the 27th. It's family time, and there is not much otherwise to do. Often, there are long walks and Christmas lunches at other family members' places; sometimes with friends (but mostly the Christmas days are a family time and are not a social event with friends).

Just as it's difficult for Danes to comprehend that Americans don't celebrate Christmas on Christmas Eve (the 24th), it's equally weird for Americans that Danes don't understand how to celebrate Christmas on the morning of the 25th. The difference extends to the degree that Danes stop everything for four full days in order to celebrate Christmas, whereas Americans go straight back to entertainment and shopping later on the 25th. On the 28th, the Danes join in kind by exchanging gifts, going out to big New Year's sales, and shopping for New Year's eve celebrations – which are very alcoholic and explosive events (literally).

.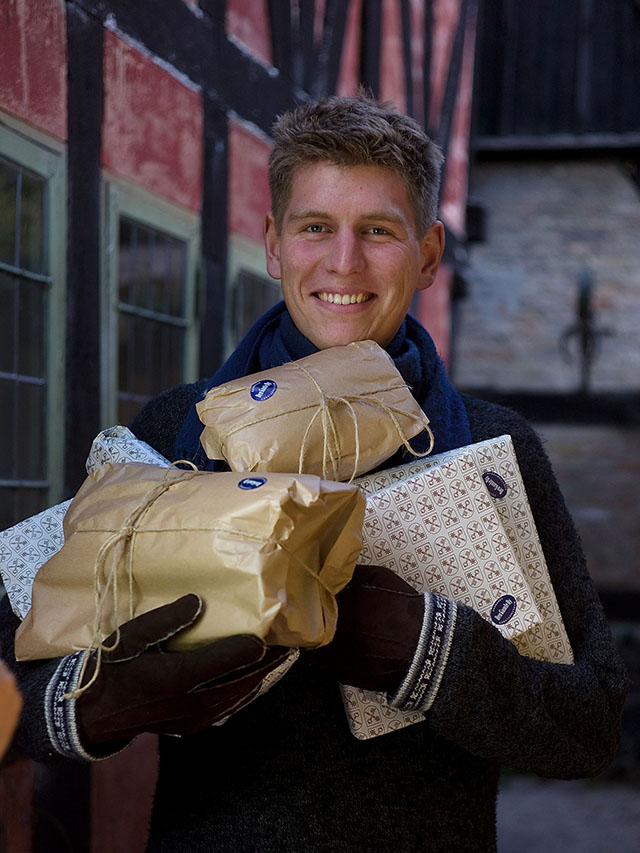 When the credit cards swiped to exhaustion, the Christmas can be celebrated. That's how it is in most cultures. Leica M9. © Thorsten Overgaard.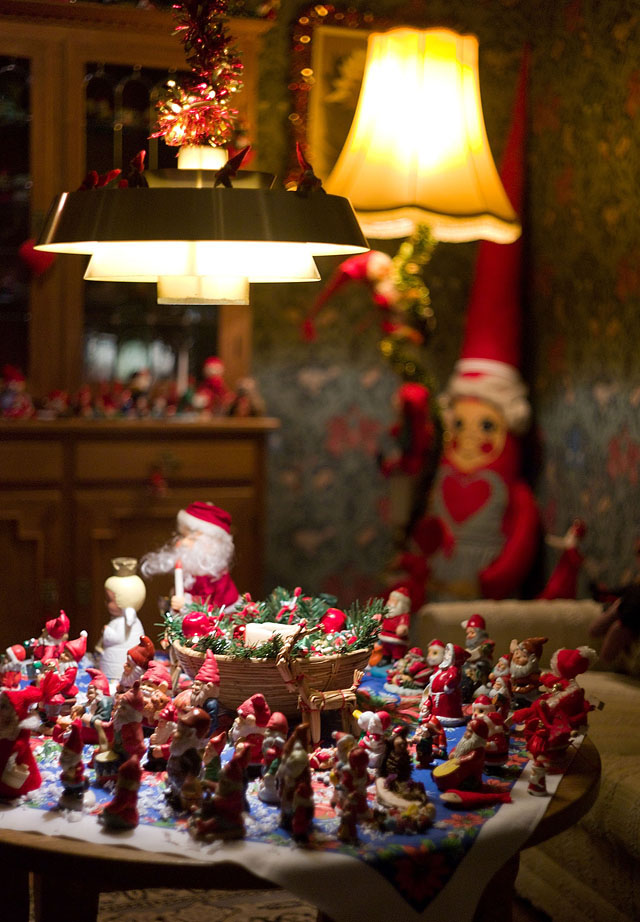 A traditional Scandinavian Christmas in the 1960's. © Thorsten Overgaard.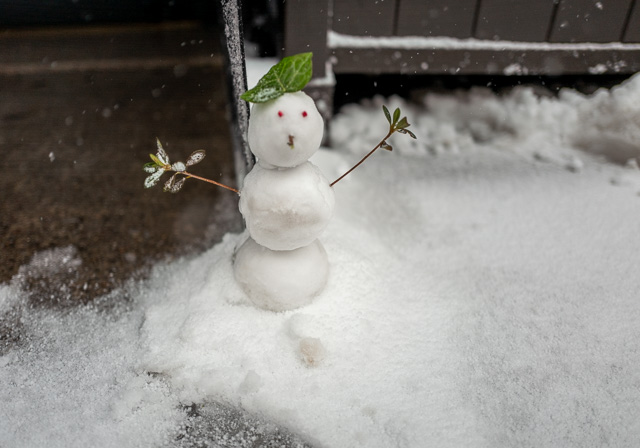 Snow man in New York 2016. Leica Q. © Thorsten Overgaard.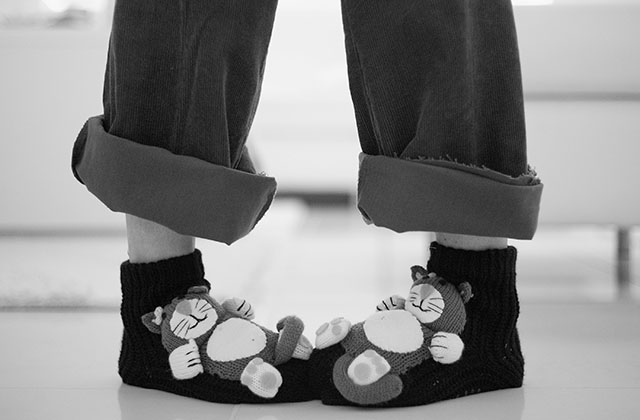 Christmas socks. Leica M9. © Thorsten Overgaard.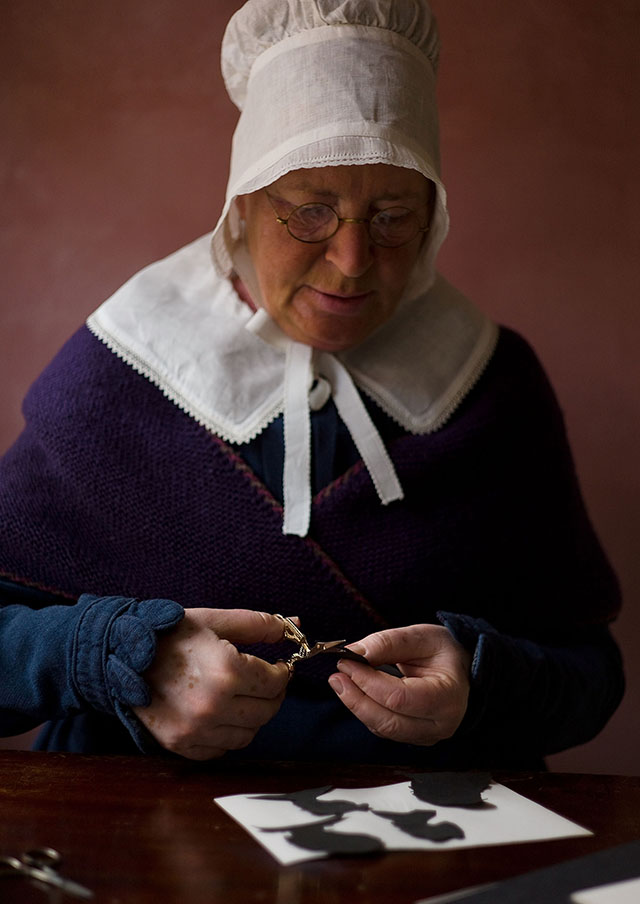 Clipping, coloring and gluing together Christmas decorations is a tradition. Here from a shoot I did to illustrate how this art was performed back in the time of H. C. Andersen. Leica M9. © Thorsten Overgaard.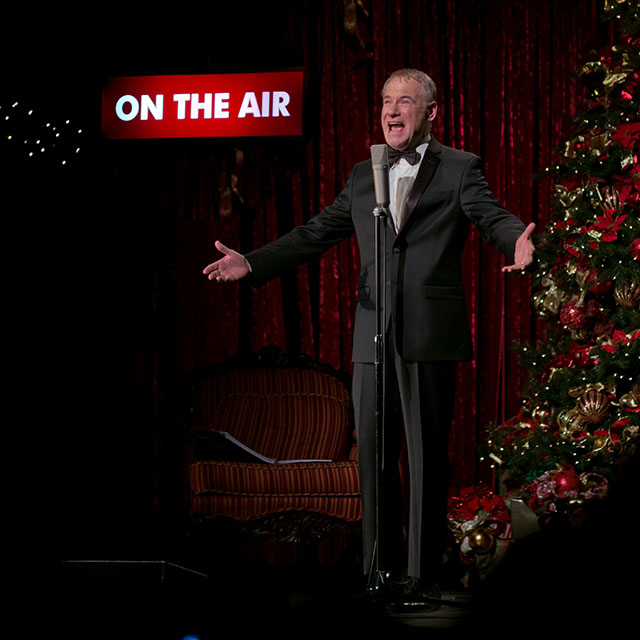 A Christmas reading in Hollywood by Jim Meskimen. Leica M240. © Thorsten Overgaard.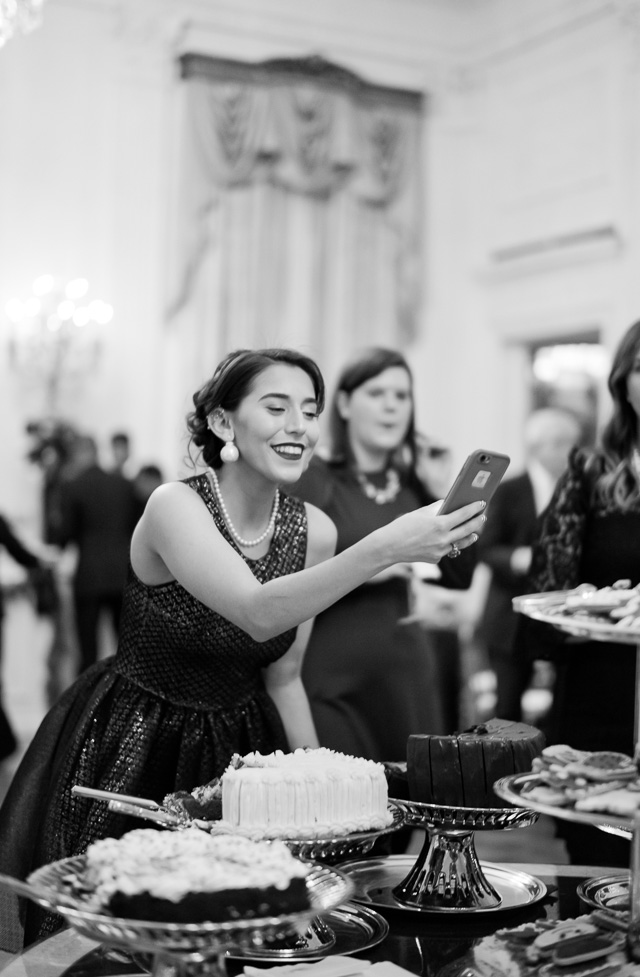 Food, sweets and Christmas. Here it's the White House Christmas reception 2017. Leica M10. © Thorsten Overgaard.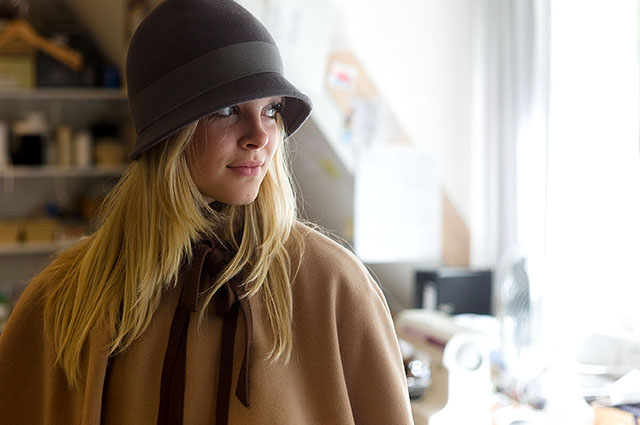 Not exactly Christmas, but I found this picture of my daughter Carolien dressed up in original 1927 fashion for a photo session about Christmas. Leica M9. © Thorsten Overgaard.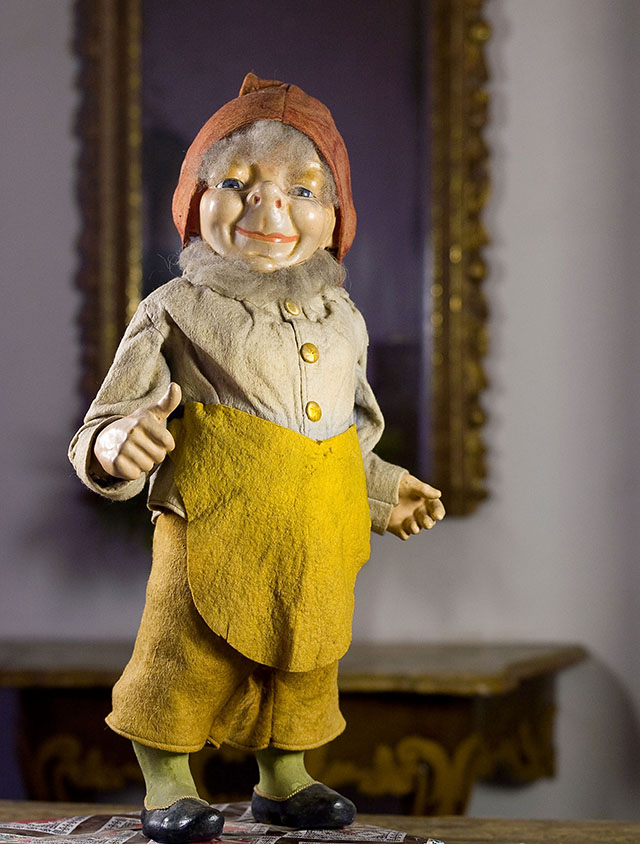 Some elements of the Christmas tradition can seem a little scary at times. The goblins are small, malicious and greedy by tradition stretching back to the Middle Ages in Europe. Leica R9/DMR 2006. © Thorsten Overgaard.
My Christmas
When I was a child I could hardly wait for Christmas. It never ocurred to me that this excitement would ever change later in life. When I was 6 my brother and I committed our first crime during Christmas: We peeked and learned our dad had bought us two very expensive transisor radios with cassette players. We jumped around for hours and then pretended as nothing when our parents came home.
In my 20's I started buying my own presents that people could give me, and over the years I simply bought what I wanted, whenever I wanted. In a way you could say I started off on the wrong foot with Christmas, a child of the consumer age. I should redefine Christmas for myself. The American Thanksgiving is more in the spirit of what Christmas ought to be.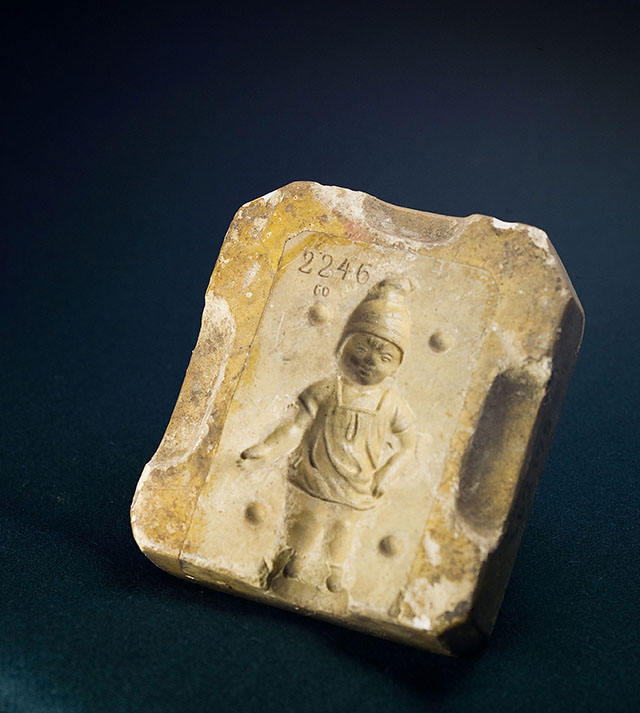 A bakery form to make marzipan figures and/or cookies, from about a 150 years ago. Leica R9/DMR 2006. © Thorsten Overgaard.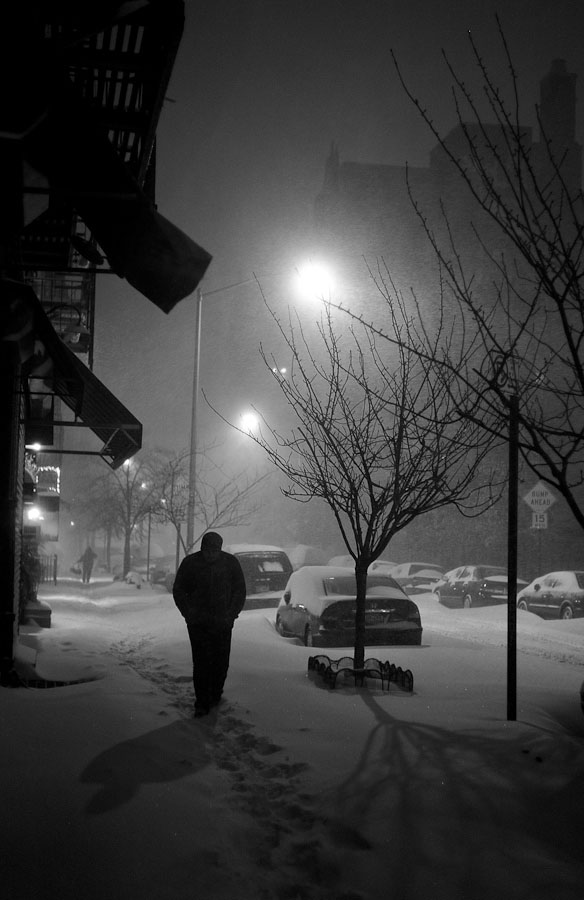 Let it snow: In 2011 I stayed in New York for Christmas with my three children. Santa gave us a lot of snow that year. © Thorsten Overgaard.

Reading Christmas stories in Denmark in 1927. Staged photo with my daughter Robin Isabella reading Pete's Christmas. © Thorsten Overgaard.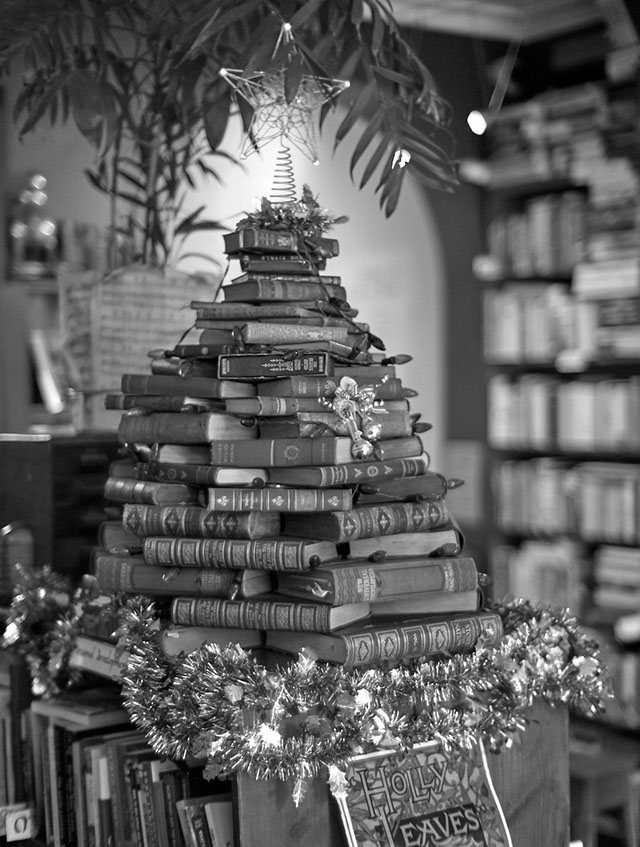 Books made up as a Christmas Tree in Sydney in 2018. Leica M10-P. © Thorsten Overgaard.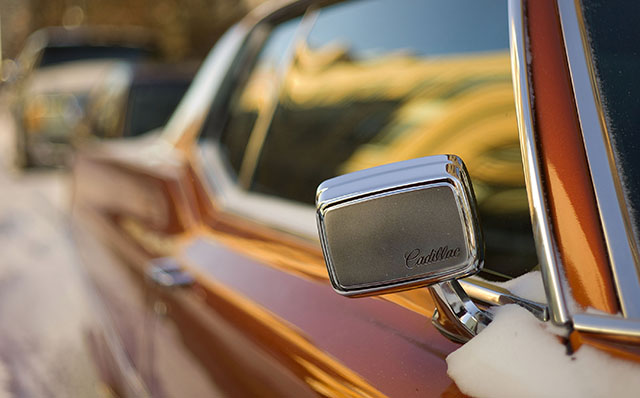 Christmas is about giving gifts to others ... and sometimes to oneself. As this classic Caddilac in the sunset and snow in New York, 2011. © Thorsten Overgaard.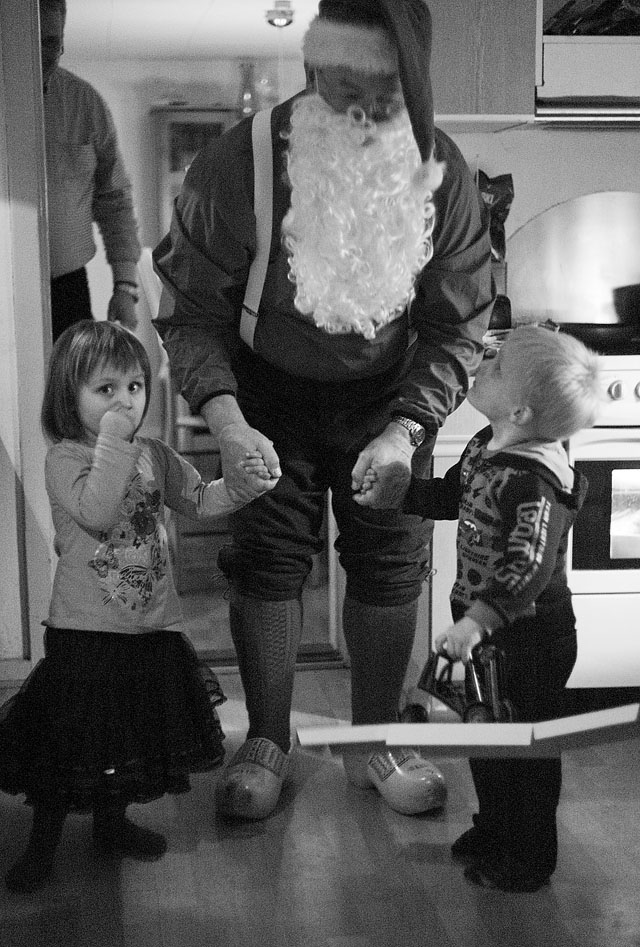 Danish dad dressed up as Santa Claus in 2009, pretending to have just arrived from Lapland to deliver the presents. Leica M9. © Thorsten Overgaard.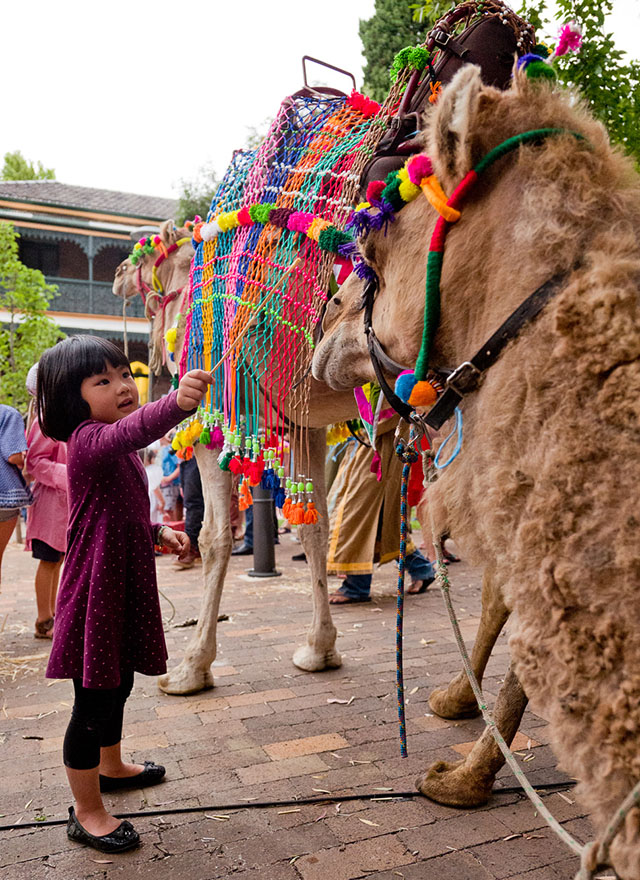 Religious Christmas pla in Sydney in 2015. Leica M240. © Thorsten Overgaard.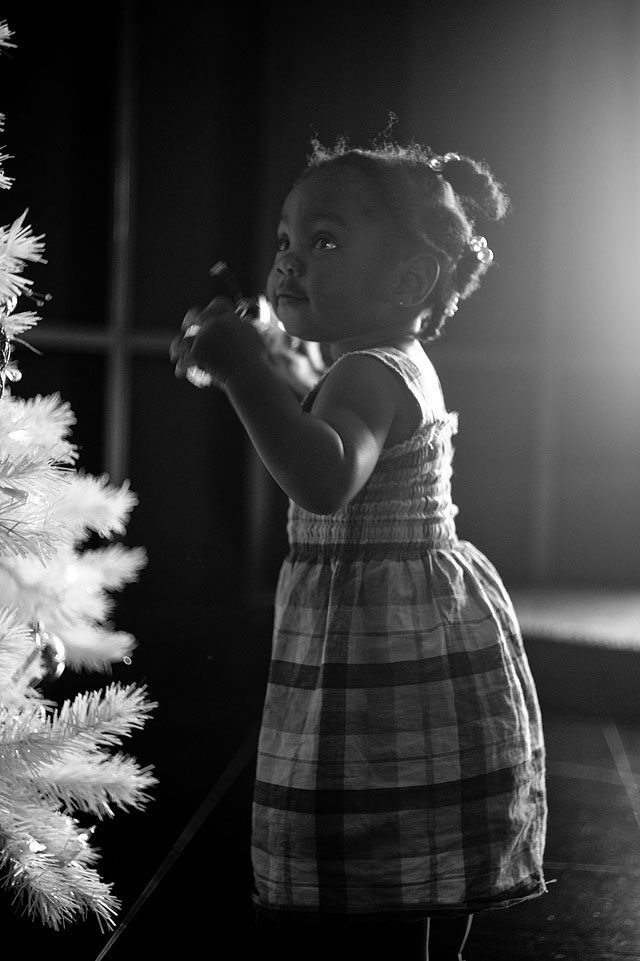 White Christmas tree in Bonaire Caribbean, 2009. © Thorsten Overgaard.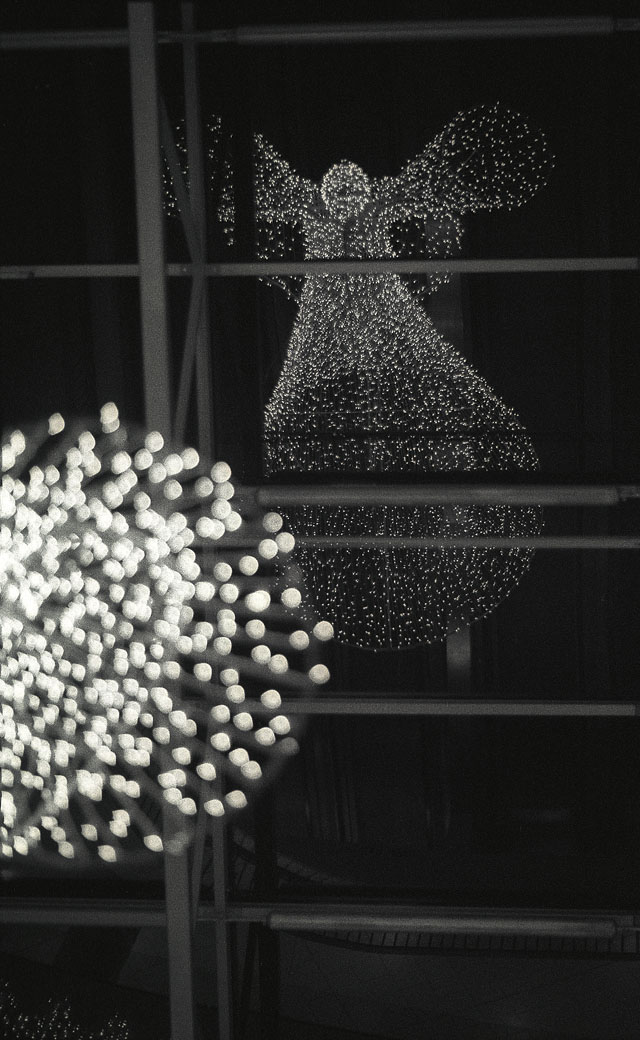 Shopping mall decoration in Denmark 2004. Leica M4. © Thorsten Overgaard.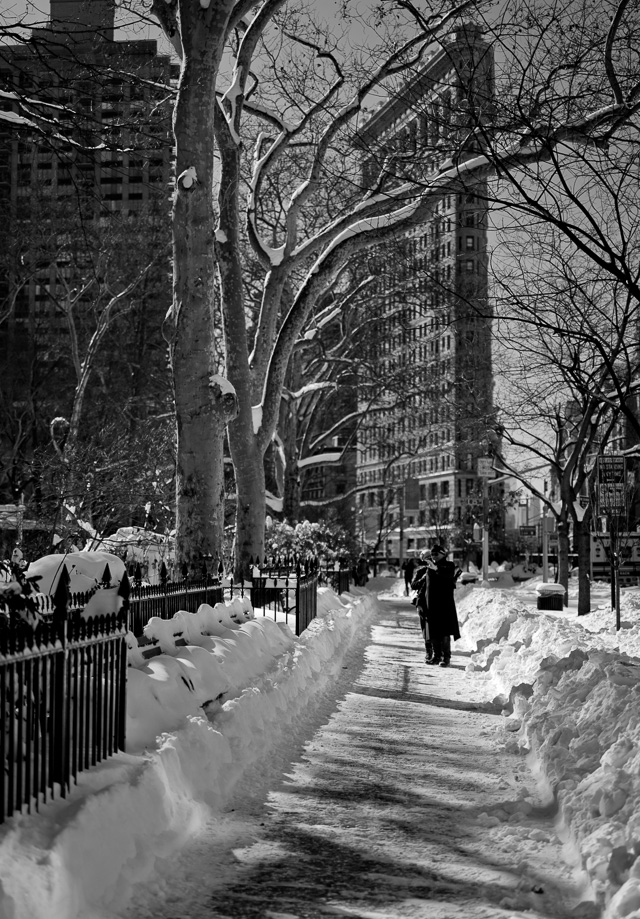 For us who grew up with white Christmas, it's a great pleasure when it actually snows this time of year. The more the merrier. A thick layer of snow puts a damp to the sounds, stops traffic and the usual business of things; it makes the whole place into a playground and a landscape to be explored. Leica SL. © Thorsten Overgaard.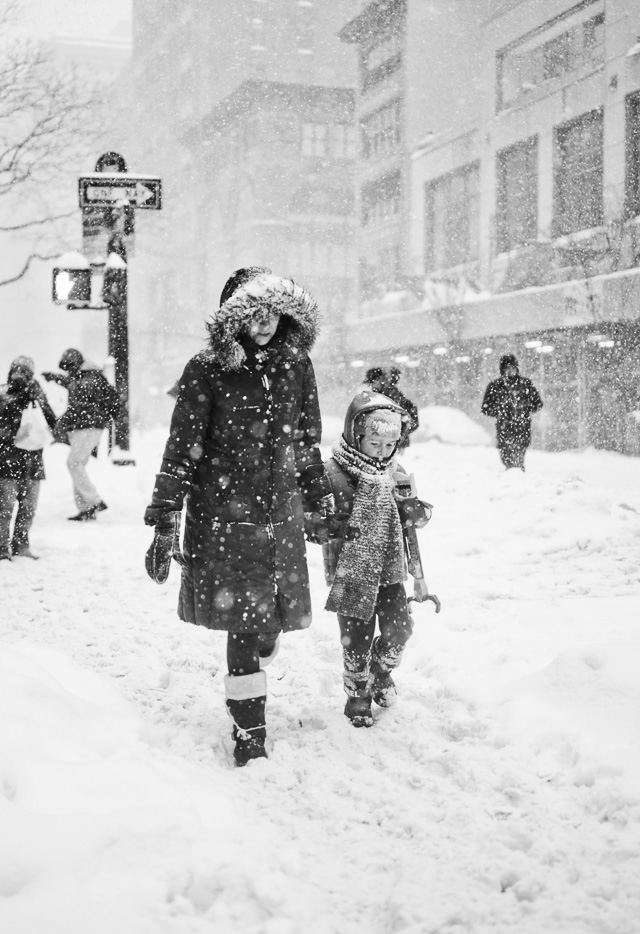 Leica SL. © Thorsten Overgaard.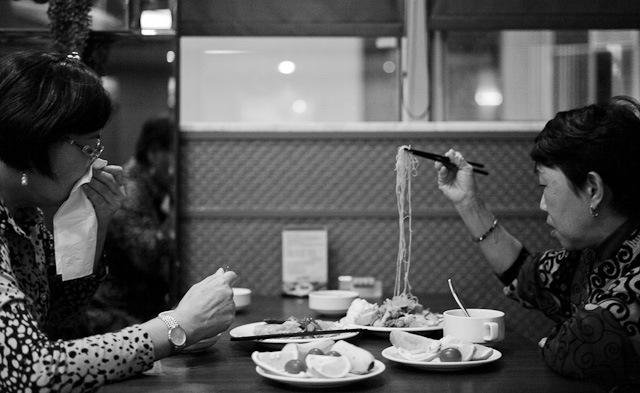 December in Taipei, Taiwan 2014. © Thorsten Overgaard.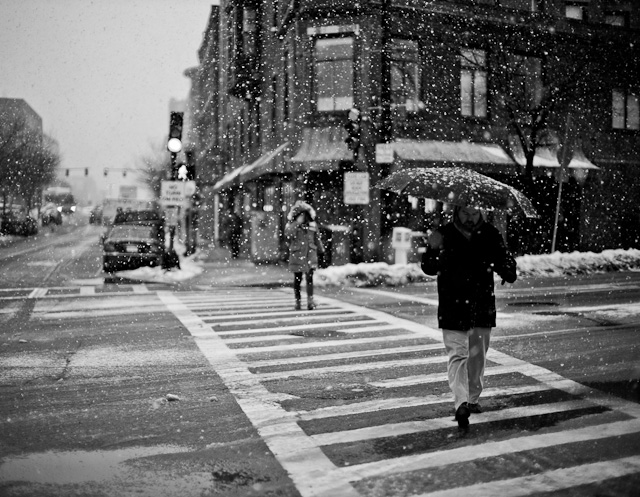 Boston 2012. Leica MM. © Thorsten Overgaard.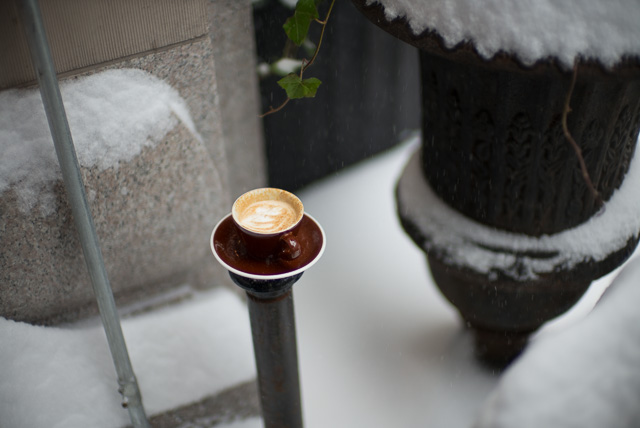 New York 2016. Sometimes it takes small things to make us happy. Leica M240. © Thorsten Overgaard.
I hope you enjoyed today's Story Behind That Picture. One of the strengths of the human mind is that we can change our minds by simply deciding to do so. As always, feel free to email me with questions, ideas and suggestions.