The Story Behind That Picture: "Doug E. Fresh"
By: Thorsten Overgaard. March 24, 2016
I usually say that a good portrait is one that the person uses and keep using. If the person in it doesn't use it, it's not a good portrait. Just a good photograph.
The reason I mention this again is that I went to Harlem in New York some months ago to do a portrait with Doug E Fresh that I thought was great.
Except, he didn't use it.
This is the story about a photograph that didn't make it. Coincidentally I was doing atmosphere photos from Harlem for one magazine and Doug E. Fresh for another magazine, so I got to spend some days visiting Harlem.
I went to Harlem some days before (see the previous Story Behind That Picture, "The Harlem Experience") to see and experience Harlem for the first time. The schedule for the portrait wasn't set in stone either.
Buy the new eBook
"A Little Book on Photography"
by Thorsten von Overgaard

Order now - Instant delivery.

★ ★ ★ ★ ★ ★

It's a humorous understatement to call this
new eBook by Thorsten Overgaard for
"A Little Book on Photography".
It's a grand book, a history lesson, life experience, a biography and poetry book and brilliant photo book!
All in one beautiful package of 180 pages
to fire you up and get you to love
photography ... unconditionally!

"A Little Book on Photography"
eBook for computer, Kindle and iPad.
New release March 2017.
Intro price only $47 - 180 pages.

Buy Now

Instant Delivery
In fact, the editor and other people involved weren't sure it would happen. But I had arrived in New York, so I was more than ready. But it's a fact of life that celebrities travel all the time and they have a filter of people around them. Till you get to the actual person it is always hard to finalize dates and places. And even when you think you got it, things may change.
Joy and I had dinner one evening after we arrived in New York and I was mailing back and forth with the editor. Then we realized we had been hanging out with Doug E. Fresh's wife and youngest son Jonah. We told the editor we could go via her, and he said, "By all means, if you can get hold of him, do it! I can't."
So we called her and that's how the date for the shoot got finalized. Wifes and mothers are the best tools to get things done.
Mr. Cool - Doug E Fresh 101

If you weren't around when the Human Beat Box came about, here's a short 101 on Doug E. Fresh:

Doug E Fresh has his fingerprints all over the hip hop and rap music of today since his breakthrough 31 years ago with the hits "Da Di Da Di" and "The Show" that made him one of the biggest names in rap music at age 18.

He's widely known as the original "Human Beat Box" and a master performer being able to imitate drum machines and various special effects using only his mouth, lips, gums, throat, tongue and a microphone. Michael Jackson sampled Doug E. Fresh and Slick Rick's "La Di Da Di"

"Hip-hop is supposed to uplift and create, to educate people on a larger level and to make a change." - Doug E. Fresh


iamdougefresh.com
Shooting magazine cover in Harlem
I had decided for the hour just before sunset as the best time for an outdoor shoot in Harlem; low sun and warm colors. I would look for and find the exact spot when I got there. It's all about the light.
We arrived in front of the place where some friends and family were hanging out outside. Doug E Fresh has a studio in one brownstone building and lives not far away, and apparently his entourage, kids, father, sisters and all live in the same area.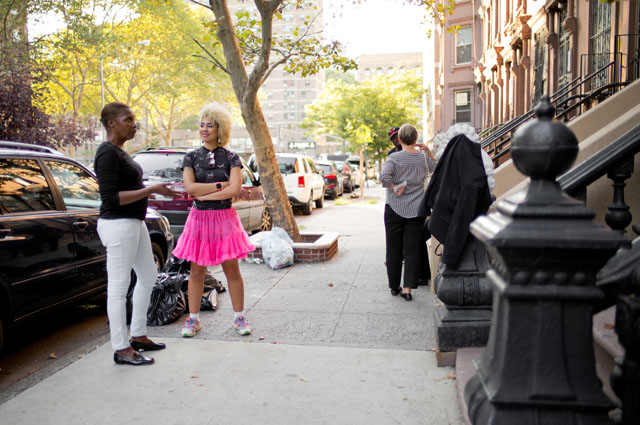 Visiting Harlem to do portrait. © 2015-2016 Thorsten Overgaard.
On the other side of the street was the projects. His sister told that Harlem has gotten much better. "But Friday it get's a little crazy over at the projects with drinking, so Friday evening I just try not to be on the street."
After a while Doug E. Fresh arrives too. I can tell now why the editor and others were afraid it wouldn't happen, because he's the king of Harlem and he's a little hesitant. He hasn't made up his mind yet.
His driver comes by to pick him up. He actually has a meeting in Brooklyn to go to, he tells me, so what do we do? I explain that I work fast, so either we do it before or we do it after the meeting.

He's quiet for a little while. "All right", he decides. As I get the location ready, the car takes off. With Doug E. Fresh.
What the heck?
His sister tell me he just wanted to go get his hair cut two blocks away. He will be back in 10 minutes. He actually comes back and we're all set. I shoot the portraits by a staircase outside with the background glowing of the low sun. That will be the cover.
It goes well, he's very easy to work with. He want's to show us the studio.
As always when you get through the filter of assistants and entourage, to the actual person, it's easy. He owns it; he got all the time in the world and he is enjoying it.
We get the idea to do a photo of him by the studio console, so we do that really quick. We use the few spotlights in the ceiling and a reflector to reflect the light back onto his face. He's a natural, all he has to do is sit and be himself.
Then we're done and he can head over to Brooklyn for the meeting. It all took less than 30 minutes. We head to the train down to 29th Street where we live.
Mission accomplished. Everybody is happy. We got it.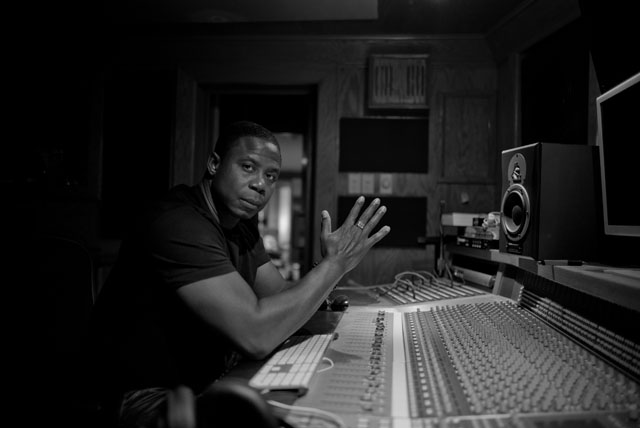 Another photograph from the console in the studio. We played with using the photograph or maybe the whole story in black & white to bring it back to early hip hop of the 1980's, so I made some versions for that also. Leica M 240 with Leica 28m Summilux-M ASPH f/1.4. © 2015-2016 Thorsten Overgaard.
He didn't use it
Some months later I get a mail from the editor not to worry about the magazine cover when I get the magazine: Doug E Fresh had asked for it to be taken again. He changed his mind. Nobody knows why.
It's a shame, but it confirms the rule. That's how it works. If the person doesn't use it, it's a great photo but not a great portrait.
It could be he changed his mind on the red jacket he was wearing, or maybe he didn't like the way the light was on his face.
Nobody has to tell why he or she doesn't like a portrait. If they use it, they like it. If they don't, they don't.
But at least I got a great photo by the studio console that we both like.
One day I will make him a portrait he will use for everything, all the time, forever and ever …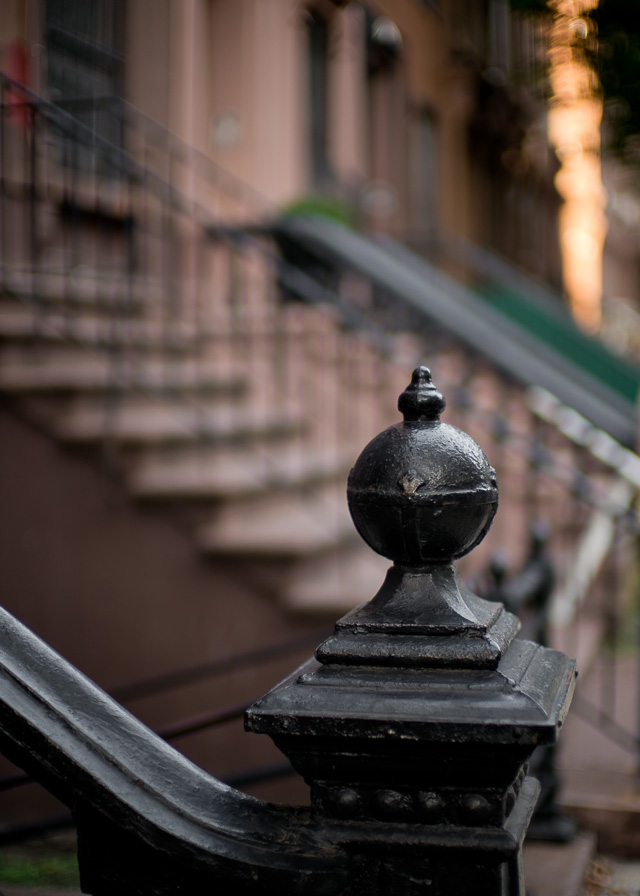 You don't get to see what he didn't want to use. But here is the test shot of the light and location, all looking really promising. © 2015-2016 Thorsten Overgaard.
I hope you enjoyed this Story Behind the Picture. As always, feel free to mail be at thorsten@overgaard.dk for ideas, questions and suggestions.