Thorsten Overgaard's Optical Special Effects - Page 1
By: Thorsten Overgaard. January 23, 2020

TIFFEN Diffusion Filters
In my hunt for imperfect optical lenses (often referred to as rock'n'roll lenses), I've found this easy and inexpensive way to make special photographs. Diffusion filters is an exercise in time travel back to the 1980's and the 1920's when the great masters used soft filters and Vaseline to soften the image.
Today I'll tell how to use diffusion filters to make photographs like this one.
| | | |
| --- | --- | --- |
| No filter: | | Diffusion filters: |
| | | |
| 50mm Summilux ASPH f/1.4 at f/2.8 | | 50mm Summilux ASPH f/1.4 at f/1.4 with TIFFEN filters |
I've worked with the Leica Thambar 90mm f/2.2 lens ($7,195.00) to get that soft dreamy portrait look, but I was never entirely satisfied with it. After all - that is my conclusion at least - the Thambar was made for a 1920's standard of film cameras and tends to not fulfill the detailed scrutiny of digital sensors.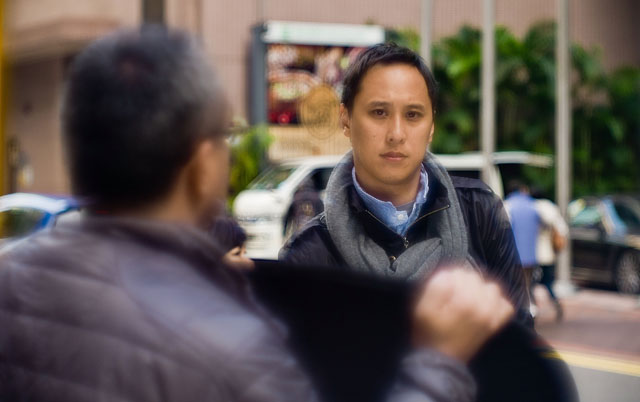 Using the Leica 90mm Thambar-M f/2.2.
Diffusion filters in history
One of my personal favorites in use of diffusion filters is the Thriller cover made by Dick Zimmerman, using a Hasselblad 6x6 camera with diffusion filter (clear glass with white dots). What I like about it is that you don't notice the effect even it is clearly there. Special effects should support the story, not be the story.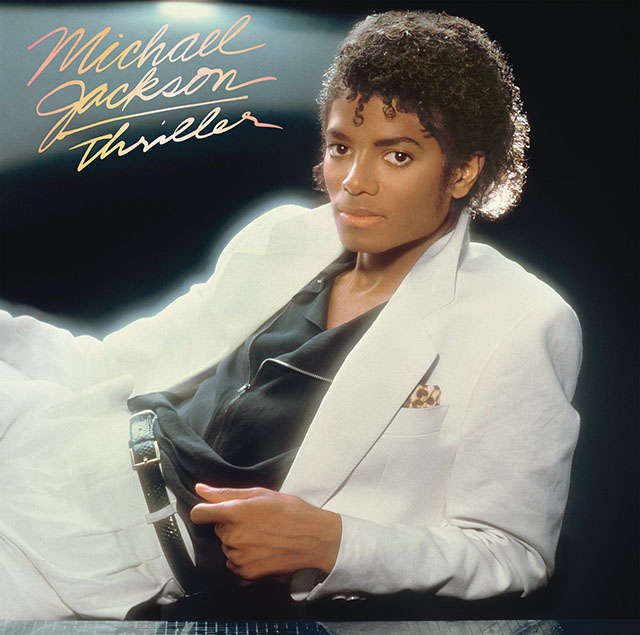 Hasselblad with diffusion filter (clear glass filter with white dots). The reflection behind MJ is from a plexiglass screen. Dick Zimmerman.
Dick Zimmerman was the celebrity portrait photographer of the 1980's, taking over from the famed George Hurrell who used large format cameras with a little bit, or a lot of Vaseline applied to the front of the lens for glow. Both Dick Zimmerman and George Hurrell also mastered the light to capture both details and glow.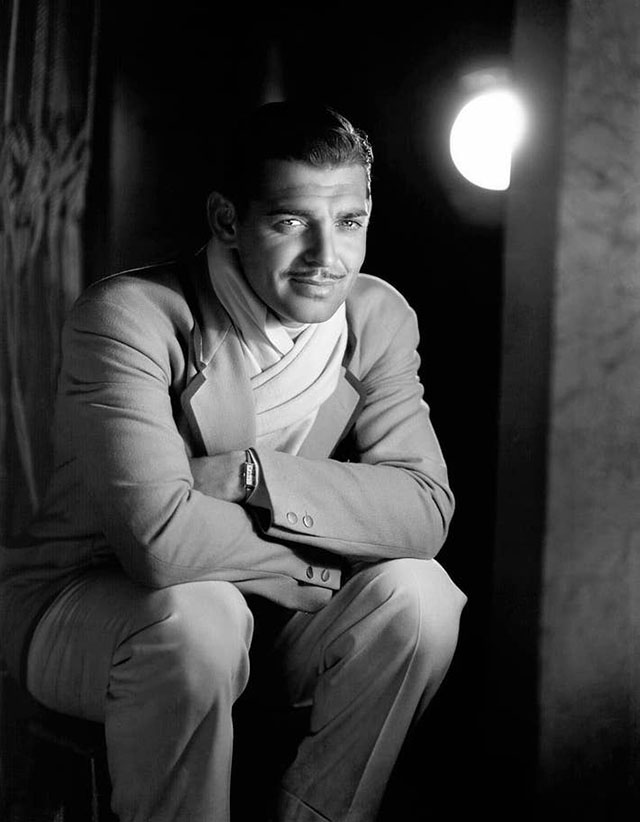 George Hurrell (1904-1992) large format camera with Vaseline on the lens
TIFFEN filters
I've used the TIFFEN filters for a few assignments in the past where I worked in darkness and with just a few candle lights as a light source (inspired by Stanley Kubrick's famous candlelit scene in Barry Lyndon").
The use of effect filters becomes more visible in moving pictures than in stills. Stanley Kubrick didn't really use any diffusion filters, but used the extremely lightstrong Carl Zeiss Planar 50mm f/0.7 lenses originally made for NASA, which in themselves have soft diffusion.
Soft lenses and diffusion filters seem to glow and come alive with backlight and relatively strong light sources. A candle light is not a strong light source in itself, but when used in a dark room, it becomes a relatively strong light source that will glow. The ideal setup of the aforementioned Thamber 90mm lens is to have strong backlight from an angle behind the subject; and soft light on the face.
However, the problem with soft lenses of the past without coating to suppress internal reflections is that the light shining straight into the lens tends to create an overflow inside the lens. So you need sufficient light on the face to capture the texture of the skin and the life in the eyes, and at the same time strong enough light from behind to create edge-light, as well as an overall glow of the photograph. On the edge of overflow, so to say.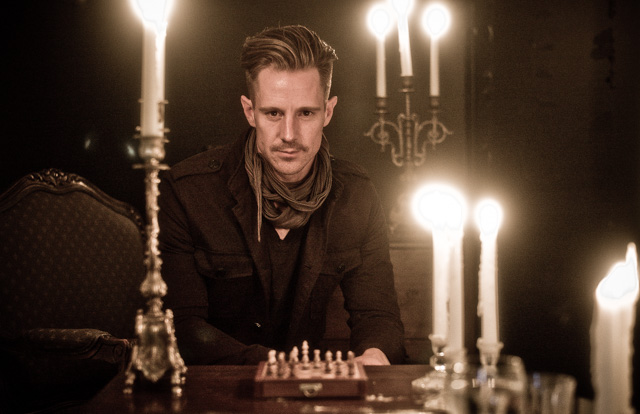 Actor Jason Dohring caught in a dark room lit by only candle lights. TIFFEN Pro Mist 1 filter on Leica 50mm Summilux-M ASPH f/1.4. © Thorsten Overgaard.
Controlling soft filters
Getting it just right with diffusion filters is a bit of a trick. You want to maintain details, but you also want the diffused, soft glow. In many cases, the softness takes over.
However, here are a few tricks. Apart from the fact that the TIFFEN filters cost very little compared to buying a lens, you can stack them. You can also hold them at an angle with a hand in front of the lens, so as to create a diffusion as you wish. Many movies use fishnet or lace on the back of the lens, or in front of it to create diffusion and flare, but that's another story for another day.
The point of this story is sharp lens, soft filters
A modern sharp and detailed lens such as the Leica 50mm Summilux-M ASPH f/1.4 will usually create a crisp and clear image, high contrast and many lively micro details.
When you apply a filter in front of it, you soften the glow, but the details remain to a large degree. This is a remarkably beautiful solution in comparison to an entirely soft lens that only offers softness but loses the details of skin texture and hair.
Stacking filters
The diffusion filters from American filter producer TIFFEN are mainly made for cinema where they add haze, diffusion, glow and softness to the moving image.
When you do still photography, you tend to need more effect to be able to see and appreciate it in a still photo that is just a single frame, and usually seen in a much smaller format than the format of a cinema screen.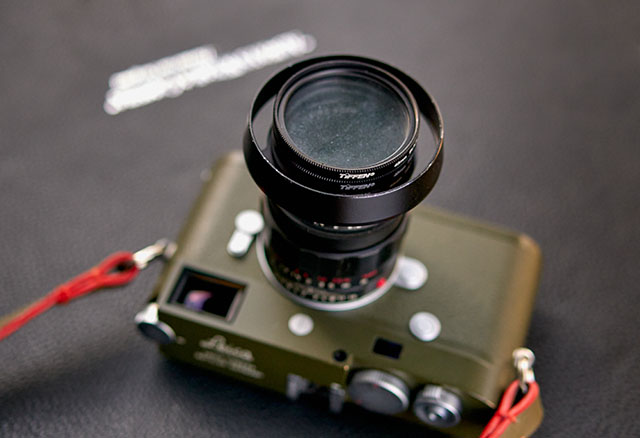 Here's my 50mm Summilux-M ASPH f/1.4 stacked with three TIFFEN filters. As you can see, cleaning the filters and lens is the least of your concerns. They just look like you just pulled them out from a drawer after 50 years.
Buy this New eBook by Thorsten Overgaard


In this easy to read and apply eBook, Thorsten Overgaard takes you on a journey to see, understand and simply use light.
"One of the most important ways to get an aesthetic and pleasant picture is to find the good light."

"Finding the Magic of Light"
eBook for computer and iPad
Only $47.

Order now - Instant delivery.
44 Pages. More info.
Adding more glow and detail to a soft image
Besides using a sharp lens with soft filters, I also sometimes use Photoshop to enhance the perception of details and glow.
How so?
Simply by making certain details such as the eyes and the lips more contrasted. You use Photoshop for that. First you paint the Highlights with the Dodge Tool (set to 5% or 10%), then you paint the Shadows with the Burn Tool (set to 5% or 10%).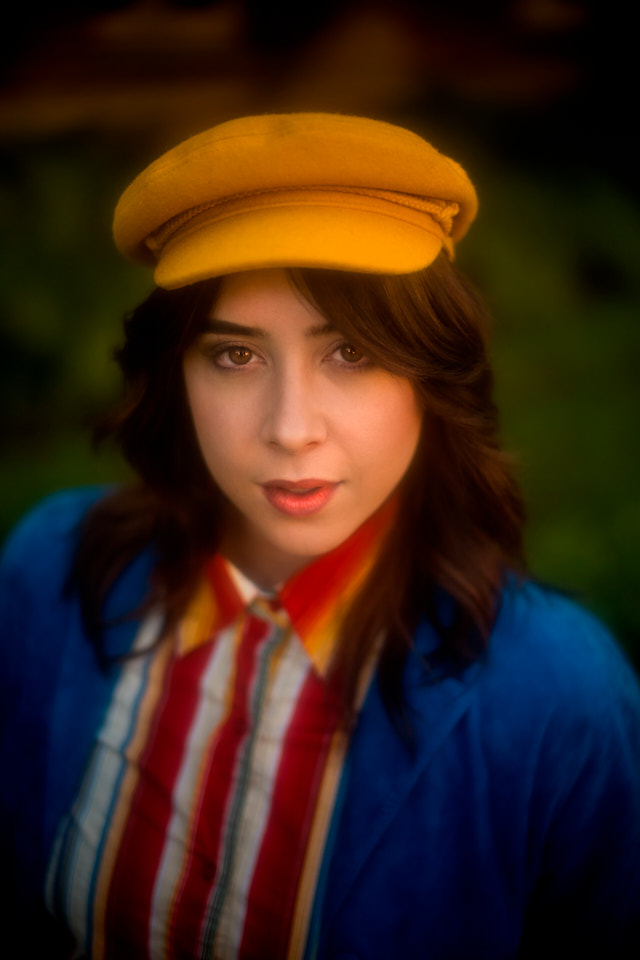 Singer Nikki Lorenzo. Leica 50mm Summilux-M ASPH f/1.4 with three TIFFEN filters stacked. © Thorsten Overgaard.

I stacked BLACK PEARLESCENT 1, PEARLESCENT 1 and PRO-MIST 1 for my photo of Nikki. For no particular reason other than that I had these filters. I would have used three of the same, but I just didn't have three of the same. So I took what I had to produce an extremely soft image with good micro details (thanks to the lens' optic). See the TIFFEN homepage for all the possible types of filter.
I'll Dodge the reflections in the eye first, then the white in the eye a bit less (I don't like overly white eyeballs, as this looks unnatural), and then I will Dodge stripes in the hair, the highlight in the lips, highlighted edges on textiles, and often jewelry. All that shines gets to shine more. Often I apply a larger Dodge tool to a V-shape of the face as the last step.
Then I apply the Burn tool to the eye line, the eyebrows, the darker ring around the eye pupil, the shadow under the nose, the lips, and often the edge of the chin if it makes sense. Then with a larger Burn tool, I'll burn the shadows in the hair, the opposite V-shape of the face (the V-shape is lightened with the Dodge tool), the lower sides of the face are burned with the Burn tool to make the face stand out and look slimmer). Then I apply the Burn tool to any shadow areas on the clothing and the background that I want to make darker.
Ideally, as you work with it, the image doesn't look overdone. In fact, it should feel as if your editing had no effect. If you had made a Duplicate Layer in Photoshop before you started, you can now see the difference you've made. It made a big difference, but it still looks natural. That's my ideal.
| | | |
| --- | --- | --- |
| Original photo: | | Enhanced with Dodge and Burn in Photoshop: |
| | | |
| 50mm Summilux ASPH f/1.4 with three TIFFEN filters | | 50mm Summilux ASPH f/1.4 with three TIFFEN filters |
| | | |
| --- | --- | --- |
| Same scene without filters: | | Same scene with filters: |
| | | |
| 50mm Summilux ASPH f/1.4 | | 50mm Summilux ASPH f/1.4 with three TIFFEN filters |
Making a photograph glow step-by-step
You can add that glow to any photograph by "painting with light" on it, but in the case of the soft filter, it enhances the sharpness details of the photograph even more, while you maintain the soft glow of the overall photograph. I'll be releasing a small booklet shortly with how to "paint with light" in Photoshop, step-by-step. Email am@overgaard.dk to be kept in the know about when this title will be ready.
To be continued ...
I hope you enjoyed this. More to come. Sign up for my free newsletter here to stay in the know on new articles about lenses, photography and cameras.
As always, feel free to email me with ideas, comments, questions and advice.

Free stuff:
Get my Leica Presets
for Lightroom and Capture One

Overgaard's Leica Presets for: Lightroom CC Classic (7.4 -->)
Lightroom CC (version 1 through 7.2)
Lightroom CC (cloud-based 1.0)

I have made a few essential Presets for Lightroom which do minor adjustments to the Leica files, so as to get the tones exactly how I want them.

The Presets have as their ideal, the Leica M9 sensor, as well as the Kodachrome film (which also happens to be the ideal for Leica, when they developed the Leica M9 sensor). Not that it matters much, but that is the reason why I made my own Presets: To get the that look, rather than a "digital sensor look".

Buy now. Instant delivery.
#1818-0818

$48.00


Overgaard's Leica Presets
for Capture One Pro

I have made a few essential Styles for Capture One that does minor adjustments to the Leica files, so as to get the tones exactly how I want them.

The Styles have as their ideal, the Leica M9 sensor, as well as the Kodachrome film (which also happens to be the ideal for Leica, when they developed the Leica M9 sensor). Not that it matters much, but that is the reason why I made my own Styles: To get the that look, rather than a "digital sensor look".

Buy now. Instant delivery.
#1817-0818

$48.00







Read more about my Lightroom Workflow on this page
Read more about my Capture One Workflow on this page