By: Thorsten Overgaard. March 19, 2016
Music video made with Leica Cine lenses and electric guitar
I borrowed some Leica Cine lenses from CW Sonderoptic to work with them, comparing Leica Camera lenses with Leica Cine lenses. I will be writing more on that part later as they are really interesting and - which is very disturbing - can now be bought individually for use on Leica M still cameras. They used to be sold only in sets of lenses starting from $100,000 to $350,000. Now you can buy an adapter and any single lens you want.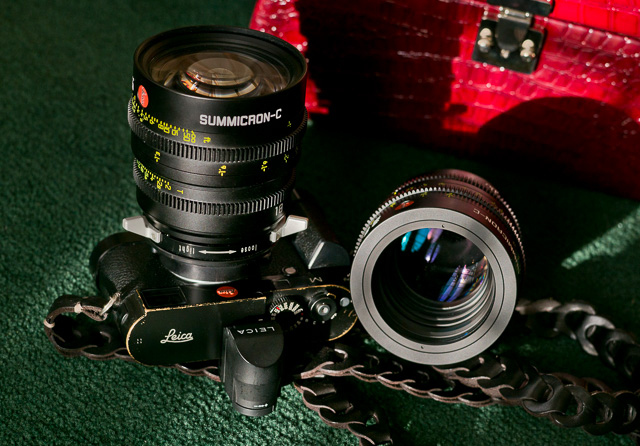 I used a Leica M 240 and two Leica Cine lenses: The 100mm Summicron-C f/2.0 and the 18mm Summicron-C f/2.0. These lenses are are around $15,000 - $20,000 each. The Summilux-C f/1.4 versions are double of that.

The production of this music video was done in a hotel in Hollywood with available window light in the afternoon, and then on a Hollywood rooftop just before sunset. It's all handheld and the soundtrack is the music only. That simplifies things a lot.
Also the fact that it's a music video means that the sequences are usually very short. I would take the same part of the song a few times, and some times do different angles. Very much how I would do a model shoot or portrait shoot: I have an idea what the setup is, and if I see other possibilities, I'll add them as well.
Just here, with video, it's not just 1/125 second but a 10 to 300 seconds at the time. But the idea of taking a few and then see later which worked, that's essentially the same as if it was still photos.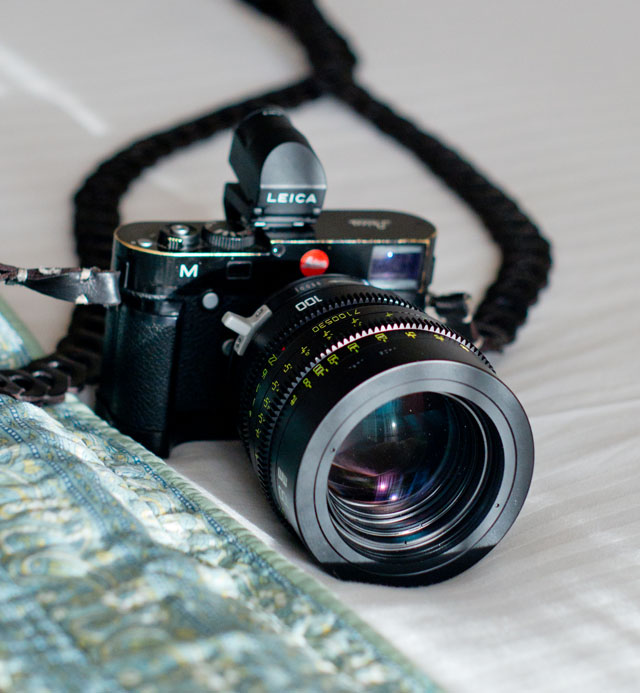 The beast: Leica M 240 with Leica Cine 100mm Summicron-C f/2.0 mounted (and Tie Her Up leather strap).

The white balance, metering and all is also much the same as doing stills, except that all video is shot at 1/50 second and the control of light is then done with the aperture or ND-filters.
One of the advantages of working with available light is the speed you can work with. That goes for both stills and video. Another advantage, in my opinion, is that available natural light is the most beautiful. You can get close with real ARRI film lights, but then we're talking a whole other production. The main reason to make "sunlight" and "available light" with film lights is to be able to shoot long sequences over several days without the light changing. You can't have a scene in a movie where the light looks different every time you cut to another person.
With a music video with fast changing locations and scenes you can be less concerned about changes in light.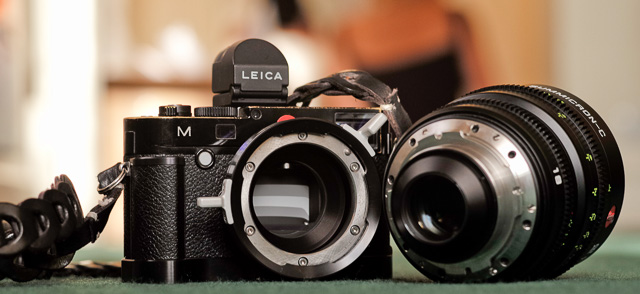 The Leica M 240 with the adapter for PL mount, and the 18mm Leica Cine Summicron-C f/2.0 next to.

The music video was recorded handheld. The Leica Cine lenses are quite heavy, but also they demand a different way to work than still lenses. You sort of place the camera first for angle and all, and then you adjust your eye to the viewfinder based on the cameras optimum location. It's not a large step seen from outside I'm sure, but after working with the Cine lenses for some days you feel how you have been using your hands and eyes in a different way.

Buy the new eBook
"A Little Book on Photography"
by Thorsten von Overgaard

Order now - Instant delivery.

★ ★ ★ ★ ★ ★

It's a humorous understatement to call this
new eBook by Thorsten Overgaard for
"A Little Book on Photography".
It's a grand book, a history lesson, life experience, a biography and poetry book and brilliant photo book!
All in one beautiful package of 180 pages
to fire you up and get you to love
photography ... unconditionally!

"A Little Book on Photography"
eBook for computer, Kindle and iPad.
New release March 2017.
Intro price only $47 - 180 pages.

Buy Now

Instant Delivery
Epilogue ...
Visiting CW Sonderoptic
A month after we did the music video for Empty, I visited CW Sonderoptic in Wetzlar that makes the Leica Cine lenses for a day and talked about lenses. This will be an article in itself at a later time. I know it's a long wait for something that interesting but that story ties in with a few other articles on Leica lenses. So stay tuned for that.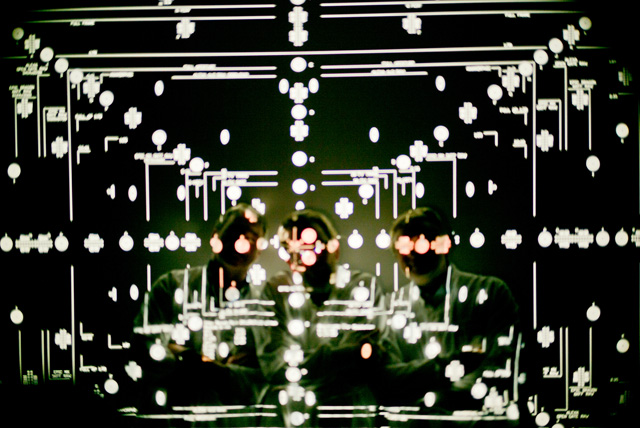 Visiting CW Sonderoptic in Wetzlar, Germany where the lens nerds get to nerd out completely all year round ... more on that in a later article!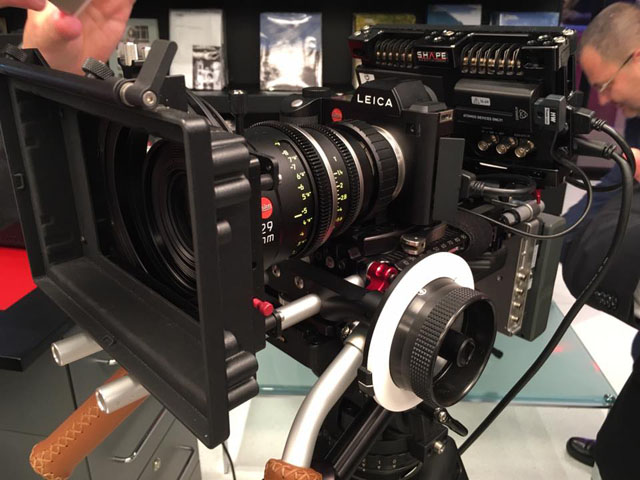 The Leica SL with a Leica Cine lens mounted - and a few other things to make it into a video kit.