By: Thorsten Overgaard. April 24, 2015. Last edit March 24, 2016
The Thorsten Overgaard Summer School for Young Talents is a yearly workshop for a select group of dedicated people from all over the world. It's easy to apply and the process is as no-nonsense as the workshop itself.
Note: This program has been replaced by the "Overgaard Photography Scholarship"
It's a Wonderful Thing
I will be doing a workshop for "young talents" that would not normally be able to afford my workshop. This workshop is on me.
The only thing the participants pay is their own transportation and accommodation. The location of the workshop will be decided soon, and maybe there will be two locations in the world so as to make is more affordable to participate.
10 people is the maximum. The program will be four days.
If you fit the definition of a young talent is entirely up to you. There are no rules for your age or talent to apply. I will take everyone serious who applies. The selection is mainly based on dedication.
You must have a camera (and preferable a computer to edit on).
How to apply
Send an e-mail to thorsten@overgaard.dk with a few lines about your self:
1) Why you would like to participate.
2) A handful (5-10) of the images you really like yourself. I want to see what you want to communicate.
3) Where in the world you live.
The free workshop is entirely sponsored by me, thanks to the many others who sign up and pay for my workshops throughout the year.
Keywords are #entrepreneur #streetsmart #dedicated
Don't feel young and talented?
Don't be sad: You are helping and supporting this project by signing up for my other workshops. Tell a friend.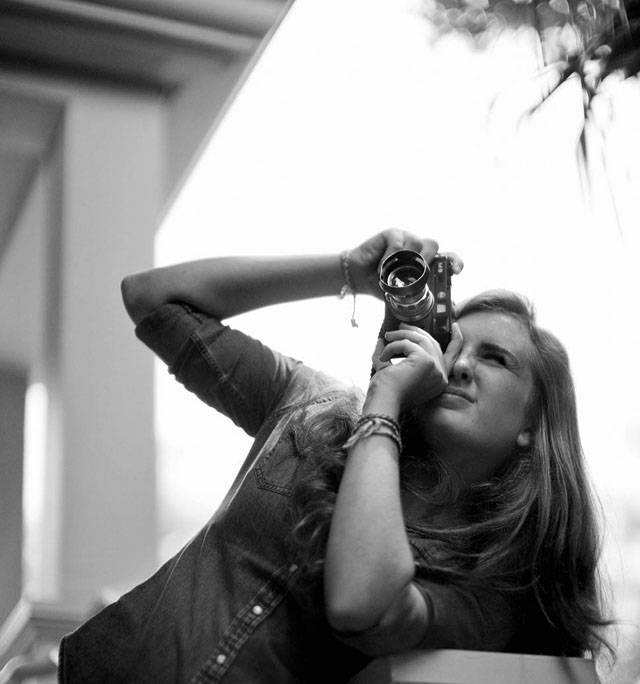 Emily Russell at the Overgaard Workshop 2013