This weeks photo (above) is actually not taken by me but by my fellow photographer Birgit Krippner from New Zealand/New York and shows two of the employees of the Leica Store Paris preparing champagne for the opening reception of her photo exhibition in the new Leica Store Paris.
| | |
| --- | --- |
| | |
| | Birgit Krippner expo in Leica Store Paris |
Leica is the new Apple
It's interesting how many of us Apple users often visit the Apple Store whenever we arrive in New York, Paris, London and other large cities. It's a trendy and happening place where they offer free wifi (and the cleanest toilets in town you might want to take a note of), as well as cool products that work. Leica have opened their own showroom stores in Tokyo, London, Hong Kong, Moscow, Paris and other places so as to present the Leica range of products for anyone who are interested to spend a little time learning about the products without having to buy.
It's an exclusive brand with a fast-growing group of dedicated followers. They do the best for a select group of people who can recognize that and are willing to pay the price of that level of perfection. And do they have reason to celebrate, yes they do. The Leica Camera AG company has gone from minus 6 million Euro in first quarter last year to plus 9 million Euro and are unable to keep up with demand. Anyone who wants their excellent Leica M9 must go on a waiting list, and the same goes for their very expensive lenses. It's state of the art, its cool design, and it works. Within the last two years they have introduced new state of the art products for any photographers ranging from the teenage girl over the adventurous traveling photographer or war photographer to the professional fashion photographers.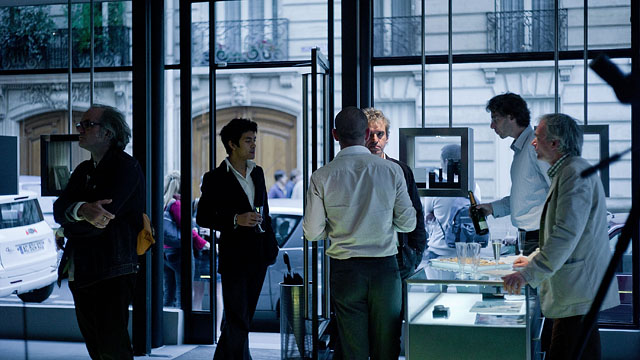 The frozen moments by Birgit Krippner
Birgit Krippner and I photographed together in New York and Los Angeles (and now Paris), and it is very interesting walking around and photographing with another photographer. Because you get to see his or her viewpoint and style. You may very well photograph many of the same things, but what you see it different. Actually, fact is that no photographer invents an image. Everything in the image is there for anyone to capture, what makes the difference is the eye. Birgit Krippner manages to always capture a frozen moment that makes you stop and wonder what is actually going on.

Birgit Krippner doing a double interview in the Leica Store Paris
Should you have the chance to visit Paris, take a swirl around the Leica Store Paris at 150 Rue de la Pompe and see the exhibition and meet the nice people there. Birgit will also have exhibitions in other places at later times, so check her website www.birgitkrippner.com as well.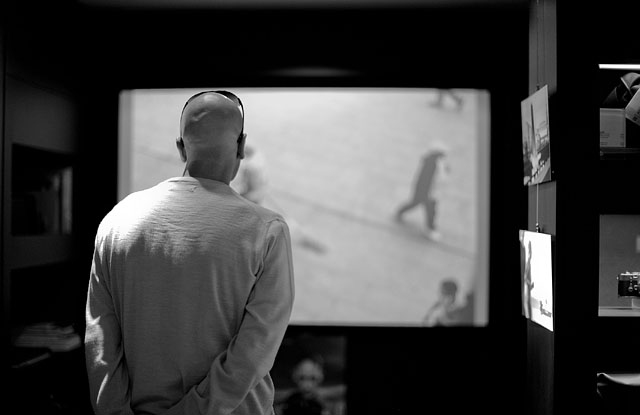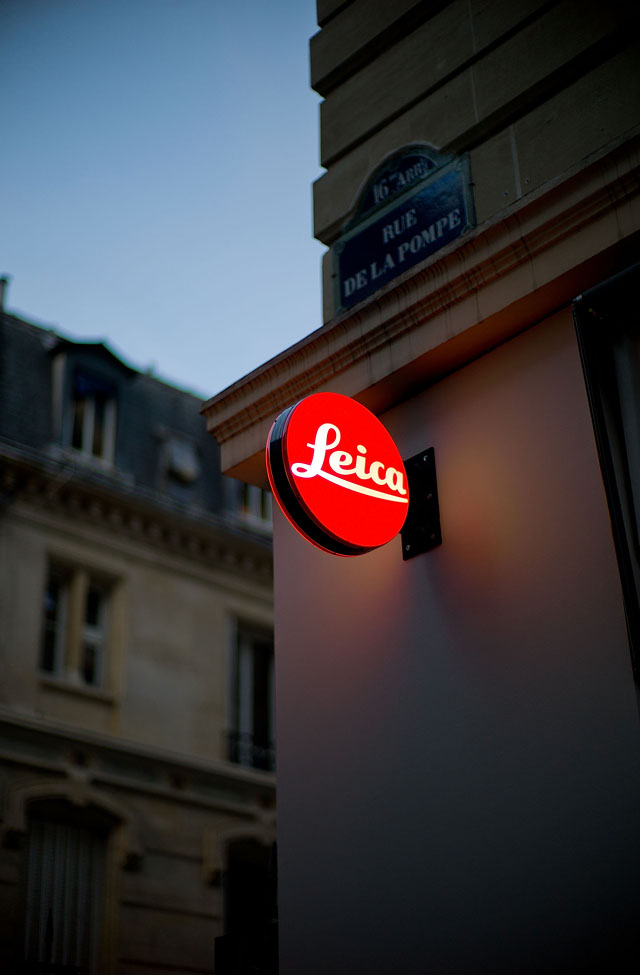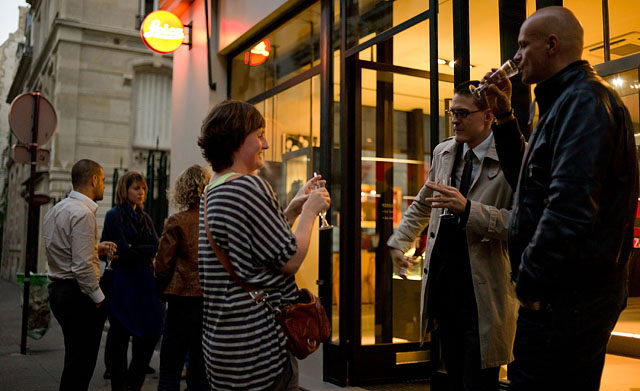 PS
You can see a slideshow from the tour of New York and Los Angeles here.