This is the story on how I photographed Hong Kong television star Bosco Wong
A couple of weeks ago, while in Hong Kong, I had found a good spot with beautiful light and a backdrop of Hong Kong in the horizon. The workshop students would be doing portraits and two model shoots there, under the shadow from a three, on top of a long stair with a long street below.
When we arrived, I noticed a stylish man in a yellow shirt coming up the stairs, but we were sort of busy, so I didn't approach him.
But twenty minutes later he was back again, and a couple of the workshop students were talking with him. He turned out to be not only stylishly dressed in a yellow shirt, but also a very well-known television celebrity in Hong Kong.
So we asked if he would be our model for some portraits, and he said yes.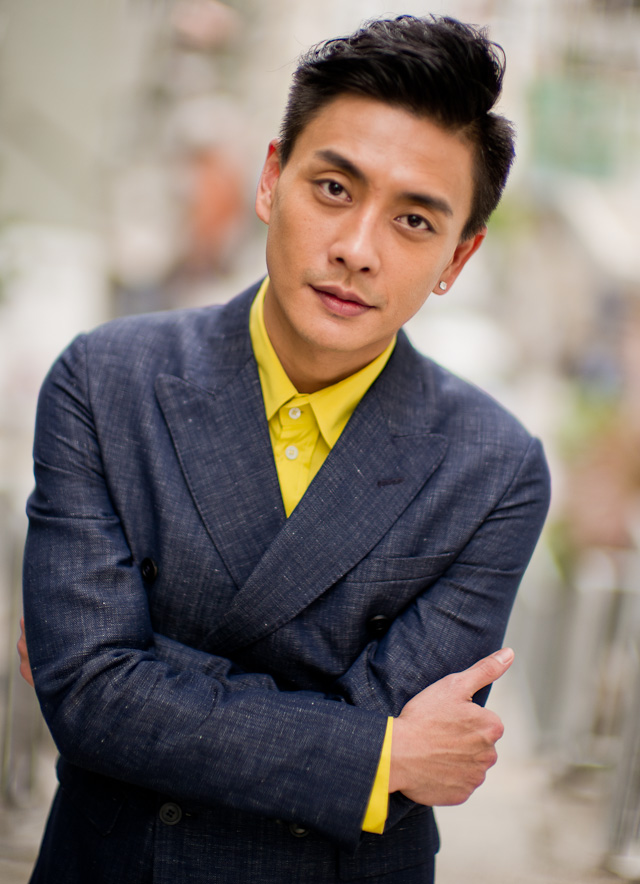 Bosco Wong. Leica M 240 with Leica 50mm Noctilux-M ASPH f/0.95. © 2013 Thorsten Overgaard.
As the exposure, color balance and all was already in place and almost everybody in the workshop had just taken portraits in the exact same spot, it was a walk in the park.
Mr. Bosco Wong willingly changed poses and at one, point when ten Leica cameras were pointed at him accompanied by the beautiful shutter sounds going overdrive, he quietly said, "I get a little shy with so many cameras."
But he did very well, and everybody got their shots.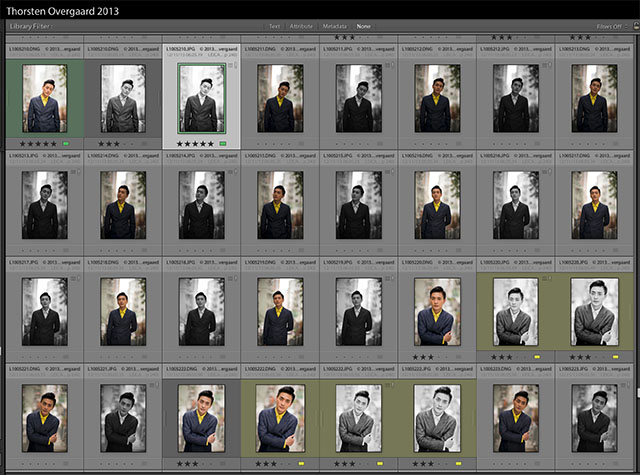 My contact sheet from the shoot. I re-checked my exposure and white balance before I did the photos. Even one can feel a bit under pressure when you have a celebrity in front of you, time goes really slow. So it is better to check the settings and get the shots than going into a frantic shooting and not get the settings right.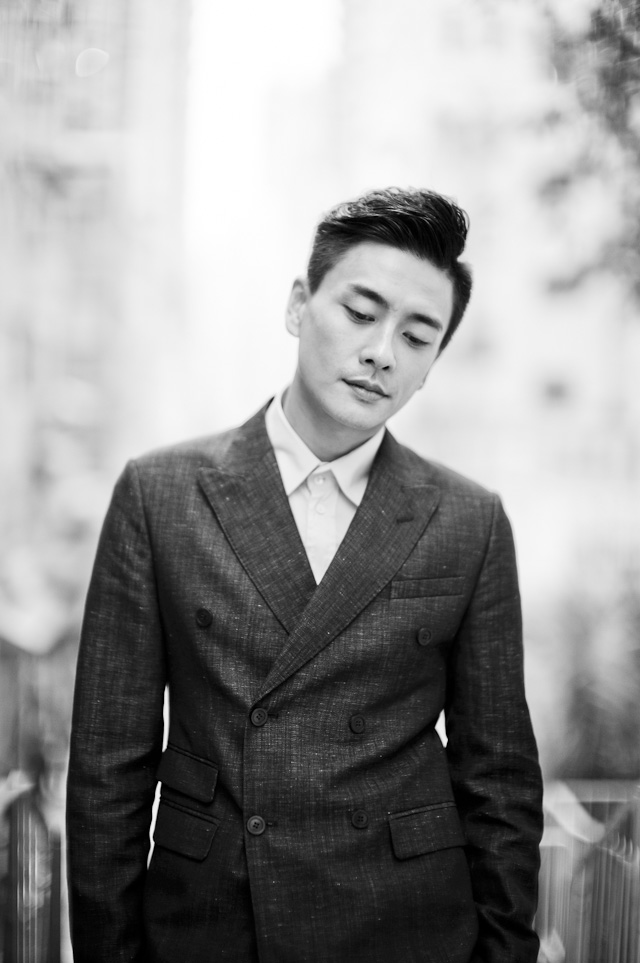 I also did the photo in a black and white edition that I liked quite much my self.