Yesterday I went to the premiere of The Lady in Singapore, a Luc Besson movie starring Michelle Yeoh as the Burma freedom fighter Aung San Suu Kyi.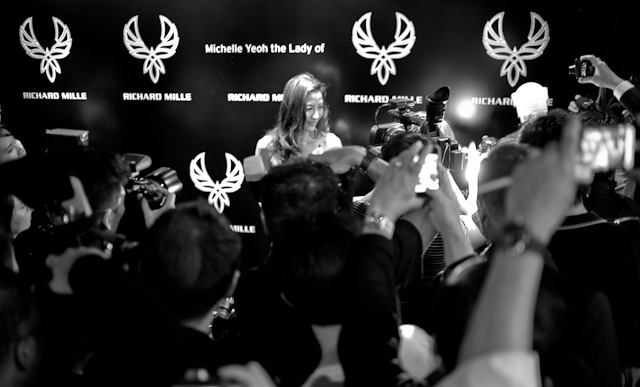 Michelle Yeoh giving interviews before the premiere
The American reviews seem to be slightly dissatisfied with the fact that Luc Beesson (The Fifth Element) has made a movie without more than a few explosions, and it is a movie building up slowly to tell the story of human rights violations and supression of speech in Burma.
Told with beautiful cinematography made with a stealth pocket camera by Luc Bresson on a visit to Burma and on the location in Thailand next to the Burma border where they had created a precise replica of the house of Aung San Suu Kyi based on Google satelite maps!
The movie is a good introduction to - and summary of - the Burma situation. The movie premiers in the US and around the world in April-May but you may have a look at the trailer on iTunes and read a review from yesterday on the MANIA movie blog.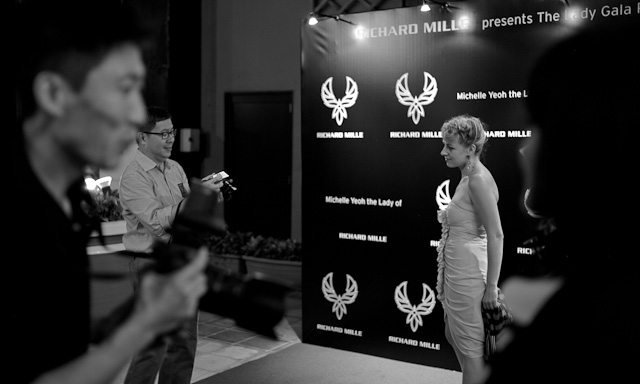 Catherine Kubillus was at the premiere and you can read her review on her movie blog MANIA here: "THE LADY – From Crouching Tiger, Hidden Dragon, via Memoirs of a Geisha to Burma for Luc Besson"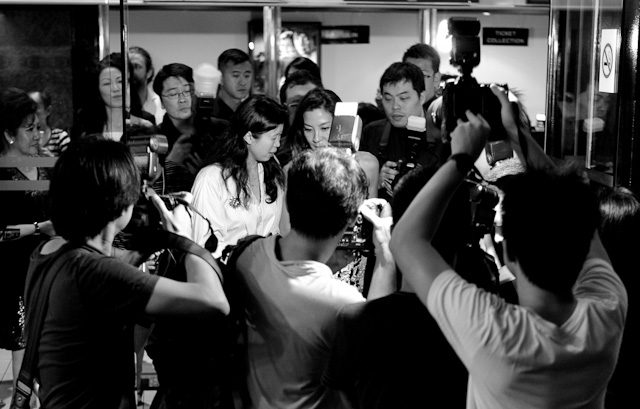 Michelle Yeoh arriving to the Golden Village Cinema in Singapore.

That was today's report from Singapore. More to come from Singapore and Nepal in the coming weeks!