In my continious presentation of Fashion Week atmosphere, here I present a few photos from the bARBARA í gONGINI catwalk at Copenhagen Fashion Week AW11 which Tue Juelsbo and I covered during rehearsals, backstage and the actual show for Getty Images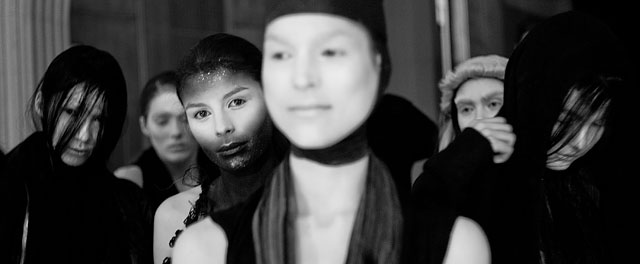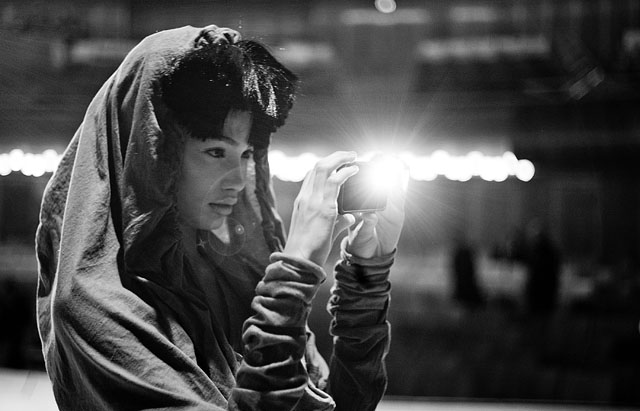 Whereas a fashion show is usually a commercial presentation of the upcoming designs presented to the buyers and press so at so create interest and sale, Barbara i Gongini has the philosophy to create art out of the fashion show. Working with upcoming musicians, painters, artists, singers, movie makers and all sorts of artists, the Faroese designer who operates worldwide out of Copenhagen, Denmark rather put up an unforgettable show than a commercial presentation.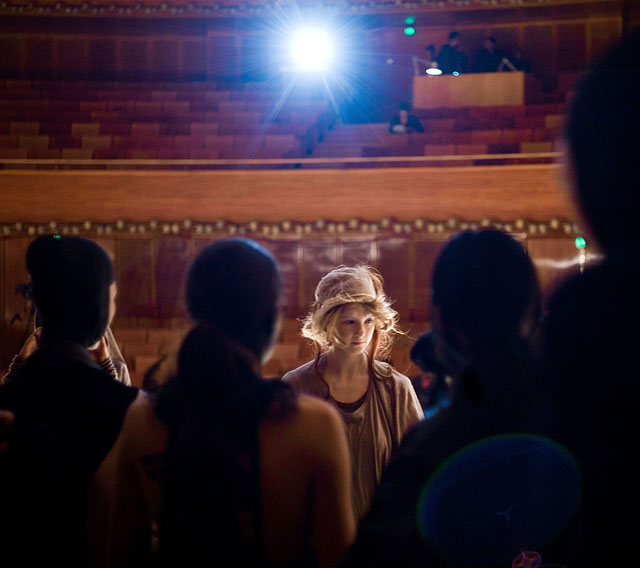 The designer Barbara Gongini was born at the Faroe Islands, a distant part of the Kingdom of Denmark in the North Atlantic Ocean known for the brutal and ever-changing energetic climate, yet a part of the world with a fairytale beauty. A contrast that is displayed in her main line of basic jersey in twisted cuts, darkness and light, beauty and scary creatures. A delicate tension between the rough look and actual fabric.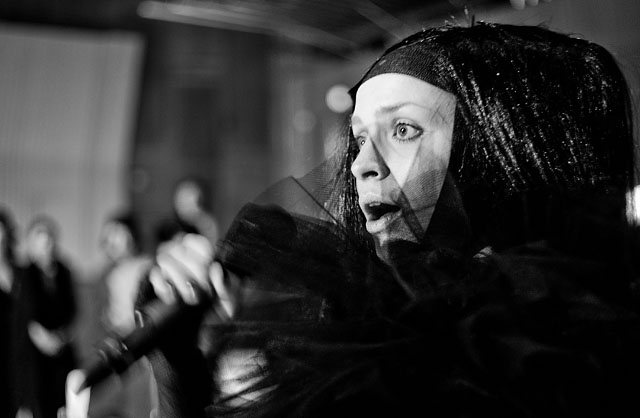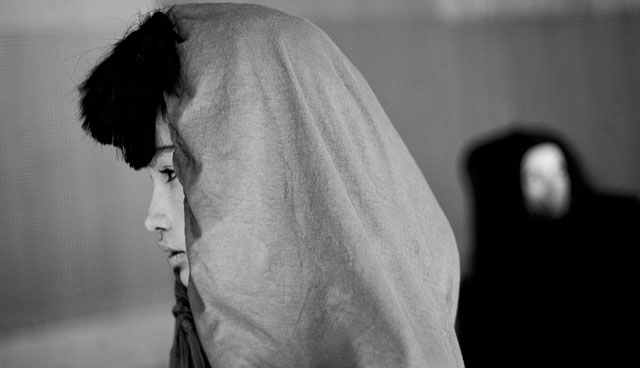 The show presented models tearing off their clothes to sound and film, while one of the models suddenly started singing opera and then dressed herself in twenty or more layers of clothing, becoming some sort of a monster in soft and luxury fabric.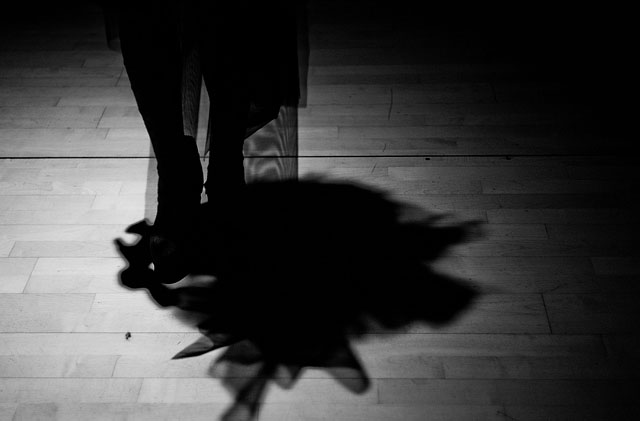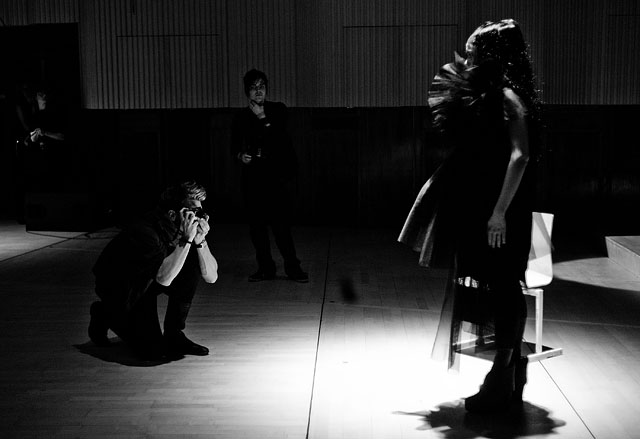 Tue Juelsbo photographing with Leica M9 and 35mm Summicron-M f/2.0 ASPH
I'll get back to this designer with a growing following in Tokyo, Milan and elsewhere as one of her next projects will be filming on location in Iceland and the Faroe Islands using Leica glass to exemplify the light and details of ... it all!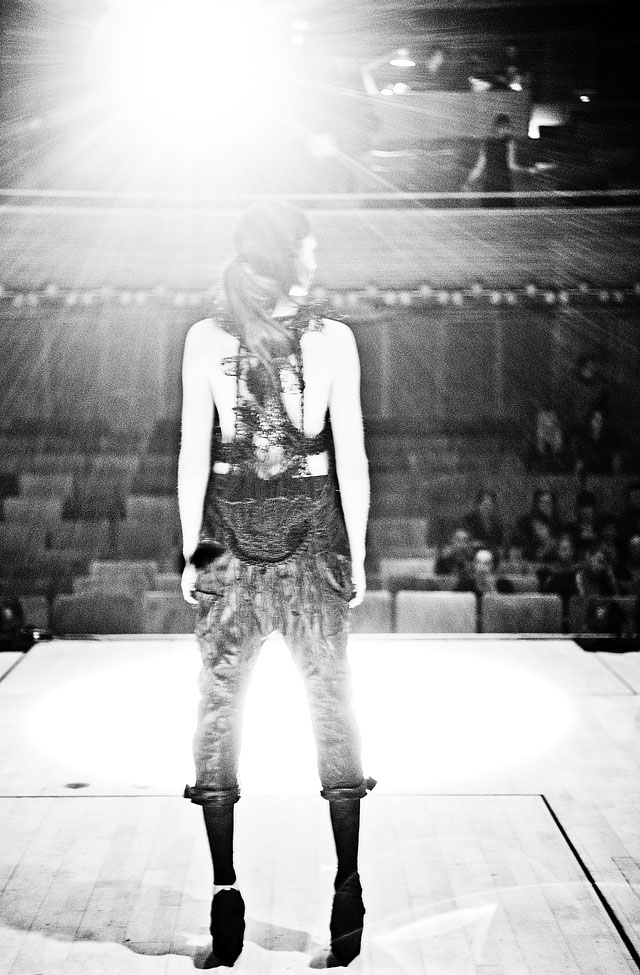 Three runway photos at LIFE from the bARBARA í gONGINI show. Photos by Thorsten Overgaard using Leica R9/DMR with 35-70mm Leica Vario-Elmarit-R ASPH f/2.8. All other photos in the article with Leica M9.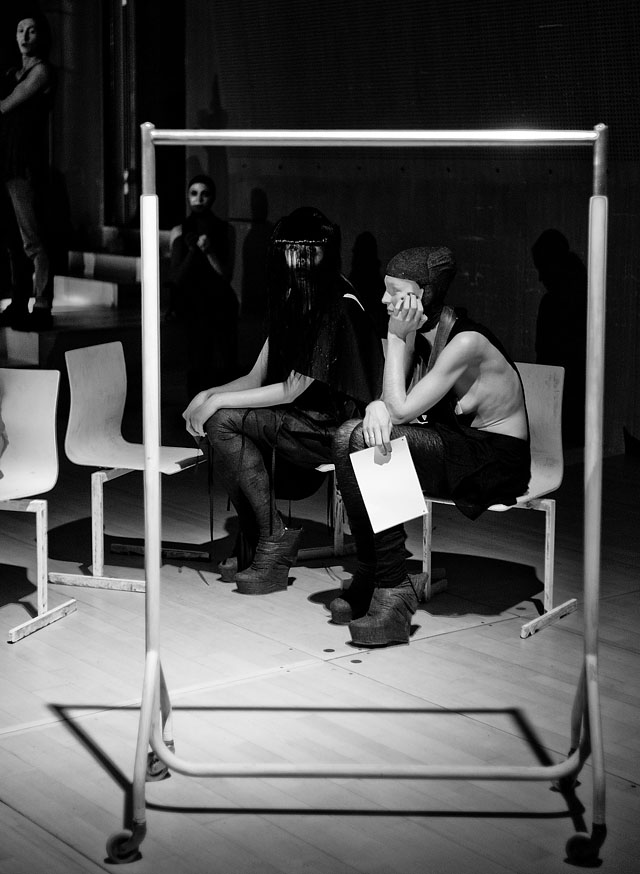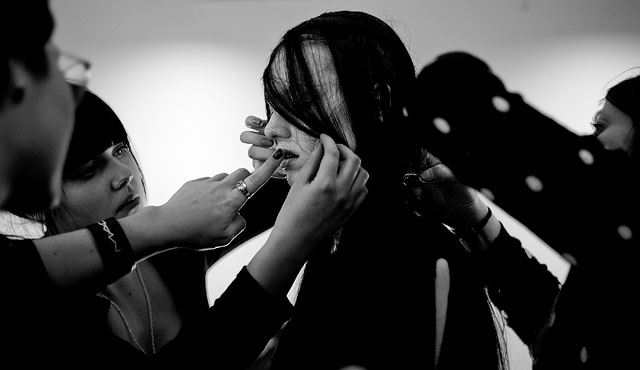 Three photographers and a video guy
Birgit Krippner
New Zealand/New York
Tue Juelsbo
Amsterdam/London/Denmark
Thorsten Overgaard
Aarhus, Denmark
Birgit Krippner, an Austrian photographer based in New Zealand/New York. Will add her special viewpoint to the fashion week, as she has done to major cities and presented in a number of exhibitions throughout the last year. Shoots Leica M9.
Tue Juelsbo, a Danish writer and photographer who has worked the fashion week for a few years. And a fashionista with an liking for slow fashion.
Thorsten Overgaard, a Danish feature writer and photographer who has covered the fashion week for some years for Getty Images and WireImage. A time traveller on Planet Earth. Shoots Leica M9, Leica R9 DMR and Leica S2.
Morten Bo Johansson
Aarhus, Denmark

Leica Denmark
Leica Camera AG
Germany
Morten Bo Johansson, a Danish videographer and photographer who started working the fashion week last year. Shoots Canon 5DII with Leica, Zeiss and Canon glass.
Leica Denmark have kindly lend any and all equipment to fill the gaps in covering the Copenhagen Fashion Week.
Leica is not part of the project, yet they are always present. Everybody shoots some Leica, either the Leica M9, Leica M6, Leica S2, Leica R9/DMR or uses Leica R lenses for the video.