I finally returned home to the Kingdom of Denmark after some months of traveling through Europe, USA and Asia.

I have a tendency to create new Facebook users wherever I come. I was actually one of the very first people to get a Facebook account back when Facebook went from a campus site for students only to a social media for everyone.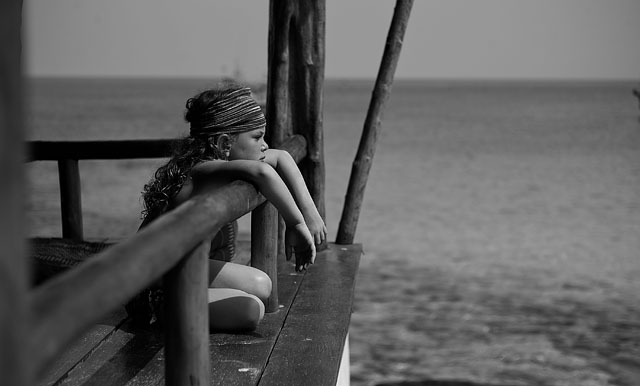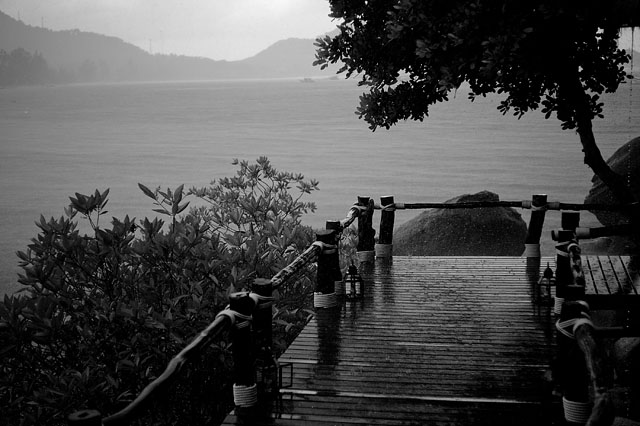 But the reason I ask people to connect on Facebook despite what they may fear of secret police, ex-girlfriends and tax officers following their life, it's a great way to be in the loop as to what your friends are doing. In fact, it's impossible to keep friends informed about what is happening if they are not on Facebook.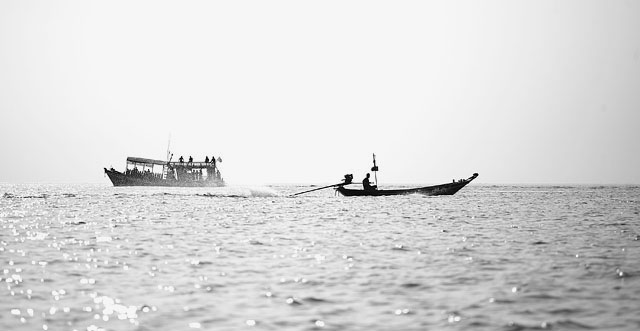 It's a new age we live in, depending on how well we know each others, Facebook is where we learn that a former work colleague got divorced, or that someone you used to play golf with, now has four grandkids. Or that there is a public book reading in a café near by you. How well you know people, and how big your interest are in the public book reading determine if you just notice it as some kind of background noise to your life, or if you will react to it in real life.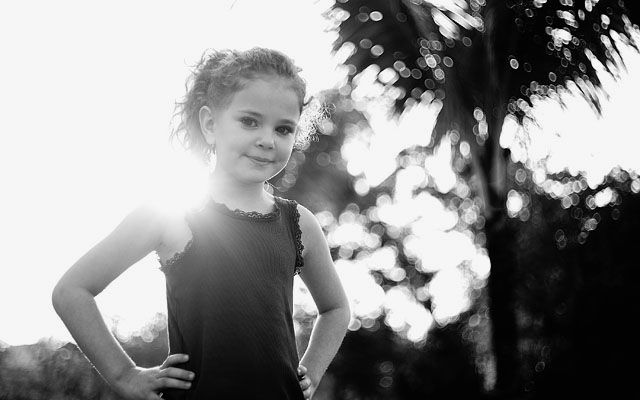 But when you meet someone who isn't on Facebook, it's like meeting someone who haven't been around for ages. Which is often also the case, but at least those of your friends who are online are in the know with current and past events, and you know what is happening in their lives. In a way Facebook then brings us closer than we really used to be, doesn't it?
It's a free choice. I for example don't watch television and barely scan the headlines of online news media. So it takes an earth crash or other actual event for me to know. My choice, I don't care if Berlusconi said this or that, I only hear about him when he leaves. Doesn't affect my daily life or sphere of interests what opinions he airs on a weekly basis.
In a way, you may use Facebook the same way. Suddenly a person catch your interest and you read up on him or her.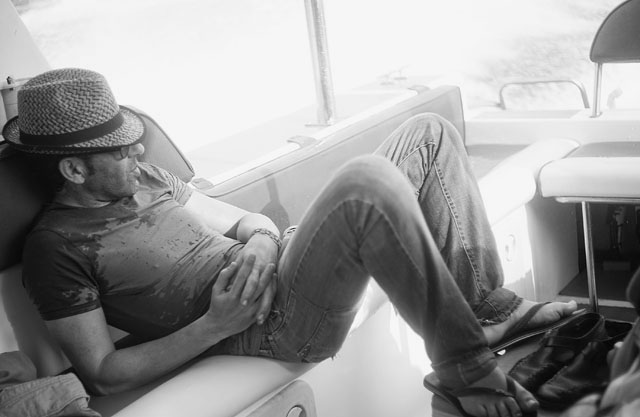 Reading between the status updates
For groups of people who meet, Facebook is mandatory to stay up to date on what is happening. It makes the social meeting more real than if it was only reality. If that makes any sense at all.
It starts before you meet, and during the event, and when everybody spreads out you follow their travel and return to their real life. And whoever is a new contact during that time, stays a potential or actual contact. It's a great thing.
Ever so often I find that it takes me 30 seconds to get a fairly good idea of a person when looking at his or hers Facebook page.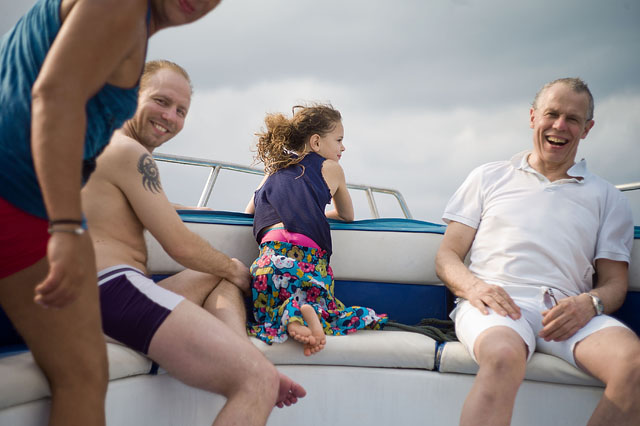 Actual friends
I like the fact that today's friends are people I share interest and values with across social patterns and geographical distances. Before the internet, it was those I shared social infrastructure with, like the ones I grew up with, the people living close to me, the people I had worked with. The friends on Facebook are some I selected, or vice versa. And often the initial contact leads to meeting in the real world, and very often life long respect and friendship.
I find Facebook social in that you can like things. You can't dislike them, the most negative response you can 'post' is not noticing. Other media like LinkedIn is too formal for my taste. I like to see a banker headbanging at parties instead of reading his CV on a business network.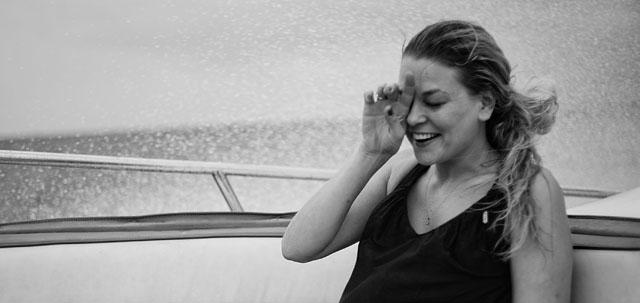 A Moment of Time
When I was on the small island of Koh Tao the last five days to celebrate a friends birthday, I was with a group of friends I have known well for years but often don't see for months or years. With Facebook we can share the moment we had, while we are having it, following each others travels back home - and other friends who weren't there know what we did and how it was and can join in and comment.
It must make a mess for any scientist having to explain how social media have influenced actual social life. It can't be that easy to put into a scientific report as it is to experience the effects and benefits of it.
It is as if the moments wouldn't have existed if not recorded and shared.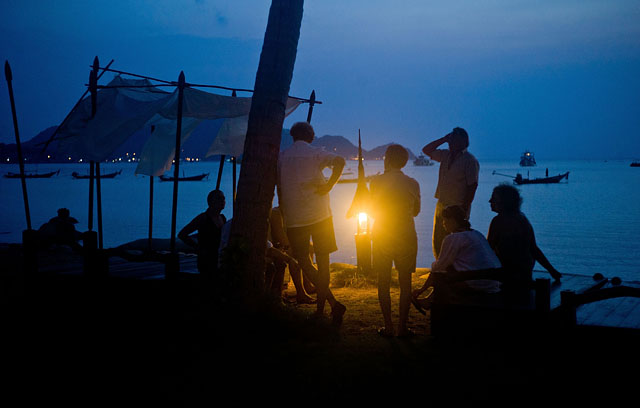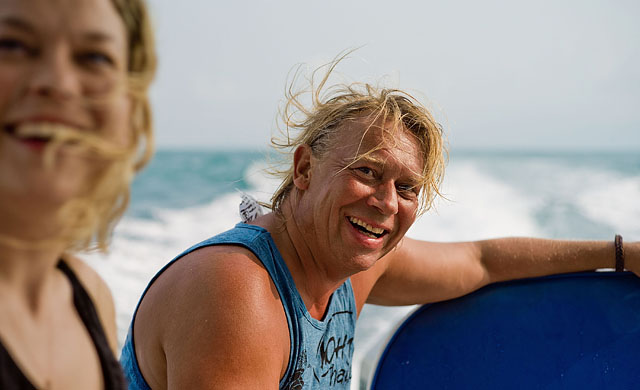 The birthday kid, Jørgen. Our airplane was terrible delayed, threatening our arrival to be delayed two days, so Jørgen rented a speed boat to pick us up, and we had a hell of a trip for two hours, all soakin wet.
Publish your photos
When we talk photographers, Facebook is a great way of sharing pictures with those who should be interested. A photographer who doesn't show his or her pictures somewhere (on Facebook, on a website, in a newspaper, on a gallery wall or other) is as an unpublished writer.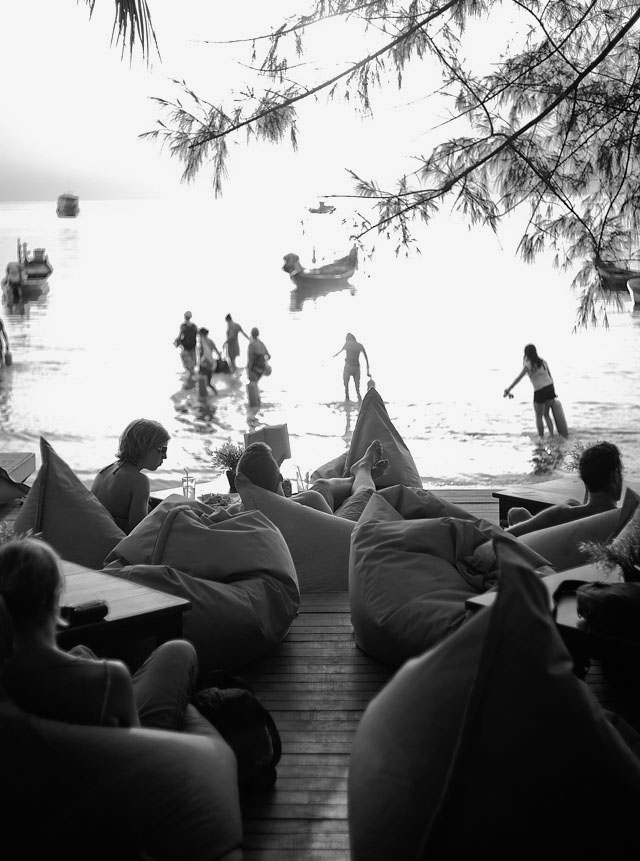 See all pictures from the album on my Facebook, "The Eternal Travel Party to Koh Tao"