The Story Behind That Picture: "Inside an owen"
By: Thorsten Overgaard [In Danish]
As a photographer you get to see things from a different perspective, and often go places most people never get to see.
Covering a local firm working with their 8,000 cubic metre an hour vaacum cleaner was one such occasion. One day we removed filter sand from a water supply facility, the next we cleaned an owen. And though the oictures from outside looked interesting, I decided to go inside the owen with the workman to get some shots. And there's even a video made of it - have a look:
"Leica M9 goes to work" from Thorsten Overgaard on Vimeo.
Ooh-no!
A small detail in this was that I was using one of the first made Leica M9 cameras that just came out few days before I went into the owen. So for some - particularly those who still wait in line to get one of these cameras - this may be the one true horror movie they get to see this year. However, the camera survived. They always do.
Most pictures were shot in 1600 ISO and with a 21mm wide angle lens. Here is some of the photos that will be used for articles and for the companys own promotion material: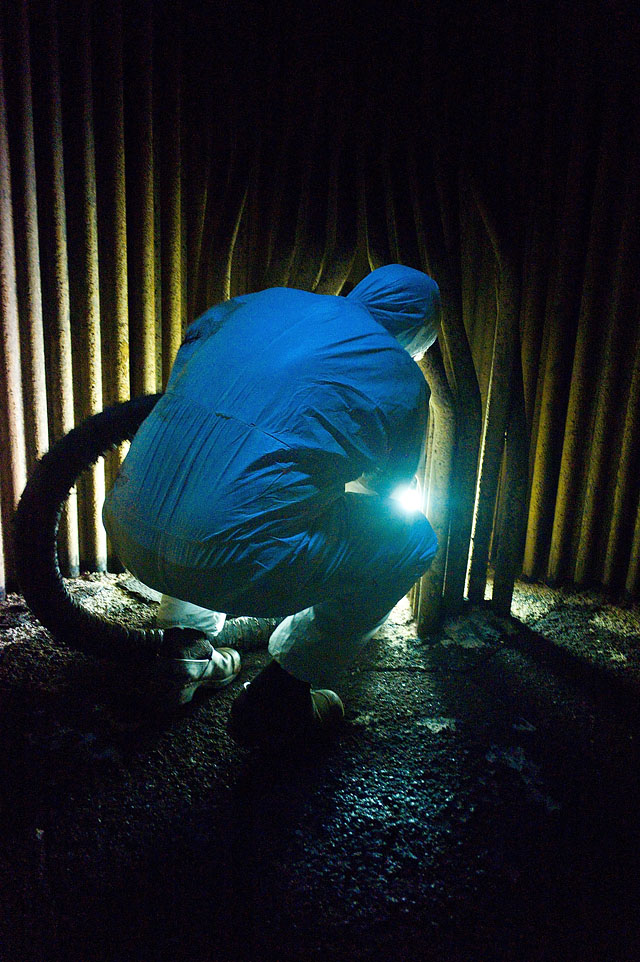 Inside the owen with the workmen.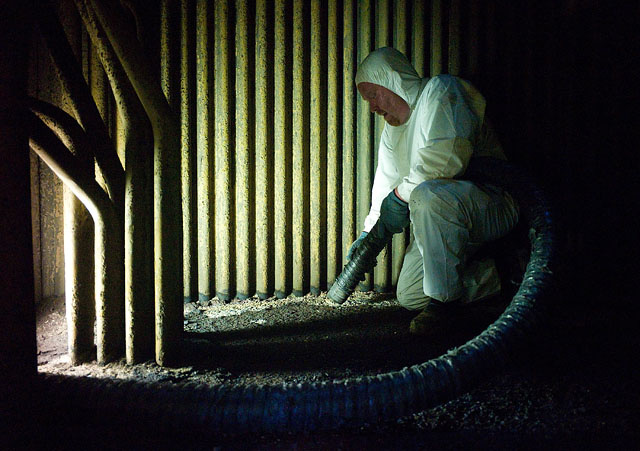 This one has a nice balance and will work well in a magazine.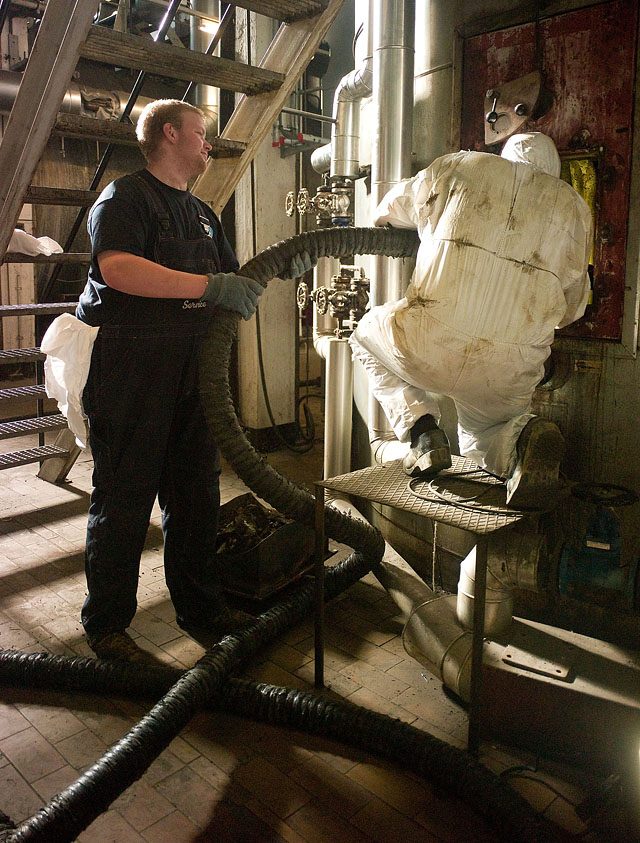 Coming out again.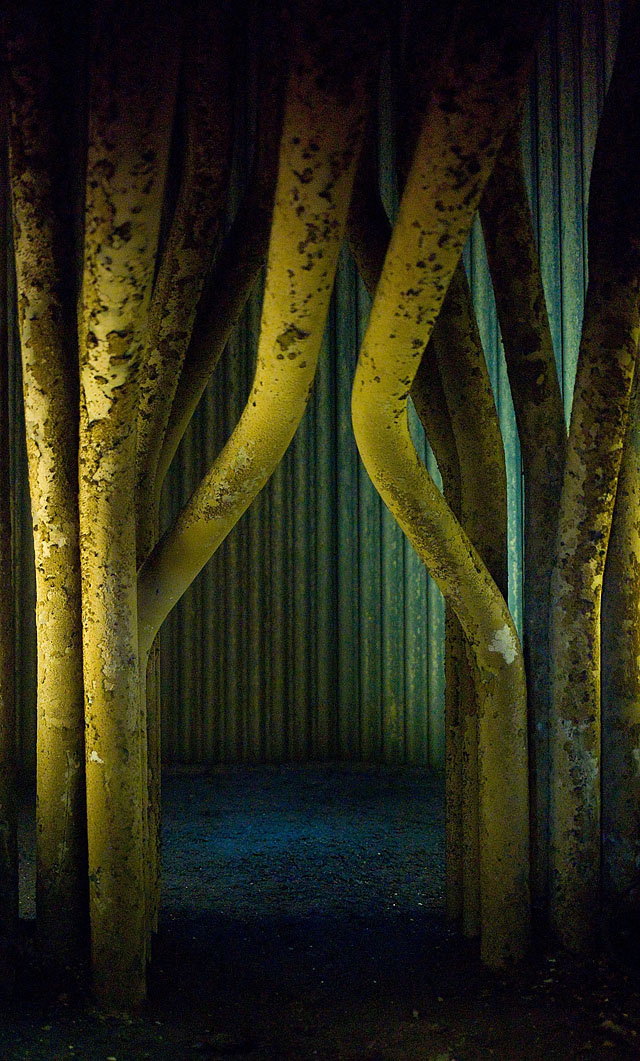 A look into the owen from the maintenance door.
Here's some shots from the water supply the day before: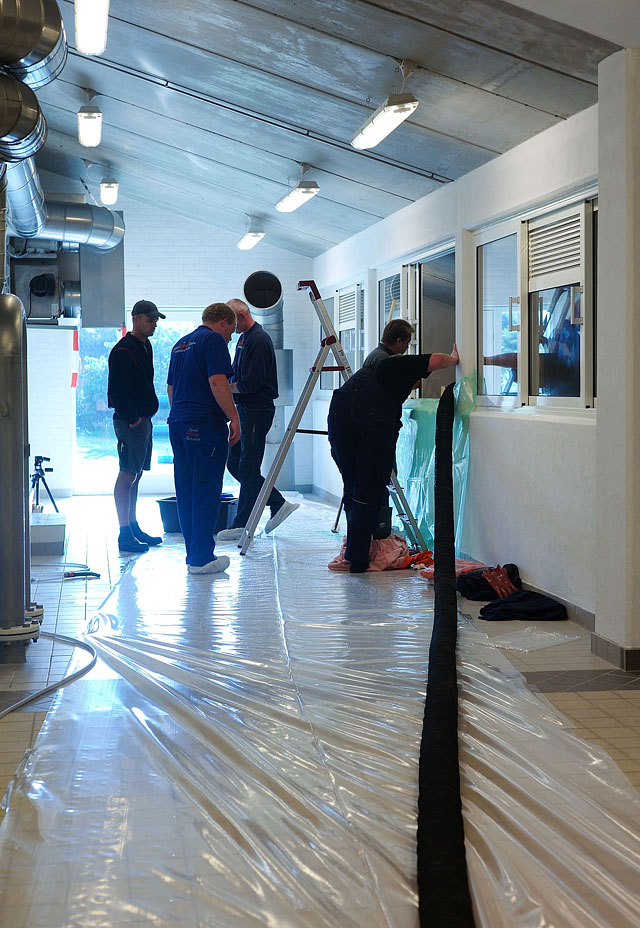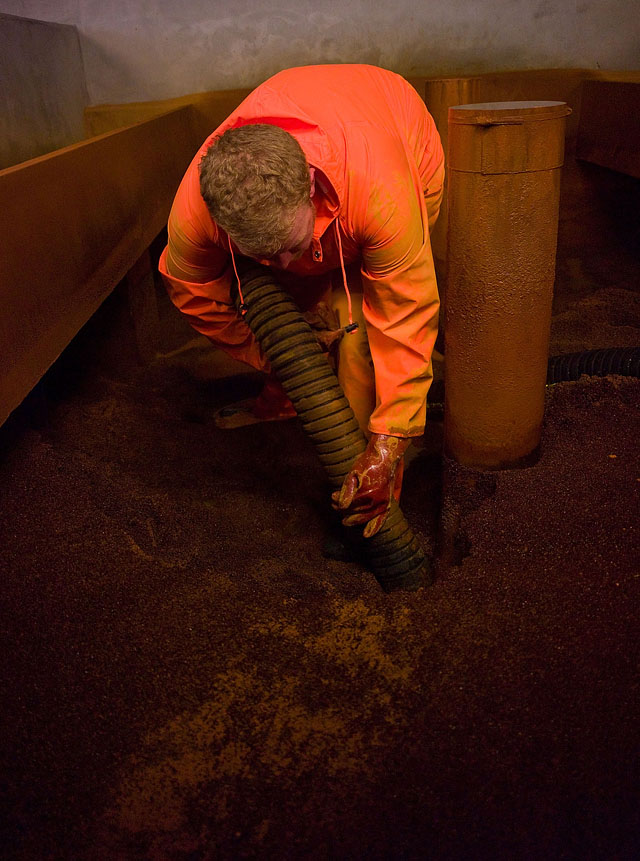 This was as far as I got - an arm inside with the camera (due to infection risk everything had to be very clean. Had I dropped my camera into the sand it would have closed down the water supply for weeks).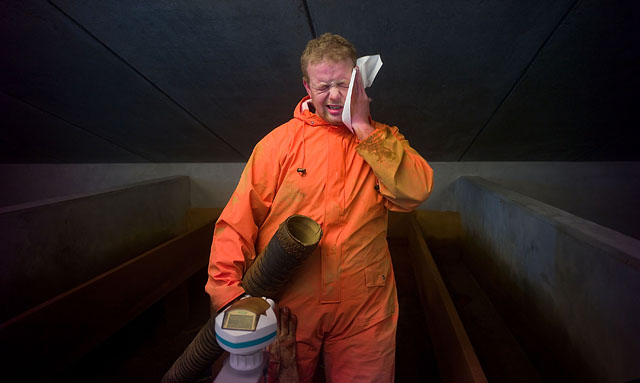 Three hours of working inside a plastic suit.