Quality of light [a work in progess] - Page 5
- How to use the available light, or to make more of it!
By: Thorsten Overgaard
John Fauer's "Cinematographer Style DVD"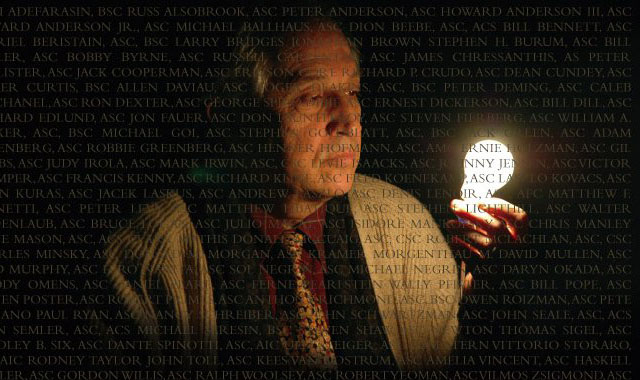 "A feature documentary, this film explores the nuances of the universal art of visual story-telling. Director Jon Fauer, ASC, visited with 110 cinematographers from 15 countries who have worked in all sectors of the industry, including feature films, television, documentaries, commercials and music videos. Shot on 35mm film, the interviews were edited down to a 90-minute story."
"The lesson of this film is that there is no textbook or rules for art cinematography. It is an art & like painting, writing literature or composing music. No two artists express themselves in exactly the same way. This is a must-see film for writers, directors, producers, actors and others who collaborate with cinematographers, or just enjoy great films. Their body language, animated facial expressions and eye of these 110 great storytellers reveal these cinematographers deeply held feelings about their art."
Buy or rent it here directly from iTunes
The next thing: Light panels
| | |
| --- | --- |
| | Rosco LitePad HO light panels |
| | |
Rosco - Another type of LED panels
Rosco LitePad HO light panels (6000 Kelvin) may give nicer light, whereas the Litepanels are too bright even when dimmed down. Hell, I have no idea. Much of this lightnig stuff is made for video cameras which can anyways shoot with very little light. For still photo we need more light, so I've been looking at Lux numbers and trying to figure it out. But haven't found the answer yet (the Rosco 12"x12" gives 240 lux at a 1 meter disctance, their 12" disc 160 lux. the Litepanel Micro which is a small little lamp gives 280 lux at 1 meter distance, and their LitePanel 1x1 gives 560 lux. For comparison, a 150W ARRI Junior 150 fresnel light gives 1980 lux at 1 meter distance [6000 lux as spot], and a 4Bank Kino Flo give 2599 Lux at 1 meter distance [and 775 lux at 2 meter distance]).

But if you remember back at page 1, quality of light is determined by the surface of the licht source. So from that, the bigger surface, the better.
So stay tuned. I'll be looking into this. I've gotten a set of Rosco LitePads along with dimmer, car chargers and battery packs which I'll be testing in the field and studio.
First I saw these things I thought "dilettante" but then I visited the website og Litepanels and saw what kind of light these panels make, and the many advantages. Now, it's a fairly new product here around and I haven't laid hands on them yet. But I will, and till then, do visit the Litepanels website and see for your self.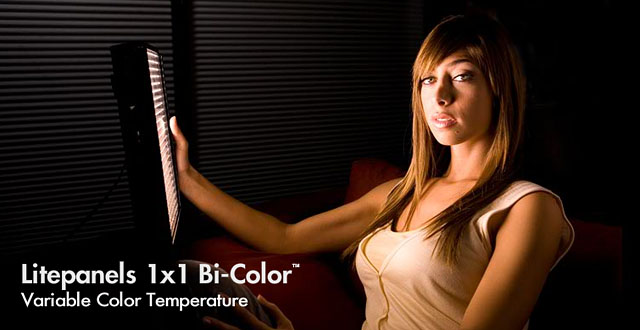 Here's a model holding the 1x1 Bi-Color panel that runs on battery for 1,75 hour without heat, can be dimmed and can change gradually from 3200 - 5600 Kelvin! Price around 2,500$ from Filmtools.com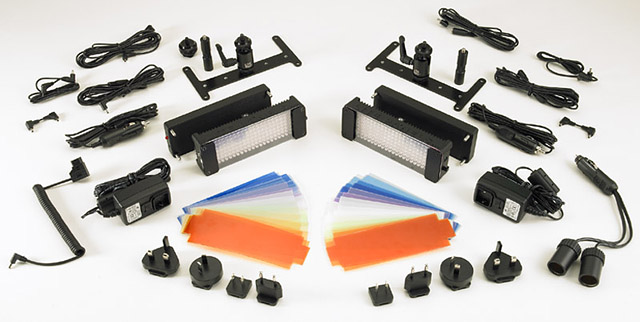 Here's a very compact travelkit with two small Litepanels, also battery and 3200 - 5600 Kelvin via filters. Price around 2,100$ from Filmtools.com
Here's a video about those LED light panels:

This article will continue at a later time with more stuff about light! Feel free to e-mail me at thorsten@overgaard.dk for comments, advice , ideas and suggestions!