Celebrating my 23rd anniversary, you can get my "Capture One Survival Kit" with 80% discount today.
My Survival Kit Covers Capture One for digital photgraphers and Leica photographers, and deals with the overall philosophy of a structured workflow.
This is a tool to make Capture One Pro acessible, easy to use and work for you. How to get results, work fast and stay organized.
Buy yours today
Use the code "SCHOOLISOVER" on checkout to unlock the 80% discount.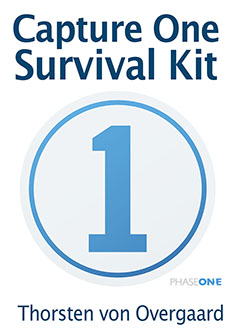 Checklists
The Capture One Survival Kit comes with checklists for setting up, exporting, transfering pictures from Lightroom to Capture One and more. Just like a captain on an airplane getting ready for flight, you get a pre-flight checklist for important things. Easy to find and easy to use.
Comes with FREE Styles: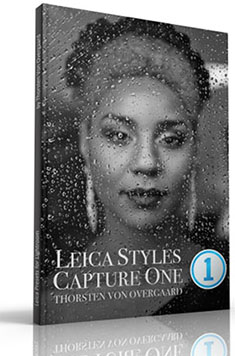 ★ ★ ★ ★ ★ ★

What people say about the Overgaard Capture One Survival Kit:

"Your Capture One style for BW and natural skin tone. It is quite useful."

"The Capture One Survival Kit is terrific. It provides the discipline necessary to keep your workflow focused on your photos without worrying about how or where they are stored. It worked quite well for me and I can highly recommend it."

"I bought Thorsten's guide and it's very easy to follow and full of practical advice. There's a lot more in it than Just Capture One; he goes into monitor choice, color calibration, hard disks, document management and a bunch of other useful stuff."

"Thorsten's methodology is perhaps not what hardware-, software- and cloud-companies want us to do, but as a former IT engineer I can only acknowledge his views about preserving our digital heritage. The workflow explained is for me the best I have ever seen."

"I learned so much on your photographic workflow and philosophy."

"Even as a professional, I am learning new things and adapting my workflow as a result."

"Your workflow is of incredible value .. not only for photographic processes."

"Your terrific workflow process is going to be a huge challenge and undertaking for me. I thought all of your advice was incredibly practical."

"The workflow explained is for me the best I have ever seen."

"Thorsten has a pleasant way of instructing and he inspires his students to develop a style of their own."

"This influenced my postprocessing workflow very much and so I could develop my own style."

"I am glad I got this kit. My workflow was so cluttered and I was in utter digital mess. It's simple and easy to follow. I have read countless books on workflow, this beats them all."

"I have particularly enjoyed the revamping of this most useful workflow tool."

 
 
 
 
You pay ONLY $119.60
You save $478.40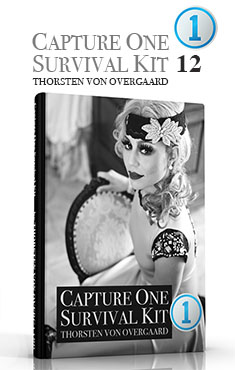 "Overgaard Capture One Survival Kit"
(439 pages)

For users of any version of 
Capture One Pro 1 to 12.

Normal price $598.00
You save $478.40
For iPad and computer.


TO GET IT
FOR ONLY $119.60,
USE THE CODE:
SCHOOLISOVER
ON CHECKOUT
(You save $478.40)

Only $119.60

When using CODE:
SCHOOLISOVER

Order now. Instant delivery
100% satisfaction
or money back.

ITEM #1816-1218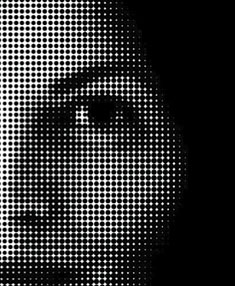 Printing techniques explained.
The right setup
Getting the right settings in Capture One right, so it works right.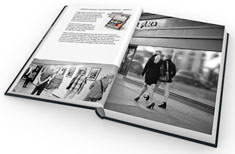 Simplifying work
Importing images, selecting and a walk-through of the actual tools you need to use - and how to use them.
White Balance and colors
A new improved and expanded section about getting the right White Balance and colors.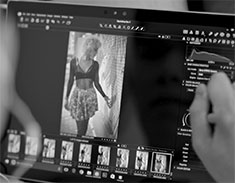 Black & white editing
and making "final images"
What to export, and how - and to where.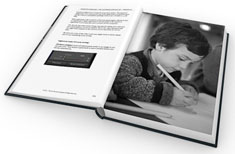 Keywords
What to keyword, and how.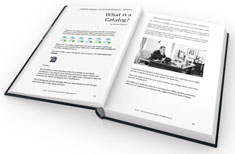 Backup and Cloud Services
How to make sure you have backup and how to make it simple and effective.
Archive Management
Using keywords, job numbers, color codes, stars and all.
Hardware
Screens, external panels, iPad, hardware calibration and more.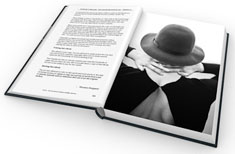 Hard drives and archives
How to set up a proper workflow that saves time, makes files easy to findthing. How to work in the field and on location.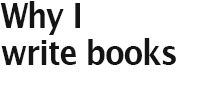 I write books
to inspire
My purpose is to help people improve. I don't like to get told, and I don't like to get tested. So I found a way of writing to others that isn't a test, and it isn't an instruction. I write so it may inspire, and also leave the possibility open that you might figure out an improved way of doing it.
I write books
to accomplish more
I can only do so much travel and so many workshops a year, so books are a way for me to try to reach more people.  When I have left a city, there are still books as a reminder, or as something to expand the meeting we had. 
I write books
for wise people
I read books and magazines to get inspired, and to learn things. I don't like books that goes on over hundreds of pages to make one point. So I write the books I would want to read. If I can put a life's experience about light so it all makes sense in 20 pages, I'll do just that. I don't sell words. On the other hand, if I can talk for 400 pages about something really cool and keep it lively, I'll do just that.
I write books
as small stories and chapters
I realized years ago that if I were to wait to write anything until I had it all figured out, it would likely never happen. So, I started writing small articles and chapters in broken English. One piece at the time to build the big puzzle, that's how I write, and that's how it should be read. If a chapter or article inspires you to go out and make photographs, that's just perfect. The book can wait until you get back.
 
 
 
 
 
 
 
 
 

About the author
Thorsten von Overgaard is a
multiple award-winning writer and photographer, specializing in portrait and street photography. Previously working with Associated Press and Getty Images, Thorsten is known for his worldwide workshops and his writings about photography. Some of his photos are available as signed editions via galleries, or online.

 
 
 
 
I write books
to remember stuff
When I wonder about something, I study it and learn about it. Then I write it down. I've done it for so long that sometimes when I wonder how something works, I know I have it on my website, or in my own books. I often read myself to remember how to do something. That's a good reminder of why I write. I write to build and preserve ideas and knowledge.
I write books
to share
I say, "Don't be an unpublished writer", when I talk about making sure you share your photographs. They should go somewhere, and for people to look at them. And of course, I feel the same way with writings. I could keep my small secret notes, but I'd rather share them.
That's why I write books ...