Exciting news for lovers of great light and cozy atmosphere.
Join the Overgaard photo workshop in Amsterdam (September 13-15) and enjoy a special introductory price of only $1,500.00. Simply mail me back by replying to this email for reservation and signup, or sign up right now using this payment link (PayPal, Visa, MasterCard and American Express accepted).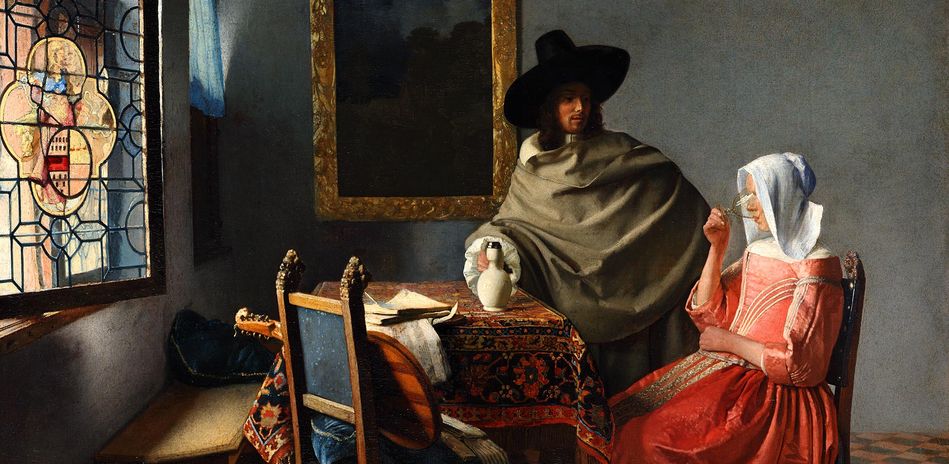 The light a Vermeer painted it in 1658 in Amsterdam is the same today.

Last time I invited to a special "for the first time in this city" was in Brussels four years ago, and it was sold out in a few hours (so I'll make this mail short so you can get on with it). I think that it's a good time to get out and about with your camera, and Amsterdam offer small cozy streets, boats and bicycles, and an unique light to die for (no wonder Dutch painters had so much fun).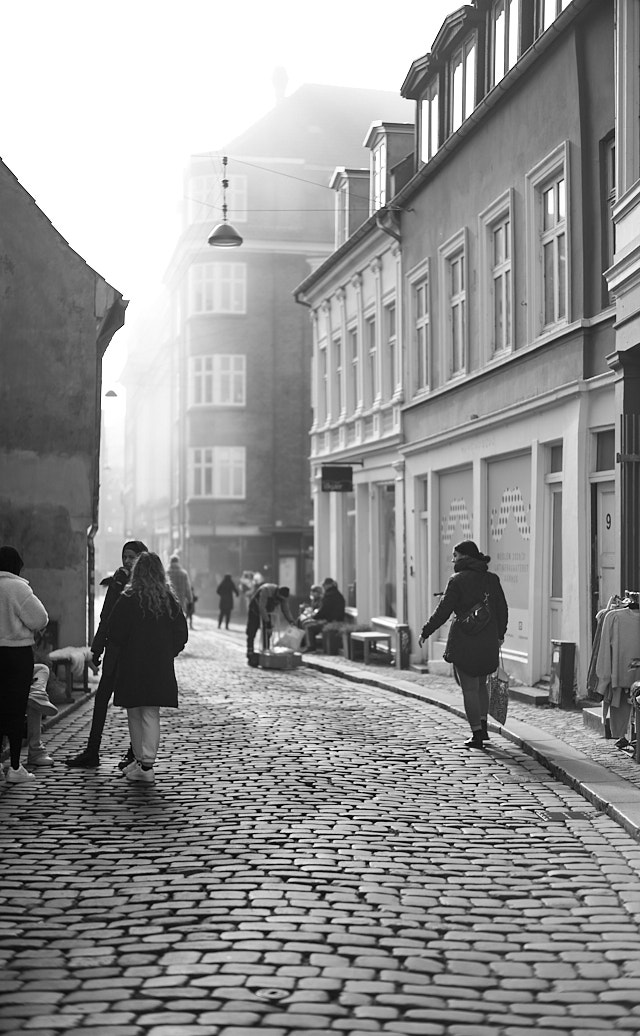 © Thorsten Overgaard.
A photograph is the world seen through the artist's soul
There is something only you have, and I am on a worldwide trail to help you find it. If Amsterdam works for you, there is where it happens. 
What you have, and only you, is you. Through the Overgaard workshop we explore and dig out the uniqueness of being you, and the result will be good art that could only be made by you. As simple as that. You will get a living proof that even the others in the workshop have many things in common with you, none of them are like you, and none of them are the same.
The Overgaard Workshop is a mix of street walking, cozy moments hanging out on street corners, having a coffee break and talk about life, enjoying quiet places in the city, indoor photo editing, critique, portrait photography on location – and the always unexpected that occurs when you meet life and people in a city.
To sign up now for the Amsterdam Workshop September 13-15, 2022, use this payment link. (PayPal, Visa, MasterCard and American Express accepted)
The Overgaard Workshop Experience

"At first I didn't realize what I had learned. The editing, and especially the portrait shooting, brought me a lot. In addition, the workshop gave me something new. I dared to submit a picture to a street art contest! The picture has now been chosen for an exhibition along with fourteen others. Thank you for your influence and the inspiration of your books."
M. K. (Berlin 2022 class)

In the footsteps of a Master of photography ...
"A common mistake when you fall in love with photography, is to think that buying gear will bring you talent. Not so. When you're serious about photography, you need to devote quite a few hours, a couple days, to learn the craft by observing from someone who has honed his own craft for decades, like Thorsten Overgaard.
I had the chance to be in the footsteps of Thorsten, during a street photography workshop he organized in Paris, and it really opened my eyes on how to have the proper look through my freshly bought (used) Leica. 
It is the kind of experience that "sticks" with you later, for hours of photographic pleasure. Not only did I learn about the technique but I was able to pick up almost on a philosophical level, an appreciation of life & light that is part and parcel of the craft of true Masters."
R. S. (Paris 2021 class)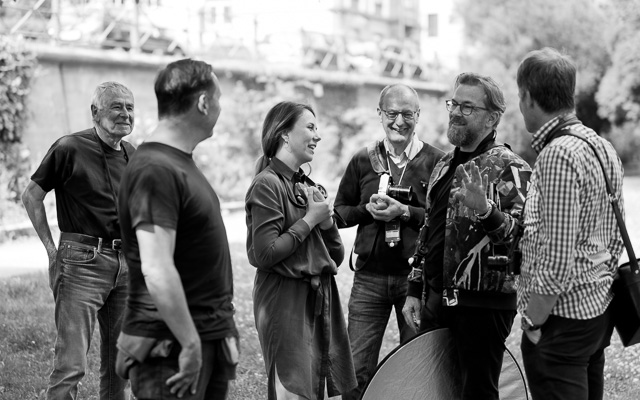 One of the exciting things in an Overgaard Workshop (that you didn't expect) is the portrait photography part. A few hours where you get your personal crash course in working close with a living person in front of the camera, and how to master the technical perfection of a photo using reflector, light meter, color meter, and how to time the exact right moment to capture the soul of another person. You might also get to experience being in front of the camera, if you like.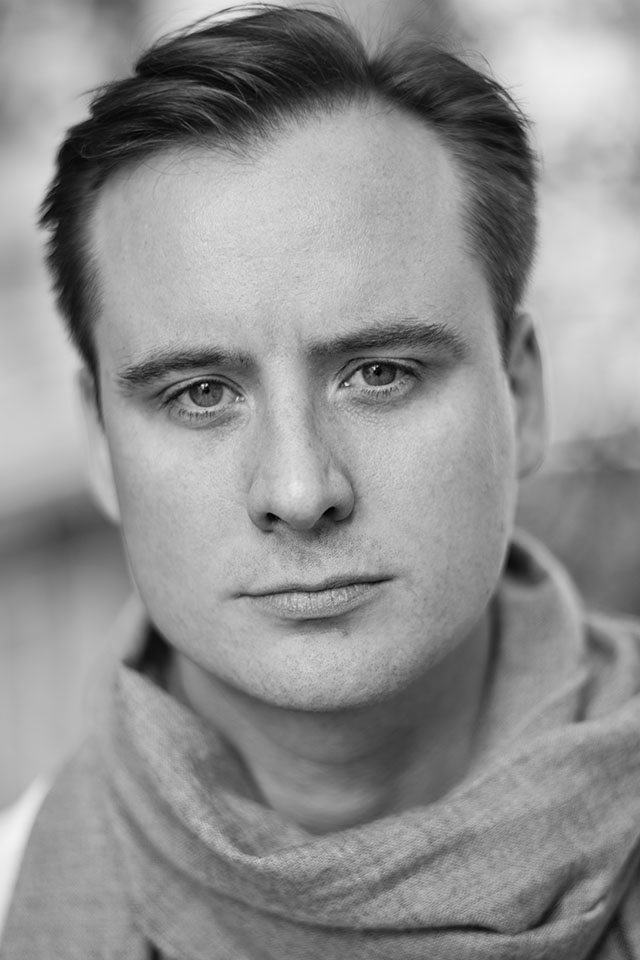 "Super informative, practical and fun. All that I could have hoped for. Thank you for three great days". Gregory Robinson by Thorsten Overgaard.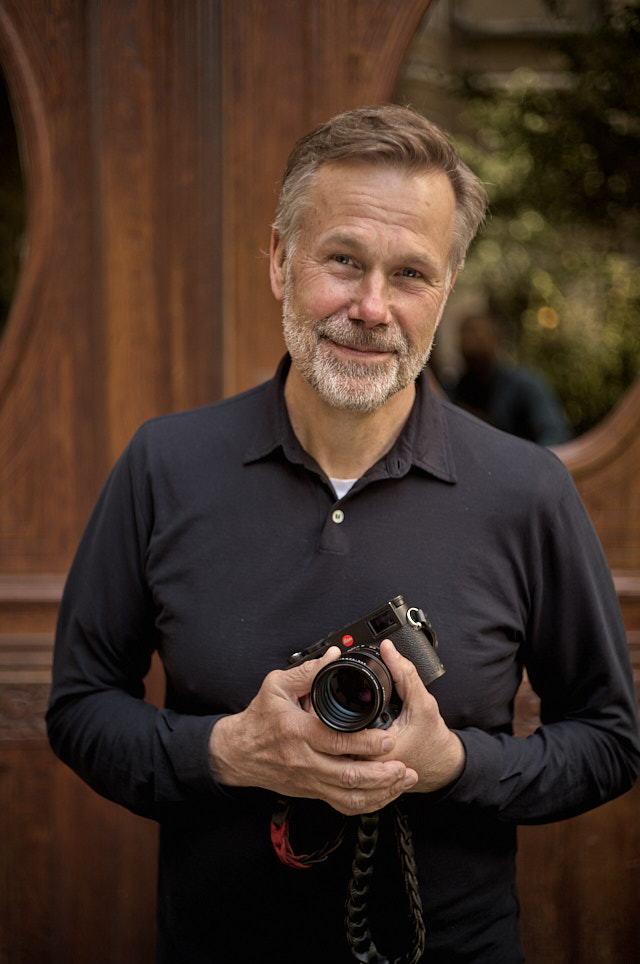 "It was really great getting together with you and be in the Leica-bubble for a few days. I liked the relaxed atmosphere and learning from the group". Bengt Kallenberg by Thorsten Overgaard.
Amsterdam not your thing?
Check out the other workshops at workshops.thorsten-overgaard.com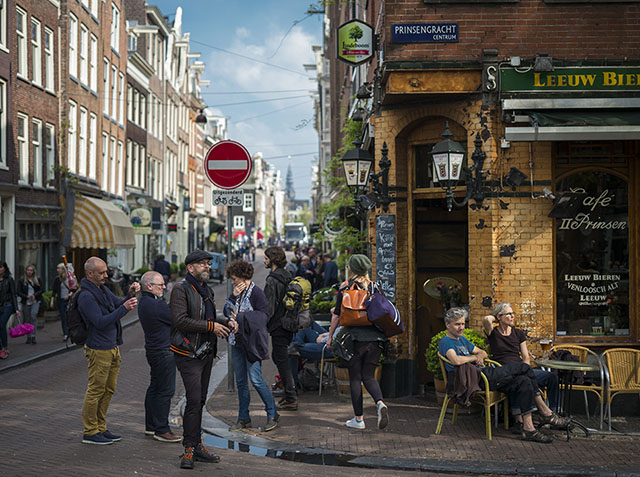 Thorsten Overgaard in Amsterdam by the end of the day, when the beautiful sunset shower the city in the color palette of Dutch orange. Photo by Mathijs Mennen.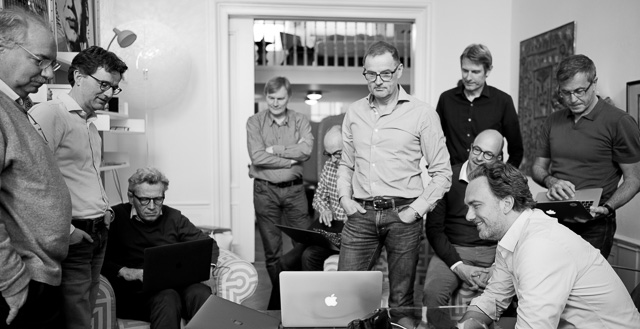 Photo editing and review in the Overgaard workshop.