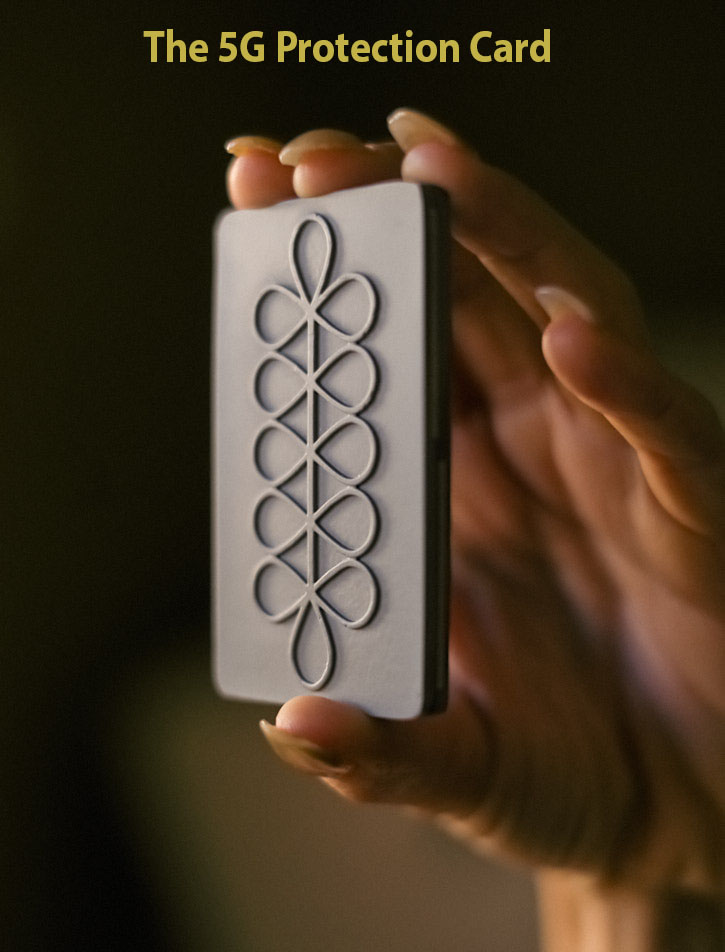 A smart credit-card sized 5G Protection Card for pocket, workspace, bedtable, car and children's room. Harmonizes all EMF from WiFi, cell towers, 3G/4G/5G/GSM and more.
The 5G Protection Card
This credit-card size protection card protects against harmful radiation (EMF). This includes everything that is controlled wirelessly from radiation, such as WiFi, cell towers, 3G / 4G and 5G, GSM, Bluetooth headsets, monitors, power towers and smart meters.
The special thing about The 5G Protection Card is that it also handles the effects of 5G, which is a newer and stronger force - with a new network of masts, satellites and devices.
For pocket, bag, office, bedroom, car and more
The 5G Protection Card harmonize a radius of 3 meters from the card. You carry the card in a pocket, in a wallet, have it on the working table, the bedroom sidetable, in the car, in a bag in the airplane, in the children's room ... and so on.