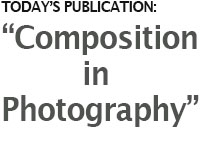 Take advantage of this special today and get your hands on the best book I've done so far. Celebrating my 23rd anniversary, you get 90% discount today.
Four years in the works, my book on composition has finally been released. It'll blow your mind and inspire you as ever before to go out and photograph!
Buy yours today
Use the code "ANNIVERSARY" on checkout to unlock the 90% discount.
 
 
 
 

★ ★ ★ ★ ★ ★

What people say about the Composition book:

"After receiving your book this morning I've not been able to put it down and have already read 360 pages. The text and illustrations are very insightful, and the pace of the book feels like I'm being gently led towards a better understanding. It also imbues confidence in what I'm already doing and confirms that you should trust ones own instincts. It's your best work so far."

"Downloaded the book, looked at the table of contents ... jumped directly to "Fear of Sharpness" just for the sake of curiosity.. Lovely !!!! I'm sure I'll love this book!!!"

"The book is incredible. I'm halfway through and you really get the sense of a life lived to the max. Your experience as an entrepreneur comes out every now and then adding that right tinge of reality while also allowing for the heart to take over. Great work.
It's like therapy for the human spirit."

"Beautiful and inspiring. Many hours of reading, contemplation and action from it."

"Finally found a good book on the subject. Inspiring, full of practical advice and shared experience. I love how hands-on and laid back Thorsten's witting style is."


"Thanks for your long awaited new book! I always find your books inspiring for myself and my photography. Please find attached three images as some examples of the impact, your books have on my own photography."

"I'm only 150 pages in and so far it's intense and thought-provoking, totally inspirational. The concepts are profound, well explained, and you definitely need to have your wits about you!"

"Like many photographers, I appreciate the time and effort you make to pass on your own experience. Even as a professional, I am learning new things"

 
 
 
 
You pay ONLY $39.80
You save $358.20
 
 
 
 


"Composition
in Photography"
"The Photographer
as Storyteller"
(864 pages eBook)

Normal price $398.00
You save $358.20
For iPad, Kindle and computer.



USE THE CODE:
ANNIVERSARY
ON CHECKOUT



Only $39.80

When using CODE:
ANNIVERSARY

Order now. Instant delivery
100% satisfaction or money back.
ITEM #1548-1117

 
 
 
 
Read sample chapters: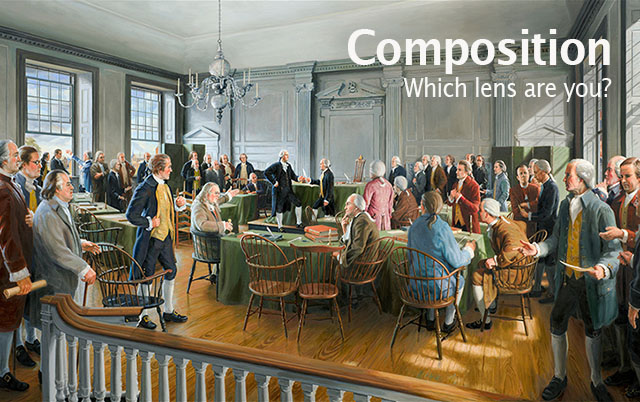 "Which lens are you?"
A prerelease from "Composition in Photography - The Photographer as Storyteller". Read here.

"What is sharpness in photography?"
A prerelease from "Composition in Photography - The Photographer as Storyteller". Read here.
Things answered in this book
- What is the first and most important element of any composition?
- What is the unknown secret why it is you mostly can't get the Rule of Thirds to work?
- What is composition in the third dimension?
- How does a camera see differently than the eye?
- How to deal with "Fear of Sharpness"
- What does quantum physics and photography have in common?
- What's the greatest adventure you can set out on in photography these days?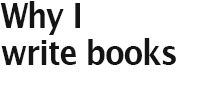 I write books
to inspire
My purpose is to help people improve. I don't like to get told, and I don't like to get tested. So I found a way of writing to others that isn't a test, and it isn't an instruction. I write so it may inspire, and also leave the possibility open that you might figure out an improved way of doing it.
I write books
to accomplish more
I can only do so much travel and so many workshops a year, so books are a way for me to try to reach more people.  When I have left a city, there are still books as a reminder, or as something to expand the meeting we had. 
I write books
for wise people
I read books and magazines to get inspired, and to learn things. I don't like books that goes on over hundreds of pages to make one point. So I write the books I would want to read. If I can put a life's experience about light so it all makes sense in 20 pages, I'll do just that. I don't sell words. On the other hand, if I can talk for 400 pages about something really cool and keep it lively, I'll do just that.
I write books
as small stories and chapters
I realized years ago that if I were to wait to write anything until I had it all figured out, it would likely never happen. So, I started writing small articles and chapters in broken English. One piece at the time to build the big puzzle, that's how I write, and that's how it should be read. If a chapter or article inspires you to go out and make photographs, that's just perfect. The book can wait until you get back.
 
 
 
 
 
 
 
 
 

About the author
Thorsten von Overgaard is a
multiple award-winning writer and photographer, specializing in portrait and street photography. Previously working with Associated Press and Getty Images, Thorsten is known for his worldwide workshops and his writings about photography. Some of his photos are available as signed editions via galleries, or online.

 
 
 
 
I write books
to remember stuff
When I wonder about something, I study it and learn about it. Then I write it down. I've done it for so long that sometimes when I wonder how something works, I know I have it on my website, or in my own books. I often read myself to remember how to do something. That's a good reminder of why I write. I write to build and preserve ideas and knowledge.
I write books
to share
I say, "Don't be an unpublished writer", when I talk about making sure you share your photographs. They should go somewhere, and for people to look at them. And of course, I feel the same way with writings. I could keep my small secret notes, but I'd rather share them.
That's why I write books ...