By: Thorsten Overgaard. January 14, 2017.
To some, Ken Hansen is the greatest Leica dealer in the world. Ken Hansen runs the largest Leica dealership in the US without having a website or store.
All he's got is an e-mail address and a large fan base of Leica users who know him as the friendliest and most easy-going person in the world.
How do you become the largest Leica dealer in the US without having a website or a store? That was what I was curious about. During the New York Fashion Week in September 2016, I had the opportunity to have a coffee and get the fascinating back-story.
What I didn't know before we met was that he was born just a two-hour drive from where I come from. If Ken Hansen had been born 25 years later and a two kilometers drive north of his hometown, we could have been brothers.
But his destiny was different. His mother is Danish, from Sønderborg, and he was born in Kiel in the very Northern part of Germany bordering on Denmark.
But already by 1961 he boarded a ship to New York and got a job the same day he arrived.
His brother was in New York and insisted he had to visit a Jewish camera store on the 4th floor in Manhattan.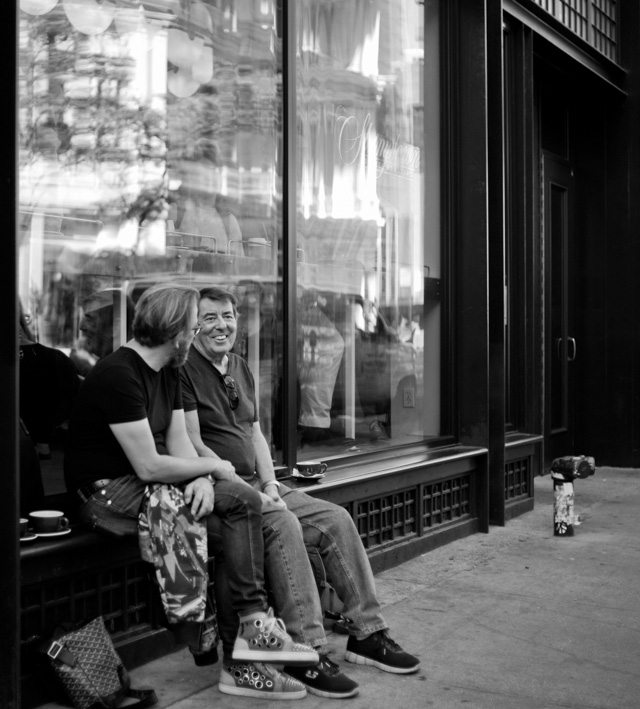 Ken Hansen on how he came to New York in 1961 and started a job in a camera store the very same day. Photo by Ed Sherman.
Ken was not that eager, he thought it could wait another day. But his brother insisted, pointed up to the 4th floor and Ken went there.
"'You got a job if you can start right now,' they told me. So I did, and was with them for twelve years. I learned everything about cameras and the business there."
"In 1973 I decided to start for myself. I borrowed $20,000 from my family and went out and bought used equipment from every camera store I could find. I knew what would sell, so that was what I was buying."
"I placed a $350 ad in the New York Times every weekend with 10 items for sale, and by Monday they were sold out!"
"I was very blessed. It took off from the very start."
Twelve years after the beginning Ken Hansen opened a 600 square-foot office on the 10th floor, across from the Empire State Building on 34th Street.
Next year he expanded to 1,000 square feet on the 11th floor, then a little later, the whole floor of a building on 21st Street.
"It was a large photography store with really competent staff. Everybody was well paid without commissions. The business of photography wasn't an honest one, but we were. That's what made me open my own store and what worked the best about it. We tried to be straight and honest."
"Everybody came in our store. All the great photographers and everybody else."
He doesn't drop any names, so I try to check if he ever met Helmut Newton (1920-2004)?
"The last lens I sold Helmut Newton was the Leica 50mm Summilux-M f/1.4 lens (the previous version)."
Today Ken Hansen is little advertised, but very well-known. He operated his store from 79th Street. He starts the day at 5am and answers e-mails, then he run errands in town and ships stuff.
We had our coffee early outside Stumptown Coffee on 29th Street, and had a good long talk about the current status of Leica and their customer service, amidst busy people packing down the New York Fashion Week.
Should you you want to get in contact with Ken Hansen, send an e-mail to him here.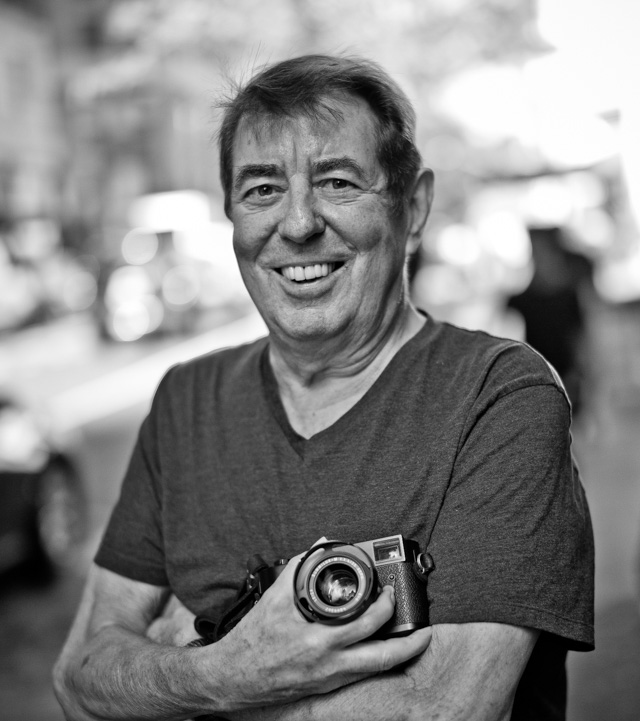 Ken Hansen. Leica M 240 with Leica 50mm Summilux-M ASPH f/1.4 Black Chrome. © 2016-2017 Thorsten Overgaard.
I hope you enjoyed this Story Behind That Picture. As always, feel free to e-mail me suggestions, idea, comments to thorsten@overgaard.dk.