Also visit:
Overgaard Photography Workshops
Von Overgaard Gallery Store
Von Overgaard Ventilated Shades
Books by Thorsten Overgaard
Leica Definitions
Leica History
"Photographer For Sale"
Leica Lens Compendium
Leica Camera Compendium
Leica 21mm Super-Elmar-M ASPH f/3.4
Leica 21mm Summilux-M ASPH f/1.4
Leica 28mm Summilux-M ASPH f/1.4
Leica 35mm Summilux-M ASPH f/1.4
Leica 35mm Summicron-M ASPH f/2.0
Leica 50mm Noctilux-M ASPH f/0.95
Leica 50mm APO-Summicron-M f/2.0
Leica 50mm Summicron-M f/2.0
Leica 50mm Summilux-M ASPH f/1.4
Leica 75mm Summilux-M f/1.4
Leica 75mm Noctilux-M ASPH f/1.25
Leica 90mm Summicron-M ASPH f/2.0
Leica 35-70mm Vario-Elmarit-R f/2.8
Leitz Cine lenses from CW Sonderoptic
7artisans 50mm f/1.1
Leica Digilux 2
Leica M10
Leica M10-P
Leica M10-D
Leica M9, M9-P and Leica ME
Leica M 240
Leica M 240 for video
Leica M 262
Leica M-D 262
Leica M Monochrom
Leica M 246 Monochrom
Leica SL full-frame mirrorless
Leica R9 and R8 SLR with digital back
Leica Q
Leica CL
Leica TL2
Leica Sofort
Leica S digital medium format
Leica X
"On The Road With von Overgaard"
Light metering
White Balance for More Beauty
Color Meters
Screen Calibration
Which computer to get
Sync'ing photo archive to iPhone
Lightroom Survival Kit 8
Capture One Survival Kit 12
The Story Behind That Picture
Von Overgaard Masterclasses:
M10 / M9 / M240 / Q / TL2 /


Thorsten Overgaard is a Danish feature writer and photographer who contribute stories and unique branding to magazines, newspapers and companies through exclusive and positive stories and photos. He currently photographs for WireImage, Redferns, Getty Images and Associated Press.
Feel free to e-mail to thorsten@overgaard.dk for
advice, ideas or improvements.





The Borsalino is one of the worlds finest hats, almost as loved as Italian children and almost as respected as Italian mothers: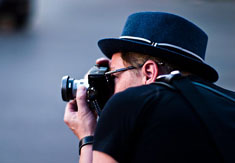 Me with my new Borsalino!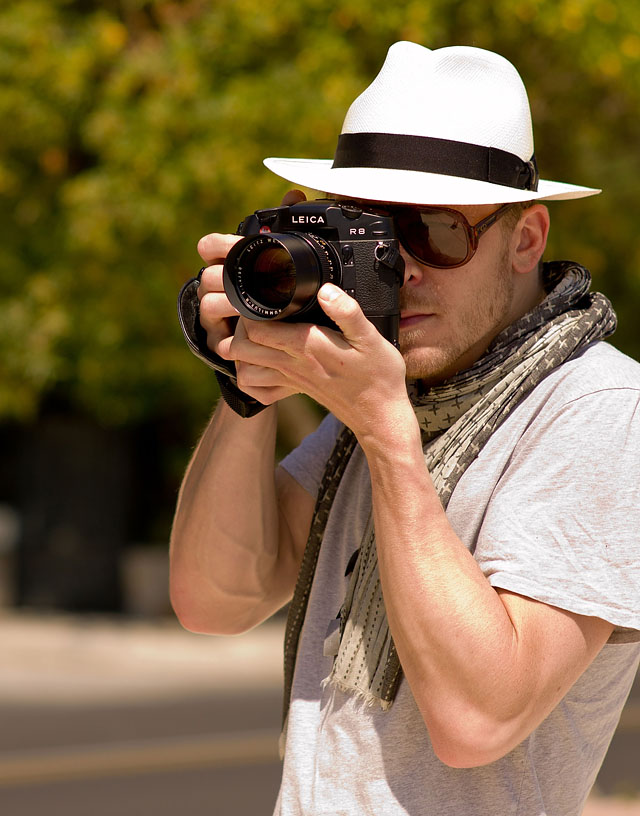 Tue with the Leica R8 and DMR digital back, the 80mm Summilux-R f/1.4, and the Borsalino!